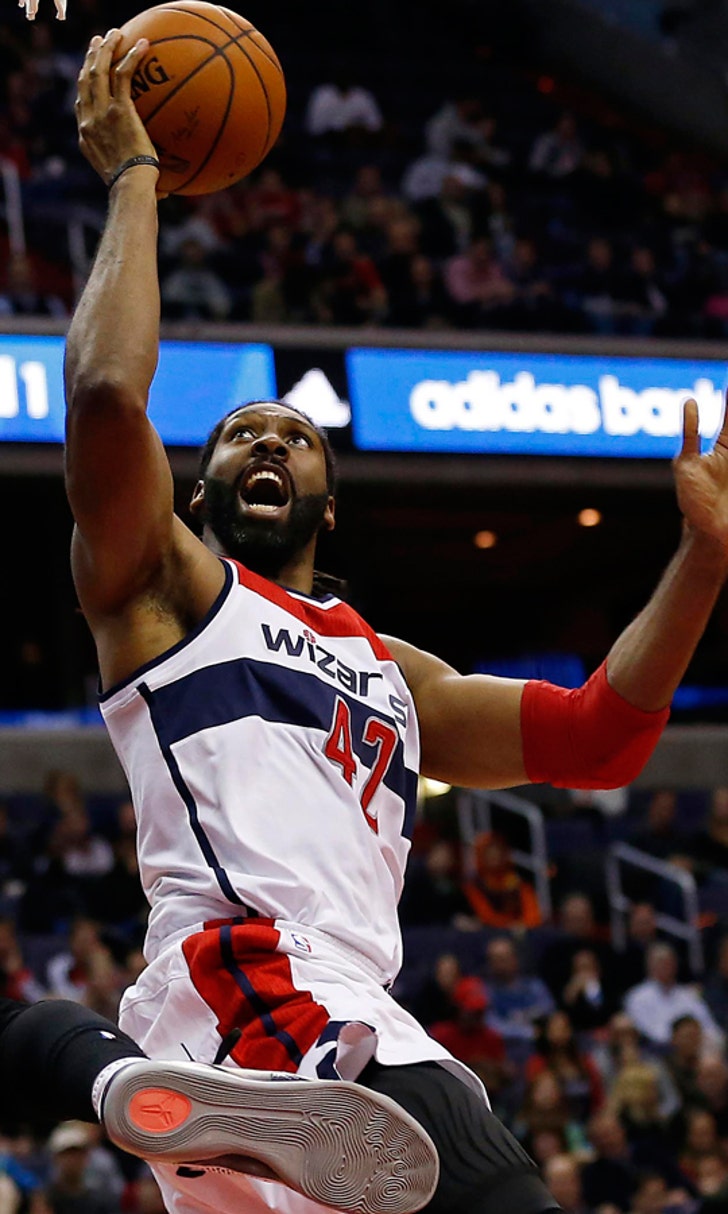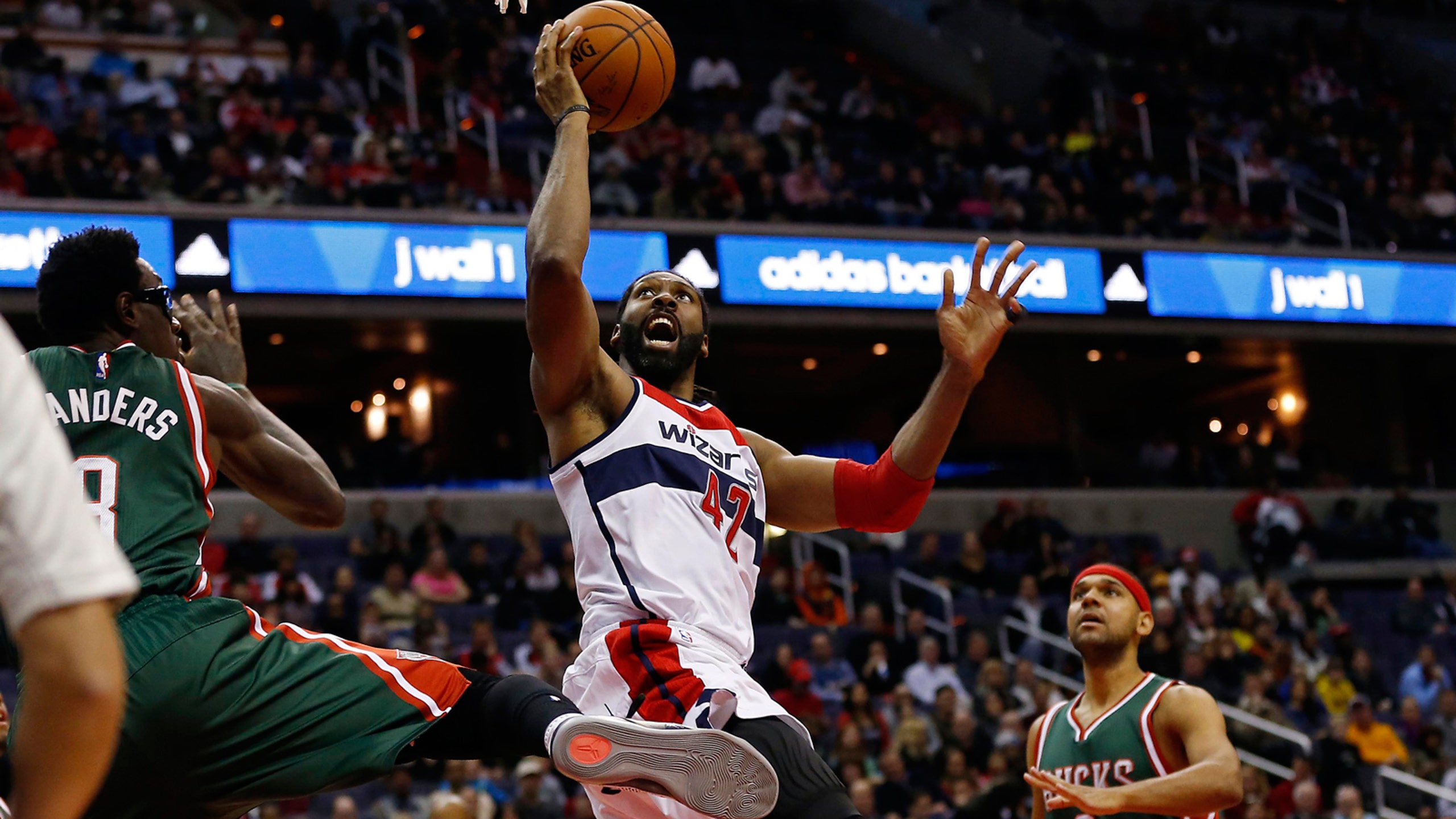 Wizards topple Bucks, 108-97
BY foxsports • November 1, 2014
WASHINGTON -- The leadership Paul Pierce was supposed to supply to the Wizards was wasted when he was tossed before halftime in his first home game with Washington on Saturday.
The way Otto Porter played in the second half, it didn't matter.
Starting the third quarter in place of Pierce, Porter -- essentially a nonfactor last season as a rookie No. 3 overall draft pick -- scored 19 of his career-high 21 points in the second half of the Wizards' 108-97 win over the Milwaukee Bucks.
Given the way matters transpired with Pierce and Porter, the Wizards' players and coaches had trouble deciding who should get the game ball.
"We said Otto," guard Garrett Temple said. "And then I looked and said it needs to be Paul. Because if it weren't for Paul, Otto wouldn't be playing. He was laughing. He said, `Yeah, I did it on purpose, man. I wanted y'all to get hype.'"
Porter played the entire second half and finished 7 for 11 from the field and 6 for 7 from the free-throw line. His previous career high was 13 points in this season's opener, and he never reached double digits last season. Last year, fans chanted his name to urge the coaches to put him in the game. On Saturday, they chanted it to celebrate a breakout performance.
"(Pierce) took one for the team, arguing a call," Porter said. "But at the same time, I knew, hey, it's an opportunity to step up."
Nene added 22 points, and Marcin Gortat had 20 points as Washington's frontcourt size overwhelmed the speed of the youthful Bucks.
But it was the 37-year-old Pierce who displayed immaturity when he complained and received back-to-back technical fouls for disputing a clear-path call with 7 seconds remaining in the first half.
Pierce took his protest even further, taking a seat on the Wizards bench instead of heading for the locker room. One of the game officials, Jason Phillips, gestured for Pierce to leave, but Pierce stayed in his seat. Only after Washington coach Randy Wittman also gestured did Pierce get up and walk toward the tunnel, escorted by a team security official.
Pierce left the locker room before reporters were allowed to enter after the game, and the team did not make him available for comment.
Wittman said the clear-path foul on Pierce was a good call, but Pierce didn't realize it at the time because he didn't know there was a Bucks' player further down court.
"He lost his composure a little bit," Wittman said. "I didn't think he deserved the second (technical), I think that was too quick. He deserved the first one. I think he was trying to get one, to be honest with you, and the second one was uncalled for."
John Wall had 19 points, 10 assists and six rebounds for the Wizards. Temple, starting while Bradley Beal recovers from broken wrist, also played the entire second half and finished with a career-high 18 points.
Brandon Knight scored 24 points and Jerryd Bayless had 20 for the Bucks, who never led and committed 28 turnovers. Milwaukee had turnovers from 10 players in the first half alone.
"I think one part of the process is understanding that we deserve to win just like any other team in this league," Bucks coach Jason Kidd said. "We have to believe that we can win. We can't just go out there and play with energy and effort."
---