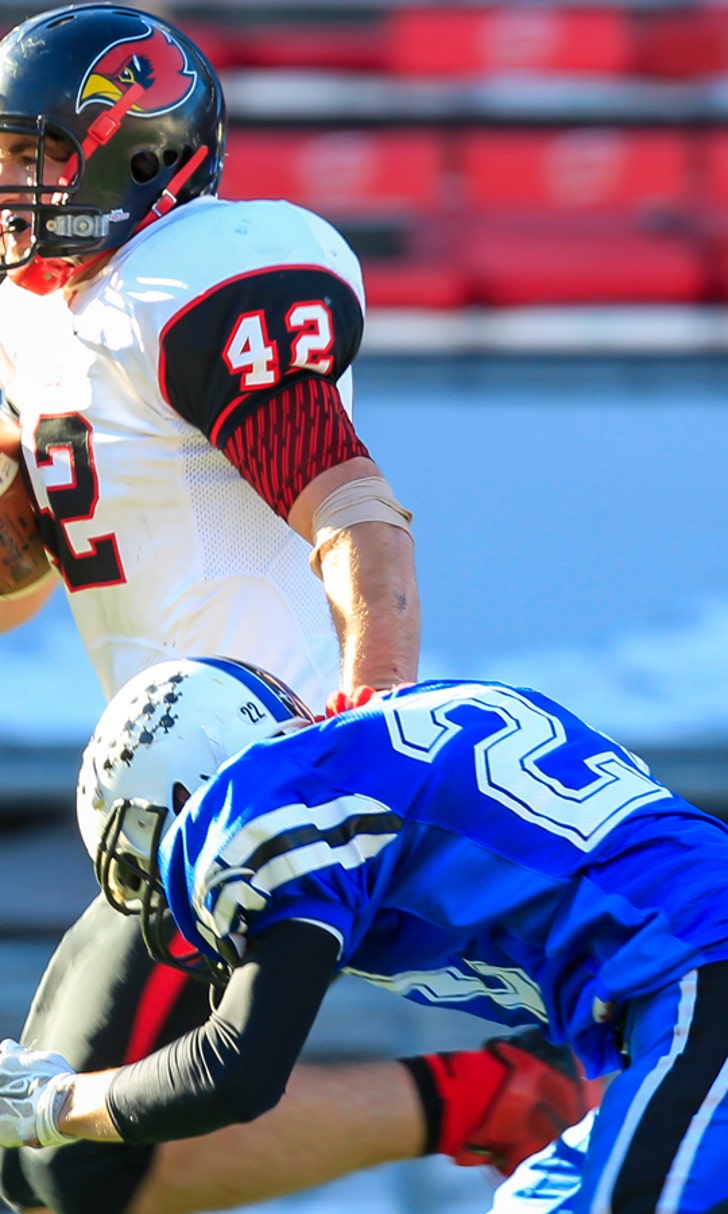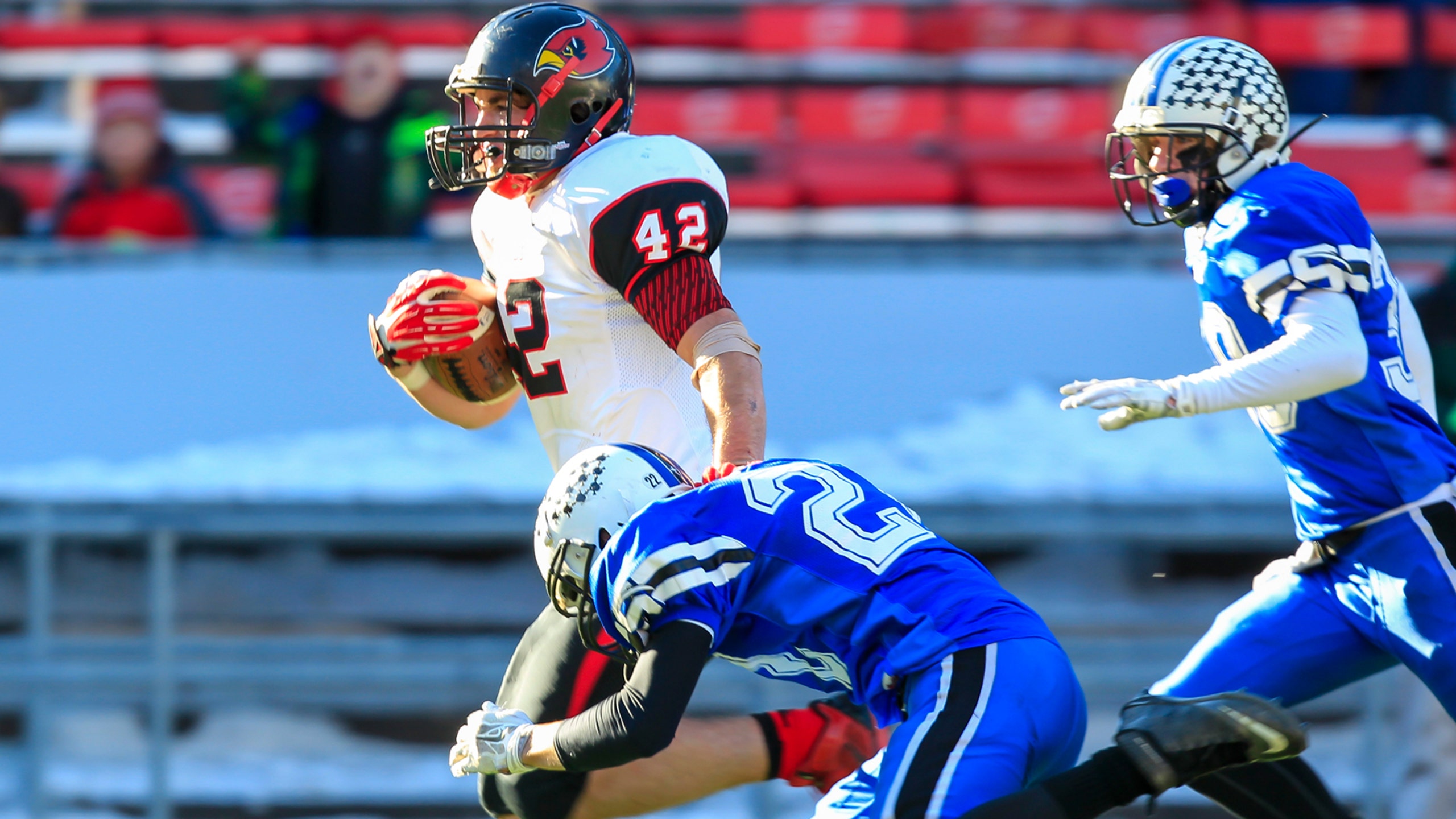 WIAA D-6: St. Mary's Springs holds off Darlington in thriller
BY foxsports • November 20, 2014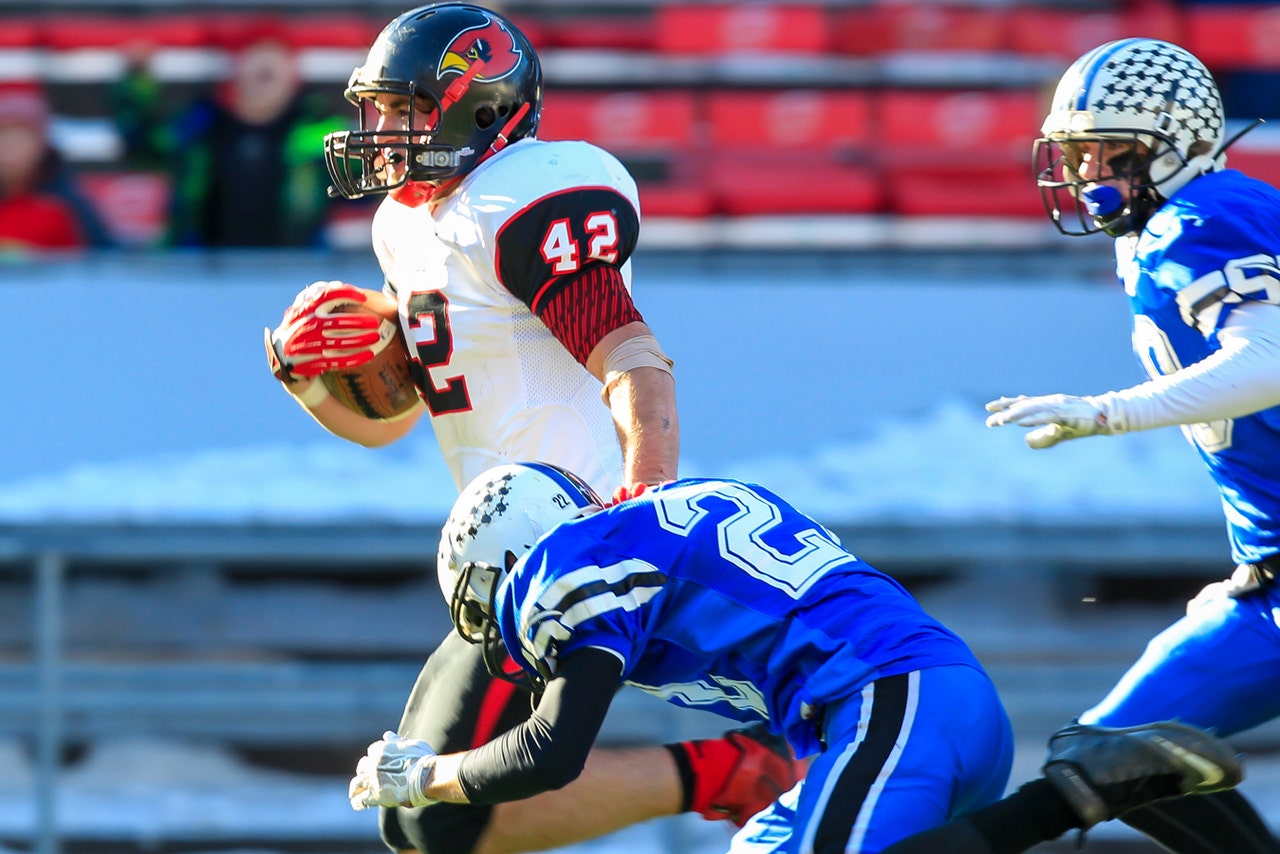 MADISON, Wis. -- In a matchup of two tradition-rich programs, St. Mary's Springs capped an unblemished season by fending off Darlington, 37-28, in the WIAA Division 6 state championship game on Thursday afternoon.
St. Mary's Springs, of Fond du Lac, finished its season 14-0 after it controlled both the start and the finish of Thursday's title game.
But the middle of the game was awfully interesting, as Darlington recovered two key, kickoff-return fumbles at mid-game and eventually seized a 28-27 lead with 7:55 remaining in the game.
In the end, though, St. Mary's Springs (14-0) proved to have the game's biggest weapon, as Zach Hintze made all three field goals he attemped, including the go-ahead, 39-yarder with 4:19 remaining.
TURNING POINT
Late in the second quarter, Darlington found itself in a seeminly insurmountable, 21-0 hole. Then, however, Redbirds star Myles Leahy broke loose for a hard-charging, 42-yard touchdown run, with 2 minutes, 44 seconds left before halftime. That started a tidal wave of momentum that flowed in Darlington's direction, as St. Mary's Springs fumbled on two kickoff returns in a span of roughly one minute. Darlington (12-2) capitalized, quickly knotting things at 21-all shortly before the break.
But St. Mary's Springs eventually displayed resiliency in crunch time, especially with just under five minutes remaining, when Sam Spranger used his feet to pick up a key, third-and-3 near mid-field.
THREE STARS
-- Zach Hintze, St. Mary's Springs -- Hintze did it all for the Ledgers on Thursday. Not only did he make all three field-goal attempts -- including a 49-yarder, just before halftime -- but Hintze also pulled down a 68-yard reception.
-- Blake Bauer, St. Mary's Springs -- Bauer might've been the game's MVP, if it weren't for the versatile Hintze. Bauer passed for 136 yards and two scoring strikes while also producing a short touchdown run.
-- Myles Leahy, Darlington -- The Redbirds got a few solid rushing performances on Thursday (like from Hunter Johnson, who had two touchdowns on the ground), but Leahy led the way, churning out 84 yards on the ground while also adding a scoring run.
TITLE TALK
"It means a lot. Our team worked really hard to get here . . . and we finally got here and won." -- Zach Hintze, St. Mary's Springs
CLICK HERE FOR FULL GAME HIGHLIGHTS
---