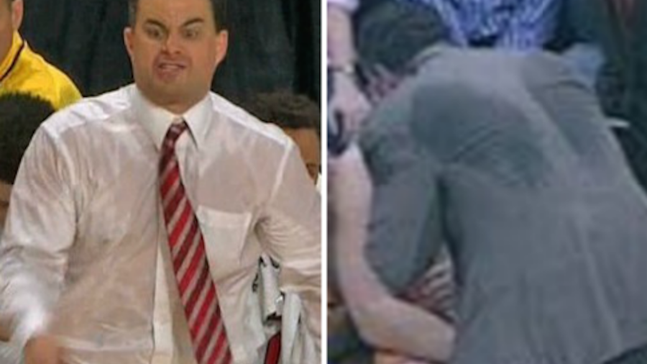 Who sweat it better (or worse): Arizona's Sean Miller or Bruce Pearl?
Published
Mar. 18, 2016 9:41 a.m. ET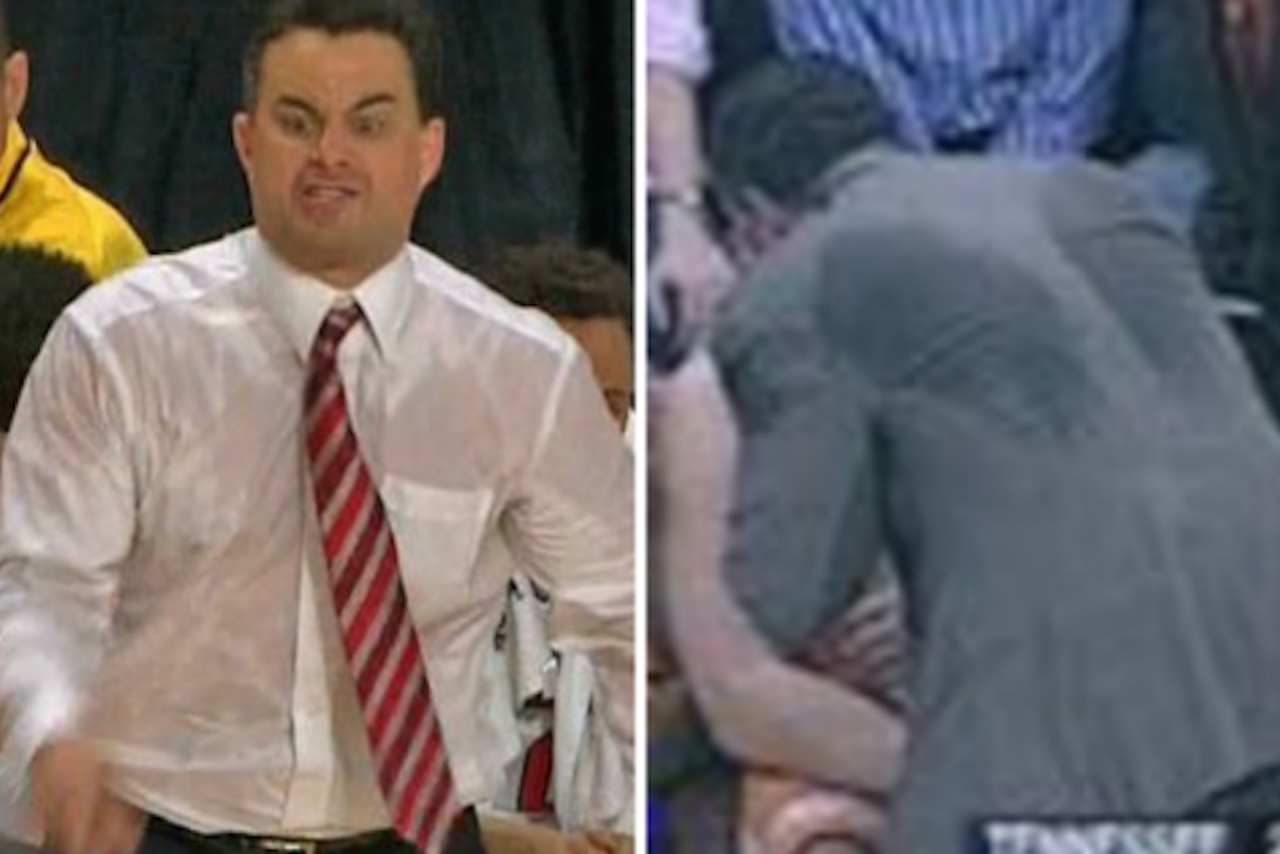 In the epic battle for hardwood homeostasis, no college basketball coaches have fought harder than Arizona's Sean Miller and Bruce Pearl of Auburn (previously of Tennessee).
During Thursday's first-round game between Miller's Wildcats and the Wichita State Shockers, floodgates opened for the 47-year-old coach who was drenched in sweat by halftime. Here's the progression, courtesy CBS Sports:
Unfortunately, Miller was competing in the NCAA basketall tournament, not a wet t-shirt contest.
Back in 2006, the famously emotive and sweaty Bruce Pearl managed to sweat through not only a shirt (and probably undershirt) but his entire suit (pants also if memory serves correct)! Refer to the image up top or in this video that shows portions of the Volunteers-Gators game when it occurred:
Now the point of this exercise: Who sweat it better?! Interpret that in any manner you choose and respond in the poll:
---