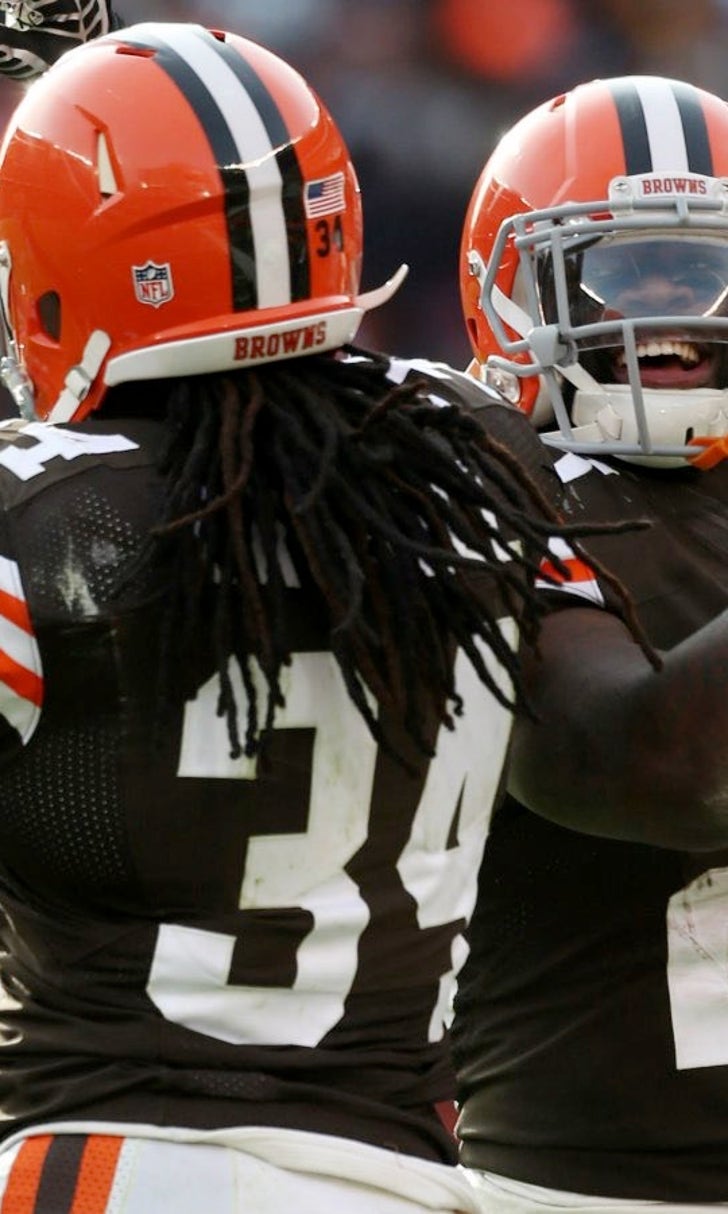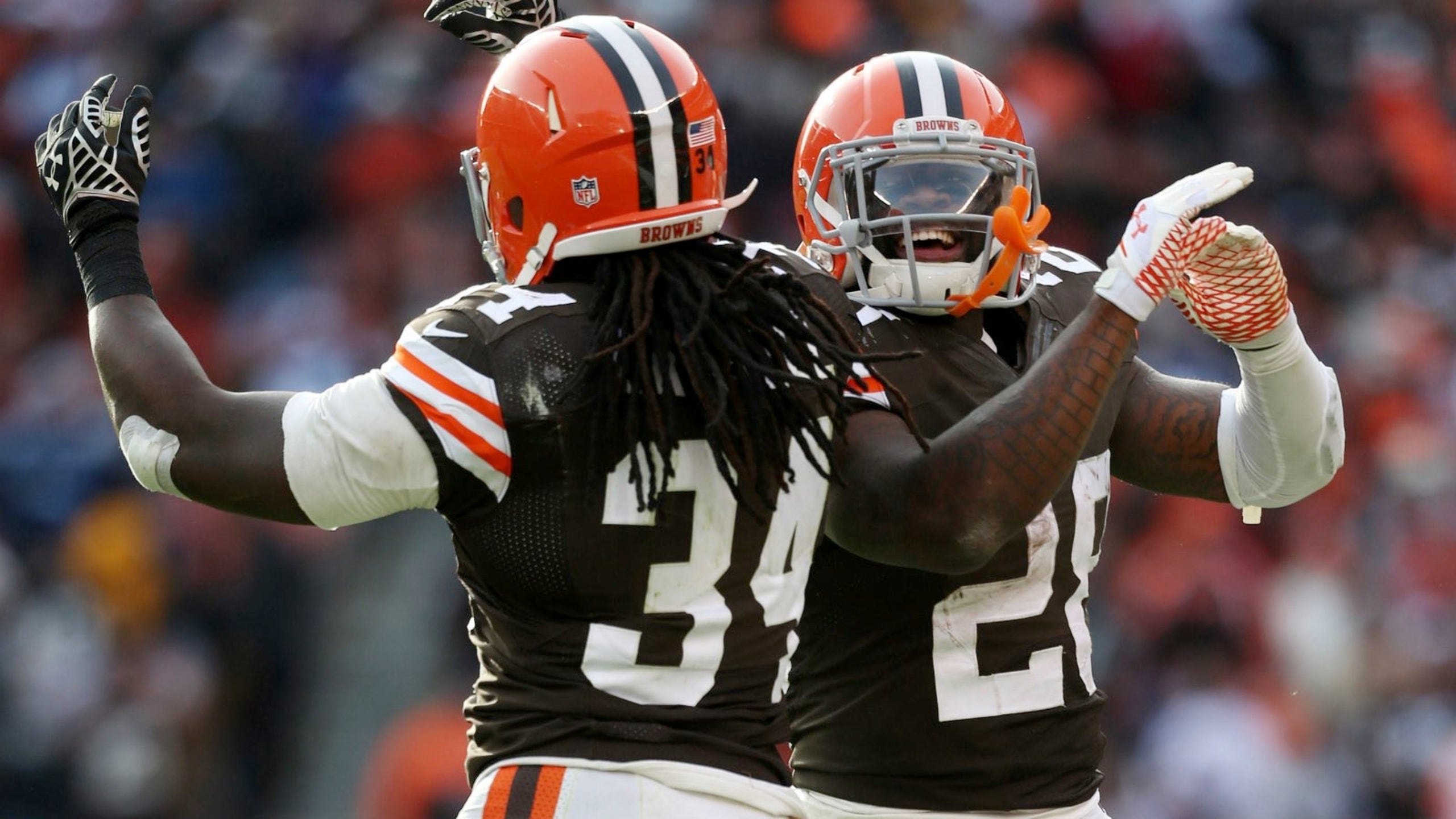 What happened to the Browns running game?
BY foxsports • December 18, 2014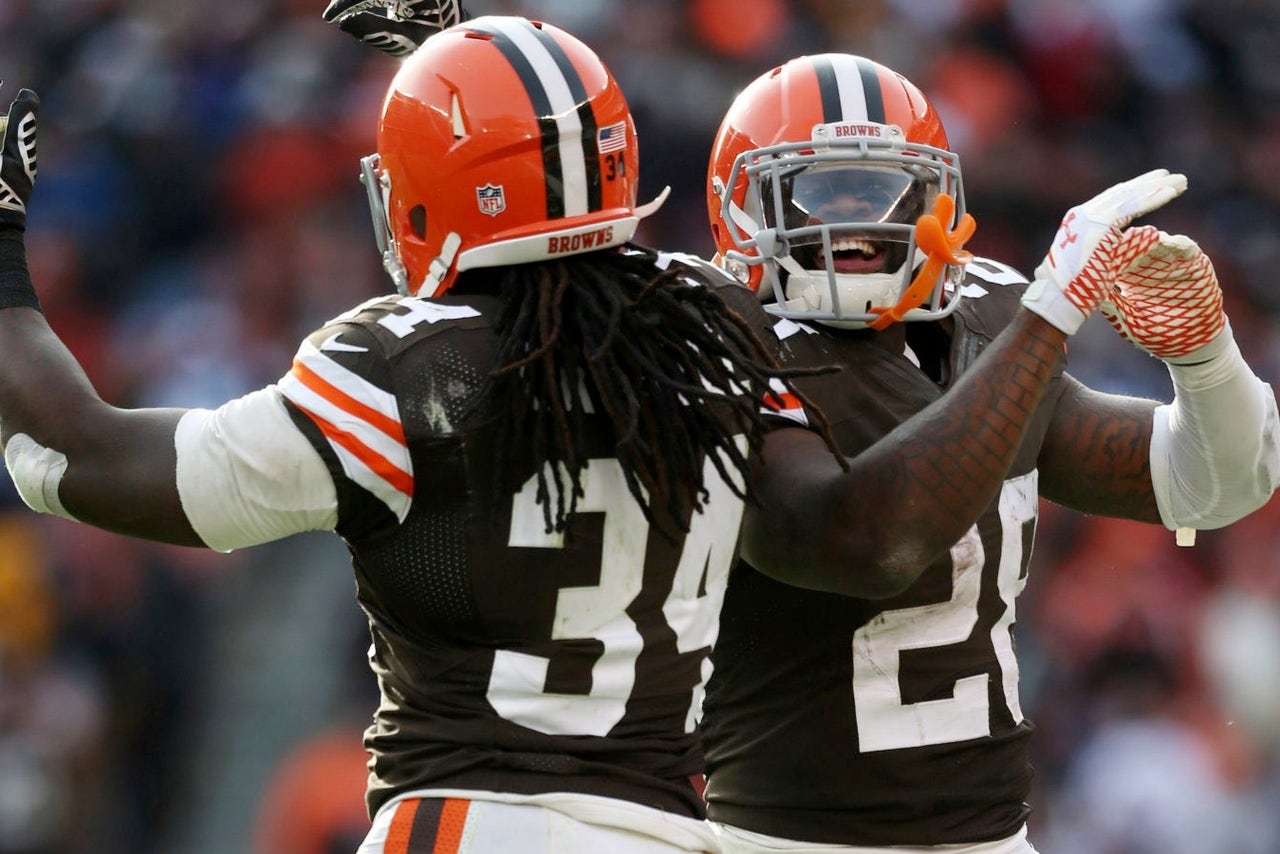 BEREA, Ohio - The Browns formula for success this season was running the ball and setting up the play-action pass. The Browns rushed for over 100 yards as a team in four of their first five games. Earlier in the season, the Browns ranked in the top five in rushing offense averaging nearly 150 yards a game.
The Browns have slumped to being the 20th overall offense and 18th in rushing. The Browns are still averaging 109.6 rushing per game, but are now averaging just 3.6 yards per carry.
The Panthers rushing defense is giving up 112 yards a game, good for 12th in the NFL.
In their current three-game losing streak, the Browns have only gone over 100 yards one time, gaining 115 yards in the 25-"24 loss to the Colts. Last week, against the Bengals the Browns gained just 53 yards rushing.
Pettine was asked Thursday what's gone wrong with the rushing game.
"(It's the) same answer as the run defense being inconsistent," Pettine said. "It's little things, sometimes it's matchups. A lot of plays we're close on and the difference between a successful run and an unsuccessful run is sometimes an inch or two, or it's a tenth of a second or two. So many plays are close. We just got to get to the point where it's a subtle difference to get some of those plays flipped. You can have a one-yard run, where it's real close to being out the gate and that makes a huge difference in a game. When some of those go your way and the results are much different."
After clearing the way for rookies Terrance West and Isaiah Crowell by releasing Ben Tate, the rookies haven't exactly been tearing it up.
Crowell had 29 yards against the Bills, 54 yards with a touchdown against the Colts and just 17 yards against the Bengals.
West had 32 yards against Buffalo, 54 against the Colts and just 23 against Cincinnati.
The duo's last productive game was on Nov. 23 in the win over the Falcons. Crowell had 88 yards with two touchdowns, while West had 62 yards rushing.
It's well documented that the Browns have used four different centers this season after Pro Bowler Alex Mack went down with a broken leg against the Steelers on Oct. 12.
On the season, West leads the team with 579 yards (3.8 avg.), while Crowell has 546 yards (4.3 avg.). Tate had 333 yards (3.1 avg.) before he was released.
Pettine was asked if having just rookie backs playing had anything to do with the recent slump.
"There's some to it," he said. "There's a learning process for them, certainly with the scheme (because) there are parts they are not familiar with and it's learning for them.
"As I've said you can only simulate it as best as you can in practice and in preseason games, but there's no substitute for (game experience) and that's hard when you want instant results but you don't want any quick fixes or to change to what we know to make sure we're building this structure to be solid for years to come."
EXTRA POINTS
Hartley Ready: K Garrett Hartley hopes he gets on to the field this week. The Browns newest kicker didn't even get a chance to play in his first game because the Browns were shut out and punter Spencer Lanning handled the kickoff duties.
"I just feel blessed to have another opportunity," Hartley said. "I plan on making the most of it."
Pettine said despite Cundiff's troubles, the reason the move was made because Cundiff was unable to kick against the Bengals.
"Well, this week we don't feel that bad," Pettine said. "(Hartley's) played in (the Panthers) stadium more than any of our guys have with his history in New Orleans. There was nothing below the surface will Billy. He was injured in practice and unable to kick.
"That's plain and simple," Pettine said. "He went down to the stadium to do some work, and was actually having a great day kicking and injured his knee. It stiffened up on him the next day, and we didn't feel, he didn't feel that he would be able to kick. That's a position where you obviously have to...that's not one that can be a game-time decision. It was a situation where we needed to make a move and we did."
Hartley didn't even get in his first game with the Browns because the Browns were shut out and P Spencer Lanning kicked off to start the game. Pettine said that he wasn't sure if Lanning or Hartley would handle the kickoff duties.
"Spencer has done it before, and he did a good job of it in the game," Pettine said. "Unfortunately, we only got the one opportunity to kick off, but I think he put it maybe five deep and decent hang-time. We'll see. That might be based on who feels better in warm-ups because I think they're probably very similar with depth and hang-time."
Hartley, 28, hasn't kicked in an NFL game since being released on Dec. 17, 2013 from the Saints. In his career, he is 82-of-"101 in field goal attempts and 176-of-177 on PATs for a career total of 422 points.
Hartley admitted he was unsure when he would get a chance to kick in the NFL again.
"Obviously, some doubt creeps into your mind, but I knew I would get another shot at some point, so I had to be ready when it happened."
Meanwhile, Hartley has been doing a lot of hunting and filming "Southern Chaos" as a co-host on the Sportsman channel.
"The way things happened with the Browns will obviously make for a neat storyline on the TV show," he said. "Unfortunately, we didn't get a chance to kick in the game and show what we can do, but I'm sure that will happen this week.
He said his agent called to give him the good news while he was deer hunting and had to finish the hunt before he talked with him.
"I got a nice buck, too, so it was a great day all around."
Cundiff was just 22-of-29 on the season on field goal attempts for a percentage of .759, which is second to last in the AFC. He had missed at least one field goal in each of the past five games before being released.
Hawkins Missing: WR Andrew Hawkins was not on the field during open session due to illness. DB Joe Haden (shoulder), DB Tashaun Gipson (knee), LB Karlos Dansby (knee) and DB K'Waun Williams (hamstring) didn't practice, while TE Gary Barnidge (ribs), DB Robert Nelson (hamstring) and LB Jabaal Sheard (foot) were limited.
WR Marlon Moore (knee) returned to practice, while Haden and Williams were on the stationary bikes.
Hoyer, Thomas Honored: OL Joe Thomas and QB Brian Hoyer each have earned awards from the local chapter of the Pro Football Writers of America (PFWA) for the 2014 season. Thomas was a unanimous selection for the PFWA Player of the Year and Hoyer was named the PFWA Dino Lucarelli 'Good Guy Award' winner. The pair will be honored at the 35th annual Akron Browns Backers banquet in May at the Tangier Restaurant.
"From an NFL player standpoint and beyond, he's the total package," Pettine said. "You know you have a special player when one of your best players is one of your best examples, as well.
"It's not surprise to me that (the media) saw that, as well."
Thomas has started all 126 career games at tackle and has not missed an offensive snap since being selected by the Browns with the third overall pick in the 2007 draft. His stretch of 7,810 consecutive offensive snaps is the longest active streak in the league. Thomas has been voted to the Pro Bowl in each of his first seven NFL seasons and trails only Hall of Famers Jim Brown (nine) and Lou Groza (nine) for the most among Browns players. After scoring four rushing touchdowns in 2013, Thomas helped open holes for the Browns to score 16 this year, tied for the third-most in the NFL this season and the most by the club since 1987.  Thomas is the first offensive lineman to earn the award since its inception in 2001.
The 'Good Guy Award' is given annually to a player for his cooperation with the media and for the way the player carries himself in the community and with his teammates. Hoyer was one of nine players and one coach (Head Coach Mike Pettine) nominated by the local media for the award. Hoyer started the first 13 games of the season and led the Browns to a 7-6 record, the club's best start to a season since 2007. Hoyer engineered four fourth-quarter game-winning drives and threw for 3,192 yards, the 11th highest total in Browns history.
Fans propel Browns: The fan voting has concluded for the Pro Bowl voting and Browns fans voted for six players to be leading in the fan voting. Rookie OL Joel Bitonio, DB Tashaun Gipson, OL Joe Thomas, DB Donte Whitner, ST Johnson Bademosi and DB Joe Haden are leading, while LB Karlos Dansby, LB Paul Kruger and P Spencer Lanning are second.
The fan voting counts as one-third of the total with the coaches and players the remaining two thirds to be done on Friday.
---