Week ahead for Clippers: Closing out homestand before hitting road
BY foxsports • December 8, 2014
The week ahead
Phoenix comes to town Monday for the finale of the Clippers four-game homestand. The team then hits the road for the week on a three-game road trip beginning in Indiana on Wednesday followed by a back-to-back at Washington and Milwaukee on Friday and Saturday, respectively. All games can be seen LIVE on Prime Ticket.
The week behind
Perfection. The team's winning ways continued starting the homestand 3-0 -- and they  won each game by an average of 24.7 points. The Clippers have won seven in a row and nine of their last 10 games. It was eventful start to the week for the club with visits from Justin Bieber and Patriots tight end Rob Gronkowski.
Record and standings
Entering Monday, the Clippers are 14-5 on the season and remain in second place in the Pacific Division, three games behind the first place Warriors. The club has moved up to sixth overall in the Western Conference.
Thumb's up
Blake Griffin was named Western Conference Player of the Week last Monday. On Saturday, he became the second fastest to reach 7,000 points in franchise history behind Bob McAdoo. During the current seven-game win streak, Griffin has led the team in scoring four times averaging 27.3 points  in those four games.
Thumb's down
Longtime Clippers announcer Ralph Lawler was not behind the mic for the team in the 120-100 win over the Pelicans on Saturday. Lawler underwent surgery to break up a kidney stone. Via Twitter, the announcer said it was the first game he's ever missed due to "injury or illness."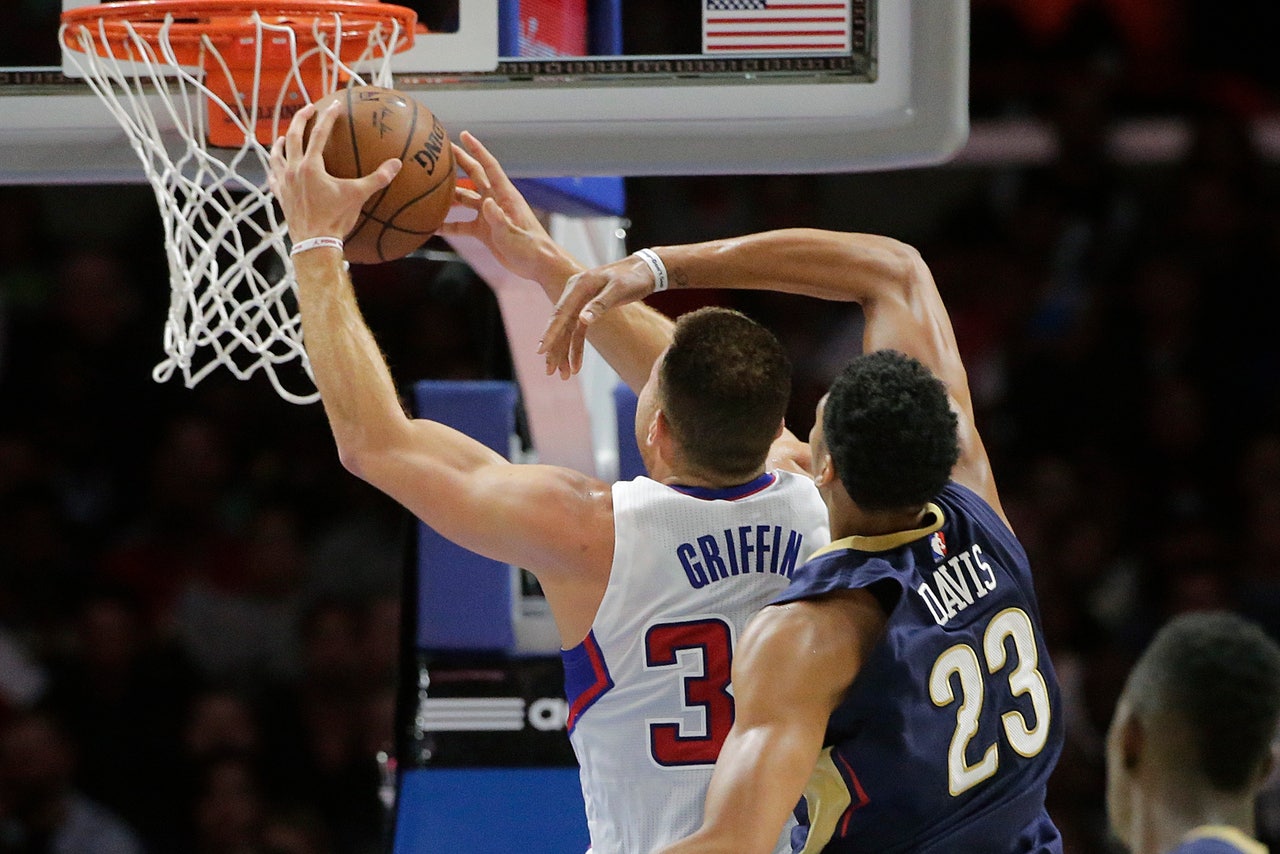 Clippers' Griffin gets better of Anthony Davis in star-studded matchup
Player to watch
J.J. Redick averaged 21.3 points per game over the Clippers three wins last week. He shot 62 percent from beyond the arc in those games.
Stat to watch 
Point guard Chris Paul has been certainly dishing it out . During the team's seven-game winning streak, he's averaging 10.4 assists per game. He's registered double-digit assists in four of those seven games, including a season-high 16 assists Saturday in the win over the Pelicans.
---