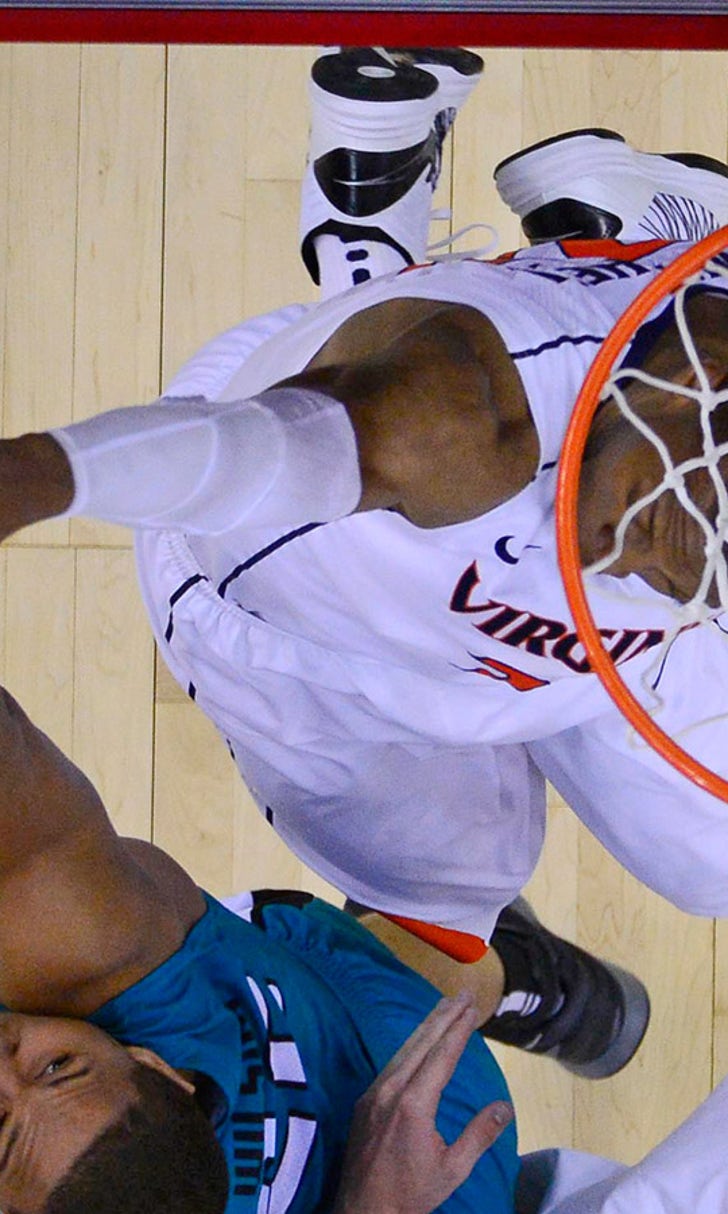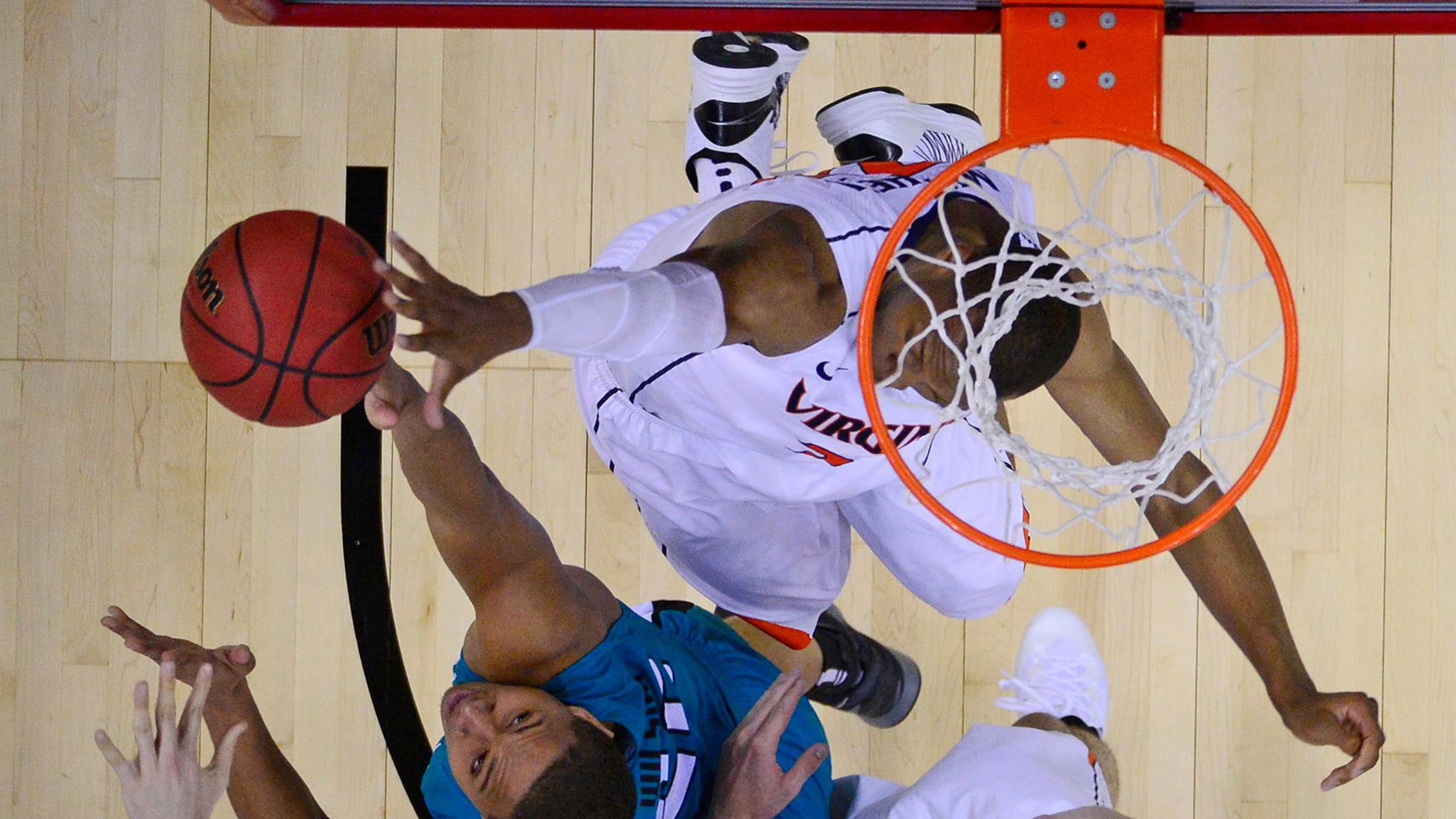 Virginia's defense in for a test vs. tempo-pushing Memphis
BY foxsports • March 22, 2014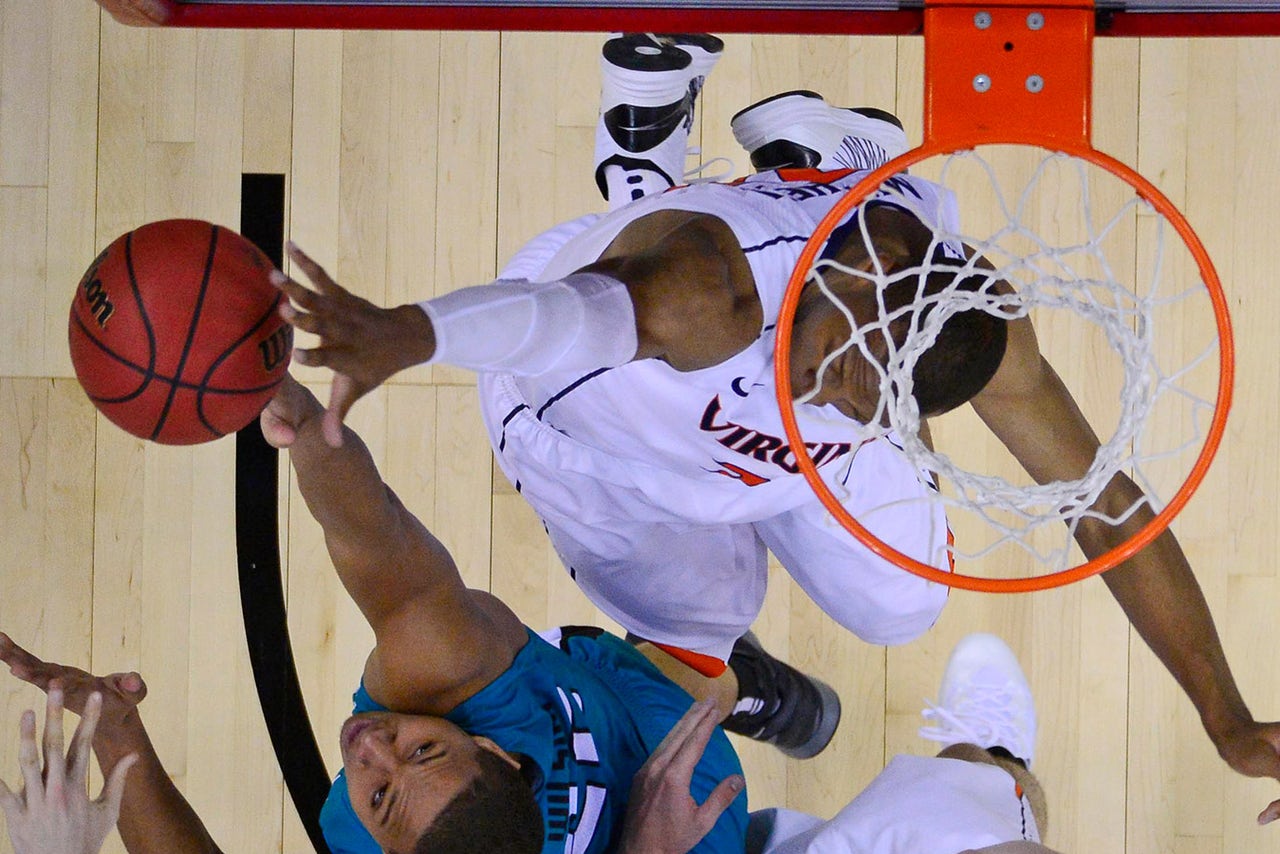 RALEIGH, N.C. -- For the first few years of Virginia head coach Tony Bennett's tenure in Charlottesville, his style of play was constantly under siege because of its relative lack of aesthetic value, particularly on the offensive end.
Until this year.
The No. 1 seed Cavaliers are an offensive machine in ways that the critics of their slow play couldn't begin to understand. Only this year, they have enough weapons to make that style work.
Better known for their pack-line defense, what outsiders don't know about the deliberate, calculated pace of Virginia's offense -- the Cavaliers take an average of 19.5 seconds out of the 35-second shot clock before ending each possession -- is that it wears down opponents just as much.
"Our defense is exhausting and to be able to make them take tough shots, that's going to break them down too because they're going to be working real hard on the offensive end," Virginia freshman point guard London Perrantes said. "When we're always in the gaps and they're not getting easy looks, it's frustrating for them too as well. Then to come back down and have to guard for 35 seconds, it can wear people down.
"We do a lot of running around the perimeter, running off screens and things like that. When people start lagging, we can see it. We like to pick on them and make them do it even more."
Virginia's style of wearing down opponents and slowly, almost like a boa constrictor crushing its prey to death, breaking them will be put the ultimate test by No. 8 seed Memphis, a team that loves to run.
"If they get us running up an down and they get up a lot of shots attempts and things like that, then it's likely that they'll win the game," sophomore Justin Anderson said. "But if we slow them down, they're getting less shot attempts, they're not moving the ball as much and we're starting to make them move on defense then I think we'll win the game. So it's about who can impose their will."
The two teams are nearly 300 spots apart in Ken Pomeroy's adjusted tempo rankings (the average number of possessions per game for each team), and while Virginia will get out in transition if it sees something, that's not its preference.
"We have to take opportunities when they're there. If we have transition lay-ups, we take them. Coach (Bennett) never tries to slow us down on offense. He never says, 'Hey, we're trying to keep this halfcourt ...', nah. He lets us go on offense," Anderson said.
"As long as we're locked in on defense, he lets us go on offense. and we have a great feel of what we need to do on offense. So if we feel like we have something at the rim in transition, we'll take it. But outside of that, we want to make sure we can break them down while we're on offense and make them guard harder than they ever have."
The Memphis players had plenty of respect for what Virginia can do. But not a lot of teams have been able to slow down the Tigers, either.
"They're together," Shaq Goodwin said. "They stick together and they run their sets. You look at them, they're poised. They're not an erratic team. They don't get out of place at all. They stick to their game plan."
The best comparison that David Pellom could come up with was a team that beat Memphis in their only two meetings this year: Cincinnati.
"I'd say like a Cincinnati-type. They didn't want to get up and down like we did," Pellom said. "They wanted to have a slow-paced game but still score."
Of course, Virginia offense is 23rd in Pomeroy's adjusted efficiency rankings; Cincinnati's is 115th.
But Virginia has plenty of respect for what Memphis can do, too. The Cavaliers understand slowing the Tigers down will be easier said than done.
"They're one of the best teams in the country at pushing tempo. They remind me a lot of VCU in terms of their guard play -- very offensively talented, and they get up and down the court fast and try to get into the lane," Cavaliers sophomore Malcolm Brogdon said. "So like we did against VCU, we're going to try to pack the lane, but even better because this is a high-caliber team."
Virginia lost to VCU before the Cavaliers made a turnaround after the non-conference slate, but it was a loss -- and at home, too -- that shows what can happen if a team can impose its will on them.
Virginia, though, has done its damage throughout the ACC schedule and in the postseason based almost entirely on its ability to constrict what life remains in their opponents in agonizingly slow fashion.
"We just try to turn it up another level. What we call it is withstanding the other team, withstanding our opponents," Anderson said. "Even when we're tired, even when it feels like your back's against the wall, you've got to take it to that next level, that second, that third gear. I think we've done a great job doing that and I think that's why we've been able to pull away from teams."
No. 16 seed Coastal Carolina led No. 1 seed Virginia by as many as 10 points and even led by five at the half (35-30).
In over 18 minutes of second-half action, though, Virginia allowed Coastal to score just 20 points as they slowly squeezed the life out of the Chanticleers.
That kind of ending to a game is not new for Virginia. The Cavaliers stick to their style stubbornly until their opponent, worn out and frustrated, can't take it anymore.
"You can see the fatigue in their body language. You can see the frustration if maybe a shot doesn't fall or if we score on an easy basket," Anderson said.
"You can sense when you're breaking their back," Brogdon said. "After you get a certain amount of shots, after you're making their shots pretty difficult, they start to get worn down. They start settling for more jump shots and then not getting the stops they need on defense."
And so yes, running opponents into screen after screen as they bleed the shot clock is part of what makes Virginia tough to play against.
But as Perrantes pointed out, it all comes back to one thing -- the pack-line defense, which Bennett tells his team has to get stronger as the game goes on. For this Virginia team, it has.
And it will need to against a very talented Memphis team.
"That's where it comes from when it starts with our defense. We see that they're getting frustrated with themselves and they can't get easy looks. even when they're making tough shots and we know that we're playing good defense, it definitely does give us a little push," Perrantes said.
---