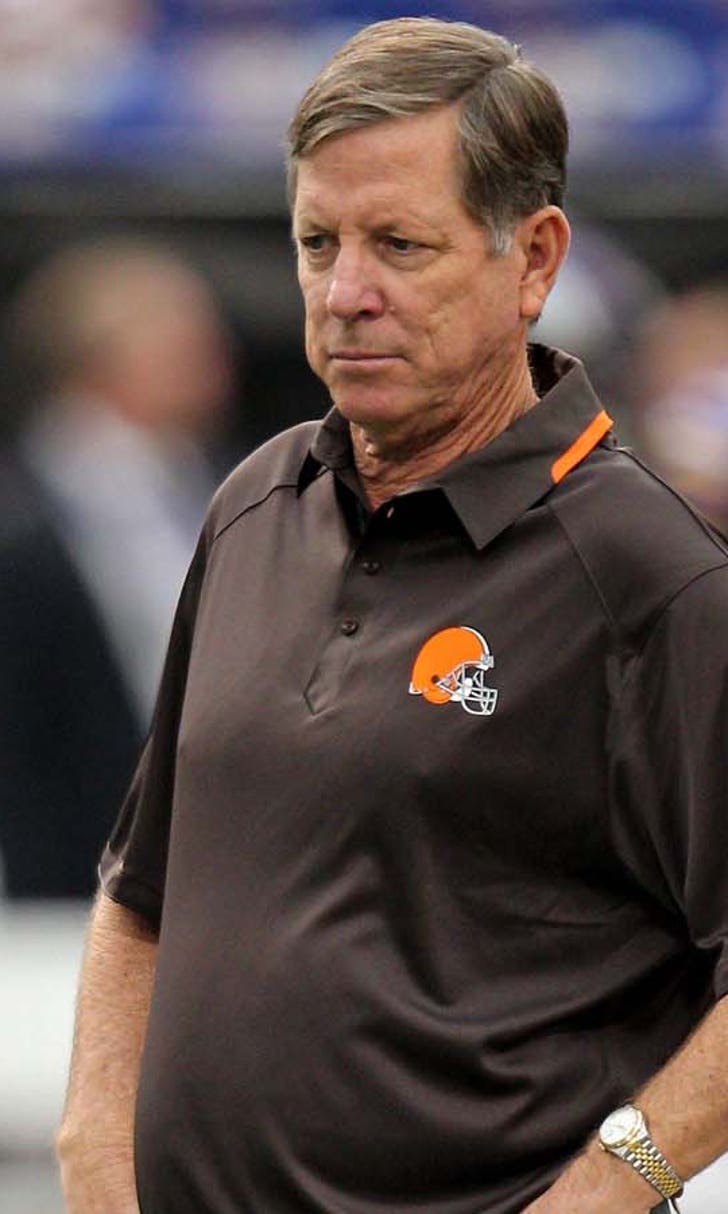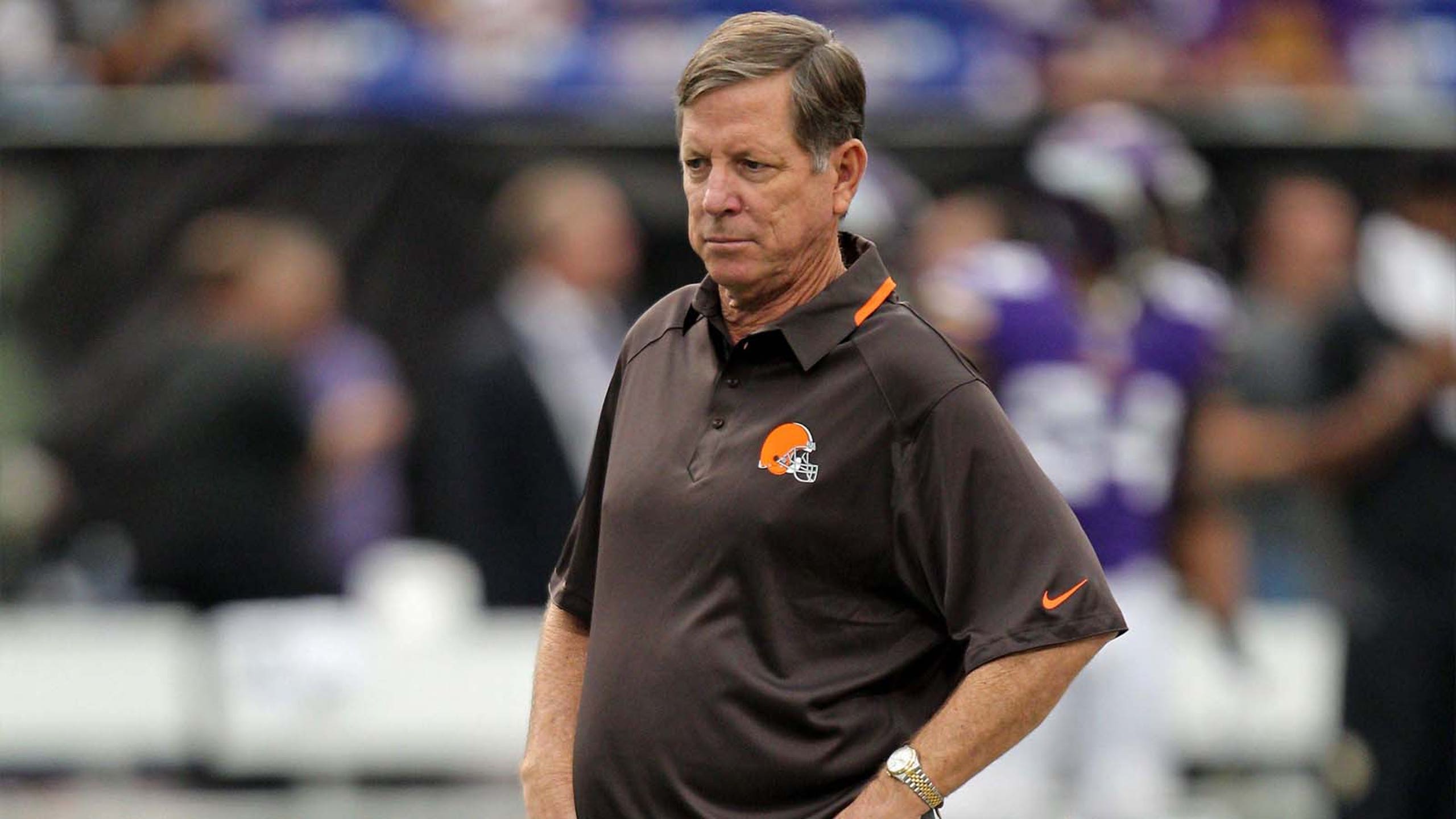 Vikings will lean heavily on Turner in evaluation of quarterbacks
BY foxsports • February 20, 2014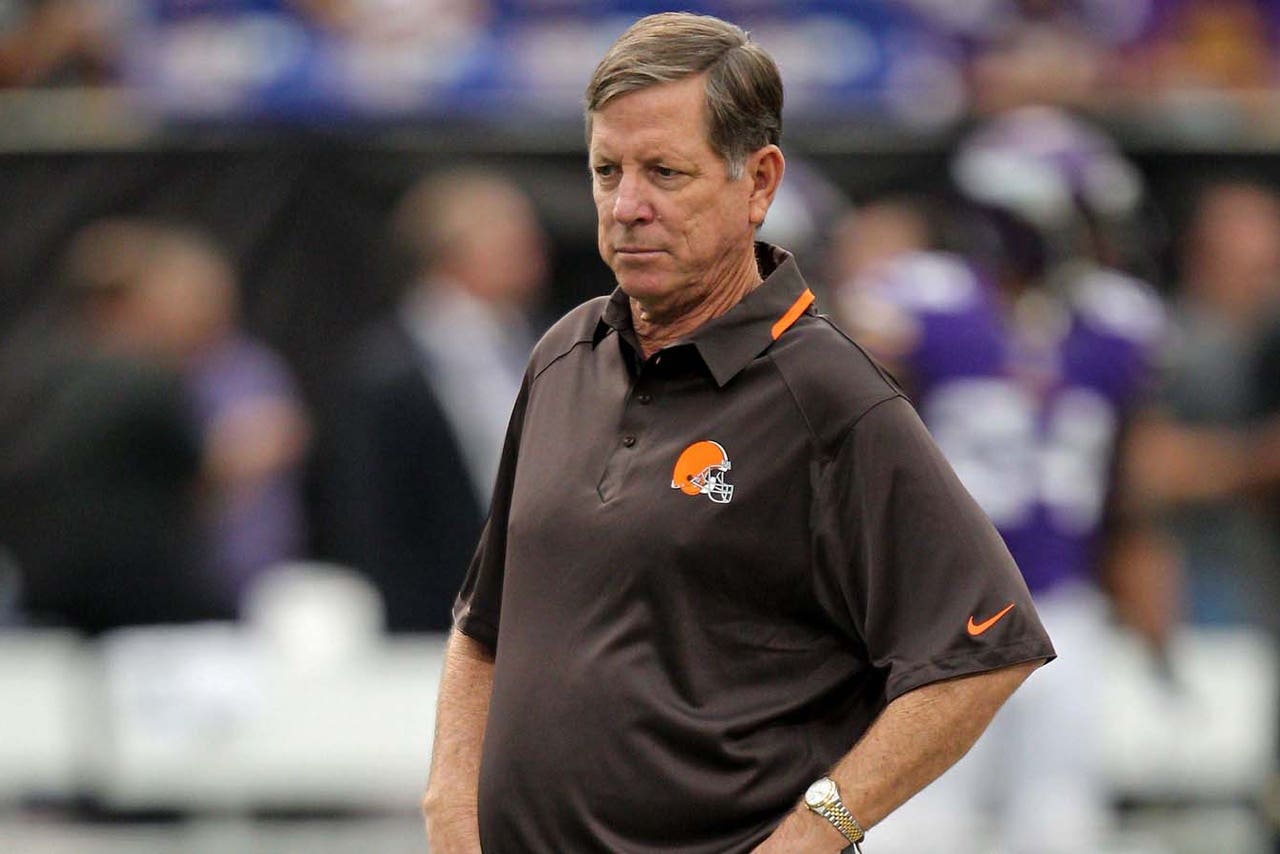 INDIANAPOLIS -- When he was introduced as the Minnesota Vikings' offensive coordinator, Norv Turner joked that he doesn't have to decide on when his new team will have to draft a quarterback.
Turner might not make the final call, but he's going to have a big say in when and where Minnesota tries to find its next young quarterback, and on who it will be.
Vikings general manager Rick Spielman, who admits he hasn't hit on a quarterback in the draft yet, is trying again at the position after the failed first-round pick of Christian Ponder in 2011. And Spielman is looking to Turner for definite guidance in the team's search for a long-term, franchise-type quarterback.
"He's an expert in that area," Spielman told reporters Thursday at the NFL Scouting Combine. "We rely on everything, some outside stuff that I use, rely on Norv. He'll have a huge influence on what direction this quarterback goes. Ultimately, I'm the one that's going to get the final say on it. But no, that's why you hire people who are experts in their area, to get advice."
Turner has noted his work in the past with several quarterbacks, most notably Hall of Famer Troy Aikman and San Diego's Philip Rivers. Yet, his work with quarterbacks has also produced Pro Bowl seasons in Washington by Brad Johnson and Gus Frerotte. He's worked with young quarterbacks during his time, including Drew Brees' rookie season and Alex Smith in San Francisco.
Spielman also noted Turner's work with Jay Fiedler in Miami, who had a winning record for the Dolphins while Spielman was with Miami, and last year in Cleveland, when Turner beat the Vikings in the Metrodome with Brian Hoyer at quarterback.
"He has a history of getting quarterbacks that you may think aren't very good to play beyond what you thought," Spielman said. "But also to have his input when we're going out there and looking at these quarterbacks in the draft, there's a lot of different flavors out there. There's movement guys, there's pocket guys, short guys, tall guys, all kinds. What is he identifying and looking at as a potential franchise quarterback? Ultimately that will be my call and my responsibility, but you hire people that are experts in their areas to give a strong opinion on that."
Ponder is currently the only quarterback under contract for Minnesota, which has the No. 8 pick in the draft. Spielman said this year's class of quarterbacks in the draft is very deep and there is potential beyond the three consensus top quarterbacks in Johnny Manziel, Teddy Bridgewater and Blake Bortles.
Manziel, Bridgewater and Bortles are all expected to be drafted early, maybe not making it to Spielman at his current No. 8 slot.
"I think there's going to be a lot of depth in this quarterback class where you don't have to take one at eight," Spielman said. "We're not going to force the issue, I can tell you that. We're going to take the best player available. And then we'll go through our process this spring, work out all these guys. I think we have eight, nine guys on the docket to go out there and get in front of from a private standpoint. Just see where everything falls. We know, definitely, that we have to get another young quarterback in. Talked about Christian and then we'll be talking to Matt Cassel's guy as he's down here, but also looking at potential (unrestricted free agents) or guys that may get cut, or guys with potential trades."
Cassel started the final four games for the Vikings last year, but is a free agent after exercising his player option to void the final year of the two-year contract he signed last offseason.
Turner said starting quarterbacks can come from anywhere in the draft, pointing out Seattle Seahawks quarterback Russell Wilson, a third-round pick, as an example. And the list of possibilities for the Vikings is lengthy with Derek Carr, A.J. McCarron, Zach Metternberger, Jimmy Garoppolo, Aaron Murray, David Fales, Tajh Boyd, Logan Thomas and Stephen Morris as possible draft picks.
Earlier this month, Turner said the environment for a young quarterback to grow in is vital and the mental side of the game is as important as the physical.
"I think this league has gotten to a point where the mental part of it is really, really critical," Turner said when he was introduced. "Guys that can grasp concepts, who can make quick decisions, guys who understand how to play the game, that is easier said than done. After that the physical skillset it takes to play, and to me accuracy is as important as any skill in terms of being a passer. You look at all the great passers in there, the starting point is that they have great accuracy. People get caught up in arm strength, but I think when a guy is open, being able to hit him, and I think that guys are able to play under the culmination of physical pressure of playing the game and the mental pressure of playing the game."
Turner's expertise comes into play this week as Minnesota will meet with each quarterback during the combine and see if that potential answer is in the same building this week.
"He has a history of doing great things with quarterbacks, so very excited about getting his input and what he sees," Spielman said. "Because there will be enough depth in this class where you can potentially get a quarterback maybe in the second round, third round, fourth round, where that guy can potentially be a franchise guy for you."
Follow Brian Hall on Twitter
---