USC special teams take another hit to the chin
BY foxsports • October 5, 2014
Cody Kessler punted the ball four times Saturday night in USC's 38-34 loss to Arizona State.
His last punt was a shank that traveled just 18 yards to the Arizona State 28-yard line.
Maybe, just maybe, it provided the Sun Devils with the glimmer of hope needed in its dramatic win Saturday night fortunate not to be pinned deeper in its own zone.
That's debatable.
What's not up for debate is the kicking exhibition of Kessler Saturday night was out of necessity.
Long snapper Zach Smith was out after suffering a concussion in last week's win over Oregon State, USC head coach Steve Sarkisian revealed following the loss.
Despite punter Kris Albarado having already punted twice on the night, in a pivotal moment in the game when USC could've used a specialist the most, there was a comfort level Sarkisian just didn't have in the team's ability to long snap effectively.
"We didn't feel great about the operation of our normal punting team," Sarkisian said. "We went with the spread punt with Cody and we felt that gave us the best chance."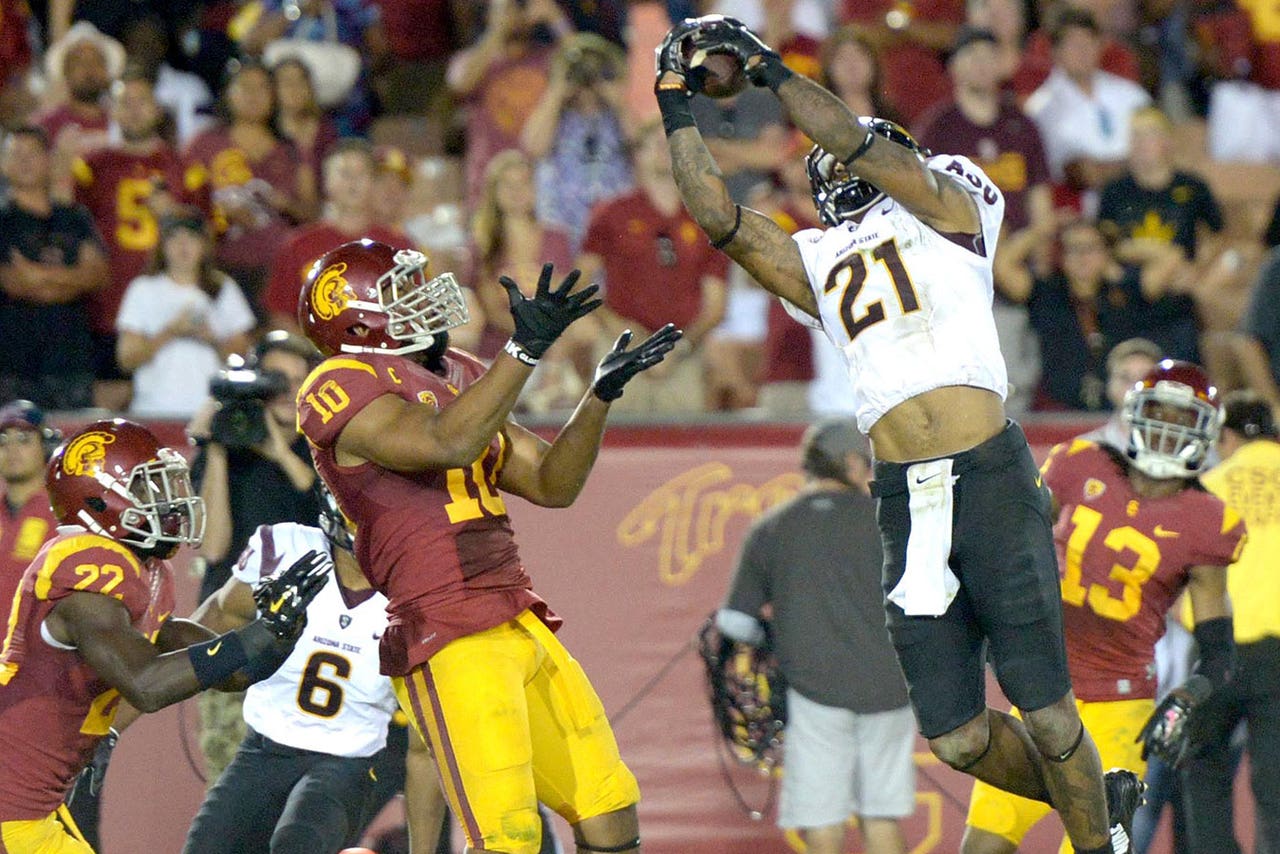 Arizona State defeats No. 16 USC on last-second Hail Mary
So, with under 30 seconds left and an opportunity to pin the Sun Devils deep in their own zone, it was Kessler who trotted onto the field with the offense for yet another quick kick although that attempt didn't go nearly as well as the others.
On a night in which the special teams scored via a Nelson Agholor 53-yard punt return in the first quarter, Kessler handling the punting duties was another glaring issue in what has been a rough season for USC's special teams.
Entering Saturday night's contest, USC was tied for seventh worst in the nation in kickoff return defense giving up 26.2 yards per attempt -which is what Arizona State averaged against the Trojans on Saturday.  
Just last week Oregon State scored on a 97-yard kickoff against the Trojans.
USC checked in tied for 102nd in the country in punt return defense giving up 13 yards per return.
Kessler averaged 33.8 yards per punt but Saturday night will go down as another special teams flaw for USC this season. 
---