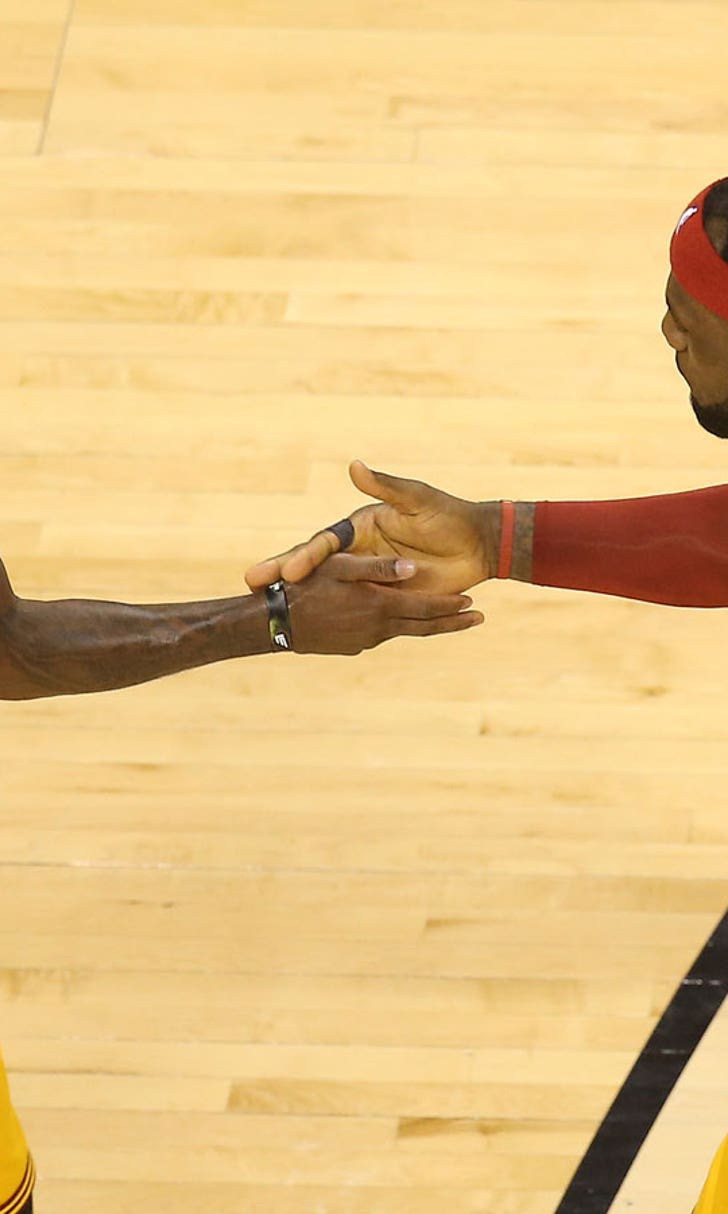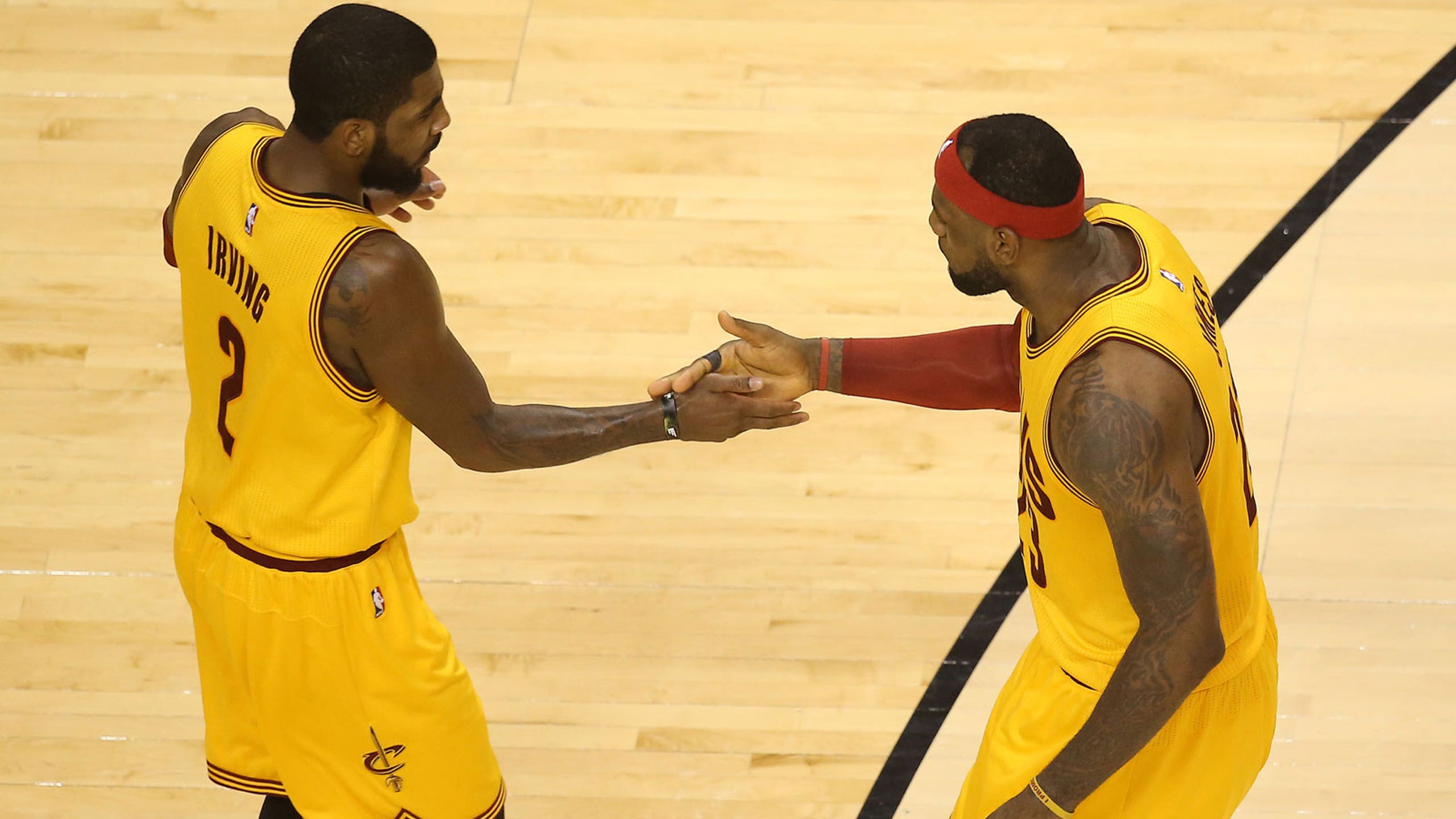 Two Cavs stars dealing with knee issues
BY foxsports • December 12, 2014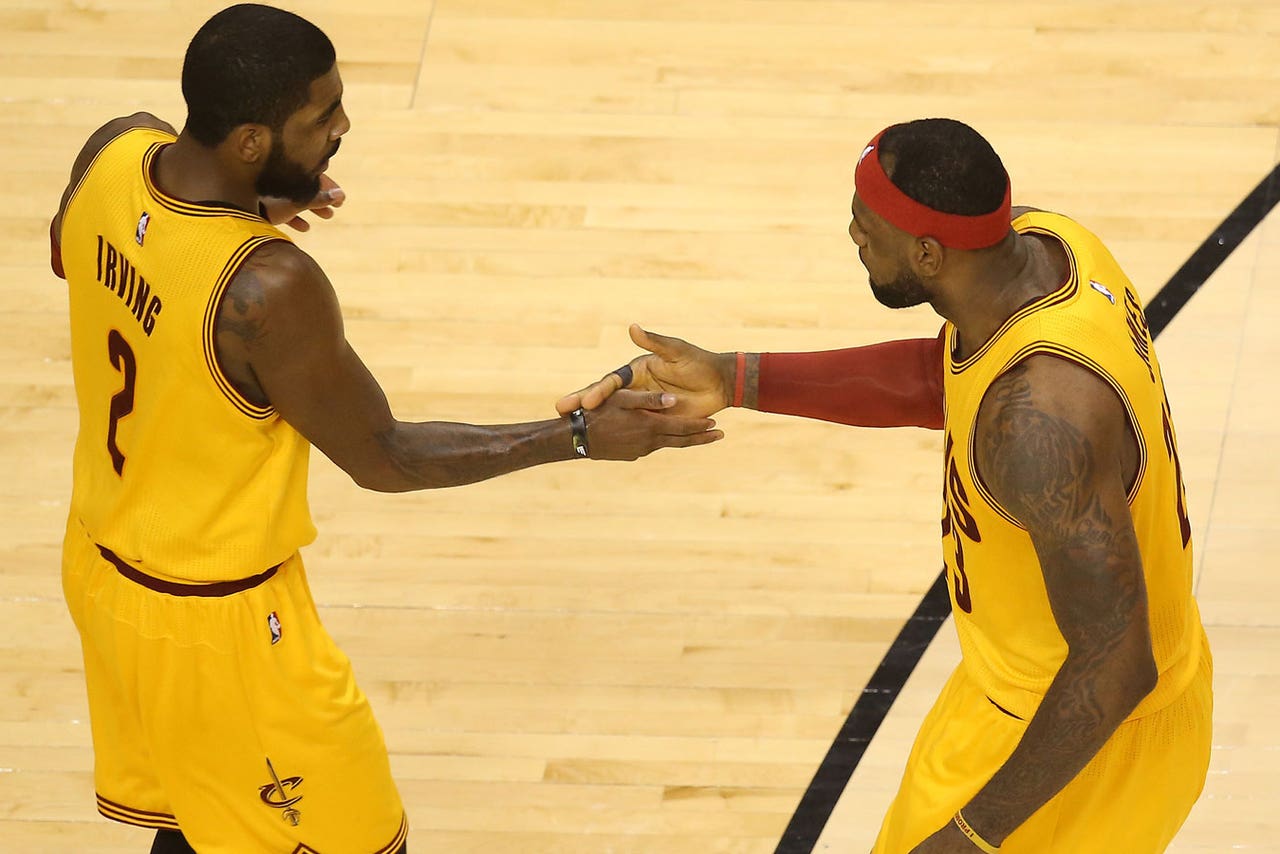 With LeBron James sidelined, the Cleveland Cavaliers had one of their worst shooting nights of the season and saw their eight-game winning streak come to an end.
Whether they'll be able to rely on him Friday night in New Orleans remains in question with James considered day to day as the Cavaliers try to sweep a two-game series with the Pelicans.
James sat out Thursday's 103-94 loss at Oklahoma City due to left knee soreness, and the Cavs (13-8) suffered with a 36.5 percent shooting night. It matched their second worst of the season as Kyrie Irving was held to 7-of-21 shooting for a team-high 20 points.
Irving could also be a little banged up after departing in the second quarter with a knee contusion, but he returned to start the second half. Barring a drastic change over night, he said he'll face New Orleans (10-11).
"It will definitely stiffen up on me, without a doubt, but I plan on playing tomorrow," said Irving, who's shooting 32.6 percent in three games. "It just depends on how it feels in the morning. But as of right now, I'm going to gut it out, no matter what."
Kevin Love recorded his sixth double-double in seven games with 18 points and 16 rebounds to match a season high, but he's also struggled with his shot while connecting on 40.9 percent over five games.
The loss dropped Cleveland to 2-5 against the Western Conference while shooting 42.7 percent. The Cavs have made 47.8 percent with an 11-3 record versus the East.
One of those victories over the West came in the first matchup with the Pelicans - a 118-111 final in Cleveland on Nov. 10 after New Orleans had taken six of the previous seven meetings.
James had 32 points, 11 rebounds and nine assists and is averaging 31.3 points in his last four games against the Pelicans. Irving added 32 points and nine assists and has scored 28.6 over his last five games in the series.
The Pelicans got a huge night out of Ryan Anderson off the bench, scoring 32 points with an 8-of-12 mark from 3-point range. Anthony Davis had 27 points and 14 rebounds.
Such performances have been rather common for Davis, whose third year in the league is showing perhaps more development than his second with his field-goal percentage climbing 5.0 percent and his scoring average jumping 4.3 points.
In Wednesday's 112-107 loss in Dallas, Davis scored a game-high 31 points with 11 rebounds for his 13th double-double in 21 games.
Jrue Holiday added a season-high 30 points and 10 assists, and the point guard is shooting 55.1 percent over his last three games.
New Orleans continued to dominate the glass with a 45-29 rebounding edge, giving them a 13.0-rebound advantage over four games after conceding 1.8 rebounds through its first 17 games. Plenty of that has come from Omer Asik, who is averaging 13.2 in his last six.
The next step might be some defensive consistency against top teams. New Orleans allowed Dallas to shoot 53.0 percent. Its previous two games were wins over lowly New York and the Los Angeles Lakers, but prior to that the Pelicans were lit up by the Clippers to the tune of 55.1 percent and 17 of 32 from 3-point range.
In Cleveland, the Cavaliers shot 49.4 percent and made 13 of 27 from long range against them.
"We've just got to defend," Davis said after the loss to the Mavericks. "Like I said, we had a couple of lapses, especially down the stretch. We can't afford to do that. We have to hang our hats on playing hard each and every night. We'll be fine."
---