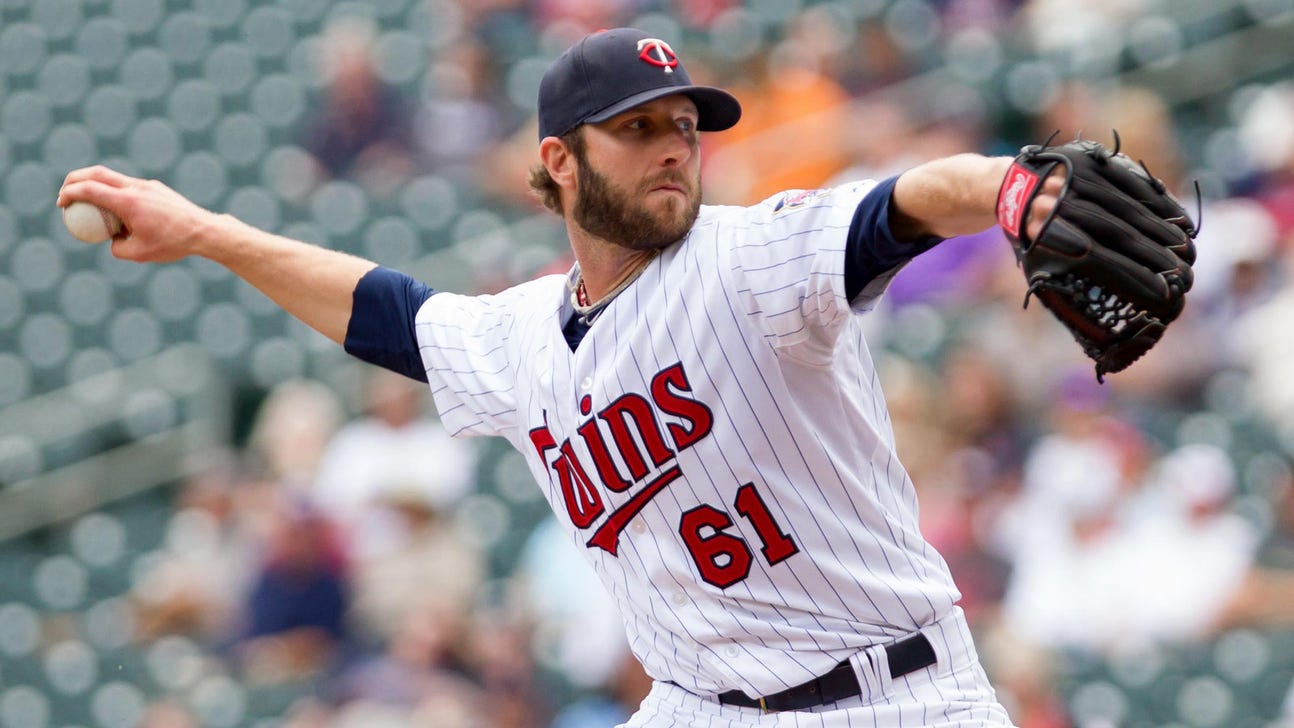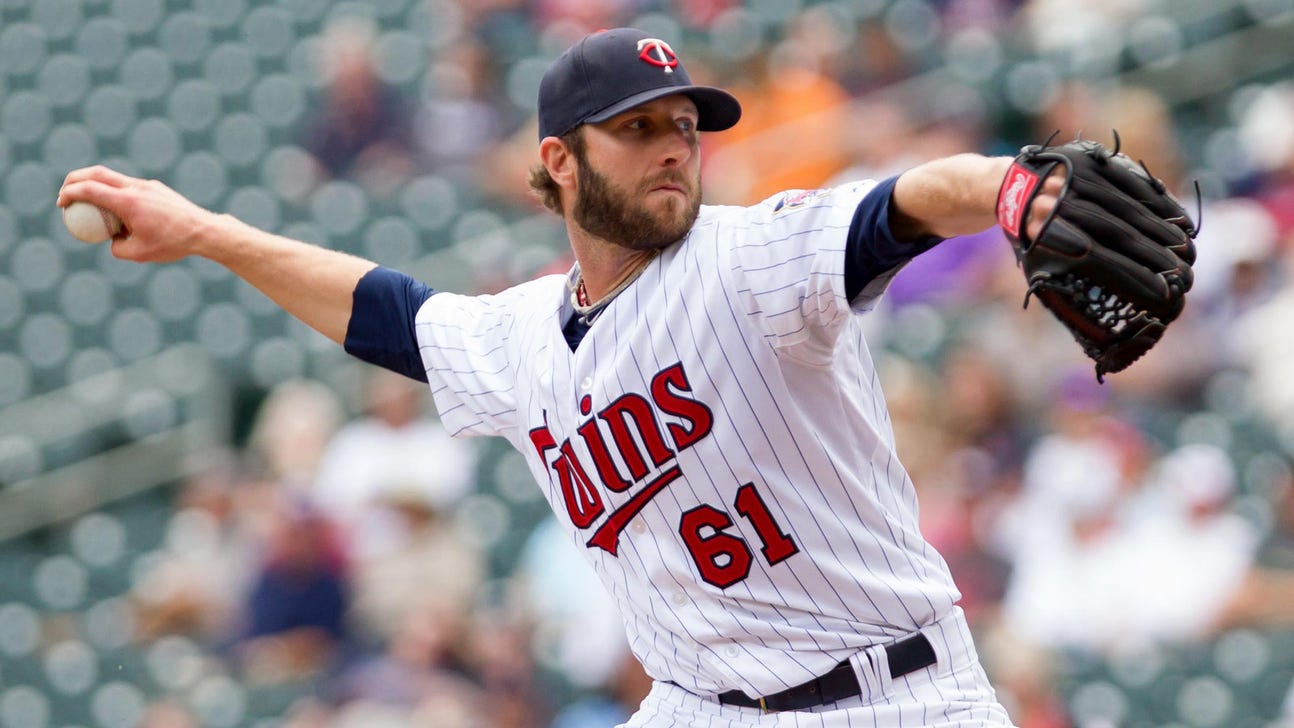 Twins' tight-knit bullpen hopes to stay strong with less usage
Published
Feb. 24, 2014 11:24 a.m. ET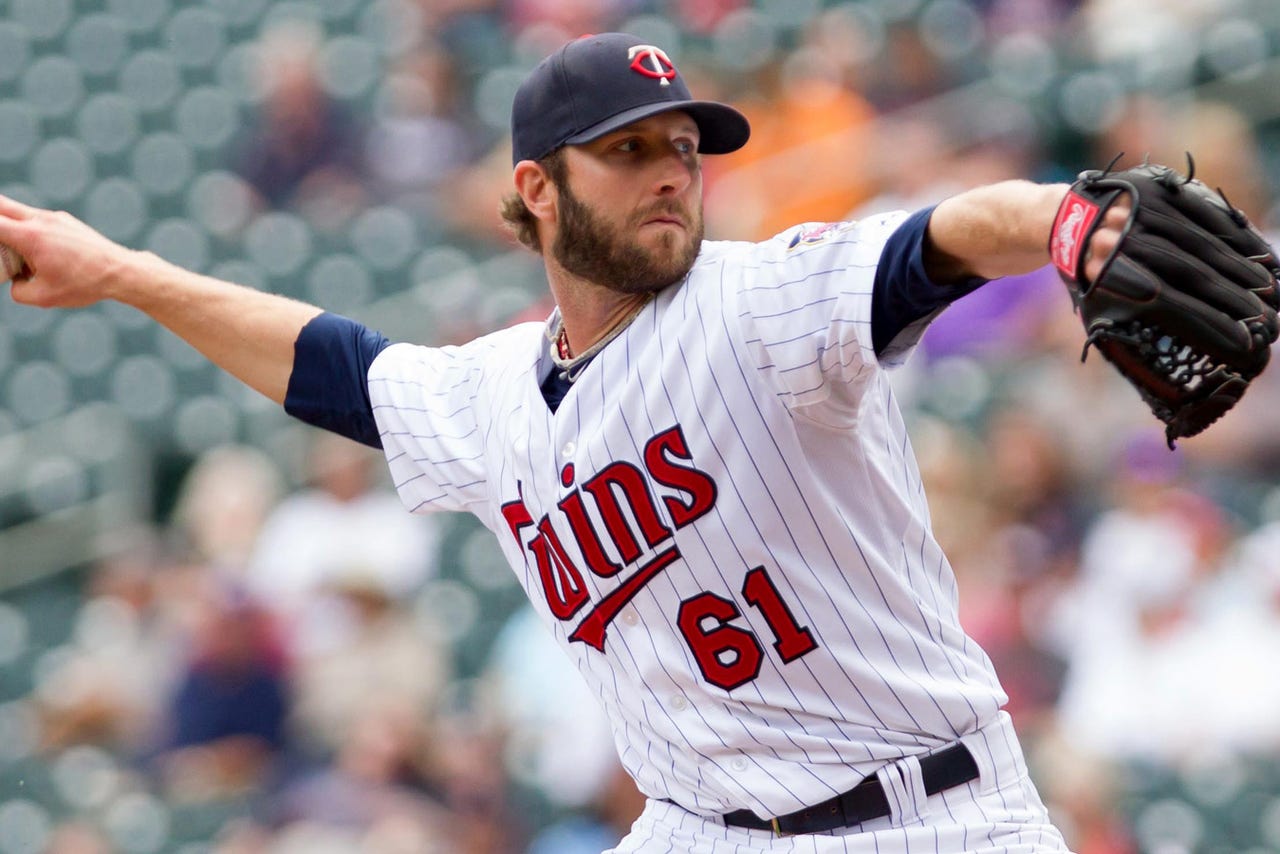 FORT MYERS, Fla. -- With the repeated struggles of the Minnesota Twins' starting pitchers last year, the team's bullpen resorted to gallows humor.
Better laugh about it then gripe and grouse, right?
"It became a running joke that we started stretching in the third inning," relief pitcher Casey Fien said.
As Fien spoke, starting pitcher Vance Worley smiled while seemingly wincing at the same time.
It's hard to argue with the truth.
The Twins' starters threw the fewest innings in the majors (871).
The Twins' relievers threw the most in the majors (579 1/3).
"When you see we're last in starting pitching, you wouldn't need to look at many other stats," acting Twins general manager Rob Antony said. "When you're down 3-0 and 4-0 early in a game, that's demoralizing and tough to come back from.
"We felt we needed to improve our starting pitching and run out some good starters so we're not taxing our bullpen. And they did a good job. We feel if we improve our starting pitching, it'll help our bullpen and that could improve."
In an effort to get more innings out of the starters, the Twins added Phil Hughes and Ricky Nolasco while bringing back Mike Pelfrey to join a staff that also has Worley, Scott Diamond, Kevin Correia, Samuel Deduno and Kyle Gibson.
Ever the voice of reason, Twins set-up man Jared Burton is building up his bullpen mates while having faith in this season's starting staff.
What the Twins need to see is for two or three guys to go 200 innings or more, something they haven't gotten from any pitcher in the last two years.
"I think we're under the radar and have one of the top three pens in the majors," Burton said. "And the way (starting pitching has) been addressed, I think we're a lot closer than people think. When you look at the good teams and the teams that are successful, they're not bringing guys in from Triple-A, big-league arm for big-league arm. They're not bringing in a guy that's not ready. Those three guys who aren't in the rotation we'll need at some point to keep it rolling."
Burton says there will be returning experience this season with middle and long relievers Caleb Thielbar (49 appearances, 46 innings pitched, 24 hits, 1.76 ERA), Anthony Swarzak (48, 96, 89, 2.91), Ryan Pressly (49, 76 2/3, 71, 3.87) and Brian Duensing (73, 61, 68, 3.98).
Fien (73, 62, 51, 3.92, 17 holds) and Burton (71, 66, 61, 3.82) did a lot of the late-inning work. Anchoring the bullpen is Glen Perkins, who had 36 saves last season along with 77 strikeouts in 62 2/3 innings and a 2.30 ERA.
"(Perkins) goes out and runs through three hitters," Burton said. "He does what Gardy (manager Ron Gardenhire) wants to see."
Since Perkins doesn't go to the bullpen until the seventh inning and Pressley admitted, "That's the closer, I stay away from the closer," Burton is the guy with whom most players talk. He tries to keep them from getting too high or too low while offering sage pitching advice.
"It's kind of strange, I'm the old guy down there," he said. "We've got a pretty young team, not too many older guys, but I think it's gonna help us in continuity. We all get along like a family down there.
"I was fortunate in Cincinnati that we had Eddie Guardado and David Weathers and Scott Hatteberg and Jeff Conine. It's not like those guys were vocal types -- well Guardado was vocal. But it's just like life. The older you get the more you realize you shouldn't be worried about it. It's like with Pressley. After one year coming it, it's like 'What the hell was I worried about?'
"You can't replace experience."
After some fine outings, Pressley saw Kansas City light him up for seven runs in 1 1/3 innings. He said that's where his teammates came in and told him to forget it and move on because he'd likely get another chance in the next day or two.
As Fien says with a smile, after a rough start, teammates will say, "Hey, it's one game, one game. If it's another game, they'll say, 'Hey it's two games, two games, you'll get it, keep throwing strikes, stay positive."
Burton said keeping an even keel will create sanity most of all.
"If you leave the ballpark, leave it there," he said. "It's too rough mentally. If you're too emotional, teammates will think you're a crazy man. And if you'll be like this all year, you're not gonna be a good teammate."
The other pointer Burton makes is on the release point. Those few inches from where the ball leaves the hands are where relievers make their money.
"From here to there is 10 cent to 10 million, the old saying," Burton said. "That's why you see guys who throw it 98 or 100 get rocked because they're not getting it out front and why guys who throw it 88 are getting it by people.
"The deception is the release point. Finishing your pitch, that's all it is. Pitching is deception and to disrupt timing because hitting his timing. You want to start out by simplifying everything because young guys are worried about everything and trying to survive out there."
Burton and Duensing also kept things loose in the pen when they scripted Burton giving Duensing a haymaker after a home run was hit over the fence.
"We worked on that for a while," Duensing said. "It was on YouTube, Deadspin for a while. It's amazing how many people thought he punched me. They'd ask, 'Did he really hit you?' I was like, 'C'mon guys, figure it out."
With the heavy workload, Pressley and Fien admitted they were fatigued last season but still kept decent mechanics while getting help with extra call-ups in September.
Swarzak noted that he remembers something former star pitcher Mike Mussina said. Out of the 30 starts a year, in only four or five does a pitcher have electric stuff. It's not much different for relievers.
"Get warm fast and have the right attitude, the right mindset," Pressley said.
Fien added a key for him was turning the hitters into faceless foes.
"Before I was thinking, 'I got Miguel Cabrera,'" he said of the Tigers' star. "Now it's a right-handed hitter, don't miss middle-in. I stopped worrying about who I was facing and instead looked at strengths and weaknesses. This is a right-handed hitter, this is a left-handed hitter. This is his weakness and stay away from this."
Duensing said the fun they have busting on each other, the learning they get from asking questions to each other and the empathy they have for each other when times are tough have formed a close-knit group.
"We're always positive," he said. "You never felt panicked if you had a couple of bad innings.
"You spend every game together. You're always watching the game and asking each other questions. It grows into a camaraderie that you don't see often on baseball fields."
---