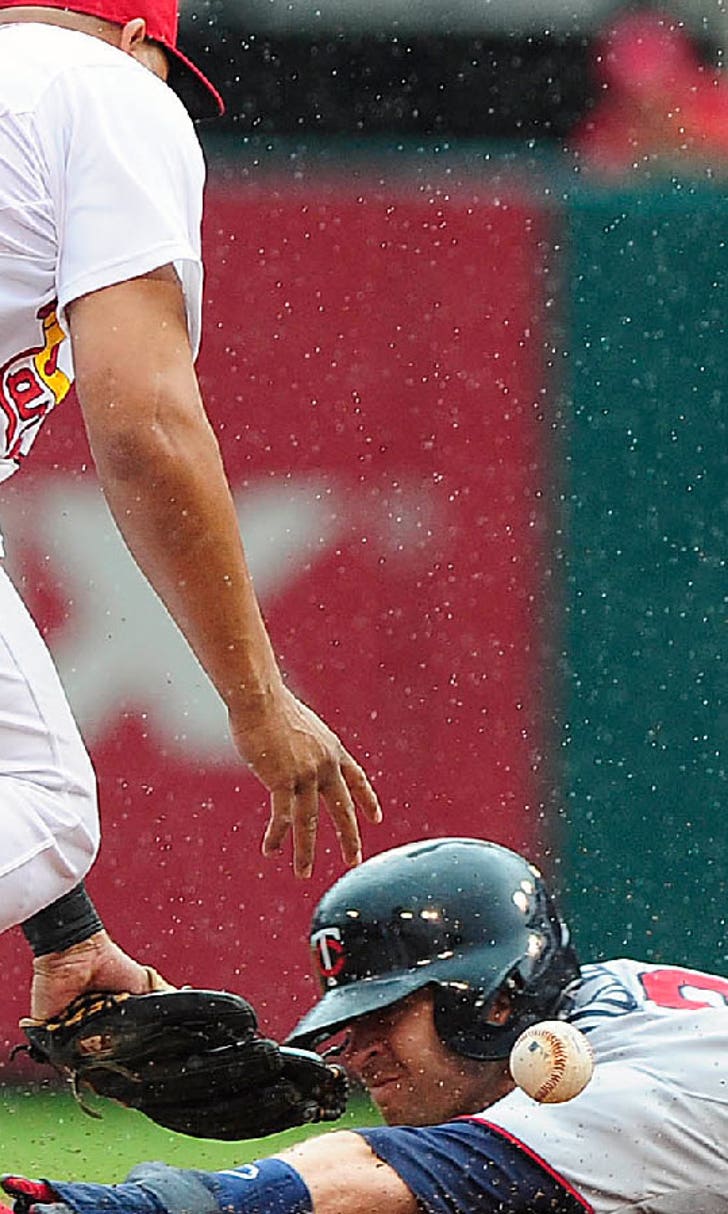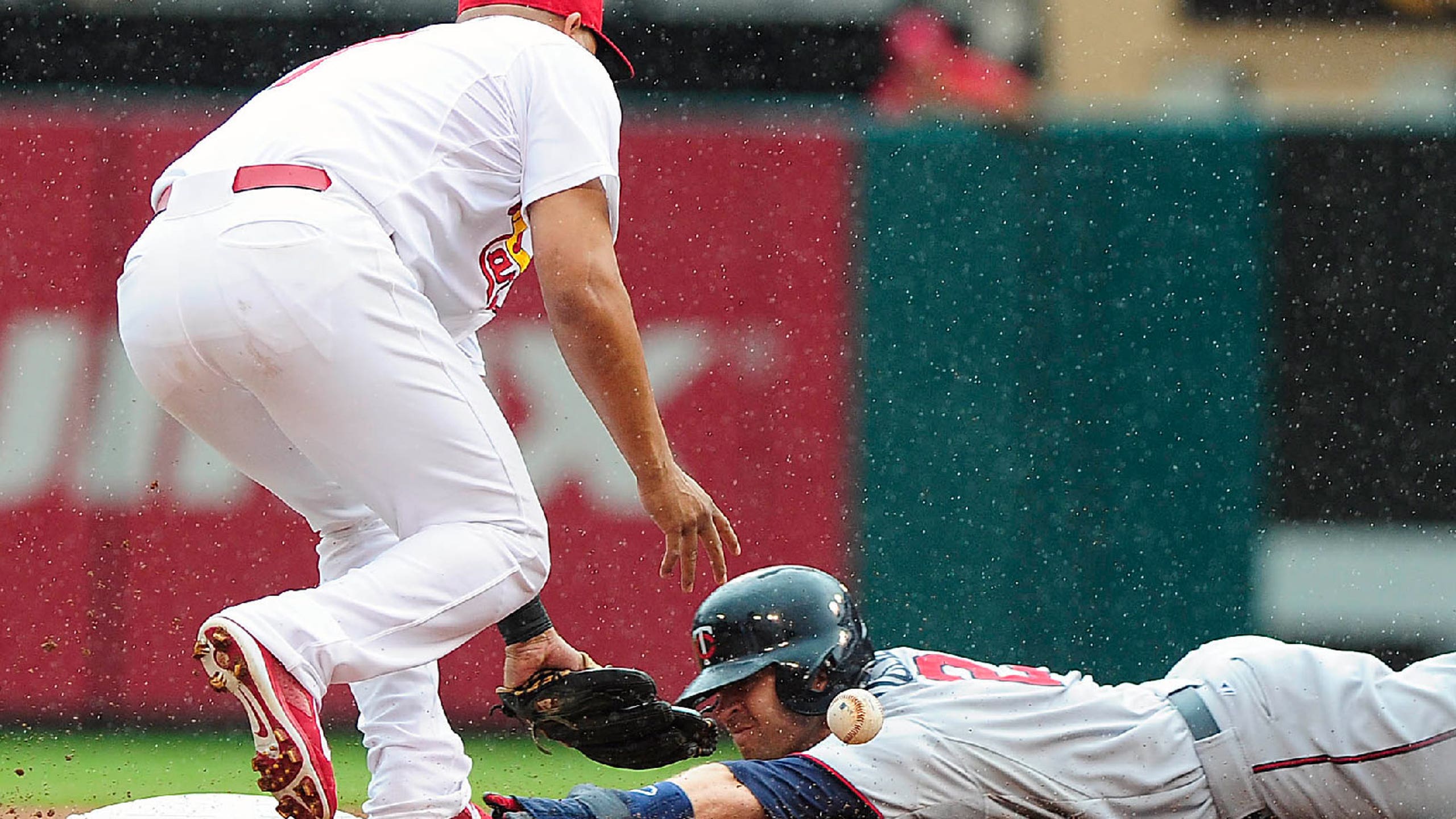 Twins' June swoon continues with narrow afternoon loss
BY foxsports • June 16, 2015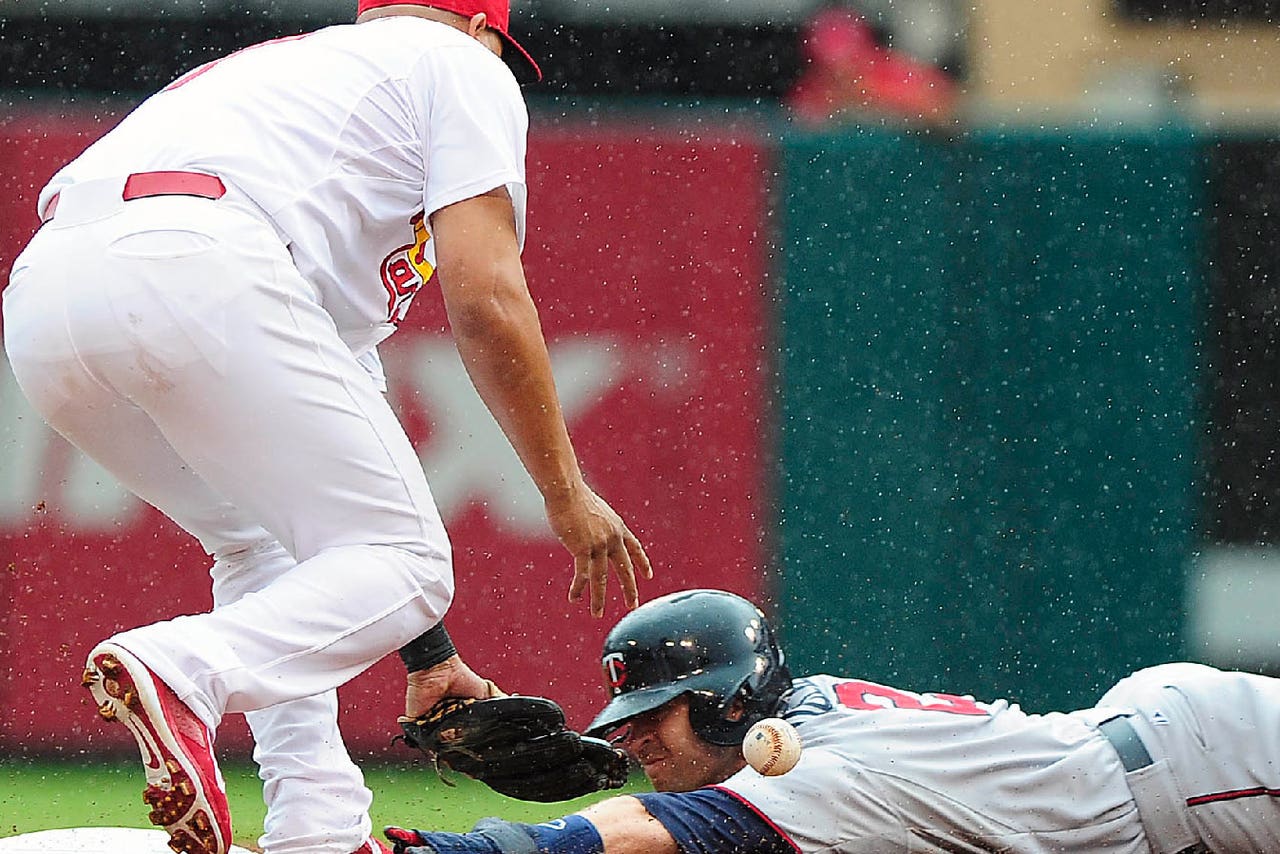 The Minnesota Twins didn't want to turn the page on the calendar when May was over. Who could blame them? They went 20-7 in May as they surged to first place in the American League Central.
June has not been nearly as kind to Minnesota -- not by a long shot. Tuesday's game in St. Louis marked the halfway point of the month, and the Twins' 3-2 loss to the Cardinals dropped Minnesota's record in June to 4-11. It's a far fall from the end of May, when the Twins were 11 games over .500.
It was the second day in a row Minnesota lost by that 3-2 final score, and the Twins' seventh loss in the last eight games. Just like they did Monday, the Twins had chances to potentially tie the game or take the lead at Busch Stadium. Those clutch hits with runners in scoring position that Minnesota seemed to come up with so often in May continue to elude the Twins in June.
"There have been a couple fairly well-played games here," said Twins manager Paul Molitor. "St. Louis, we know, has a knack for finding a way to win those kind of games, and they've done that two days against us. It's a tough loss, because we had our chances there. We couldn't get the big hit when we needed it."
Tuesday's two-run output was the 10th time already in June that the Twins have managed two runs or fewer in 15 games. Minnesota scored only two or fewer runs just six times in all of May (27 games). During this current skid, the Twins -- who spent 10 days in late May and early June in first place in the division -- have now slipped into a tie for second with the Detroit Tigers and could be in third place by the end of Tuesday night after the Tigers face Cincinnati.
As Minnesota's starting pitching has continued to be steady, the offense has failed to back it up. Right-hander Kyle Gibson allowed three runs in six innings before the second rain delay of the game forced him to end his day early. Gibson was spotted one run in the first inning but the Twins didn't score again with him on the mound. A lone run in the seventh was the only other time Minnesota scored.
One day earlier, Trevor May went just five innings and allowed three runs, but the Twins' bullpen held St. Louis in check. Minnesota's offense couldn't break through the two-run barrier in Monday's loss, either.
It's worth noting, of course, that the Twins have faced some impressive competition during their current rut. The Cardinals own the best record. Before that, the Twins faced a Rangers team that has come on strong as of late after a slow start to 2015. And the Kansas City Royals, who have the American League's best record, swept Minnesota in a three-game series at Target Field before the Twins headed to Texas.
Things don't get much easier for Minnesota. These same Cardinals now head north to join the Twins for two more games at Target Field. After that, it's the Chicago Cubs -- another team with a winning record -- coming to town for a weekend series.
"If you look around, there's a lot of parity, so there's winning records and losing records but there's not a lot of teams that are tearing it up other than the team that we're playing currently," Molitor said. "It's more winning and losing for me, not so much who we're playing against."
FOX Sports North's Jamie Hersch contributed to this report.
Follow Tyler Mason on Twitter
---