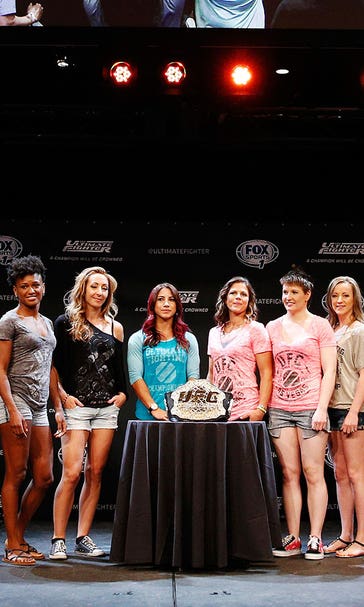 'TUF 20: A Champion Will Be Crowned' cast revealed
BY Damon Martin • July 4, 2014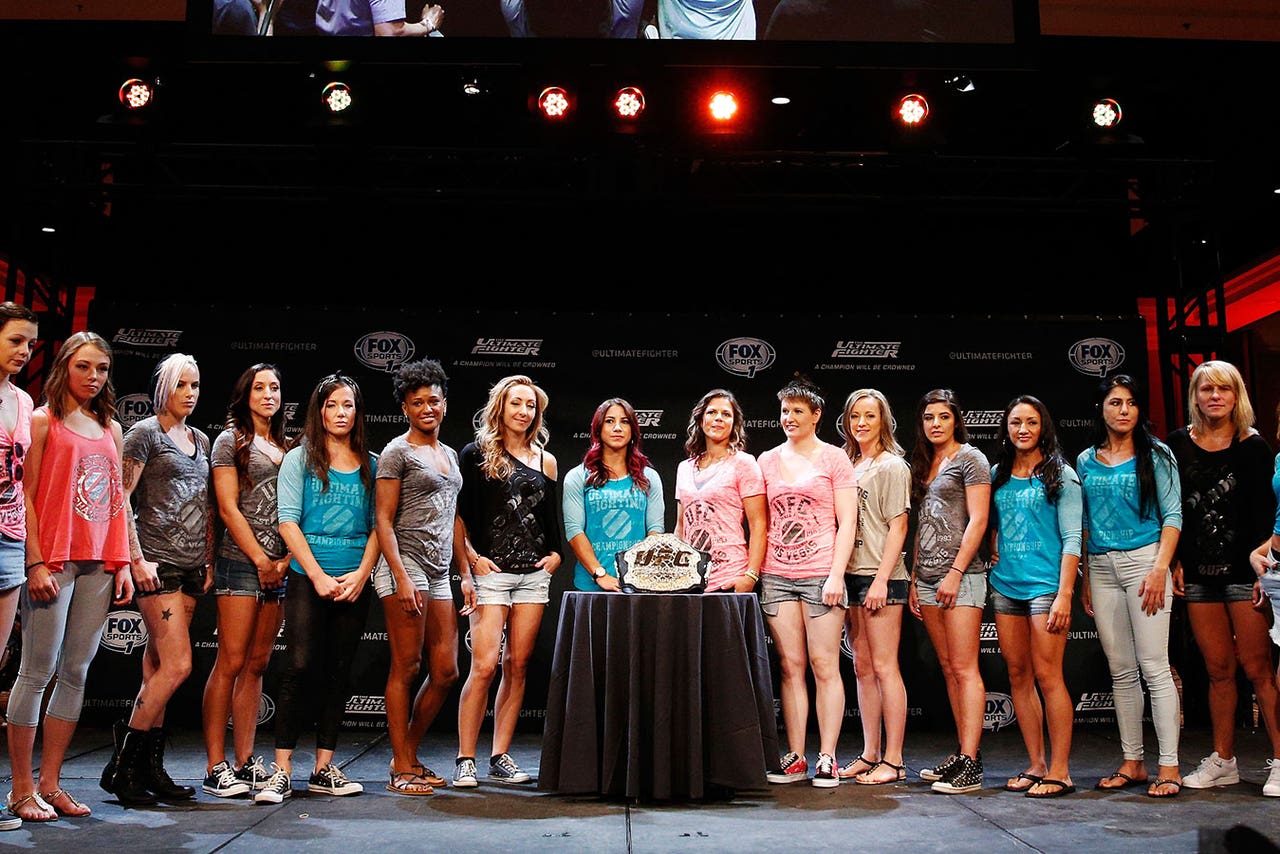 The Ultimate Fighter introduced the newest cast of characters this week and for the first time ever, a champion will be crowned at the conclusion of the season.  It will also be the inaugural season for the women's 115-pound division with 16 of the world's best strawweights battling it out with the winner going home with the title.
The two teams will be led by UFC lightweight champion Anthony Pettis and top contender Gilbert Melendez, as they square off coaching the season with the women, before battling each other at the end of the year.
The international cast of fighters includes competitors from Scotland, Australia, Canada, Ireland and more.  The new season titled 'The Ultimate Fighter: A Champion Will Be Crowned' features these 16 fighters all competing for the strawweight belt later this year.
Joanne Calderwood (8-0), 27, Glasgow, Scotland
Alex Chambers (4-1), 35, Sydney, Australia
Heather Jo Clark (6-4), 34, Los Angeles, Calif.
Aisling Daly (14-3), 26, Dublin, Ireland
Lisa Ellis (15-8), 31, Olympia, Wash.
Carla Esparza (9-2), 26, Redondo Beach, Calif.
Felice Herrig (9-5), 29, Crystal Lake, Ill.
Angela Hill (1-0), 29, Brooklyn, N.Y.
Emily Peters Kagan (3-1), 32, Bangor, Maine
Justine Kish (4-0), 26, Cramerton, N.C.
Angela Magana (11-6), 30, Farmington, N.M.
Randa Markos (4-1), 28, Windsor, Canada
Rose Namajunas (2-1), 22, Milwaukee, Wis.
Jessica Penne (11-2), 31, Huntington Beach, Calif.
Bec Rawlings (5-3), 25, Launceston, Tasmania
Tecia Torres (4-0), 24, Fall River, Mass.
The 16 women will live together, train together and then fight each other with the two-hour special premiere of the show kicking things off on Wednesday night September 10 at 10p ET on FOX Sports 1.
Following the season, the two finalists will then square off in a headline bout with the first ever 115-pound women's champion being crowned when it's all over. 
---
---