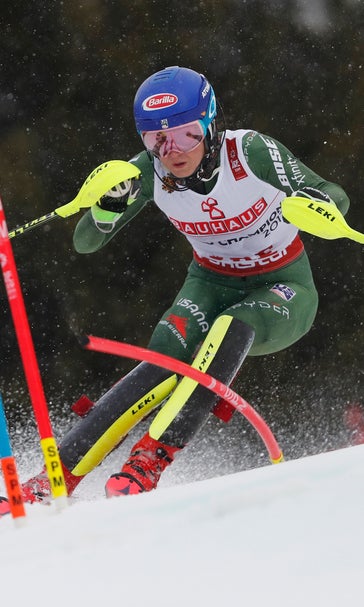 The Latest: Shiffrin fights illness in bid for slalom gold
February 16, 2019
ARE, Sweden (AP) — The Latest on the skiing world championships (all times local):
6:40 p.m.
Mikaela Shiffrin was joined by her Swedish good luck charm again during her slalom victory.
Shiffrin called Emma Lundell, a young cross-country skier who she met in 2012 on the day of her first career World Cup victory in Are, up to the stage during her post-race news conference.
Lundell, who was battling leukemia and receiving chemotherapy treatment when Shiffrin first met her, is a cancer survivor.
Shiffrin tells Lundell, "You're one of my biggest inspirations and something like an angel for me to always remind me of the important things in life. I really have to thank you for that. I don't know if I can ever explain to you what it means to me but I'm so happy that you're here."
---