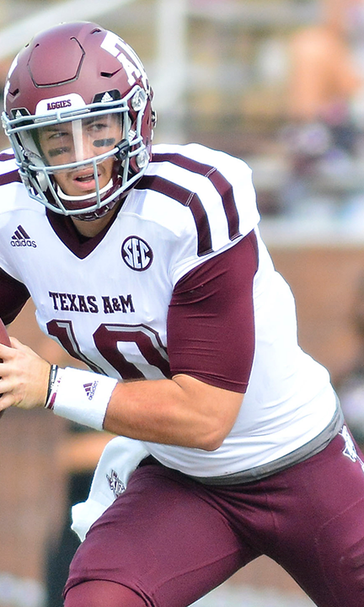 Texas A&M, Ole Miss to rely on backup QBs
BY foxsports • November 15, 2016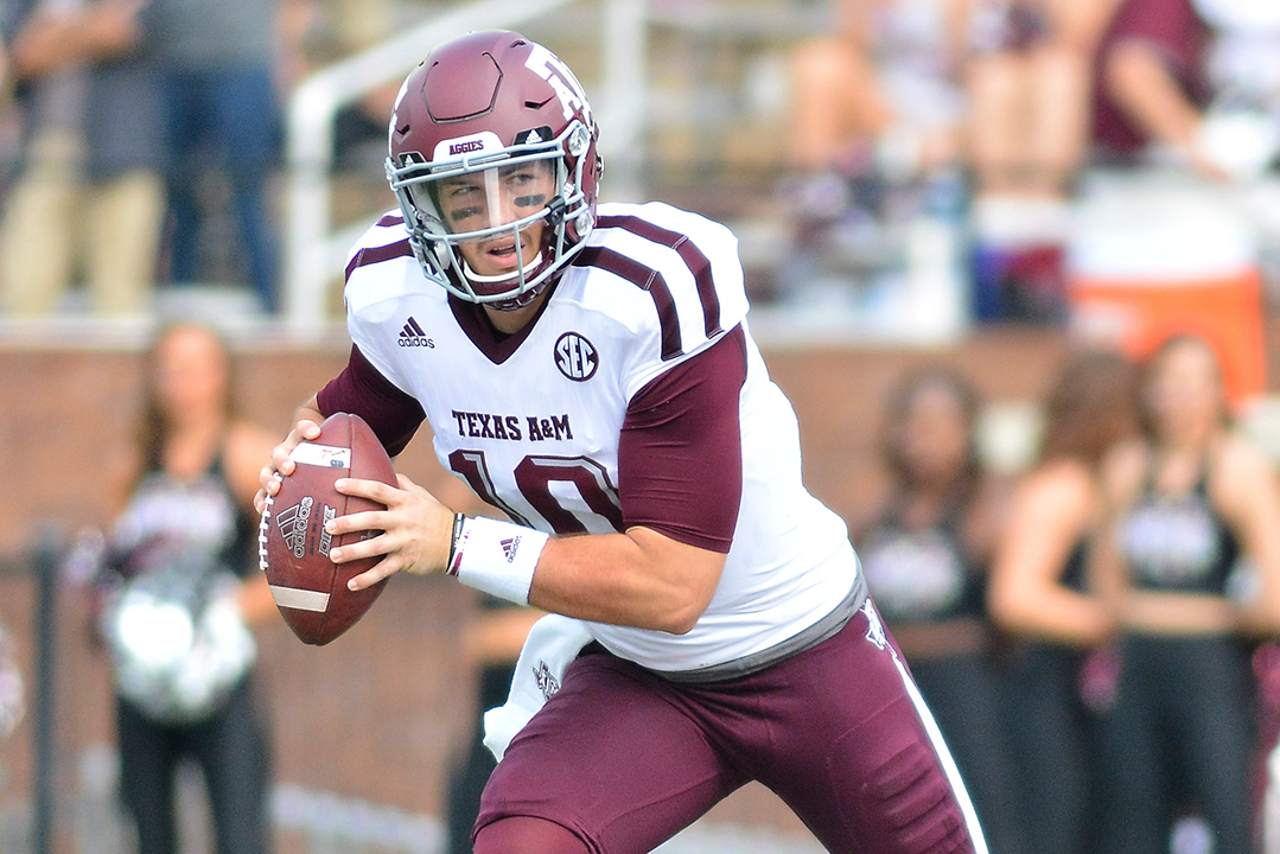 Texas A&M and Ole Miss share a common bond this week, and unfortunately for the Aggies and Rebels, it's not a good one.
Both have lost their starting quarterbacks to injury for the rest of the season.
The No. 8 Aggies (7-2, 4-2 SEC) lost senior Trevor Knight to a shoulder injury last week in a 35-28 loss to Mississippi State.
The Rebels (4-5, 1-4) lost senior Chad Kelly to a knee injury in their 37-27 win over Georgia Southern.
Junior Jake Hubenak will start for the Aggies while the Rebels are looking at a couple of possibilities when the two teams clash Saturday at College Station, Texas. Kickoff at Kyle Field is at 7:30 p.m. (SEC Network).
"Jake Hubenak came into game and performed pretty well," Texas A&M coach Kevin Sumlin said. "If there was bright spot from Saturday it was how he approached everything. In light of how we played, he gave us an opportunity to win game. Moving forward coming out of this game he's our guy."
Hubenak completed 11 of 17 passes for 222 yards and two touchdowns with an interception in what was obviously his most extensive action of the season. He came into the game with only 12 completions in 21 attempts for 128 yards in two appearances.
Sumlin also is looking at taking the redshirt off true freshman Nick Starkel if need be.
"He's on board with whatever we want to do and whatever he wants to do," Sumlin said. "He wants to play. We've got enough guys on roster that are talented enough."
Ole Miss coach Huge Freeze also is looking at taking a redshirt off a true freshman and putting five-star signee Shea Patterson on the field. Redshirt freshman Jason Pellerin finished last week's 37-27 win over Georgia Southern.
Freeze also will take a look at other options like walk-on Drew Davis as the backup and even wide receiver Markell Pack, tight end Evan Engram and quarterback-turned-offensive lineman Jeremy Liggins.
"There are no options that are off the table, but today I'm trying to figure out a way to see if others can do the job first," Freeze said.
If not, Patterson could be in play.
"That's not something I want to rush to make a decision on," Freeze said. "It certainly would be difficult to do that, but I wouldn't quite totally rule it out just yet. I really want to take my time and think through it for sure looking at all the options."
Freeze said most of the first-team reps in practice this week will go to Pellerin, who has run for 96 yards and three scores this season while attempting just 13 passes, completing five with three interceptions.
The offense didn't reach the end zone with Pellerin against Georgia Southern.He completed only one of five attempts with an interception, though one of his incompletions was a would-be touchdown that went through Engram's hands.
"I thought Jason played well last week," Freeze said. "He threw two beautiful balls that both could've been caught."
Pellerin's teammates like what they saw in his brief stint.
"I was really impressed with how he came in and managed. Wasn't panicking," Engram said. "He settled in the moment and got it done. He finished the game for us, and that's huge for the offense going into this week.
"Even Shea, watching him make plays in practice and all through camp, if I didn't watch a play of football and watched Shea play, I would not think he's a true freshman."
The loss of Knight will have an impact on A&M's running game. He is the team's No. 2 rusher with his 583 yards second to freshman running back Trayveon Williams' 804. His 10 rushing touchdowns lead the category.
"I don't know if there's 10 guys in country that are the runner Trevor is," Sumlin said. "Whole first of year people have come out of games saying, 'Wow, that guy is faster than we thought.'
"Jake is not as fast but is effective. Will probably change some of things we do little bit. Although many are designed runs, some of them weren't. Trevor had ability to take the ball down and do some things."
---