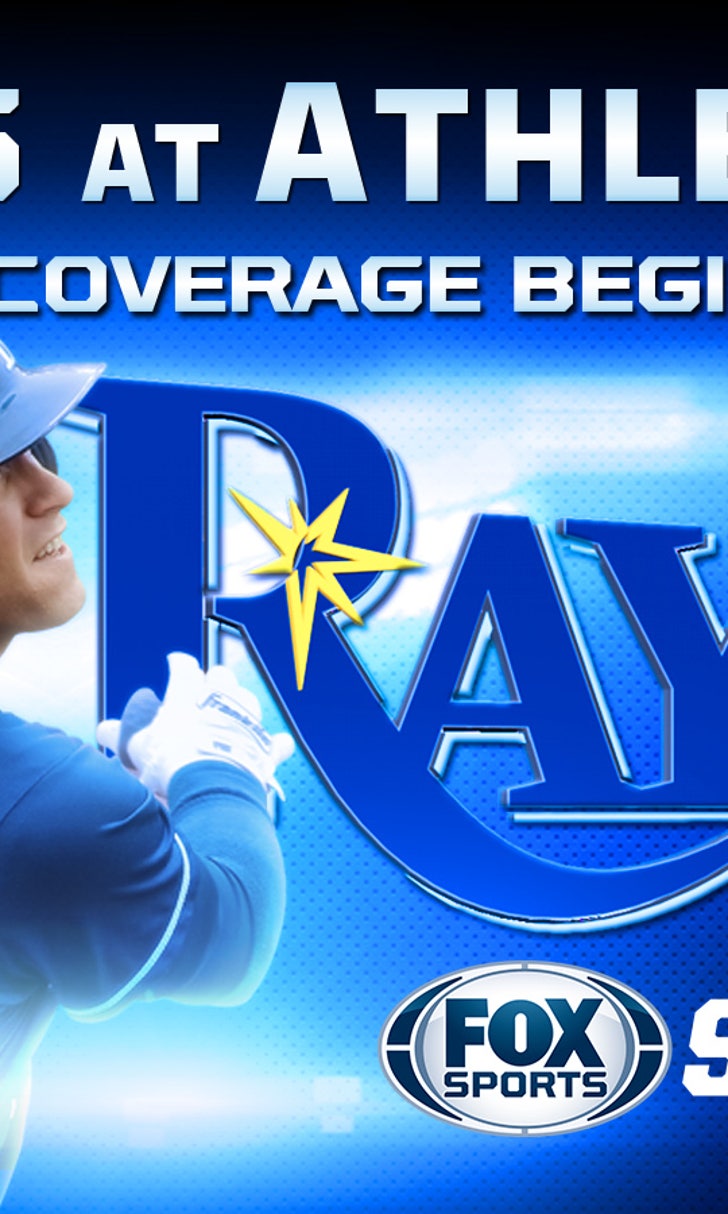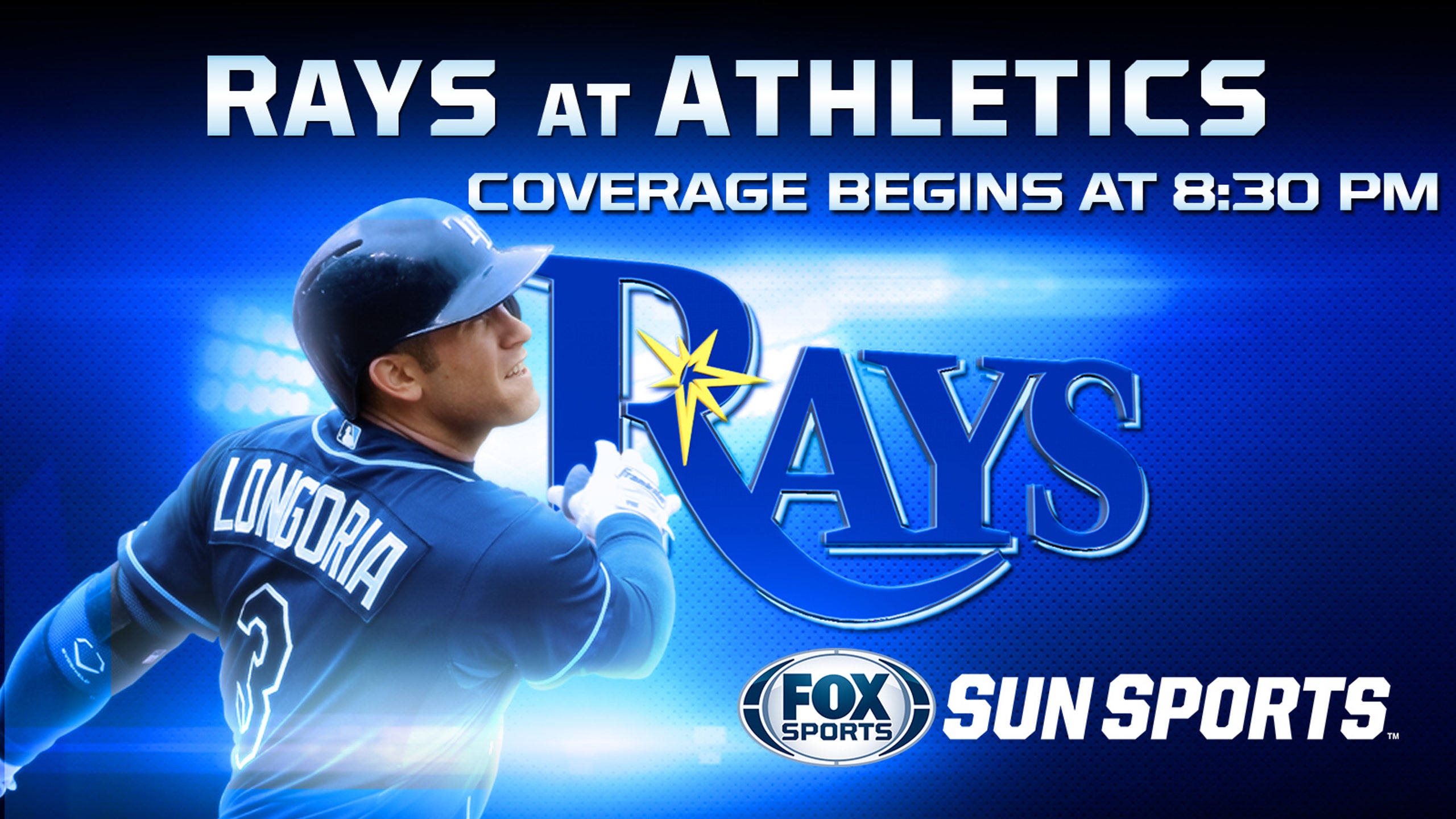 Tampa Bay Ray at Oakland Athletics game preview
BY foxsports • August 22, 2015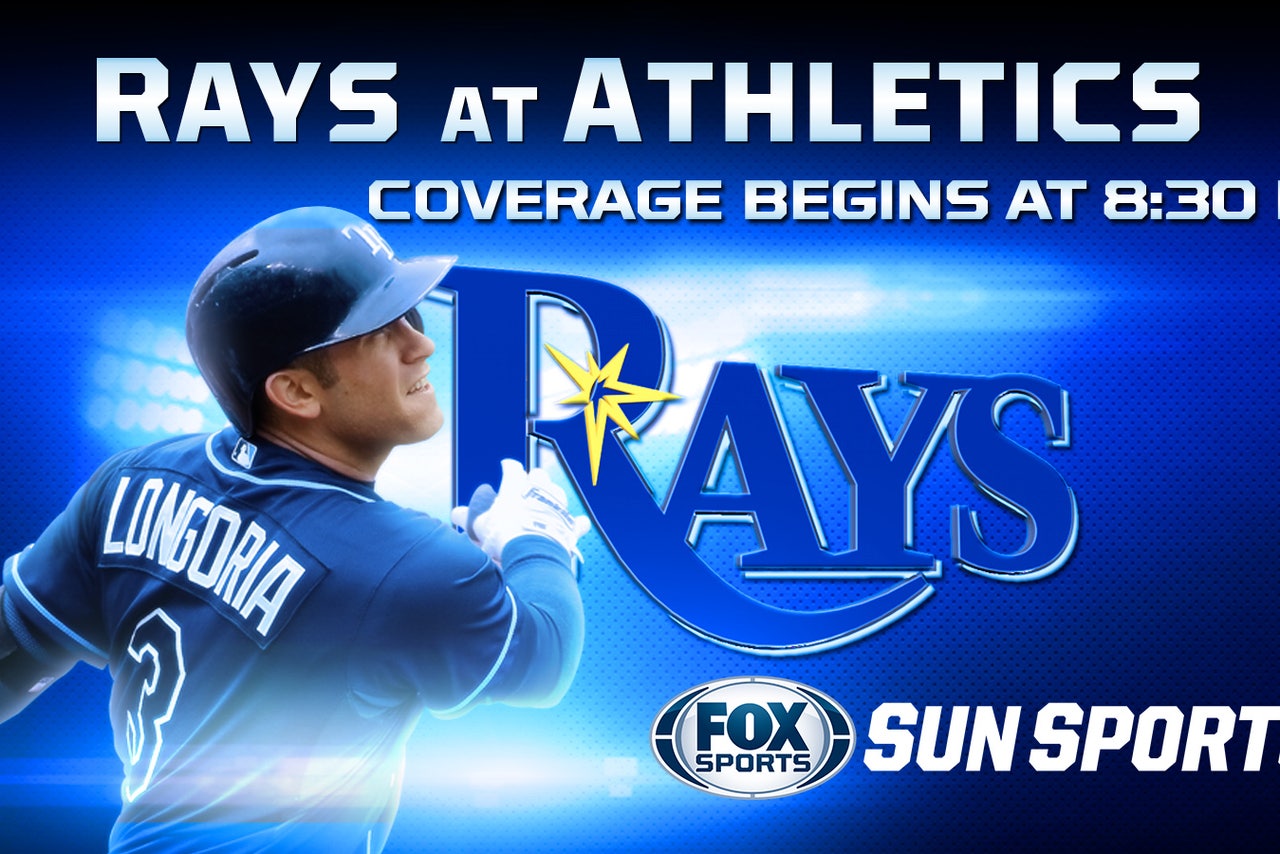 TV: SUN SPORTS
TIME: PREGAME COVERAGE STARTS AT 8:30 P.M.
Erasmo Ramirez struggled quite a bit in matchups with the Oakland Athletics in his days in the AL West, and he did nothing to improve those numbers in his first start against them since being shipped to Tampa Bay just before the start of the regular season.
That outing was nearly three months ago, and the Rays' 25-year-old has revealed a much different side in the 14 starts since that loss to Sonny Gray.
The right-handers meet again Saturday night in Oakland, and the records and ERAs they've put up since last seeing each other are nearly identical.
Ramirez (10-4, 3.57 ERA) yielded five runs, five hits and five walks in six innings of the 7-2 home loss to Oakland on May 24, marking the fifth straight start he's lost against the A's. In seven in his career, the former Seattle starter is 0-6 with a 5.40 ERA, though that's come with success against Josh Reddick (1 for 14) and Coco Crisp (1 for 9). Billy Burns (2 for 3) and Mark Canha (1 for 2) homered off Ramirez in May, though they'll be facing a more confident pitcher this time around.
Ramirez has since gone 8-2 with a 2.23 ERA and .577 opponent OPS and has a chance to drop his overall ERA to the lowest it's been all season (3.54 on July 18).
"I know Sonny Gray's going to be pitching," Ramirez told MLB's official website. "He's a good pitcher, so it's going to be a challenge for me."
In that same 14-start span, Gray (12-5, 2.04), much less surprisingly, is 7-3 with a 2.22 ERA and .541 opponent OPS, which is the top mark in the AL in that time. Other than Gray, only Scott Kazmir (.553) and Chris Archer (.572) have bettered Ramirez.
One of the four runs Gray gave up over 5 2-3 innings of Monday's 4-2 loss in Baltimore was earned as he surrendered seven hits in his shortest outing over his past 14 starts. It was his first start in 10 days due to back spasms.
"I could definitely tell that I hadn't been on the mound in a while," Gray said. "But I felt fine."
He last failed to make it through six innings in the road win against the Rays, but threw just 67 pitches while allowing four hits over five scoreless innings before leaving with a sprained ankle. In four starts against the Rays, the Oakland ace is 2-1 with a 2.63 ERA.
Desmond Jennings is 1 for 9 in their matchups, but James Loney (4 for 9) and Kevin Kiermaier (2 for 4 with a home run) have had some success.
Jennings homered and was 2 for 4 for a second straight day in Friday's 2-1 win over the A's (53-70), though neither offense showed evidence of being able to crack either of Saturday's pitchers.
The Rays (61-61) have surrendered a total of one run in consecutive wins after opening their 10-game road trip with losses in five of six, though they've scored seven runs in the last four games.
Oakland saw its five-game home winning streak end and fell right back into the run-scoring problems that have plagued it for a month. In 29 games dating to July 21, the A's 3.0 runs per game are the fewest in the AL and lead only Atlanta.
Brett Lawrie was 2 for 4 for a second straight game but is batting .188 in his last 17. Crisp has more hits in his last three games (8 for 14 with four doubles) than he did in his first 22 (7 for 73 with one extra-base hit) of another injury-shortened season. The duo missed the previous three games due to injuries.
---