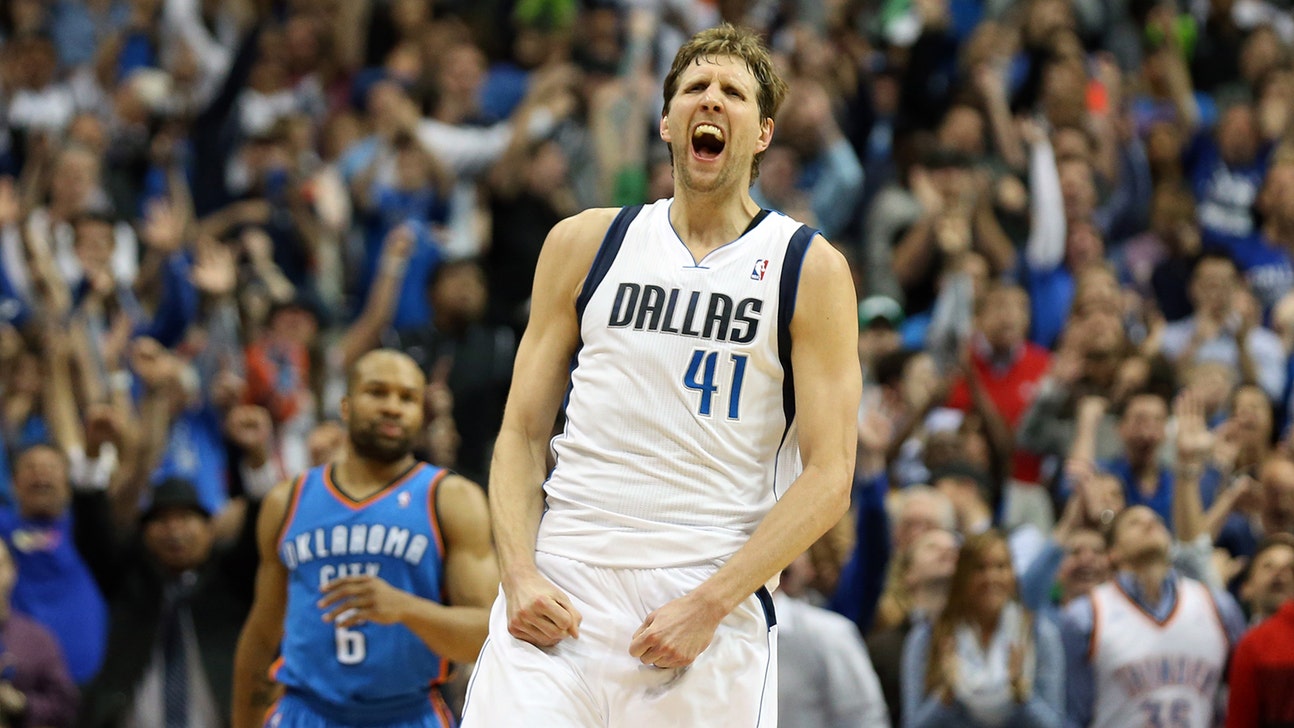 SWIM: Mavericks vs. Thunder
Updated
Mar. 5, 2020 12:27 a.m. ET

Looking at a box score is something anyone can do. Who lead my team in scoring? How'd we shoot from the field? And while that knowledge is useful, does it really earn you bonus points around the water cooler?

That's why I'm here. I'm bringing you the S.W.I.M: Statistics Worth Increased Media. Let Joe from accounting regurgitate what he heard on the way in this morning; you're better than that. Use these nuggets to gain a unique perspective about last night's Mavericks/Thunder game.
Jose Calderon extended his streak of home games with multiple 3PM at a 40% clip or better to eight straight (minimum of five minutes played).
Calderon has totaled just two turnovers this month at home (157 minutes + today).
For only the third time in the last four months, Dirk Nowitzki made every free throw (minimum six attempts) for consecutive games.
For the first time since they beat the then 5-6 76ers, the Mavericks won a home game in which Nowitzki tallied a double double.
For the ninth consecutive game in which Vince Carter made at least one three pointer, he failed to make more than two two point buckets.
Dallas' win streak was extended to six (a stretch that includes two wins against both the Thunder and Pacers) in games where Monta Ellis fails to make a three pointer.
For the first time since November 12th, the Mavs beat a playoff team not from Memphis in a game where Jae Crowder made more than one two point field goal.
This game was Oklahoma City's first loss this season in a game in which Serge Ibaka (minimum two total attempts) failed to make a three pointer or a free throw.
Ibaka has been whistled for ten personal fouls while blocking only one shot during his last two road games. In his last four home games, he has totaled 16 swats while committing just nine fouls.
For the ninth time since the All Star Break, Kevin Durant played more than 40 minutes. One would assume that OKC is better when their best player is on the court for major minutes, but the Thunder have won just four of those games.
Derek Fisher has played nearly 600 minutes this season away from Oklahoma City and has made a total of 13 free throws in those games.
The Thunder have dropped five of the last six games in which Russell Westbrook has logged at least 30 minutes.
The Thunder scored 457 points in February in games where Reggie Jackson failed to make a three pointer. They've scored 497 in such games this month. The difference? There were five instances in February and have only been four thus far in March.
---