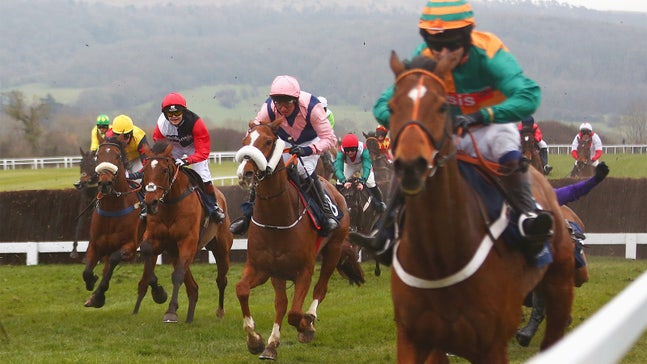 Streaker is leveled on the home stretch of English racetrack
Updated
Mar. 4, 2020 10:34 p.m. ET

Cue Card, a horse running in the Cheltenham Gold Cup, was chasing a historic Triple Crown in the UK on Friday. However, that is not why we're here.
As the horses and their jockeys prepared to start the celebrated race -- one of the biggest in all of England -- a surprise entrant bolted onto the track and made a break on the home stretch. The surprise entrant happened to be a man. And he happened to be naked.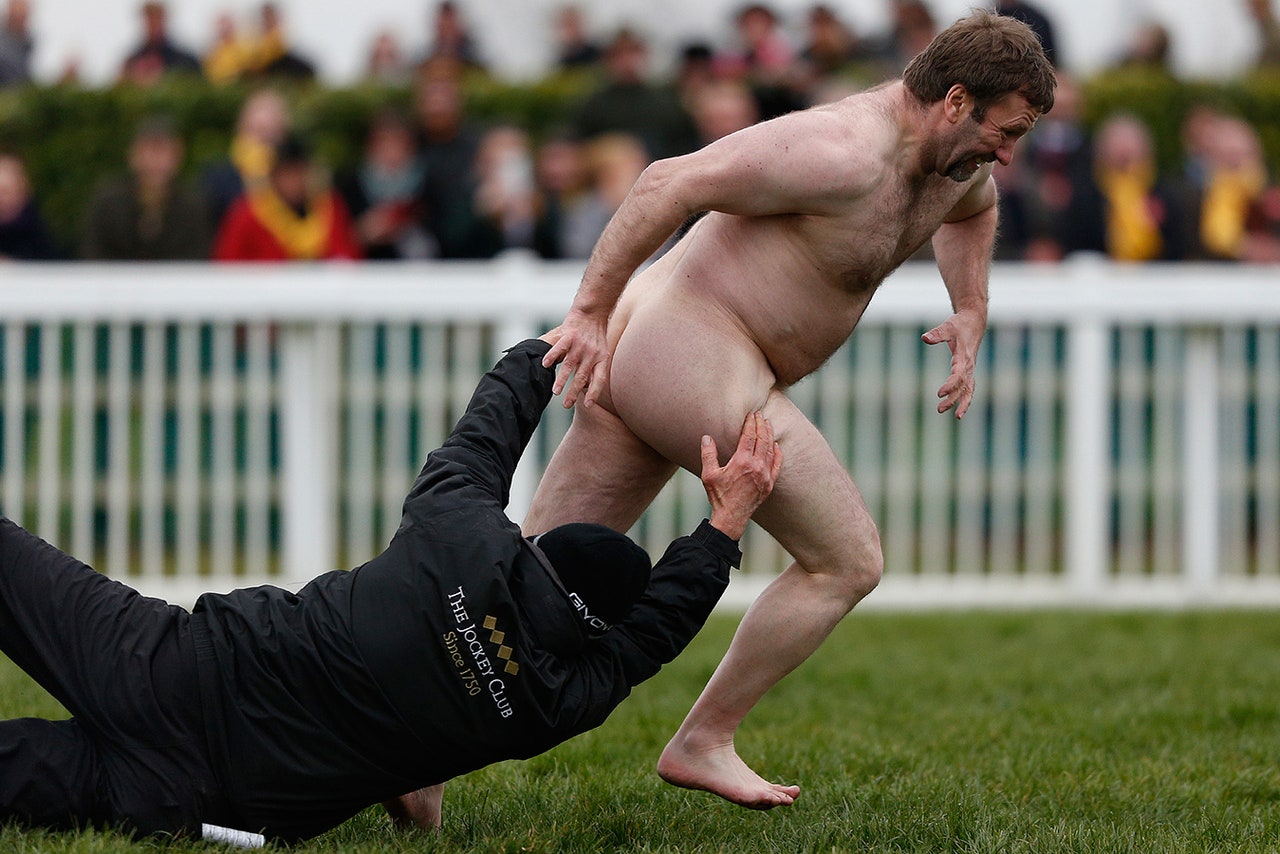 Take a look at that thoroughbred! Clearly he was feeling his oats (or his barley and hops).
As you can see in the video below, the unidentified cheeky gentleman was eventually brought down -- hard. Unfortunately for Cue Card and jockey Paddy Brennan, the Triple Crown (and the lion's share of $1.4M prize pot) remained out of reach. Don Cossack, the bookies' favorite, won the race.
But if you can't witness history, watching a pasty dude get speared by a security guard isn't a bad consolation prize. 
(h/t Metro)
---