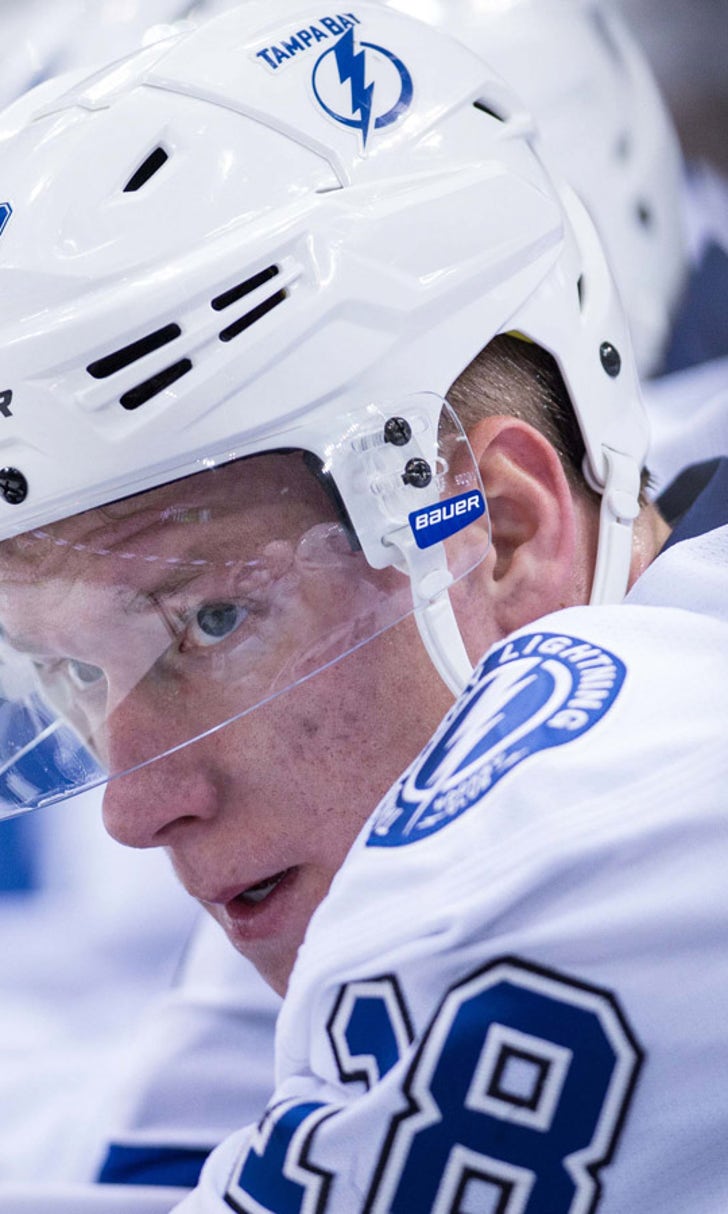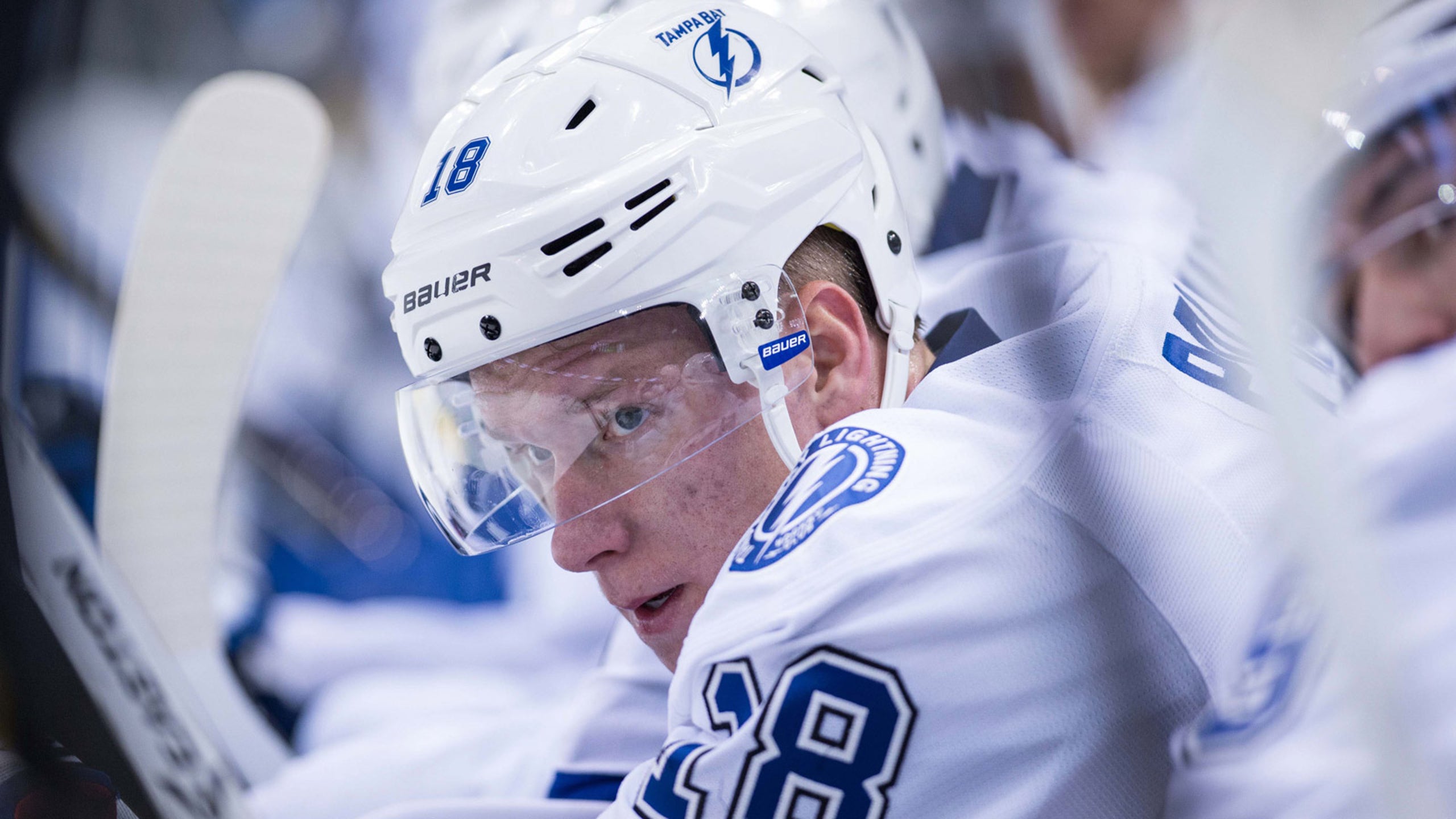 Steady Ondrej Palat gives Tampa Bay Lightning life
BY foxsports • January 16, 2015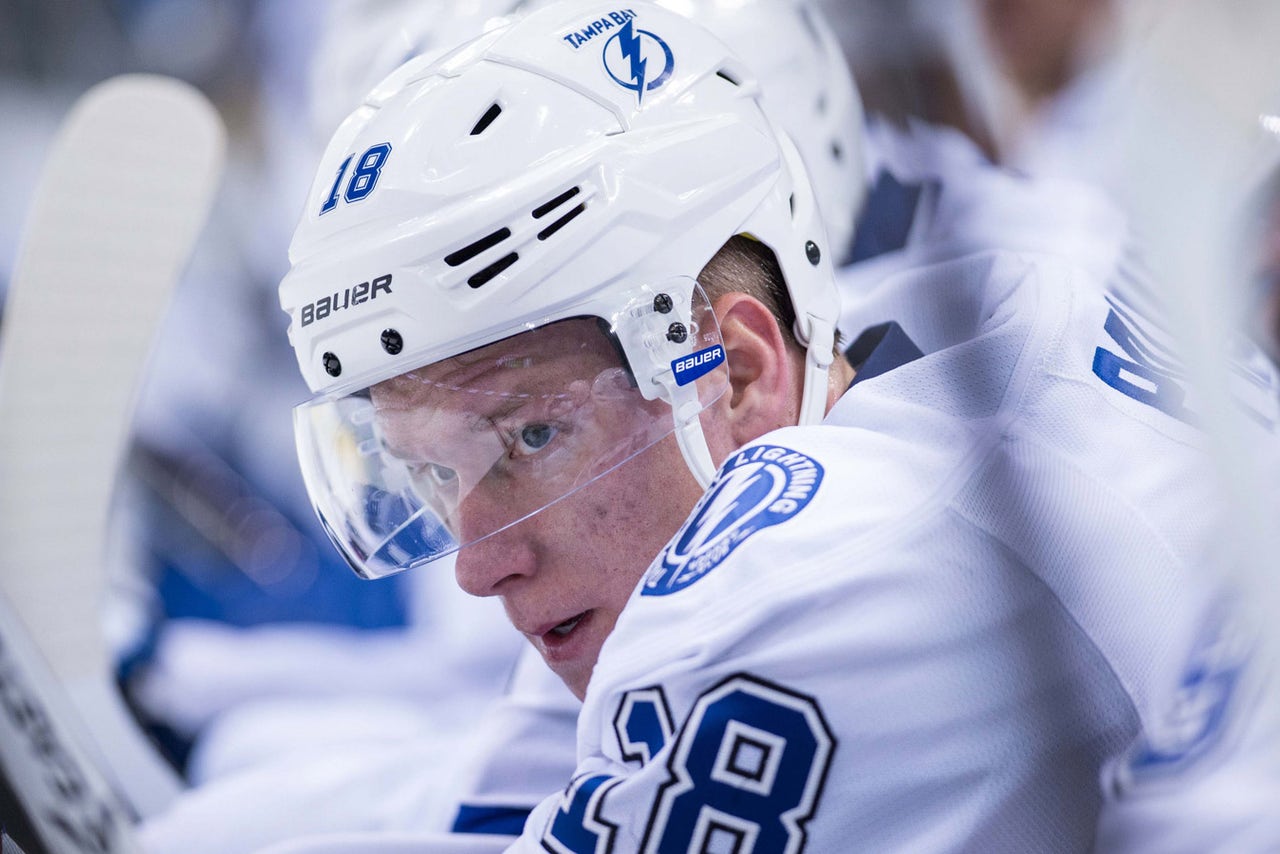 TAMPA, Fla. -- The man in the shadows of the Tampa Bay Lightning's most electric line became the star. His presence is paramount to the success of those who share the ice with him, but usually, Ondrej Palat is the steady rain to the thunder of Tyler Johnson and Nikita Kucherov, two flash-and-dash talents who have gripped fans' imaginations this season.
Thunder shakes us, gives us goose bumps, provides us with a welcome chill.
Still, more appreciation should be given to the ol' constant and reliable, the influence who refreshes and soothes.
''I'm happy so far,'' Palat said of his season, after he scored two third-period goals to lift the Lightning to a 3-2 victory over the lowly Edmonton Oilers on Thursday at Amalie Arena. ''Our team is in the front of the standings. That's what I want. And personally, I'm happy with that.''
That answer is so Palat, and such a response is why he should be valued as Johnson and Kucherov grab praise. He's ''we'' before ''me.'' He's about the ''W'' before ''I.''
Palat was a Calder Trophy finalist last season, but it's easy to lose him in the smoke from all the quick strikes by Johnson and Kucherov this winter. Johnson leads the Lightning with 48 points and 31 assists. Kucherov, with 17 goals, paces Tampa Bay with a strong plus-minus rating of plus-28.
Palat, meanwhile, has continued his grinder's labor in the background, growing in a way that's befitting of his soft-spoken demeanor. He has 11 goals and 25 assists this season, totals that place him near his pace of 23 goals and 36 assists in the previous campaign.
Call it appropriate that coach Jon Cooper labels Palat as the straw that stirs the drink, because without No. 18 serving in that role, Johnson and Kucherov would be less dynamic. Their thunder would be muffled.
''It's no surprise to me to see what he's doing,'' Johnson said of Palat. ''I've been with him for four years now, so I don't know if there's anything he can do that's going to surprise me. He's an unbelievable player, one of the best players I've ever played with. He just makes the game that much more easier. He's getting those results. He's getting those pucks. Everything he does, it's just a smart way of doing it, and he's getting the results, so it's nice to see.''
Palat has tried to add a stronger two-way game to his profile this season, his second full NHL campaign. He has tried to battle in the corners to deliver pucks to Johnson and Kucherov. He has tried to make a little thunder of his own.
''Hopefully,'' Palat said, ''I can make some plays too.''
He did Thursday, and they served as a splash of icy water to the face of his team, lethargic for most of the night against a foe who resides in the NHL's cellar. Tampa Bay entered 0-13-1 when trailing after the second period this season, and until Palat beat Ben Scrivens with a laser of a shot above the goaltender's right shoulder to give the Lightning their first lead and decisive margin of victory, Tampa Bay's two-game losing streak looked as if it would grow to three.
Confidence is key in Palat's development. Confidence makes moments like his third period on Thursday possible. He credits playing with former captain Marty St. Louis last season as the foundation for his rise. The advice from the tested veteran was simple yet effective, and the echoes from those words continue.
"We have to pass the puck," Palat recalls St. Louis telling him. "We don't need to chip the puck. We're good enough to pass the puck and make some plays."
''That's what we're trying to do, make plays and help each other,'' Palat said. ''A lot of talk helps on the ice. So that's what we're trying to do, and we're playing with a lot of speed, and that's what helps us.''
Oh, speed helps. But a steady, savvy presence like Palat turns potential into proud results.
"Marty kind of helped us out by having a little faith in us to be able to make some plays," Johnson said. "From there, we kind of grew. And I think we just kind of keep taking that to the next level. Now, we're trying to build off of that, trying to even do our own little plays."
Thunder draws the largest roar, but without the steady rain, hope would never survive.
You can follow Andrew Astleford on Twitter @aastleford or email him at aastleford@gmail.com.
---