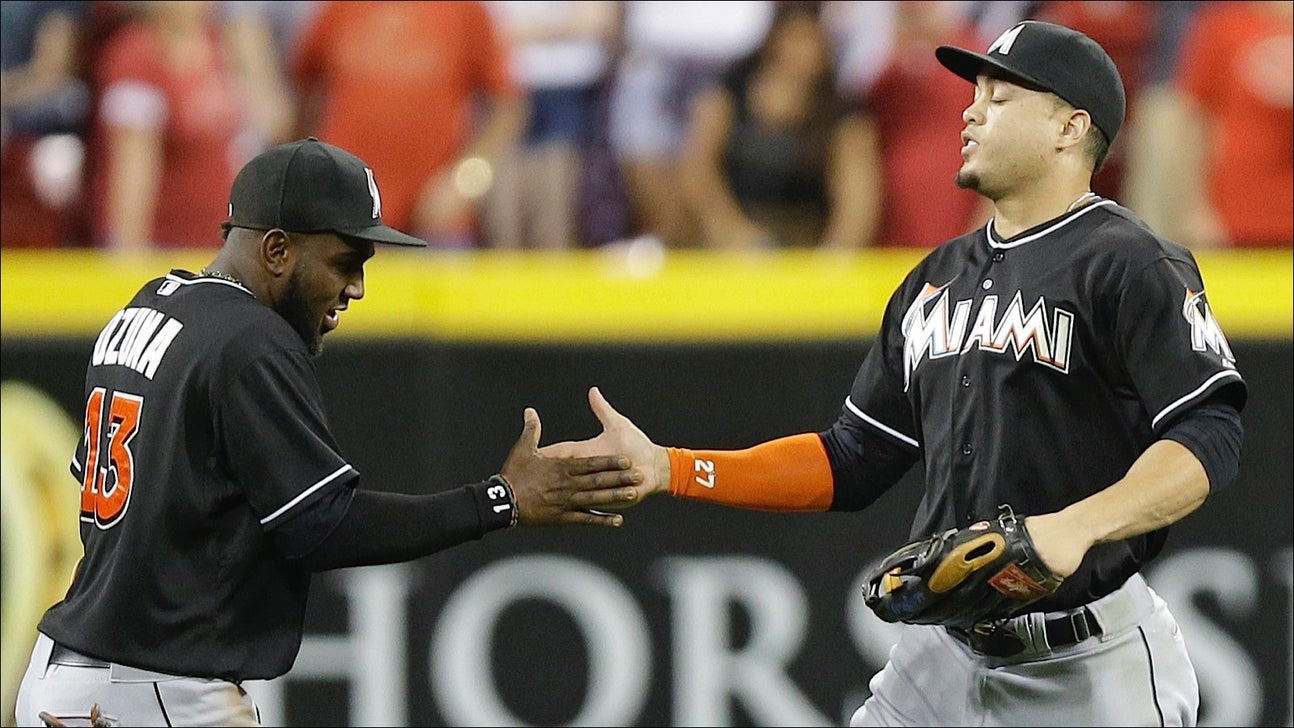 Stanton's Home Run Derby preview tops Leake, Reds
Published
Aug. 8, 2014 11:18 p.m. ET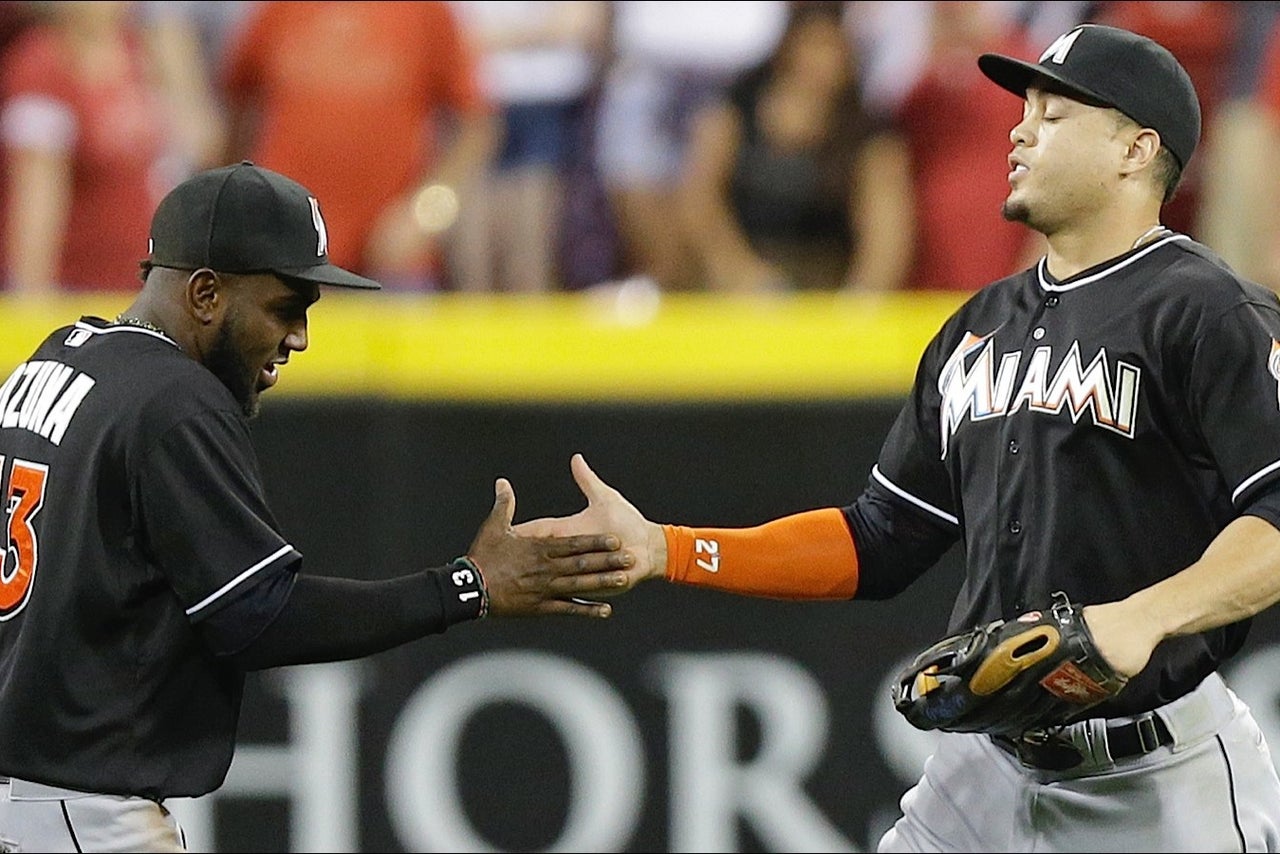 CINCINNATI -- The home run derby at next year's All-Star Game should be just slightly more interesting than this past one in Minneapolis.
Giancarlo Stanton showed off what he can do against live pitching Friday night at Great American Ball Park and it proved the difference as Miami beat the Reds 2-1, ending Cincinnati's modest three-game winning streak. Stanton sent a Mike Leake pitch 437 feet into the upper deck bleachers in left field to give the Marlins a 2-0 lead in the seventh inning.
Leake had allowed just one hit, a single, to Stanton in nine previous matchups and had struck out the National League's leader in home runs and RBI four times before Friday's seventh inning encounter. Leake got Stanton to swing and miss on a sinker to even the count 1-1 but Stanton didn't miss the next pitch, an 80 mph slider that caught too much of the plate.
"It was bad slider," said Leake, who had stranded eight runners and allowed just one run up to that point. "It might sound bad but I'll take solo home runs. I'm more pissed off about the pitch than I am the solo home run."
Leake had given up just one run on three hits in six innings against the Marlins last Sunday in Miami when the Reds broke out of their offensive shell to beat the Marlins 7-3. He continued to be stingy on Friday. He got out of jams with runners in scoring position in each of the first three innings but retired 12 of 13 batters through the first out of the sixth inning.
The Marlins were able to load the bases on a double by Casey McGehee, a walk to Garrett Jones and a hit-by-pitch to Marcell Ozuna. Jarrod Saltalamacchia drove in the game's first run with a sacrifice fly to center field.
Marlins' starter Nathan Eovaldi was also facing the Reds for the second time in less than a week, and for the second straight time he shut down the Reds. He gave up just one run on two hits over seven innings last Saturday in Miami while getting a no decision in the Marlins' 2-1 victory. This time he held them scoreless on five hits while equaling a career high with eight innings pitched.
Eovaldi had a 6.75 ERA in five starts in July, including giving up 18 runs on 21 hits in just 16 1/3 innings over his last three starts in the month, but the Reds have been unable to solve him in these last two matchups.
"Eovaldi was outstanding," said Reds manager Bryan Price. "He didn't give us a lot of opportunities."
The Reds had just one base runner reach second base while Eovaldi was in the game. Todd Frazier matched that leading off the ninth against Miami closer Steve Cishek with a double into the left field corner. Devin Mesoraco duplicated Frazier's location with his own double to score Frazier and give the Reds a shot at tying the game but Mesoraco was left on third base as the game ended with a Zack Cozart strike out. Cisheck got Cozart to chase a tailing slider away.
Leake has been very good at getting Stanton to chase such pitches. The one in the seventh inning just didn't tail away enough, so Stanton now has 28 home runs and 77 RBI. It was his third homer in five games against the Reds this season.
"He's strong and if he puts any wood on it he's going to hit it hard," said Leake. "I'm sure if it was a better located pitch it would have been a different story but it wasn't so he took advantage of it."
Follow on Twitter FSOhio_KGoheen
---