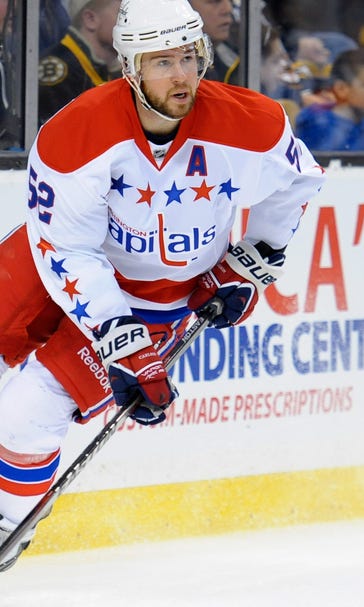 Source: Defenseman Mike Green is Wings' top trade target
July 8, 2014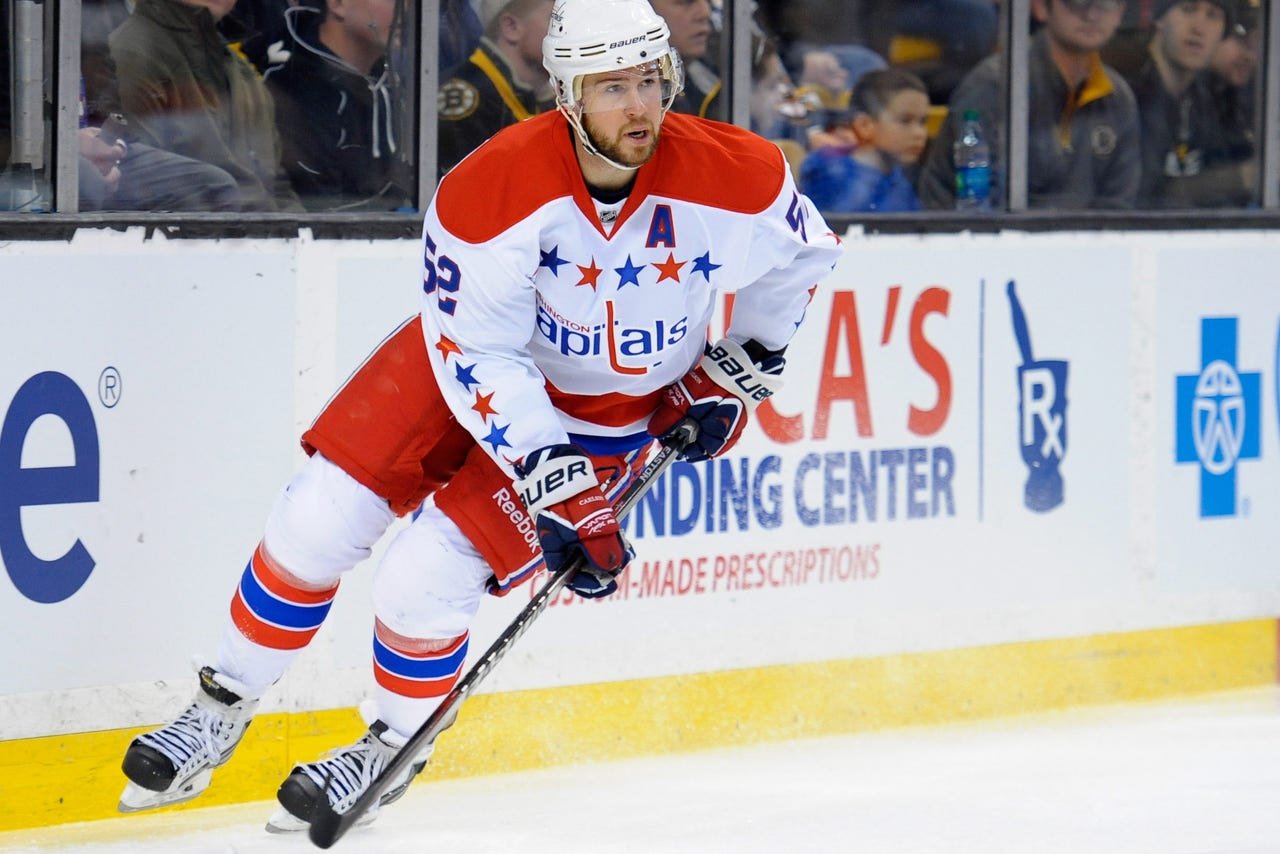 According to a team source, the Detroit Red Wings have determined Washington defenseman Mike Green is their top trade target.
The source says the Wings have reached out to the Capitals regarding Green's availability.
Although Washington has indicated Green is staying put, moving the right-handed defenseman would make sense given the team's cap situation.
CapGeek.com reports the Caps are $1.113 million under their salary cap with 12 forwards, two goalies and eight defensemen under contract.
They need to add forwards, as most teams keep 13 or 14 forwards on their 23-man roster. With eight defensemen already signed, it's apparent that Washington needs to free cap space by moving a defenseman.
Green is in the last year of his contract, which pays him $6.2 million with a cap hit of just over $6 million.
After signing free-agent defensemen Matt Niskanen and Brooks Orpik, Washington now has over $17 million committed to those three players.
By moving Green, the Capitals receive cap relief, keep seven defensemen under contract and defuse what could be a dicey situation in dividing ice time between Green, Niskanen and Orpik.
Green, who turns 29 in October, is exactly what the Red Wings need. He's an outstanding skater, is gifted offensively with a wicked wrist shot, and his ability to quarterback a power play is almost unmatched.
In 70 games last season, the 6-foot-1, 207-pound Green had nine goals, 29 assists, was a minus-16 and logged almost 23 minutes of ice time per game. Three of his nine goals came on the power play.
In 503 career games, Green has notched 103 goals (51 power play goals), 212 assists and is a plus-43.
Green's biggest issue over the last few years is his ability to stay healthy. After establishing himself as an elite offensive weapon and a Norris Trophy candidate, Green suffered a rash of injuries that have limited his playing time since the 2010-11 season.
A tender groin and concussions have been the main culprits.  
Green is healthy now, though, and should be motivated to recapture his past glory since he's in the last year of his deal before hitting the open market.
The source says Detroit's ultimate wish is to add a veteran right-handed defenseman for the short term, because it feels several of its young defensemen will be NHL-ready after another season in Grand Rapids.
The opportunity in Detroit is ideal for both parties, but there's no need for Washington to hurry into a trade. The source indicated that the longer Washington holds onto Green, more teams will express interest and therefore drive up the Caps' asking price.
Green does have a modified trade clause, though, so the number of teams that can afford his contract and he's willing to go to appears to be a short list, according to the team source.
The source says the Wings would like to move quickly for Green, and are hopeful they can work out a trade soon.
Detroit has identified its top trade target, but now comes the hard part of trying to pull the deal off.
---