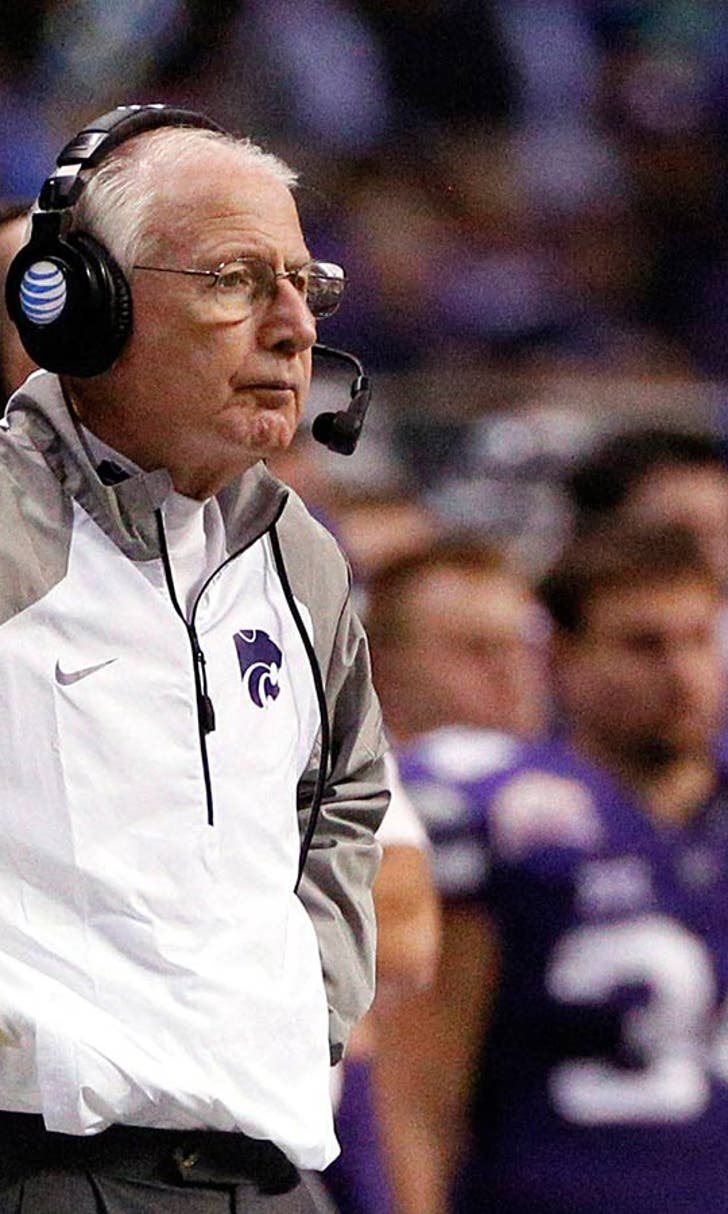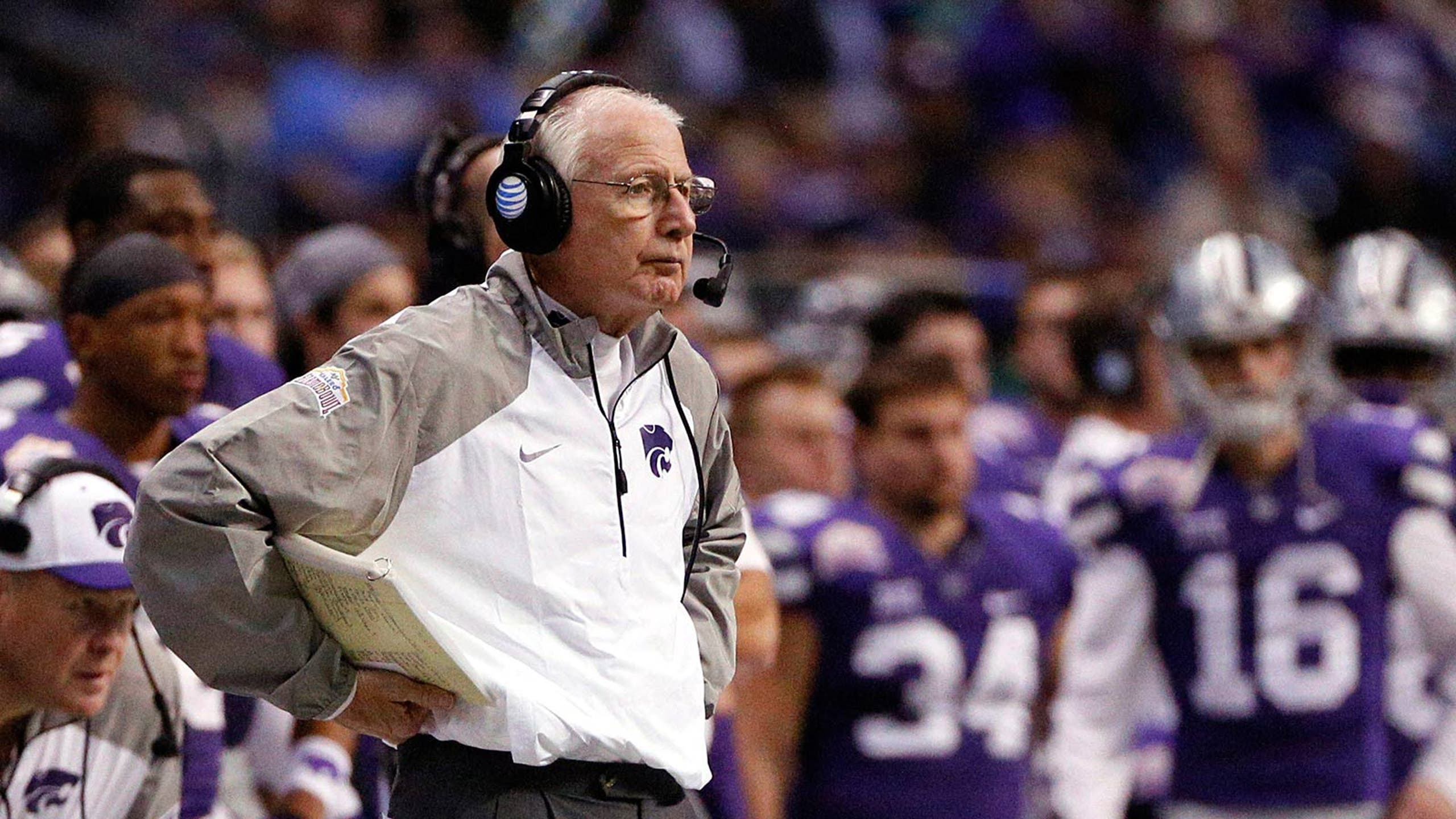 Snyder plans to return to Kansas State in 2015
BY foxsports • January 9, 2015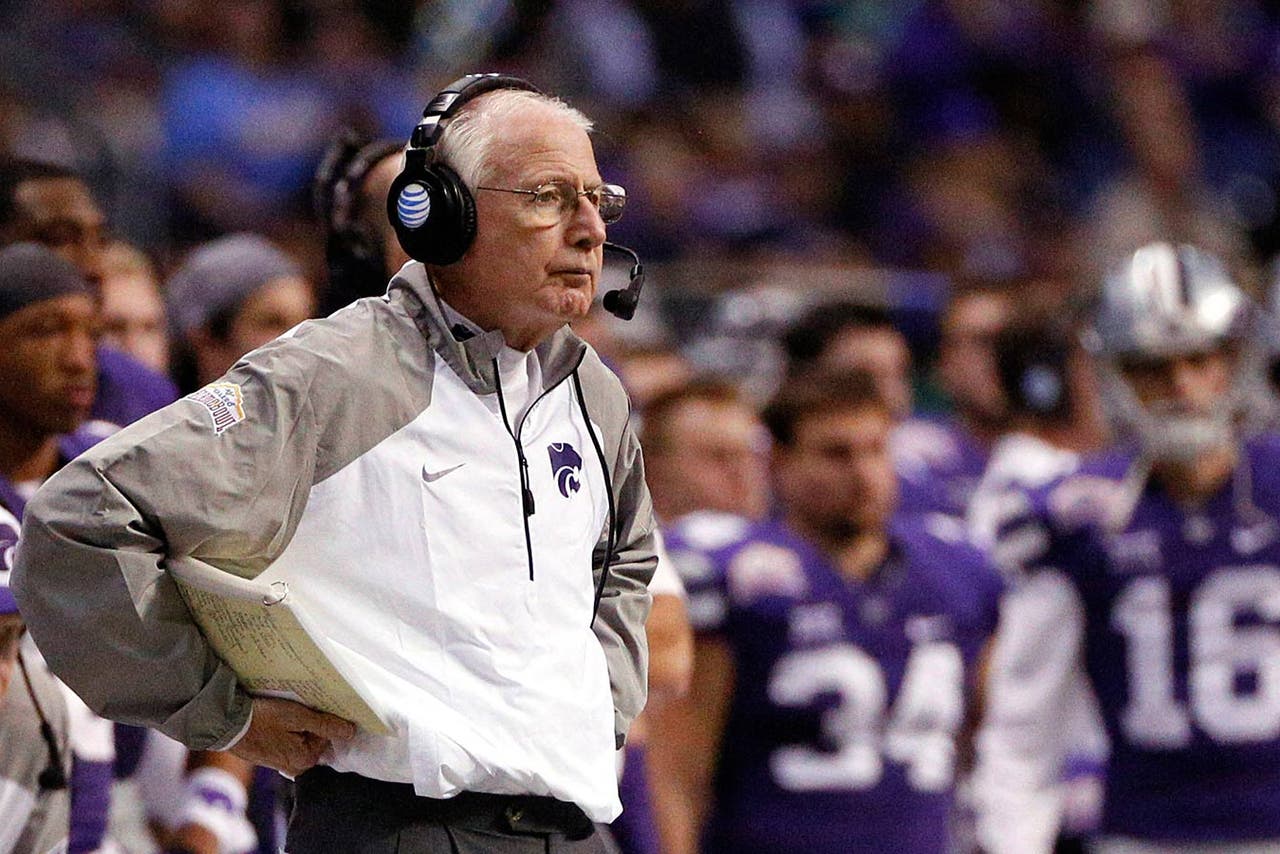 DALLAS -- Bill Snyder isn't done writing his legacy at Kansas State. 
He intends to return to The Little Apple for the 2015 season. 
"When you're 100 years old, things change rapidly, but I have no reason not to return," he said. 
How many chapters of that legacy are left to write? Snyder knows there's at least one, but isn't sure about the years to come. 
"I have no earthly idea right now. Probably not very many, quite obviously, but I'm not sure when it's all going to stop," he said. 
The Wildcats went 9-4 in 2014, finishing the season with a loss to UCLA in the Alamo Bowl. 
Snyder declined comment on a heated postgame conversation and terse handshake with Bruins coach Jim Mora Jr. after the loss. Mora was upset about Kansas State players fighting to get to the ball with UCLA in victory formation on the final play. 
Snyder said during the timeout, he had instructed his defensive linemen to try and bat the ball away just after it was snapped.
Snyder was in Dallas on Friday where he was announced as one of the 2015 inductees to the College Football Hall of Fame. 
MORE FROM FOX SPORTS SOUTHWEST: 
- Highest paid coaches in college football
- Ranking NFL quarterback salaries
- Oldest player on every NBA team
---