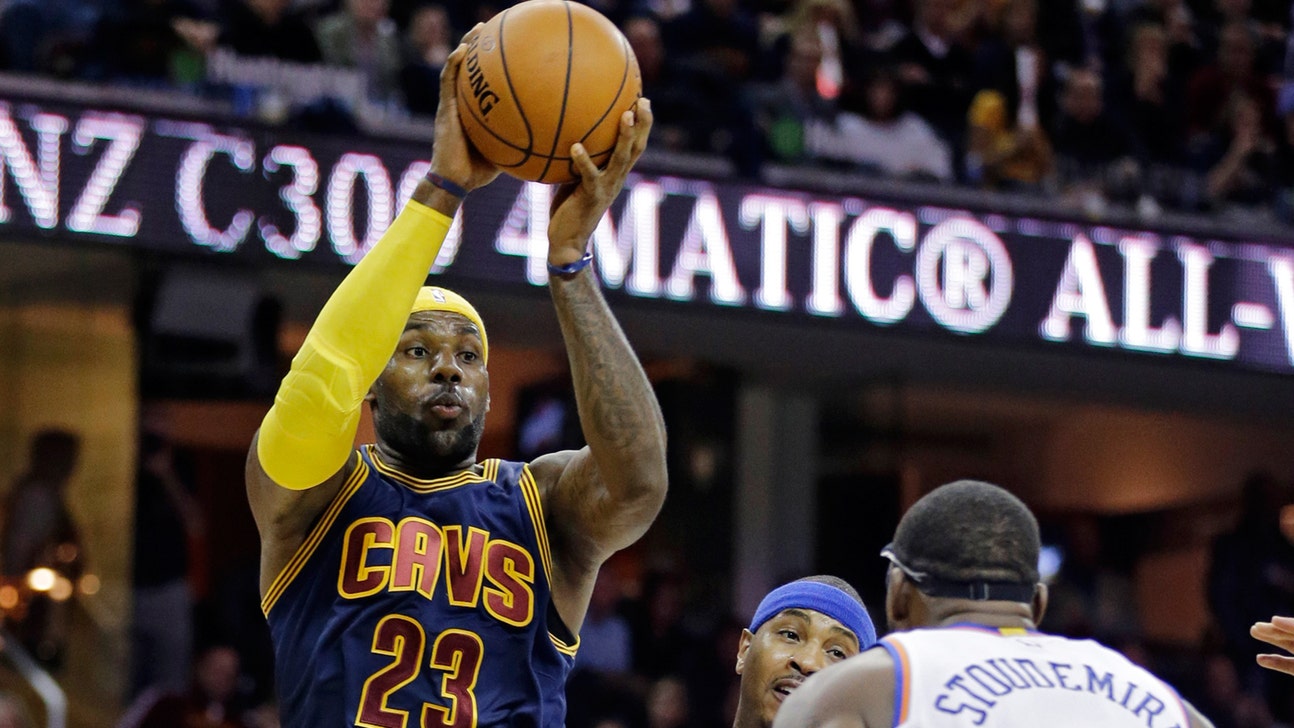 Slow starts with new team nothing new for James
Published
Oct. 31, 2014 10:42 a.m. ET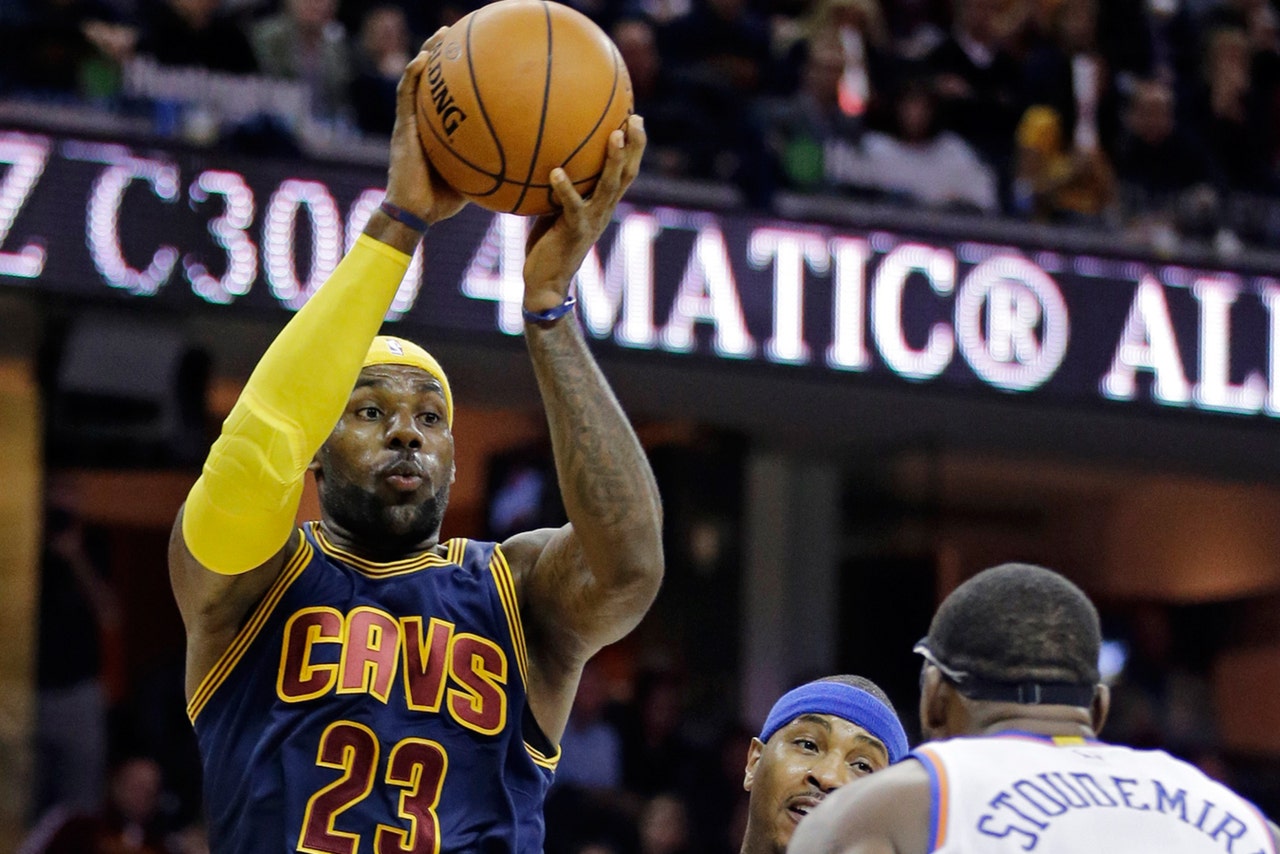 After struggling in his highly anticipated homecoming, LeBron James will face the team that was the best at containing him last season.
With a healthier Derrick Rose and the addition of Pau Gasol, the Chicago Bulls will try to show the visiting Cleveland Cavaliers that they'll be one of their main challengers in the Eastern Conference on Friday night.
James missed eight of his first nine shots Thursday in his first home game in Ohio since leaving for Miami following the 2009-10 season. He finished with 17 points on 5-of-15 shooting and eight turnovers in a 95-90 loss to the New York Knicks - who were soundly beaten by Chicago a night earlier.
The four-time league MVP said nerves didn't play a role.
"I didn't press. I didn't do much," he said. "It was a special night. I'm glad it was great, but I'm also glad it's over."
Cleveland's other ballyhooed new player, Kevin Love, had 19 points and 14 rebounds while Kyrie Irving had a team-best 22 points and seven assists. Irving was the Cavaliers' top scorer in each of his first three seasons.
Slow starts with a new team are nothing new for James. The Heat began 9-8 in 2010-11 before finding their stride en route to a 58-24 finish and their first of four consecutive NBA finals appearances.
The team that could prove one of the main obstacles toward the Cavaliers' superstar making it five in a row resides in Chicago.
The Bulls got their own star player back in Wednesday's opener against the Knicks with Rose making his return from a second knee surgery in three seasons. He had 13 points on 3-of-7 shooting and five assists in the 104-80 rout.
The 2010-11 MVP might not have to carry as much offensive load this season as in past years after Chicago signed Gasol this offseason. The former Los Angeles Lakers All-Star forward had 21 points on 7-of-11 shooting and 11 rebounds in his debut, and fellow forward Taj Gibson scored a team-best 22 points off the bench while making 10 of 12 shots.
"I think it's a lot of pressure off (Rose's) shoulders because we have, I think, a variety of weapons, so he doesn't have that pressure on himself to be able to score and force things," Gasol said.
The Bulls can also rely on their trademark stingy defense under coach Tom Thibodeau. They limited the Knicks to 36.5 percent shooting, and New York shot 53.6 percent against Cleveland.
Thibodeau's club held James to his lowest scoring average against any opponent in 2013-14 (18.3) and his worst shooting percentage at 39.2. The Heat lost two of the three matchups in which he played, and he sat out a Feb. 23 win with a broken nose.
James is 33-22 in his career against the Bulls, including the playoffs, and 12-15 in Chicago. He went 20-12 in the Central Division rivalry in his initial stint in Cleveland and 7-8 at the United Center.
He missed 25 of 40 shots in his two visits last season but averaged 19.0 points.
Love lost six times in his final seven matchups with the Bulls while with Minnesota. In those games, he averaged 17.9 points - tied for his second-lowest average against any opponent in the past five season - on 40.2 percent shooting - his third-worst mark since 2009-10.
The Bulls won 13 of 15 matchups with Cleveland while James was in Miami and six of seven in Chicago.
Rose has only appeared in two of the last 11 meetings, and the Bulls have won the last seven games he's played in the series.
---