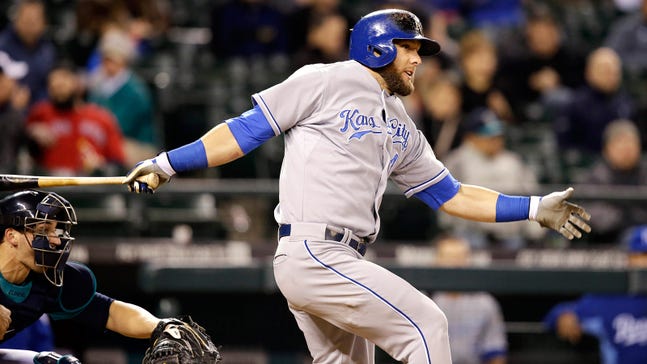 Singled out: Royals pepper the Mariners with 16 singles in 6-1 win
Published
May. 10, 2014 1:45 a.m. ET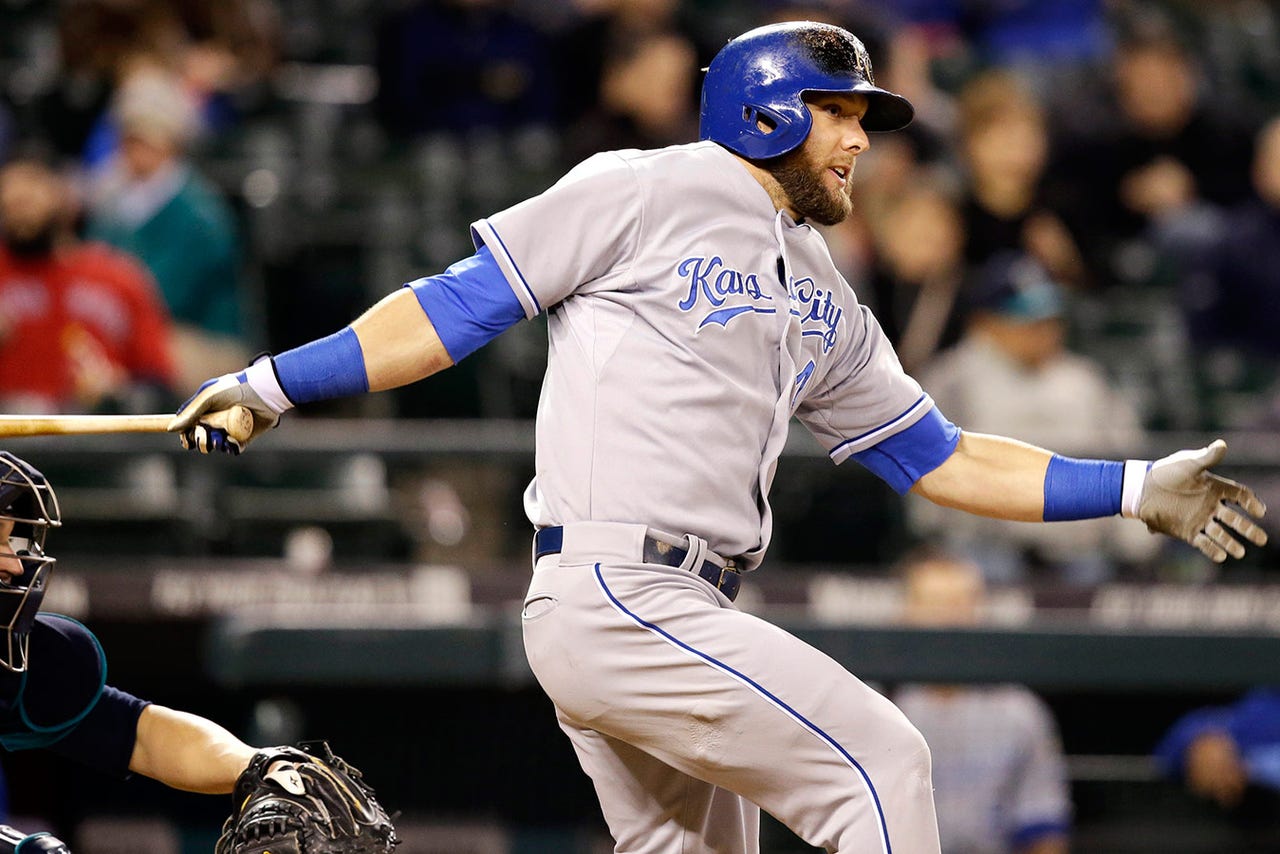 One more win and the Royals will have had a successful road trip when they needed it most.
Granted, the Royals didn't exactly mash the ball. They tied a season-high with 16 hits in a 6-1 win over Seattle on Friday night as they improved to 3-2 on the trip.
And all 16 hits -- incredibly -- were singles. But that is who the Royals are right now.
They are a singles-hitting team.
"Hopefully, we will start hitting for power pretty soon," Alex Gordon told FOX Sports Kansas City's Joel Goldberg after the game. "But singles are good."
It was all good enough for Royals starter Jason Vargas, who cruised through seven innings, allowing just three hits while walking none and striking out seven.
3 UP
-- Johnny G. Look, we know there's a certain portion of the fan base who thinks Johnny Giavotella is the Royals' version of Robinson Cano. It gets a little tiring. But hey, in his first game up from the minors as the Royals protect an injured Omar Infante, Johnny G played well. He was sound defensively and also singled and had an RBI.
Watch the Royals Live pregame and postgame shows before and after every Kansas City Royals game on FOX Sports Kansas City.
-- The Hoz. Eric Hosmer continued his torrid road trip by singling in the first, which led to a run, and then delivering a sacrifice fly in the third that scored another run. He also smashed another single and is 12 for 22 with eight RBI on the trip.
-- Moose bad/good. We can all notice that third baseman Mike Moustakas is a mess offensively again. But he did make three excellent plays in the first two innings, and as Dayton Moore often says, until the Royals can improve on the total package at third, Moose won't be sent back to the minors. Of course, if Moose is still struggling in June, the Royals might change their minds.
3 DOWN
-- Why do we have rules? The Mariners caught a big break in the first when they got to challenge a play that they shouldn't have been allowed to. With runners on first and third, Billy Butler grounded to third, where former Royal Willie Bloomquist threw wildly to second, allowing a run to score. It also appeared everyone was safe on the play. But the Mariners challenged and after review the ruling was that second baseman Robinson Cano had his foot on the base long enough to record a forceout. The run counted, but the Royals were deprived of a runner.
But the rule states that you have only 30 seconds to submit a challenge to the umpire and, according to FSKC, it took the Mariners 34 seconds to challenge. Plus, the rule states that if the next batter is in the box and the pitcher is on the rubber, a play can no longer be challenged. The Royals met that criteria, having a batter in the box and the opposing pitcher on the rubber -- yet the review was allowed. Would have been nice if Ned Yost had challenged the challenge.
-- A double-play machine: For a team that struggles to get base runners and is 13th in the league in OBP, it is really a bad idea to also ground into double plays. But with three more DPs on Friday, the Royals moved up to fourth in the league in the category. And those DPs killed big rallies in the first, second and fourth innings.
-- This is why ... If you wonder why it is so hard for the Royals to win, it is because they are a station-to-station offense that also, as mentioned, grounds into a ton of double plays. When you don't hit home runs and you rely on numerous singles to win, double plays kill you. And the Royals had 16 hits Friday -- all singles. That is who the Royals are.  
You can follow Jeffrey Flanagan on Twitter at @jflanagankc or email him at jeffreyflanagan6@gmail.com.
---