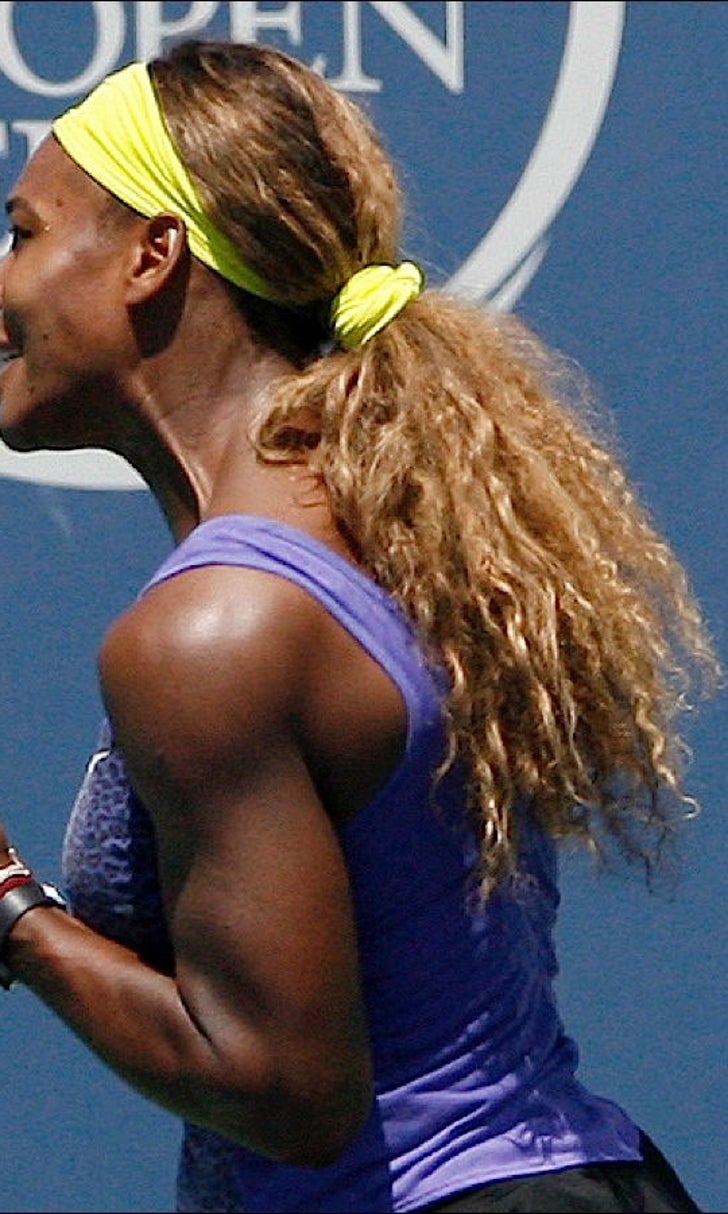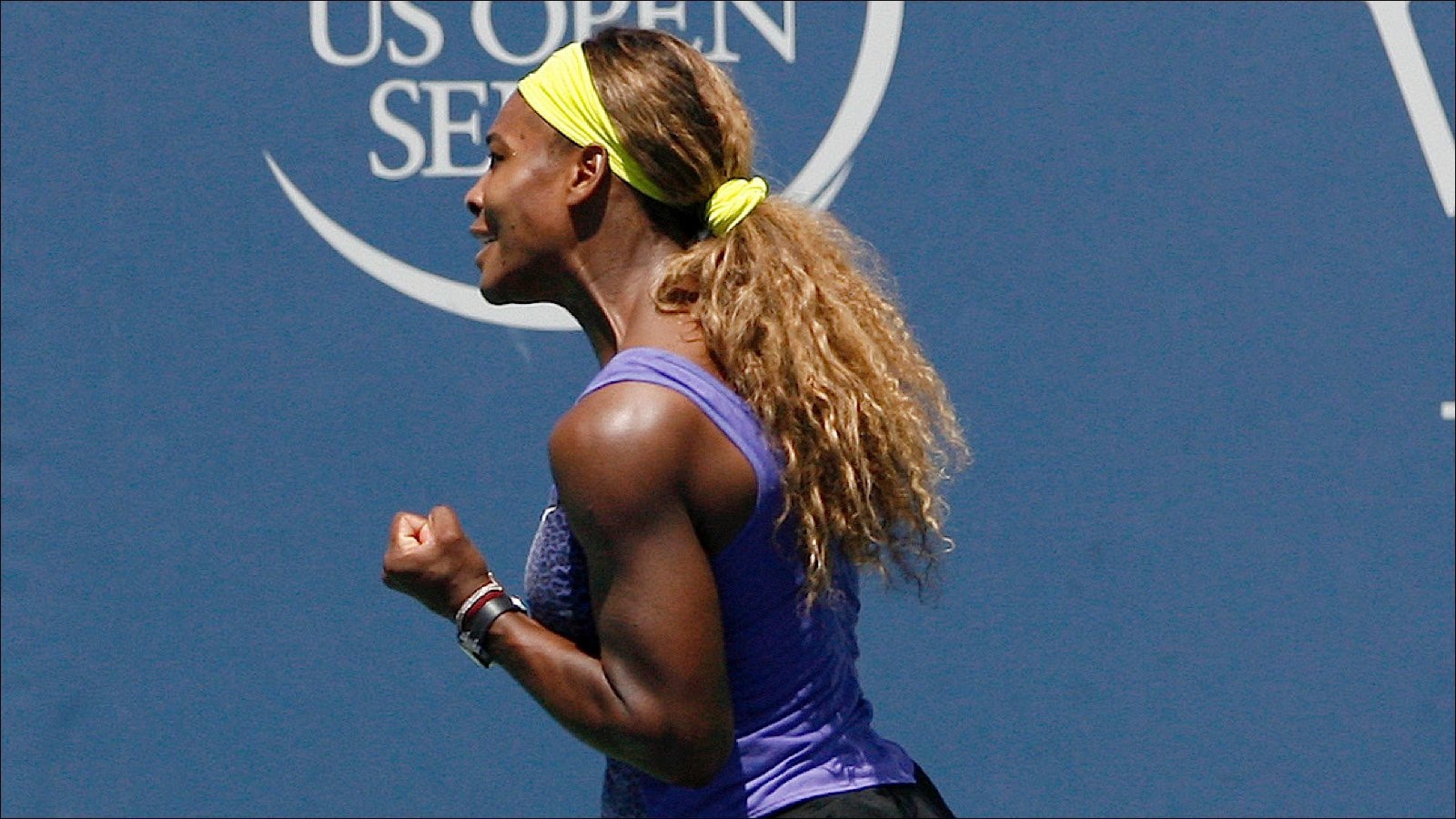 Serena giving fans in Mason something to cheer about
BY foxsports • August 15, 2014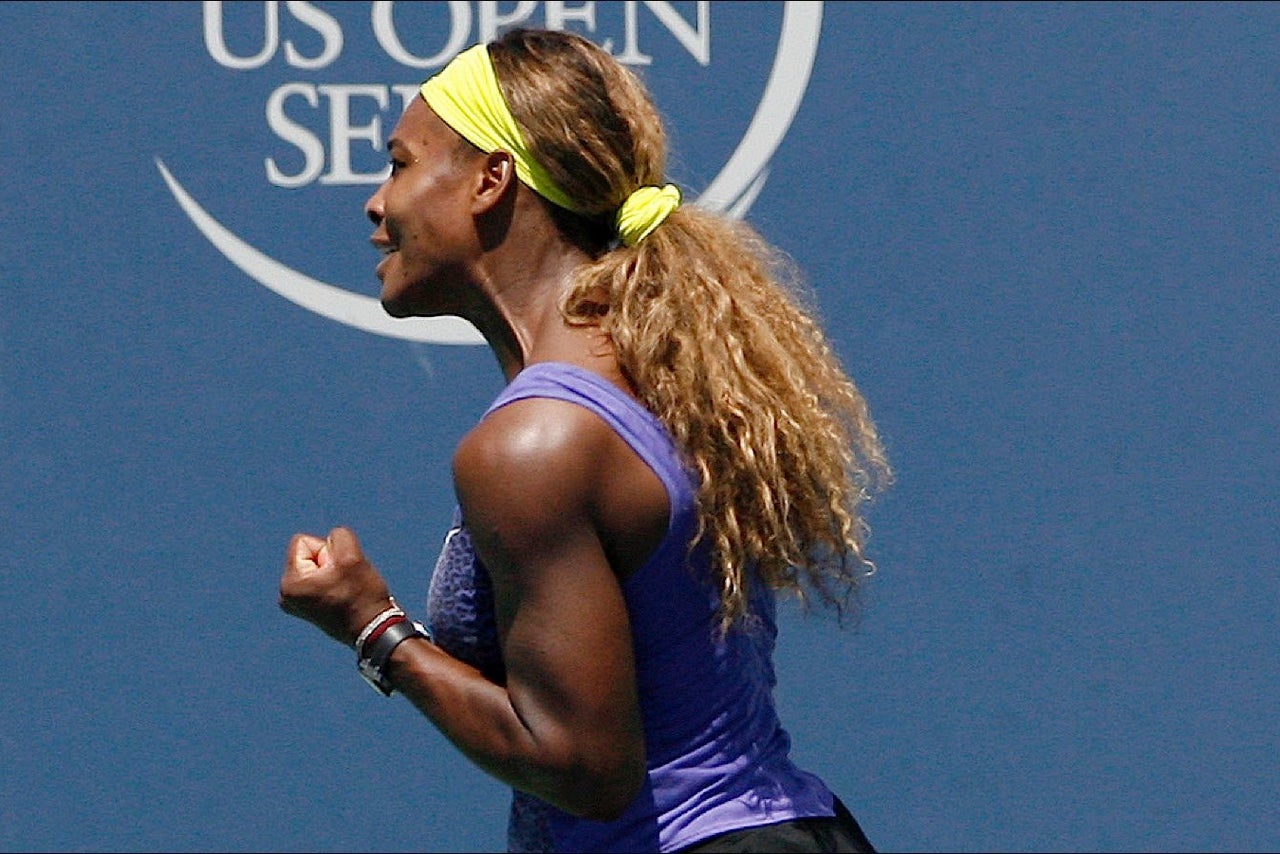 MASON, Ohio -- Serena Williams may have found a new traveling team member in the stands Friday afternoon. She could add the man as an in-match motivational coach. Tennis players aren't supposed to get coaching from the stands during matches but I'm sure there's some under-the-table way to get the guy on the payroll.
Williams really didn't need much help as she dominated eighth-seeded Jelena Jankovic 6-1, 6-3 in the quarterfinals of the Western & Southern Open but she was thankful nonetheless for the support she was getting. She gave her support group a shout out during the on-court, post-match interview. They might have had to work harder than she did.
"Those guys were so amazing back there, this one guy in particular just kept grinding and telling me what a great job I was doing. He was so positive, I was like 'I love this'," said Williams. "I told him he should come (to the rest of the tournament). Maybe I should start traveling with this guy. He was awesome."
The Western & Southern Open is one of the top nine tournaments in the world of tennis. Outside of the four grand slam tournaments -- Australia, the French Open, Wimbledon and the U.S. Open -- there are just four other tournaments globally that host the top men and women at the same time.
This is the final big tune-up for players before the U.S. Open starts in 10 days. Serena looks in prime shape as she gets ready to run at a three-peat in New York and a sixth U.S. Open singles title overall. She's never won in Cincinnati, an odd absence on her resume. She lost in the final last year to Victoria Azarenka in three sets but came back to beat Azarenka in New York.
On Friday, Williams broke Jankovic in the first game and then four more times in a match that lasted less than 59 minutes. She closed out the match with consecutive aces. Her last two service games she won at love. Jankovic won just three points off of Serena's serve in the first set.
The second set was better; Jankovic actually took Williams to deuce on the first game of the set and then broke her in the third game to take a 2-1 lead.
That's when the door closed. Slammed shut. Williams won four games in a row to regain command.
Individual sports like tennis and golf are tough to drop in and find a rooting interest. We're used to our team sports. They give us chance to cheer (occasionally) and gripe (constantly). Team sports give us a vested interested, or at least the feel that we're invested.
We watch individual sports for the brilliance of the athlete.
We watch for the likes of Serena Williams.
If she wasn't at the top of her game Friday it was because she didn't have to be. Jankovic is a grand slam champion and a former champion here. She has beaten Williams before, although it has been four years since her last win against Serena. Jankovic was not that player on Friday.
"Oh, my gawd. Obviously it was a bad day at the office," said Jankovic. "She basically didn't have to do a lot. Your opponent plays as well as you let them play. I really let her play her game and what she does best. I just didn't do anything to disturb that, to kind of get into the match and do something."
The tennis tour is a grind. We talk about the marathon of a 162-game baseball season but tennis doesn't really have an offseason. Beyond the grand slams there are the Masters tournaments like the Western & Southern. Beyond the Masters there are lower level tournaments, satellite tournaments in all manner of outposts.
It's hard to be always be at the top of your game but Williams does it better than anyone else. She will play Caroline Wozniacki in Saturday's semifinal round. Wozniacki, seeded 12th, has beaten No. 6 Angelique Kerber and No. 4 Agnieszka Radwanska in the last two days to reach this match with Williams. A possible championship match against No. 2 Simona Halep, No. 5 Maria Sharapova or No. 9 Ana Ivanovic looms on Sunday if Williams can beat Wozniacki.
Tennis is a youngster's game. Williams is now 32 but she still sets the pace for everyone in the game.
She still gives fans reason to cheer her on.
---
---