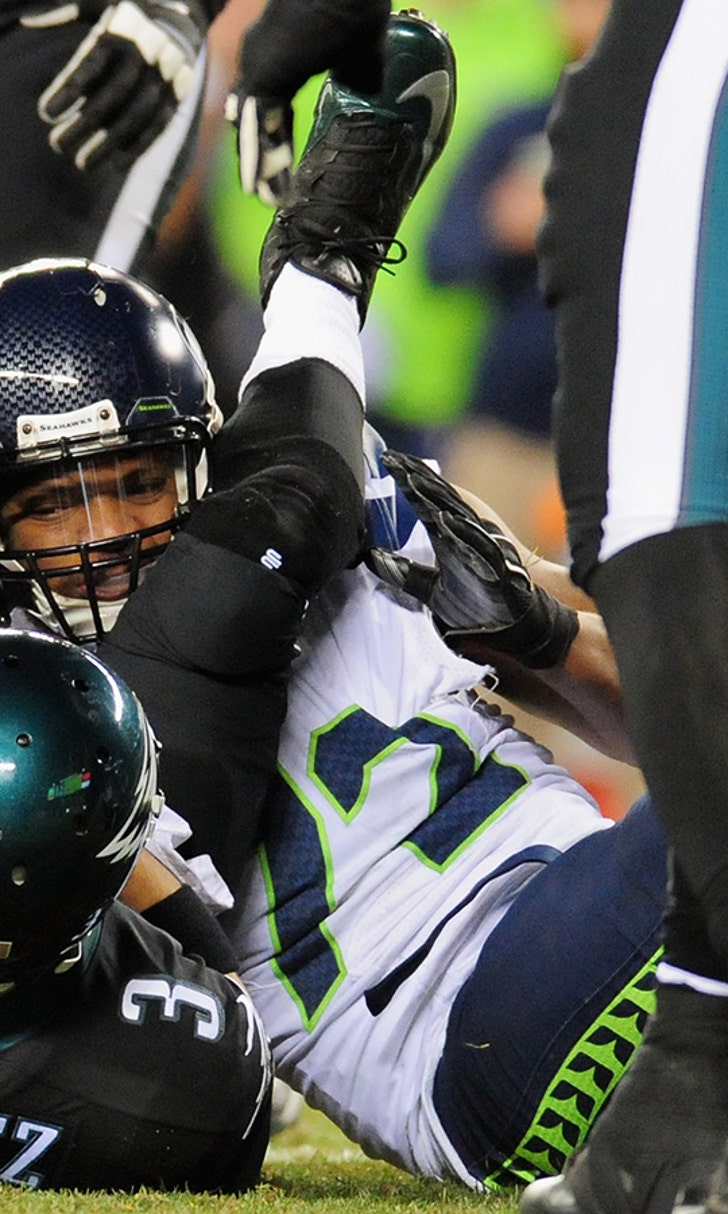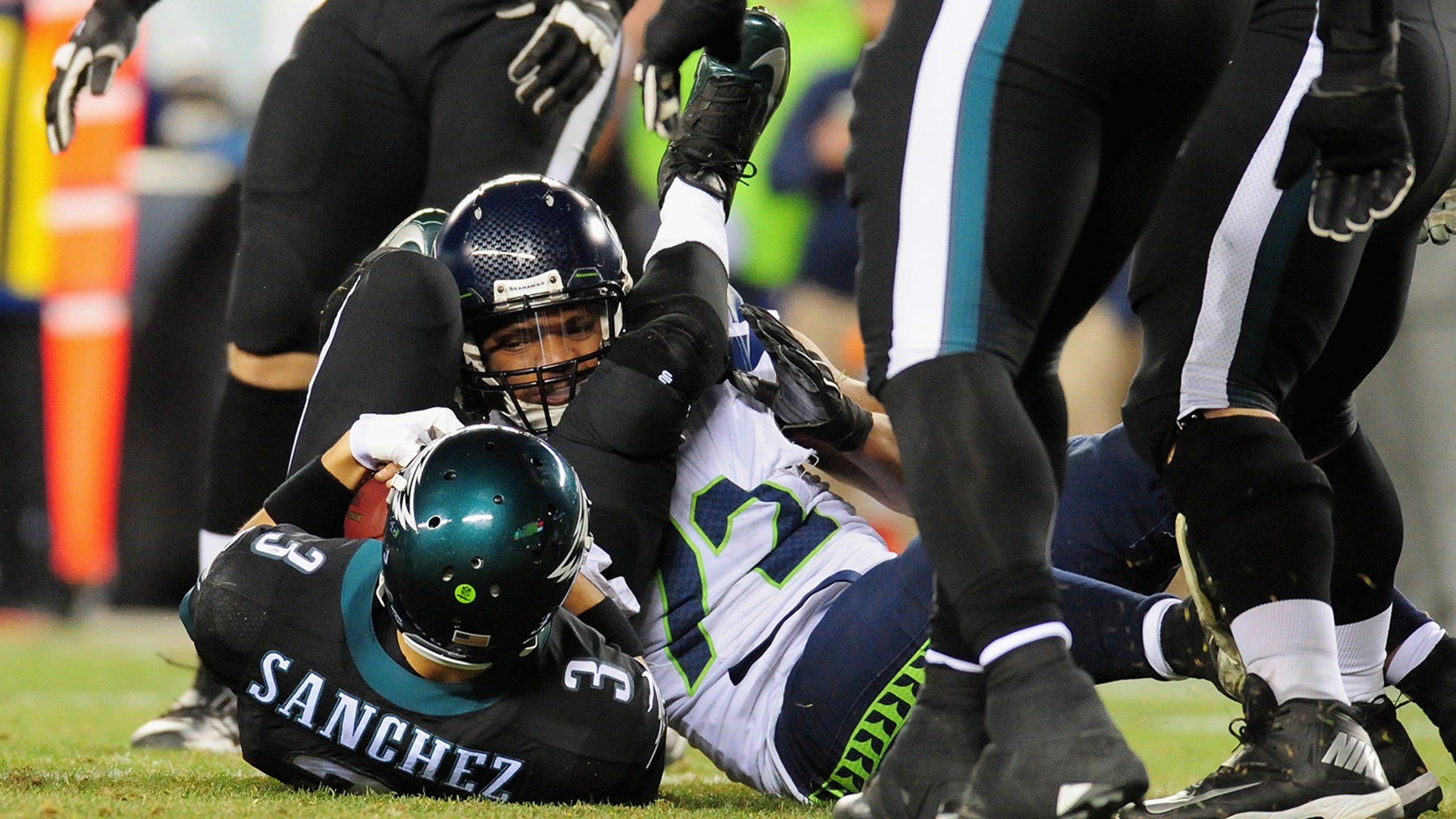 Seahawks DE says Mark Sanchez was trying to impersonate a good quarterback
BY Jimmy Traina • December 8, 2014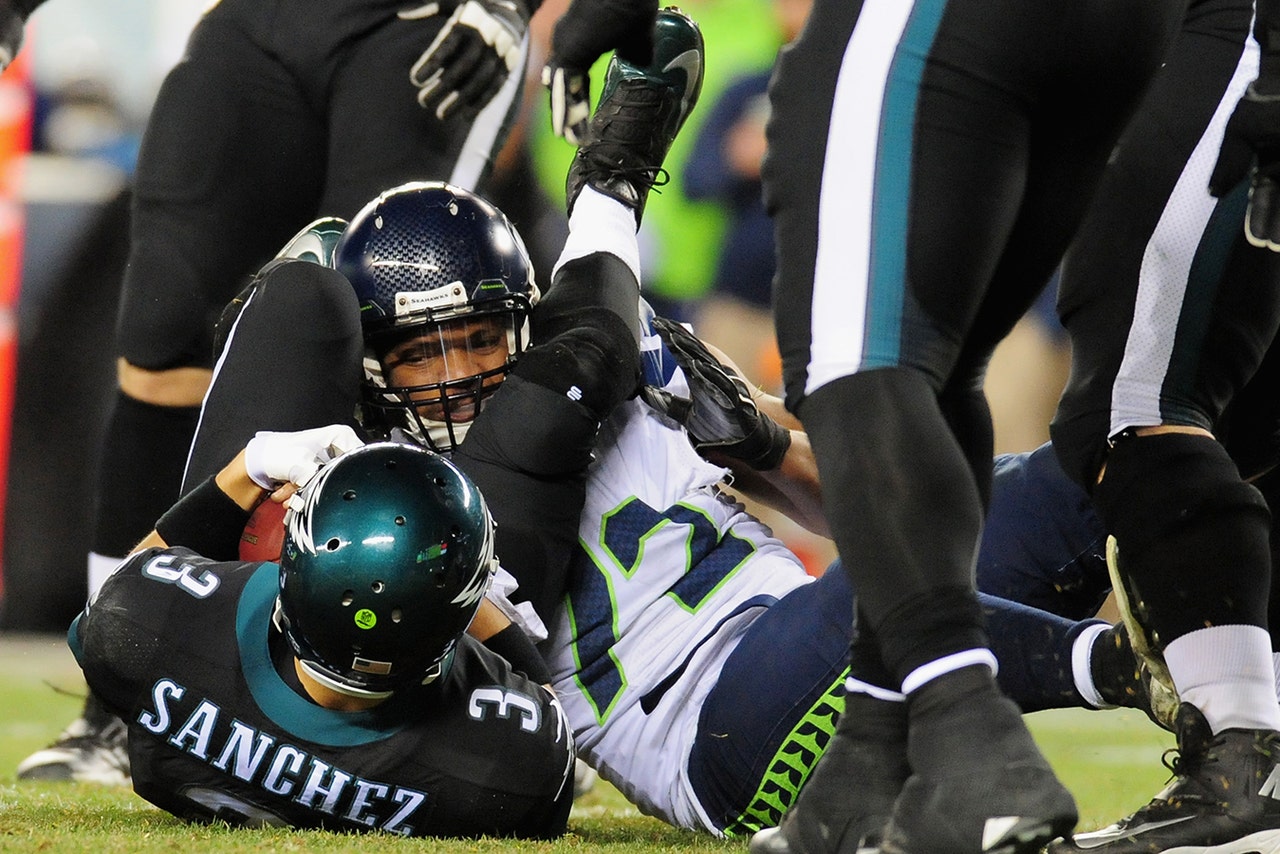 The Seahawks defense wasn't kind to Mark Sanchez during and after their game against the Eagles on Sunday.
The quarterback, who was playing in his sixth game after taking over for injured starter Nick Foles, was just 10 of 20 for 96 yards. He also threw a pick and was sacked three times.
Seattle defensive end Michael Bennett who had one of those sacks, unleashed a personal foul against the signal-caller following his team's 24-14 win, saying, "Tell the Philadelphia police to put an APB out. Sanchez is trying to impersonate a good quarterback," according to USA Today Sports.
Ouch.
For more of the day's best videos, stories, tweets and more, like the Buzzer on Facebook.
---