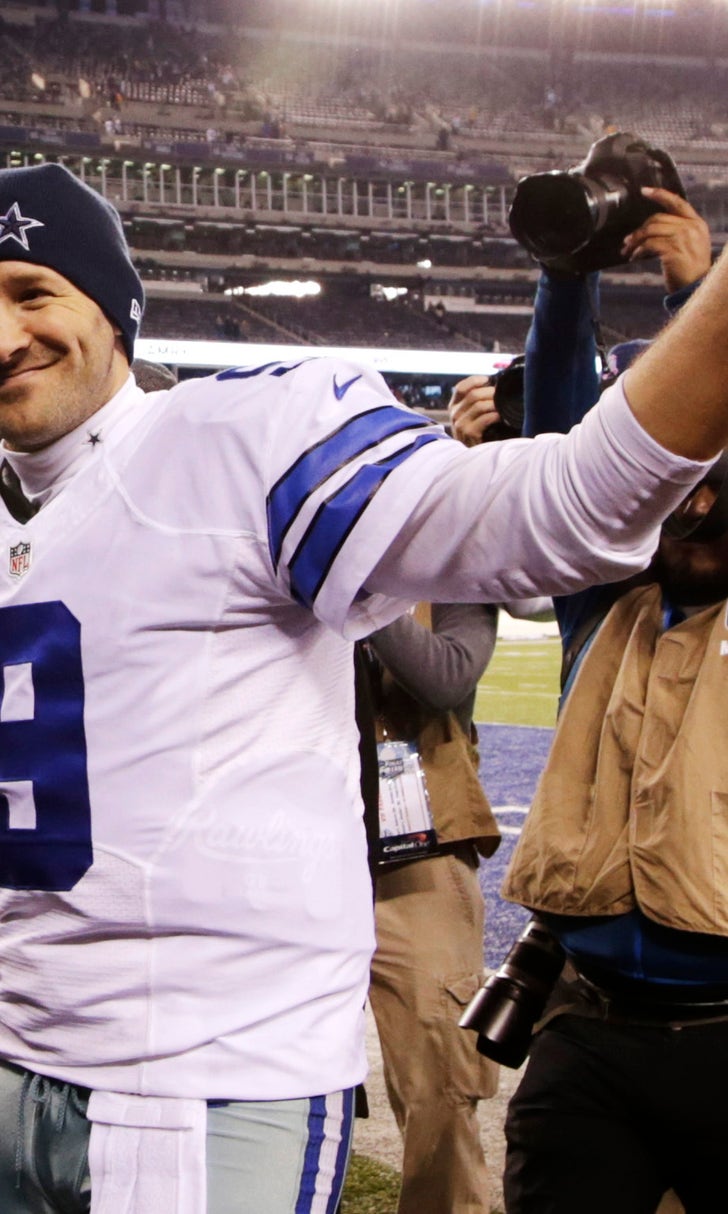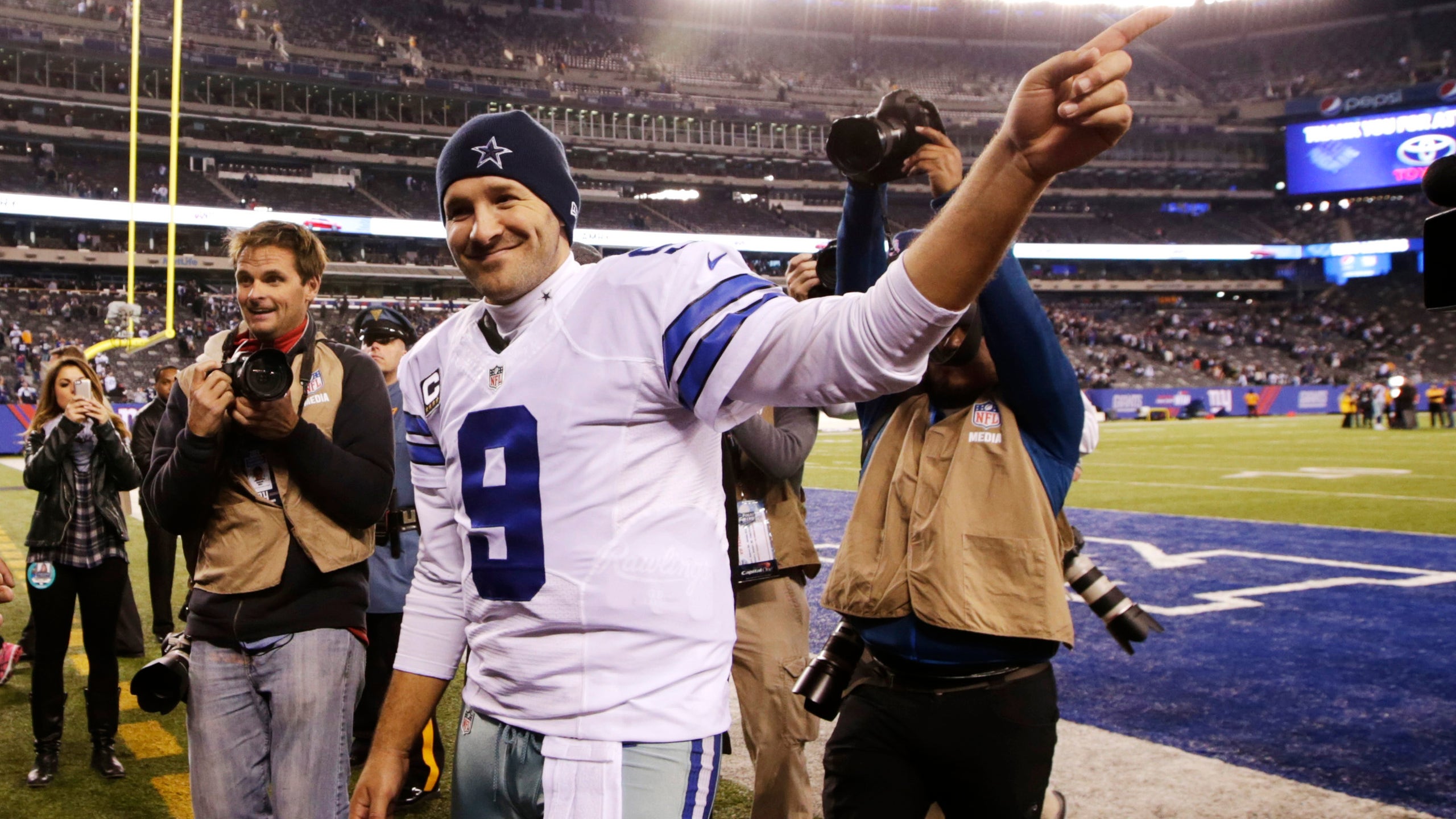 Romo confident his back will be fine after short week
BY foxsports • November 25, 2014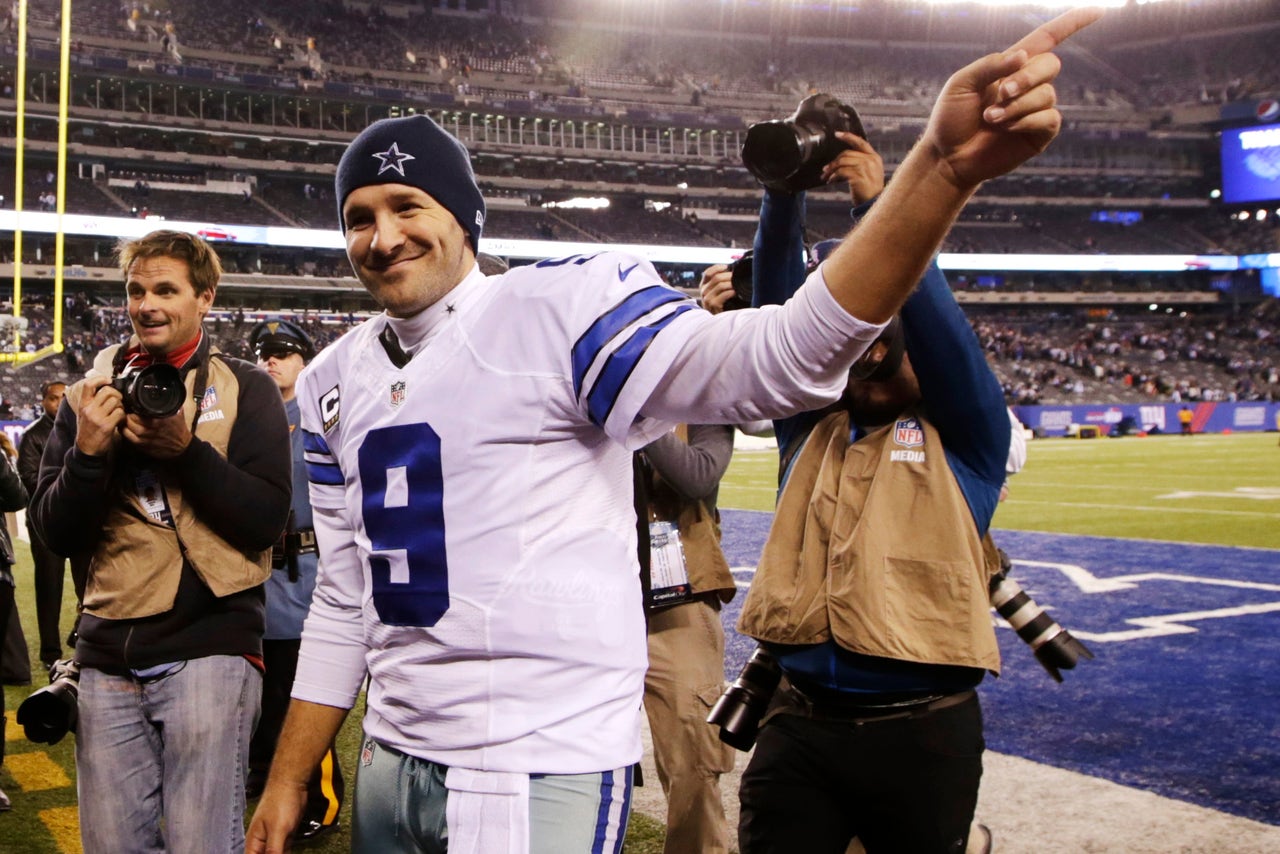 Tony Romo's surgically repaired back will get its toughest test of the season when the Cowboys play on Thanksgiving, just four days after playing a Sunday night game in New York.
On Tuesday, Romo indicated that the period after playing two games in five days will be the hardest part.
"I've been practicing every Thursday," Romo said. "In some ways, it will feel as though I'm getting ready for that practice. At the same time, it will be a game. I'll be fine. I'll be good to go Thursday. I think more than anything you always look at the two games back-to-back, you've got to be able to adjust after that. We'll deal with next week, next week."
The Cowboys have another Thursday night game the following week at Chicago, so Romo won't get the benefit of the post-Thanksgiving "mini-bye week" the Cowboys typically enjoy.
Romo has taken Wednesday practices off this season to give back a rest, but probably won't have that luxury this week. Romo sat out Monday's practice, which came roughly 12 hours after the team arrived from New York, but did participate in Tuesday's practice.
FOX SPORTS DAILY
COWBOYS EDITION
Cowboys News To Your Inbox!
*By clicking "SUBSCRIBE", you have read and agreed to the Fox Sports Privacy Policy and Terms of Use.
"I think I'll be fine," Romo said. "The game will be Thursday, so you're going to do everything you can to get yourself feeling at your best around 3:30 on Thursday. That's my job and I'm going to wear out the mental side of it to get ready and to have the Eagles down cold by the time we get there."
The Cowboys worked on some wrinkles for the Eagles during their bye week, the week before playing the Giants. Still, it will be a cram course, especially for a quarterback, to learn the gameplan for the Eagles' tendencies.
"The mental challenge is there, but I've played in enough Thanksgiving games to understand what is going to give you some advantages to the short week to give you a leg up," Romo said. "You have to really grind it out. You'll be a little bit exhausted from the mental side of it, but that's a good thing in this sort of week."
Follow Keith Whitmire on Twitter: @Keith_Whitmire
MORE FROM FOX SPORTS SOUTHWEST: 
- Ranking NFL quarterback salaries
- Wake up! Athletes caught sleeping
- Best college football traditions
- Oldest player on every NBA team
---
---