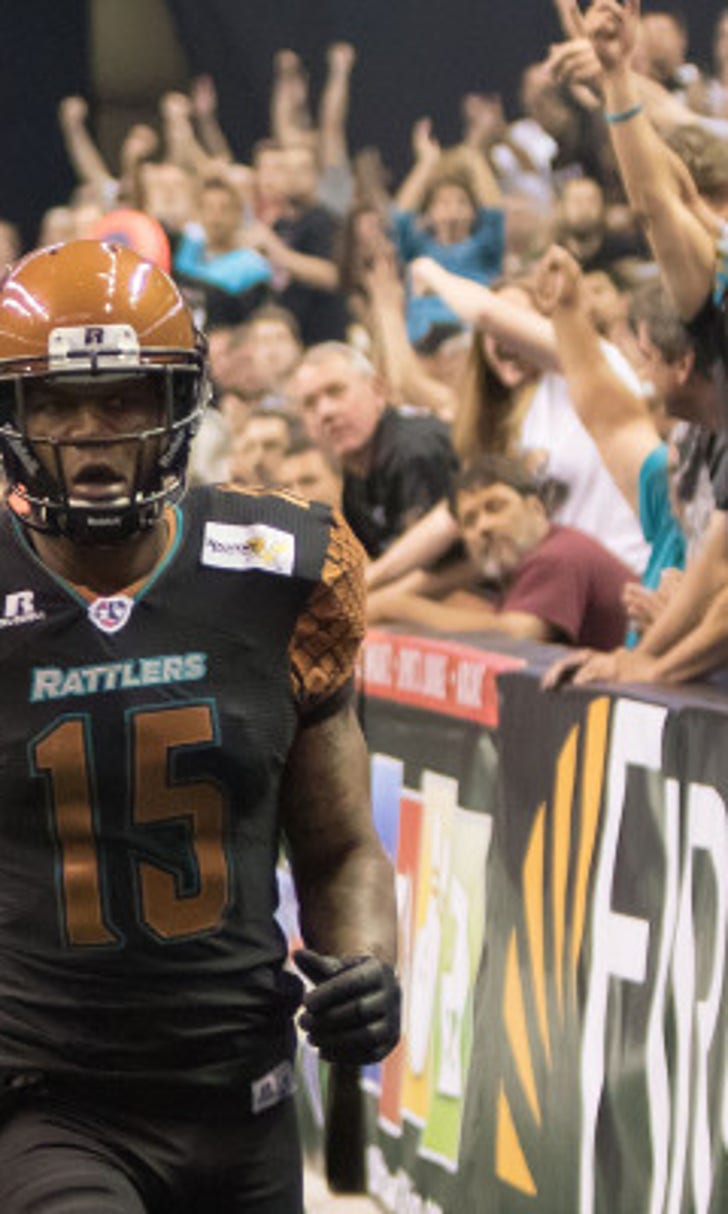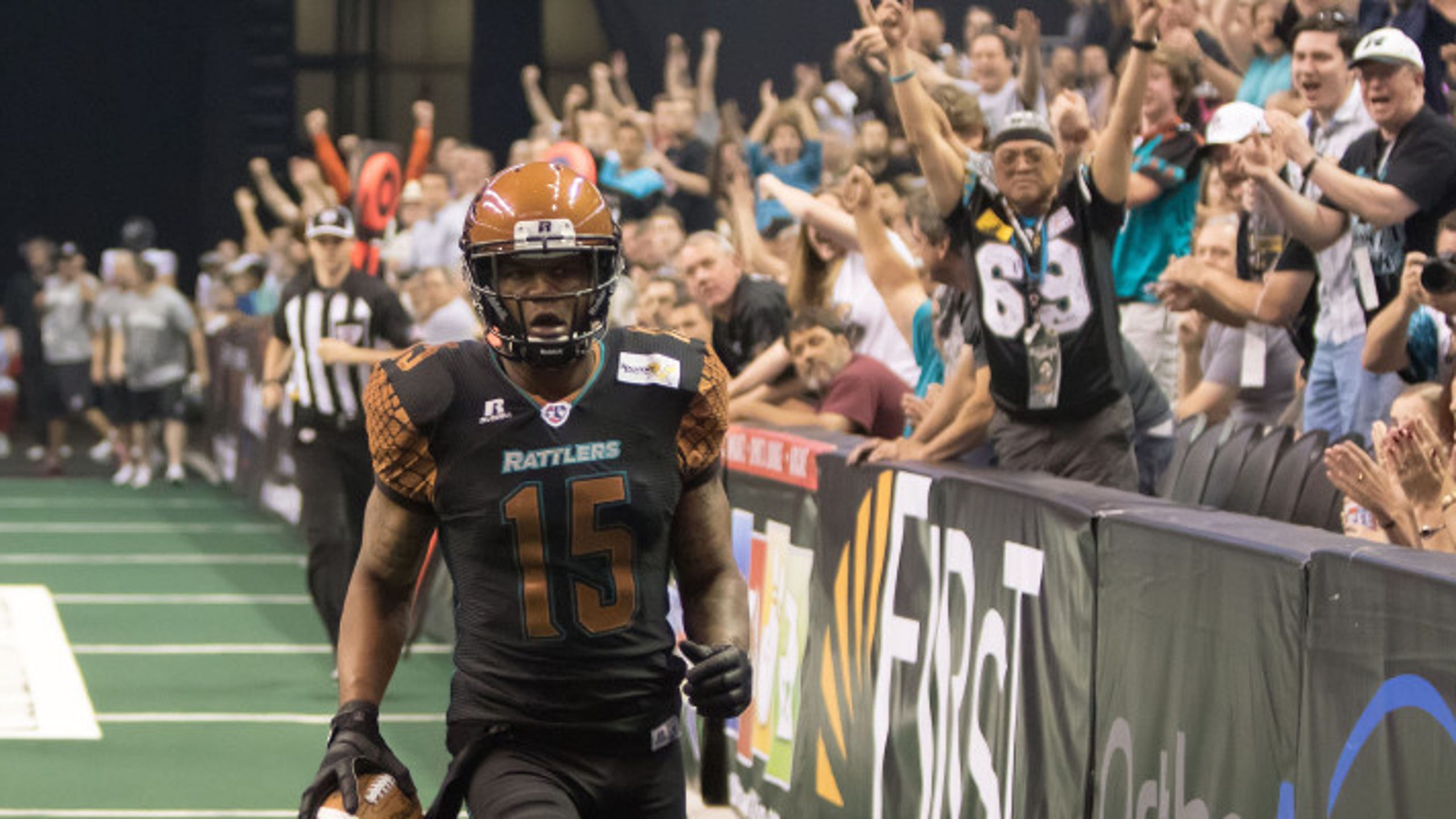 Rattlers go for fifth straight win
BY foxsports • June 11, 2015
PHOENIX -- The Arizona Rattlers will look for their fifth straight game when they visit the Portland Thunder on Friday night.
The Rattlers (8-2) are coming off of a decisive 69-46 victory against the Tampa Bay Storm (4-6). Arizona calmed the Storm with the return of Nick Davila and the constant pressure the Rattlers defense put on Tampa Bay.
Quarterback Nick Davila was making his first start since Week 5 and the reigning AFL MVP returned with nine touchdowns, no interceptions. Wide receiver Chase Deadder stepped up and caught 5 touchdown passes after not playing the last two games.
The Arizona defense continued to dominate as it forced four turnovers against the very durable Tampa Bay offense. Defensive back Jeremy Kellem made two interceptions and broke up four passes.
The Thunder (3-7) are coming off their loss to the Los Angeles KISS (1-9), 52-40. The first win for the KISS this season was the sixth loss in the last seven games for Portland. Wide receiver Duane Brooks totaled a game-high 252 all-purpose yards and recorded two kickoff return touchdowns for the Thunder. Quarterback Kyle Rowley started the game for Portland before he was relieved midway through the third quarter after throwing two interceptions.
Arizona faced Portland back in Week 4 when they convincingly beat the Thunder 65-47 in Phoenix. The Portland Thunder are coming off of three straight losses and will face the surging Rattlers who will look to continue their dominating winning streak at the Moda Center.
---