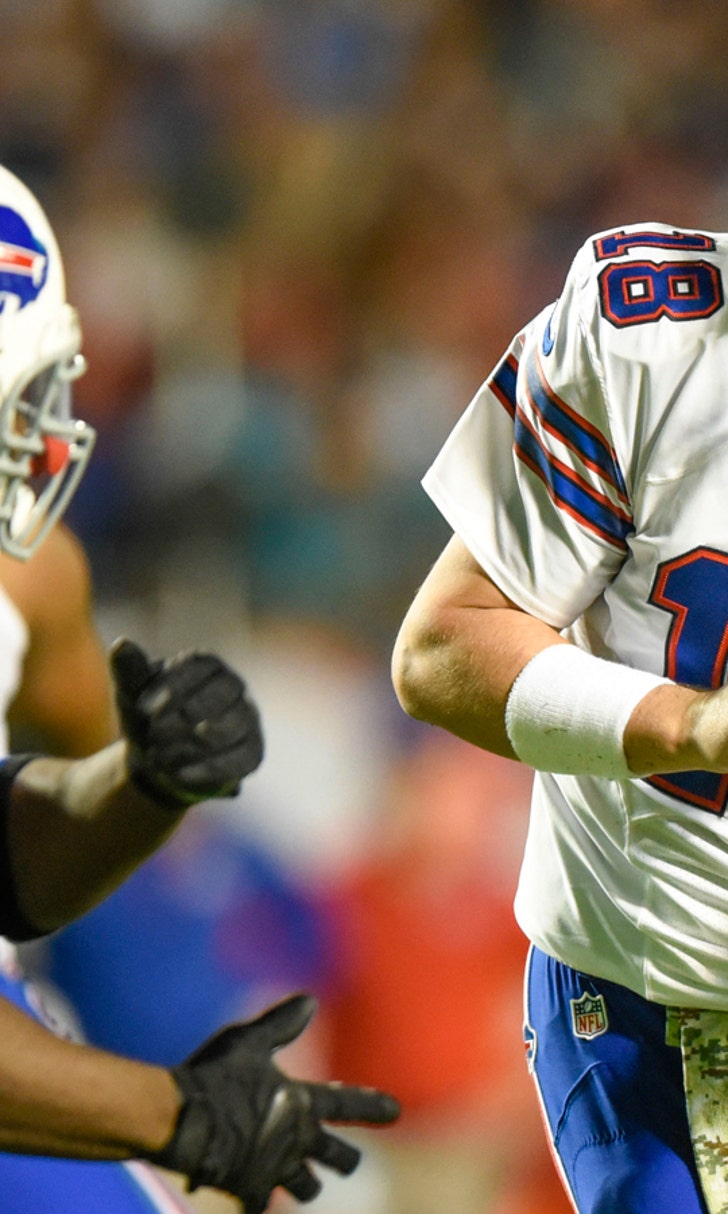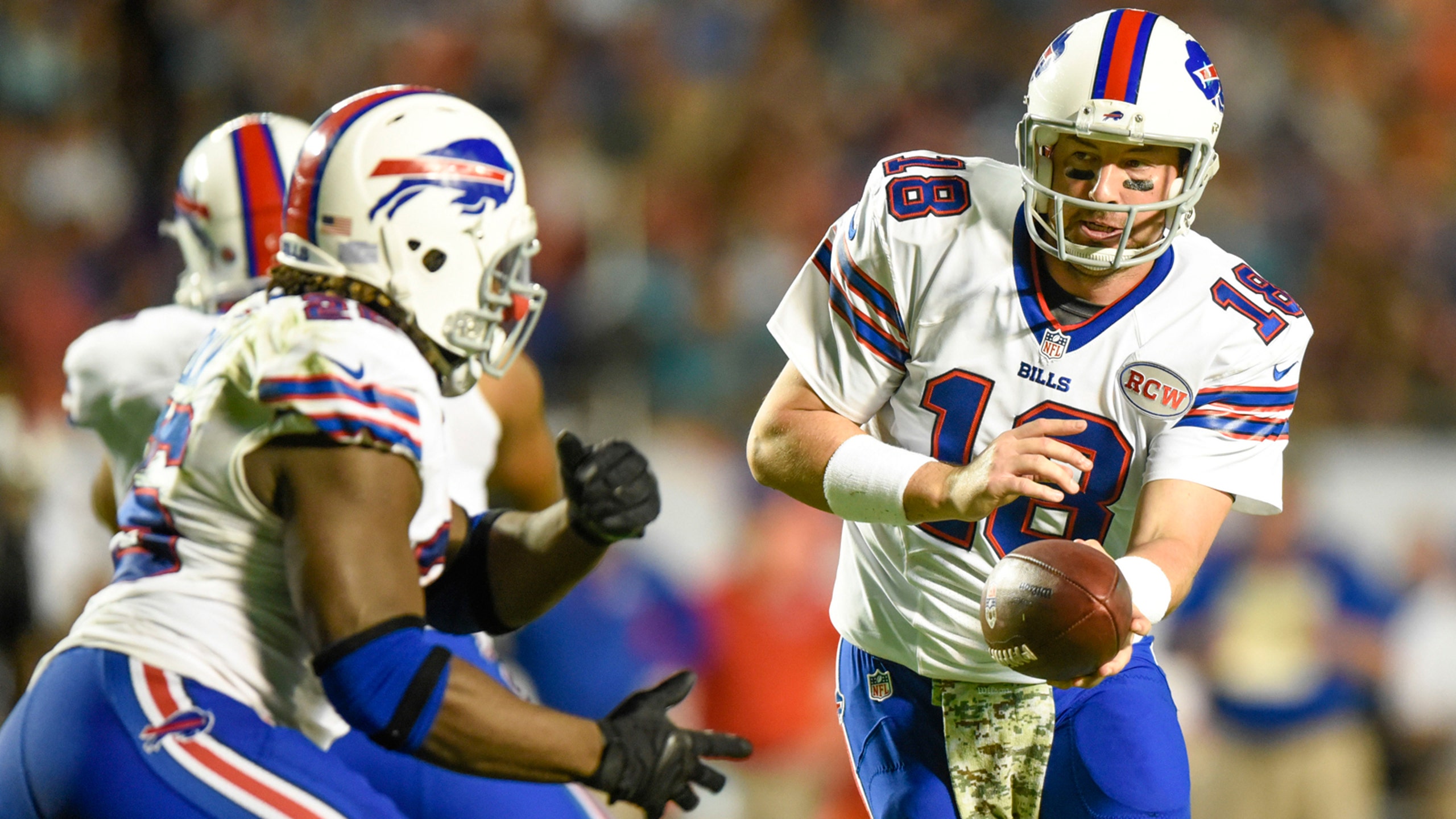 Preview: Packers look to squash Bills' playoff hopes
BY foxsports • December 13, 2014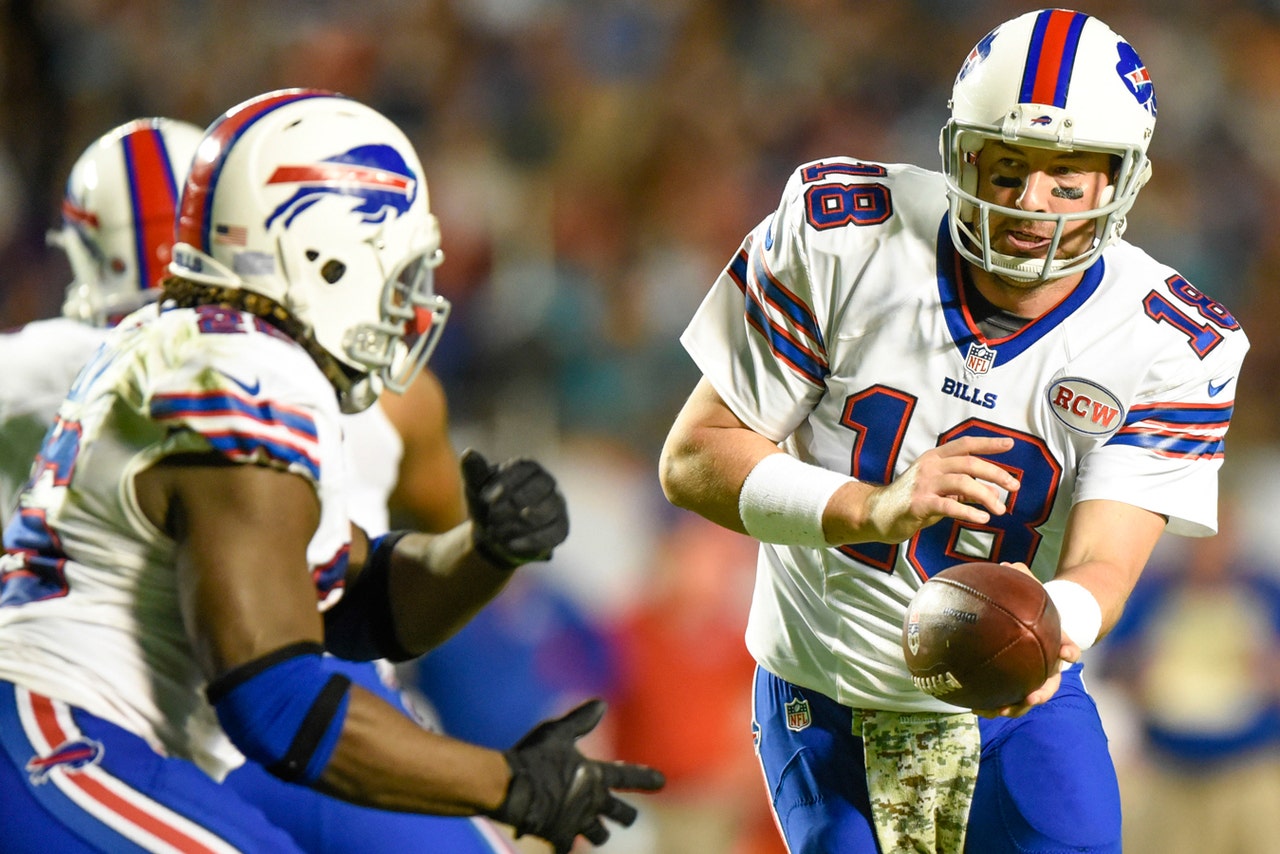 Aaron Rodgers has boosted his MVP credentials while leading Green Bay to five consecutive wins, but the Packers still hold just a slim advantage in the NFC North.
Rodgers will try to keep them in sole possession of first place while delivering the franchise's first road win over the Buffalo Bills on Sunday in his first start at Ralph Wilson Stadium.
The 2011 MVP has 16 touchdown passes and no interceptions in the last five games while throwing for 1,560 yards. He has 35 TDs and three interceptions this season, a ratio of 11.67 that's nearly four times better than second-place Tom Brady's 4.29.
Rodgers, also leading the league by a wide margin in passer rating at 119.0, has helped Green Bay (10-3) average 40.2 points and 453.6 yards during the five-game win streak. The Packers took the division lead from Detroit during that run, but the Lions have remained one game back by winning their past two contests.
Green Bay lost the first meeting but hosts Detroit to close the regular season. The Packers, tied with Arizona for the NFC's best record, could clinch a playoff spot as early as Sunday with help from other teams.
"This is when it gets exciting. It's right in front of us," Rodgers said. "We have the opportunity to achieve the goals that we talk about every season, and the first and most important is winning your division and getting a home playoff game.
"That's right in front of us. We control our fate right there and we have the opportunity to do some great things. But we have to take care of business."
The Packers earned their latest win Monday over Atlanta, jumping out to a 24-point lead at halftime but giving up 20 in the fourth quarter and holding on for a 43-37 victory.
"We can't play one half or three quarters or anything like that," linebacker Julius Peppers said. "We've got to finish games."
Earning the No. 1 seed in the NFC appears vital to the Packers, who are 7-0 at home but 3-3 on the road while getting outscored by 26 points.
They've never won in five visits to Buffalo (7-6). Green Bay has beaten every other franchise on the road, and the only other current NFL cities where it hasn't won are Indianapolis (four visits) and Nashville (two).
The Packers lost 24-10 in their latest game at Buffalo in 2006 as Rodgers watched Brett Favre from the sidelines. Rodgers threw for two touchdowns in his only game against the Bills, a 34-7 victory in 2010 in the teams' last meeting.
The Bills have won their last two home games but were denied their first three-game overall win streak since 2011 with a 24-17 loss at Denver last Sunday.
Kyle Orton passed for a season-high 355 yards but couldn't get Buffalo into the end zone until the final 11 minutes and had two INTs for the second straight week.
The Bills, all but done in the AFC East race, fell one game behind the wild-card leaders. They're among eight teams in contention for those two spots.
"Our focus is just to win this week, to win against a very good team," Orton said. "Anytime you get out of that focus, you're just hurting yourself. I think we've done a good job all year of staying week to week.
"We'll have to do that this week. We can't waste any time or emotions on what's in the future."
Orton will try to take advantage of a Green Bay defense that gave up a season-high 374 yards through the air Monday, the most it's allowed in 28 games. The Packers might also have a short-handed secondary with cornerback Davon House dealing with a shoulder injury that's kept him out of practice this week.
Eddie Lacy, meanwhile, has a bruised hip that the team is monitoring. He's rushed for 365 yards and 5.3 per carry over the past four weeks with three TDs.
Orton will face Green Bay for the first time since 2011, when he helped Kansas City end the Packers' franchise-record, 19-game win streak which included the Super Bowl. He threw for 299 yards in the 19-14 win - in Week 15 like this game - to spoil Green Bay's 13-0 start.
The Packers are attempting to win six in a row for the first time since that streak.
Coach Mike McCarthy will pass Vince Lombardi for second on the franchise's list if he earns his 99th career victory.
---