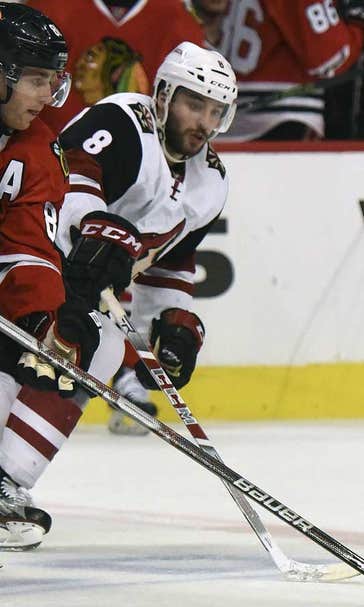 Preview: Coyotes vs. Blackhawks, 5:30 p.m., FOX Sports Arizona Plus
October 22, 2017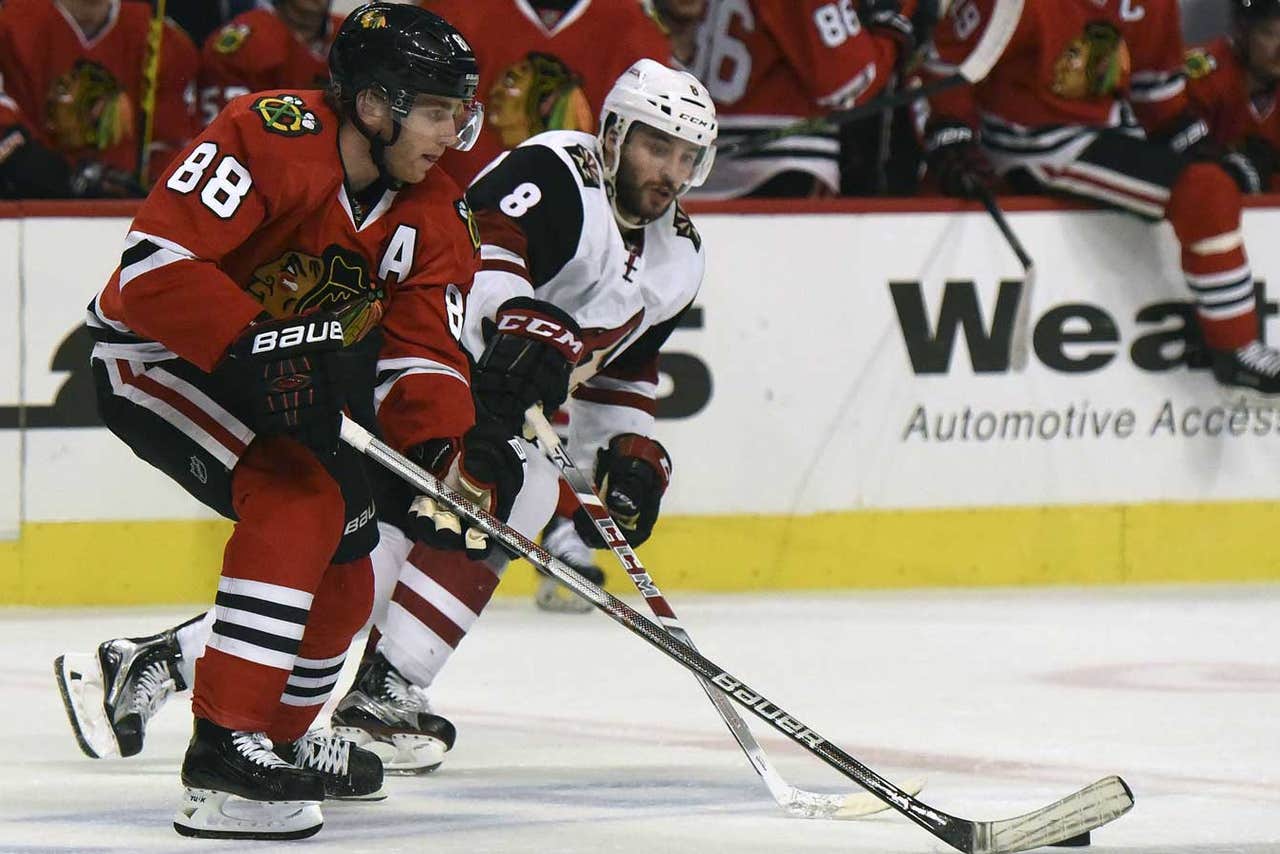 FOX Sports Arizona Plus Channel Finder

Streaming live on FOX Sports GO

GLENDALE, Ariz. -- Their new top-line center and new head coach are in agreement that, two weeks into the season, the Arizona Coyotes are missing only one thing.

Not scoring potential. Not steady goaltending. Not blue-line consistency.

They need a win -- in the worst way. The NHL's only winless team, the Coyotes think they're better -- a lot better -- than their 0-6-1 record.

Beginning with their Saturday night game against the Chicago Blackhawks (4-2-2) at Gila River Arena, they'd like to start proving it.

"Everybody hates losing," first-year Arizona coach Rick Tocchet said Friday. "We're a competitive team but we've had some bad breaks, some bad breaks. But nobody's whining, nobody's not working."

What the Coyotes are not doing is winning, with their 5-4 loss at home to the Dallas Stars on Thursday night being the latest frustration in a young season that's already filled with disappointments -- including five games in which they couldn't hold a lead.

Arizona got a pair of goals each on Thursday from Derek Stepan, the center they picked up from the New York Rangers during the offseason, and 19-year-old right wing Clayton Keller, who leads them with five goals. But three goals allowed in the third period led to yet another loss.

"There are good things coming from this group, and we've just got to find a way to outscore the other team one time," said Stepan, whose goals were his first two with his new team. "We need to kind of relieve the pressure of not getting a win."

Former Blackhawks defenseman Niklas Hjalmarsson, who faces his former team for the first time, also believes the Coyotes simply need to win so one of the league's youngest teams can settle down and focus on improving on a nightly basis.

"We want to get the first win out of the way. It's frustrating," Hjalmarsson said. "Everybody's a little frustrated. We could have a couple of more points by now, but it hasn't worked out."

The Blackhawks had a similarly disappointing performance Thursday, losing 2-1 in overtime to the Edmonton Oilers despite getting 40 saves from backup goalie Anton Forsberg and right wing Patrick Kane's first goal in six games.

One key problem is the number of shots Chicago is allowing -- an NHL-leading 36.8 per game. As defenseman Duncan Keith said, a team can't keep consistently playing in its own end that much and expect to be productive offensively.

"We're going to play in the other team's end more, that's the start," Keith said. "Whether that's just getting quick to pucks, and sorting it out and being harder. If we spend less time in our own end, they're not going to get as many shots. That would be the start."

The Coyotes can shoot it -- they put 31 shots on Dallas goalie Ben Bishop, many of them excellent chances. But they never quite recovered after giving up two quick goals to Jamie Benn and Radek Fasek -- the latter an own-goal for Arizona -- only 41 seconds apart in the second period.

The Blackhawks have dropped their last two while failing to score more than two goals in any of their last four games.

"Our puck possession the last four games hasn't been great," coach Joel Quenneville said.

Corey Crawford is expected back in net Saturday for Chicago after Forsberg made his second start of the season Thursday. Crawford has a 1.84 goals-against average and a .947 save percentage. Rookie Adin Hill is expected to make his third NHL start in as many games for Arizona as No. 1 goalie Antti Raanta heals from a lower-body injury.

Hjalmarsson has been anticipating this game since being traded for 24-year-old defenseman Connor Murphy last summer. Hjalmarsson, who is 30, has an assist and is a minus-5 in seven games with Arizona, while Murphy hasn't scored but is a plus-3 in six games for Chicago.

"Of course, it's going to be a great game," said Hjalmarsson, who won three Stanley Cups in 10 seasons with Chicago. "It's going to be weird at the beginning to face my old teammates. It's all new, but I'm looking forward to the game."

This is the third straight Arizona opponent that owns a long winning streak against the Coyotes.

The Blackhawks have won their last seven against the Coyotes, outscoring them 34-18. Dallas, which swept them in a home-and-home this week, has won six straight against them. And the Coyotes have dropped 11 straight to the Bruins, who beat them 6-2 last Saturday.
---
---