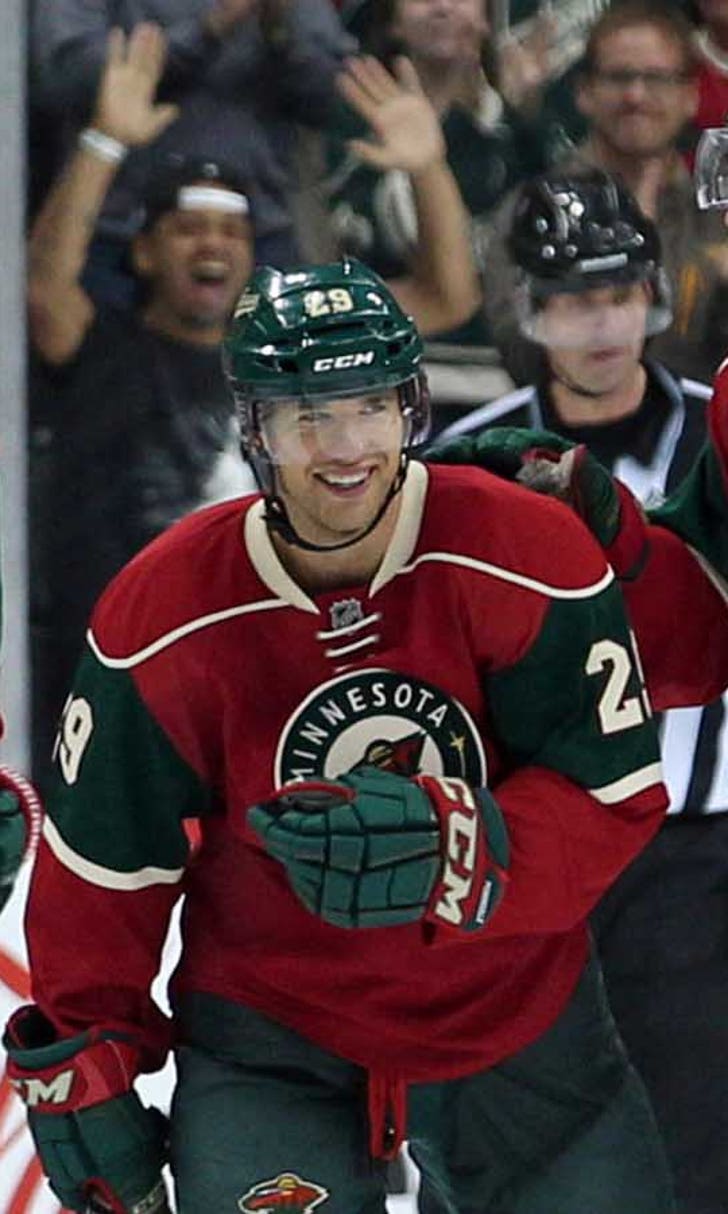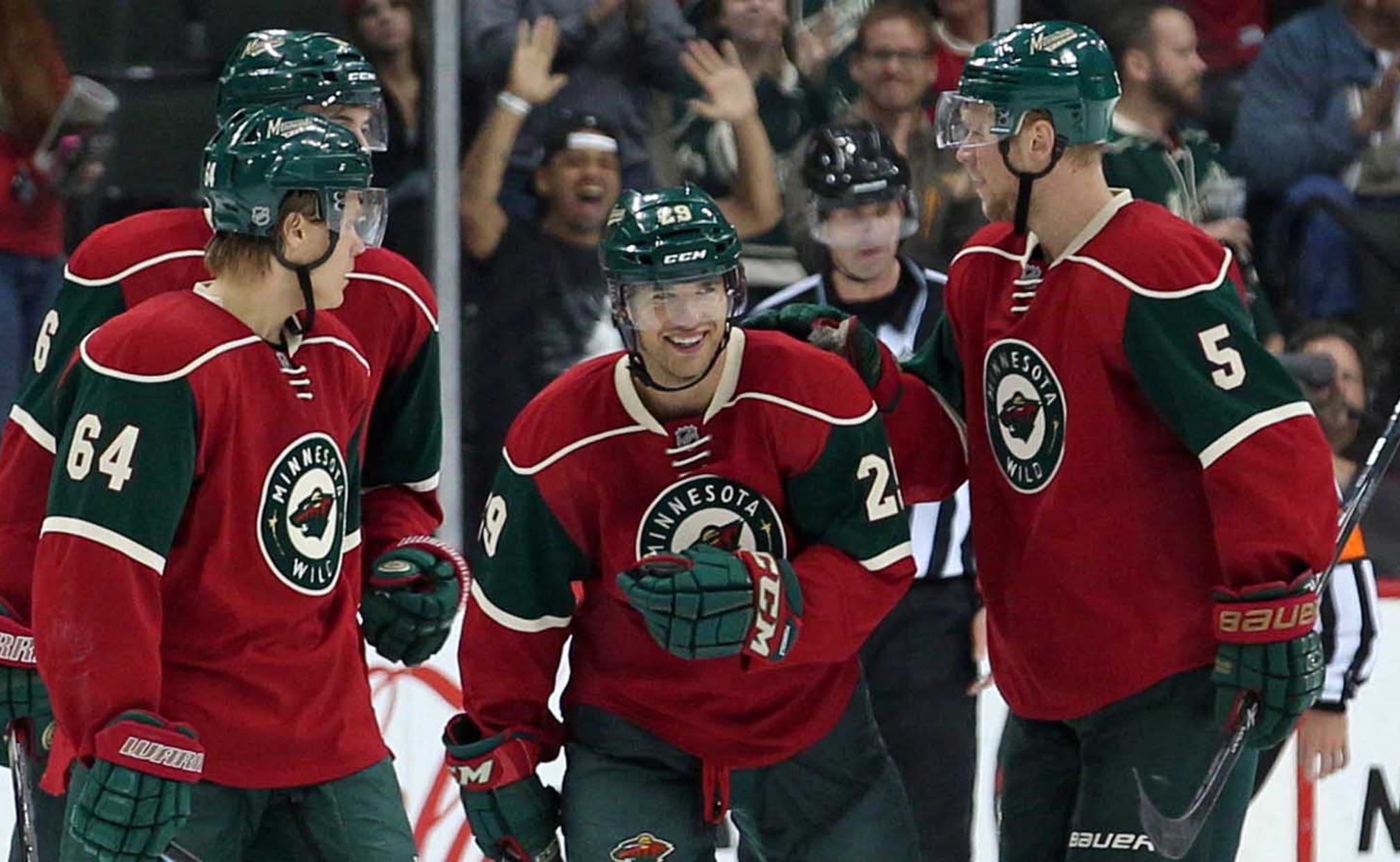 Pominville nets hat trick for Wild in preseason win
BY foxsports • September 29, 2014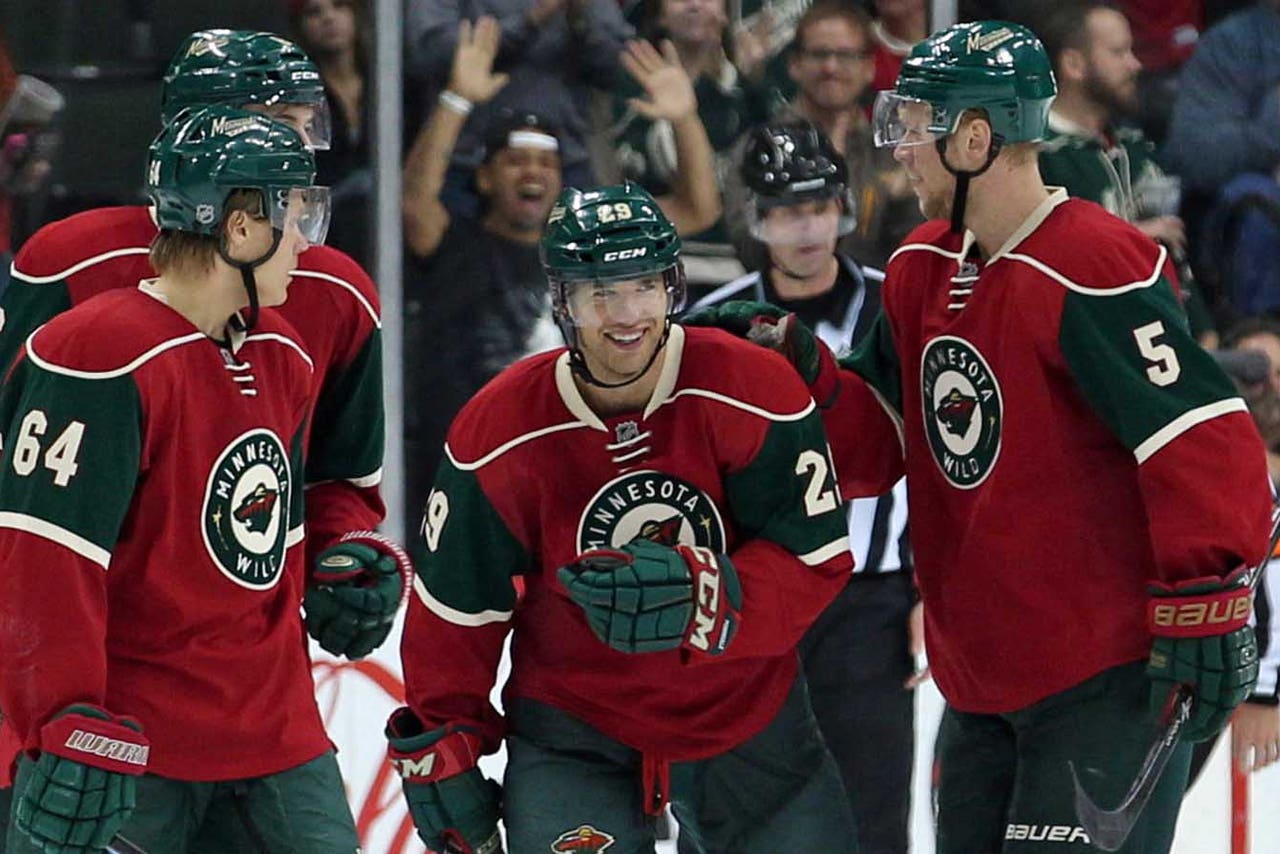 ST. PAUL, Minn. -- Jason Pominville led the Minnesota Wild with 30 goals last season.
The veteran forward is rounding into form as the regular season closes in this year.
Pominville had three goals on Monday in a 4-1 win against the Pittsburgh Penguins, finishing off the hat trick with an empty net goal with 20 seconds remaining. Zach Parise also scored for Minnesota, while Mikael Granlund had two assists as the trio skated together on a line and played on the first power-play unit.
"There's still eight, nine days left," Pominville said after the game. "I think practices and getting the group together is going to help everyone as far as execution, and getting where we need to be. I think the best way to do it is to play games, and I like to play. I want to be out there to try to improve. But I think it's slowly getting to where we want to be."
After opening the preseason with a 6-1 loss at Winnipeg and a 3-2 loss at Pittsburgh in overtime, the Wild have beat the Jets and Penguins in back-to-back home games, with just two games remaining in the preseason.
The power play led by Pominville, Parise and Granlund has also gained momentum. Minnesota has scored a power-play goal in three straight games and has converted on five of its last man-advantage chances.
Parise's goal opened the scoring as he tipped home a shot from Granlund in the first period. The Wild had even practiced the play earlier in the morning.
"You practice those things, once in a while it will happen in a game," Parise said.
But Monday's game also lacked a bit of pace until Minnesota got going in the third period.
"That's preseason," head coach Mike Yeo said. "You end up being pleased with some players, disappointed in some players. But at the same time, you got to make sure you don't overreact, you don't get too excited when things are going well, too."
Yeo credited the work done by goaltender Darcy Kuemper in making 32 saves in the game in his first full game of the preseason.
"I felt good in both games and my teammates have been making it pretty easy on me, and easy to get back in there and feel good," Kuemper said. "We're still working on things. We're all kind of gearing towards Game 1, but right now I think we keep getting better and at this pace I think we're going to be more than ready."
Yeo also noted the play from defenseman Marco Scandella.
"He was a horse all over the ice," Yeo said.
While a lot of the offseason news was revolved around the signing of Thomas Vanek, who made his home debut for the Wild on Monday, it's Vanek's former teammate in Buffalo, Pominville, who had the big night on Sunday, aided by the work of Parise.
"It was nice for him to get on the board," Yeo said. "Another great moment for me, sometimes in preseason there's a lack of urgency, for a better way of putting it, because there's not as much on the line for your older veterans. They know that they're going to be here.
"But you go and watch that goal, Pommer's second goal, and watch Zach that shift. It was a great play by Pommer to bury it, but Zach, as far as a guy, he knows he's here. His position's not really in doubt, but he does the right thing in D-zone, then he wins a battle, then he wins a race, then he's first forechecker, then he continues to stay on the hunt. He was just relentless that shift."
Follow Brian Hall on Twitter
---