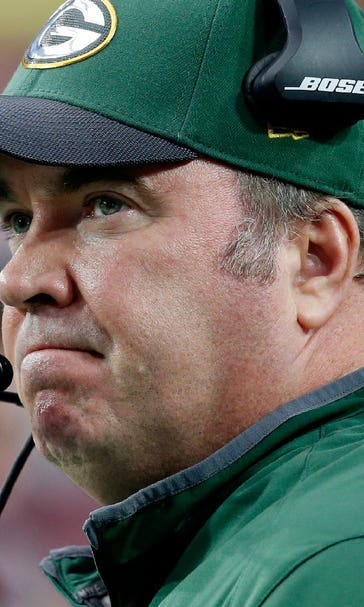 Packers, McCarthy harbor aspirations beyond division title
BY foxsports • September 8, 2016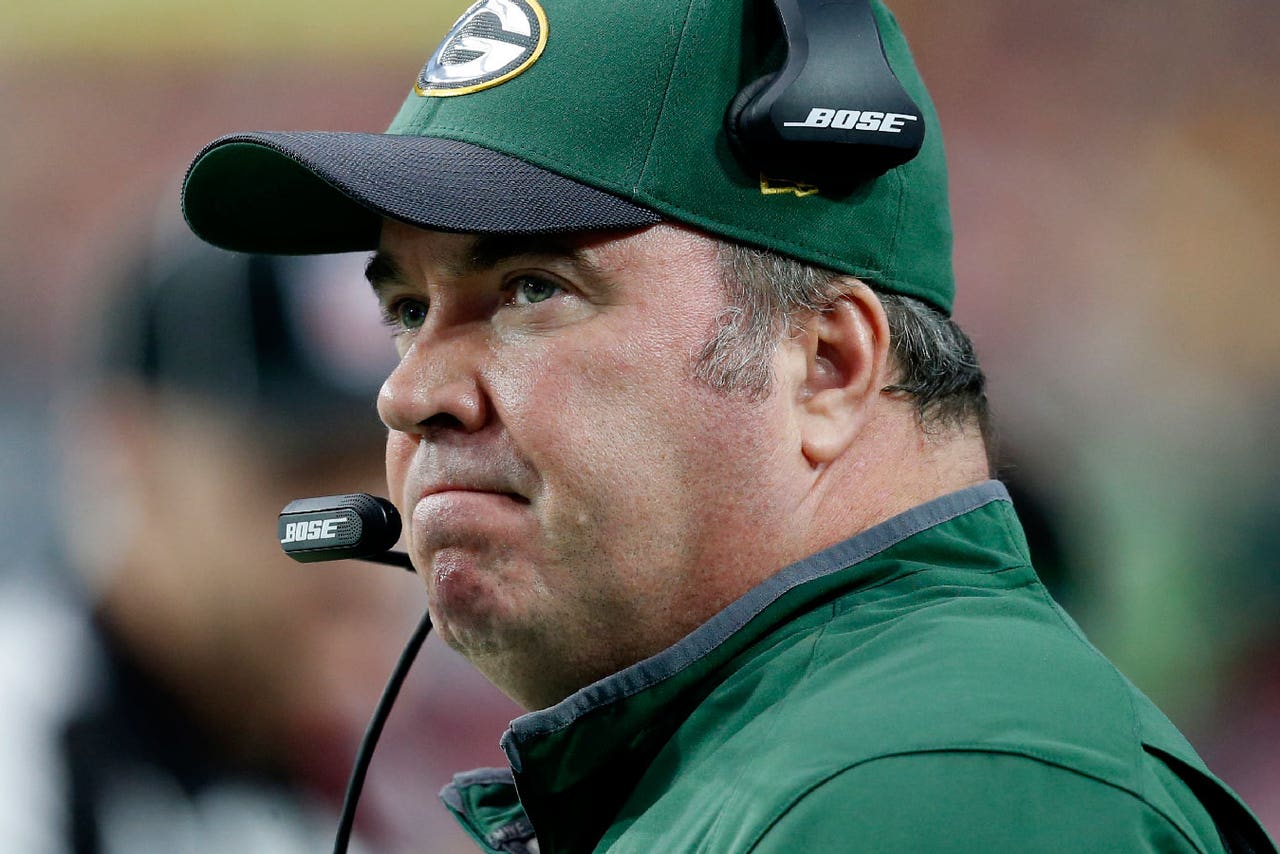 GREEN BAY, Wis. -- Winning the division is always important in Green Bay.
But the Packers usually have higher aspirations.
It's about getting to the Super Bowl. All the better for coach Mike McCarthy if his team reclaims the NFC North along the way.
"Division titles are important, but I don't lose any sleep over it. Because we have a bigger goal," McCarthy said on Thursday. "We don't hang division title banners around here."
Days before the start of his 11th season, McCarthy said one of the main goals each season is to take the NFC North, a title that eluded the Packers in 2015 when the Minnesota Vikings ended Green Bay's four-year run atop the division.
A division title guarantees at least one home playoff game.
But there's a constant reminder of the ultimate goal in the stadium's atrium, a 50-foot replica of the Lombardi Trophy.
The shiny top of the trophy was visible from the window of the Lambeau conference room where McCarthy talked to reporters.
"So, frankly, once you cross the threshold into the playoffs, it's about getting to the final game and winning," McCarthy said.
"I want everybody to think that way, and I want everybody to behave that way and train that way and aspire for that to be."
The Packers' roster appears stocked with talent to make another deep run.
Receiver Jordy Nelson has returned from a knee injury. Tailback Eddie Lacy looked rejuvenated in training camp after a subpar 2015 season. Linebacker Clay Matthews is playing from the edge again, eager to harass opposing quarterbacks.
And the Packers have a pretty good one of their own, too.
Two-time NFL MVP Aaron Rodgers is in his prime, with the clock ticking. He turns 33 in December.
Green Bay last won the Super Bowl in 2011, beating the Pittsburgh Steelers 31-25. Back then, Rodgers was only in his third season as a starter. Some around the NFL thought a new Packers dynasty was taking root.
"I've always had a full understanding of how hard it is to get to the Super Bowl," McCarthy said. "There's just so many things that you have to overcome, particularly in December and January ... to put yourself in position, Number 1, to be part of that small group of playoff teams."
There the Packers were again this past January as a wild-card team in spite of their uncharacteristic season-long struggles for an injury-battered offense.
The Packers were eliminated from the playoffs when Arizona's Larry Fitzgerald scored on a 5-yard touchdown pass just more than a minute into overtime in the divisional round.
In 2014, Seattle eliminated Green Bay in overtime on Jermaine Kearse's 35-yard touchdown reception from Russell Wilson. They've lost five playoff games overall on the final play under McCarthy.
Asked if those close calls made him consider philosophical changes, McCarthy said, "I think it's important to stay in touch with the reality of what happened and why it happened, because if you lose sight of that then you start making changes and decisions for the wrong reasons."
Against Arizona last season, for instance, the Packers were decimated by injuries to their receiving group. It severely limited the playbook for a potential 2-point conversion try after Jeff Janis' 41-yard touchdown on a desperation pass from Rodgers as time expired in regulation. The Packers settled for the tie with an extra point to send the game into overtime.
"But yes, it would be nice if we had five of those where we won by one play. I'm sure if you looked it up, they're out there," McCarthy said. "You get in playoff football, there are plays every game, big play opportunities that can swing the game."
Through the ups and downs, the Packers stick with their draft-and-develop philosophy. Even with Rodgers in his prime, general manager Ted Thompson tends to not make moves to mortgage the future.
"But, hey, we clearly understand the type of player Aaron is, and we have a path, we have a vision to get to where we want to go," McCarthy said. "There's no guarantee, either, if you go out and sign a bunch of high-priced free agents -- I think history would tell you that that process has failed a lot more than it's worked."
---
---