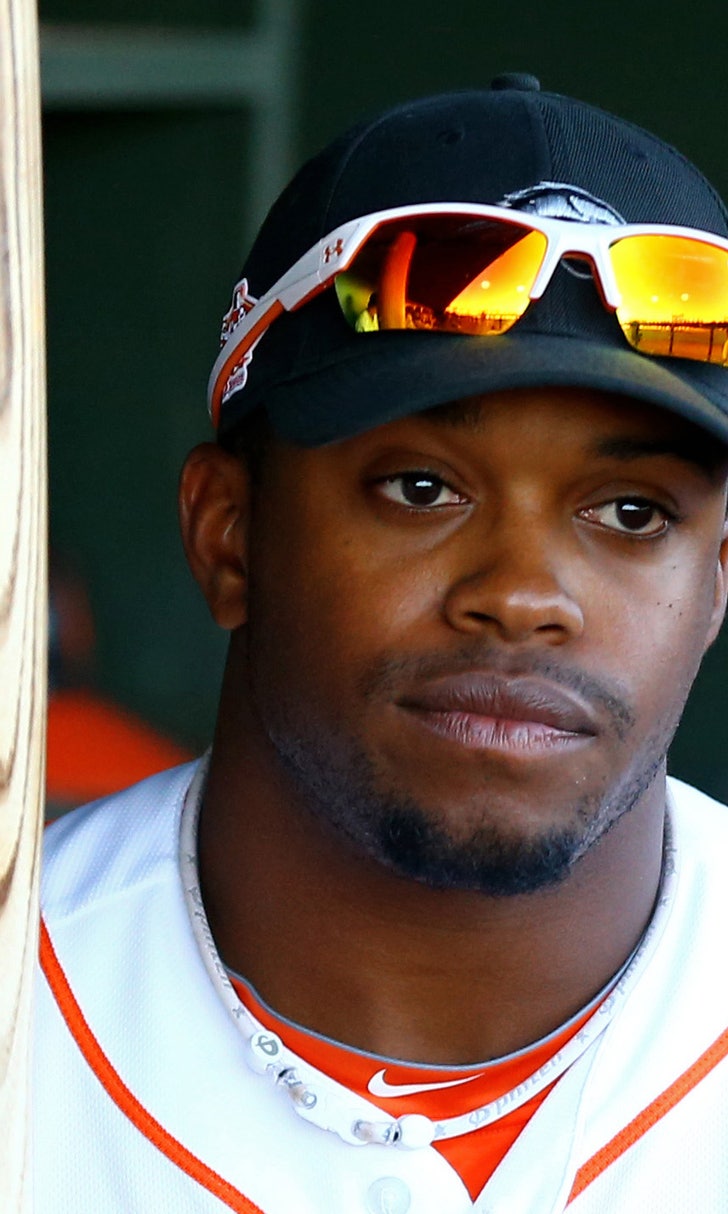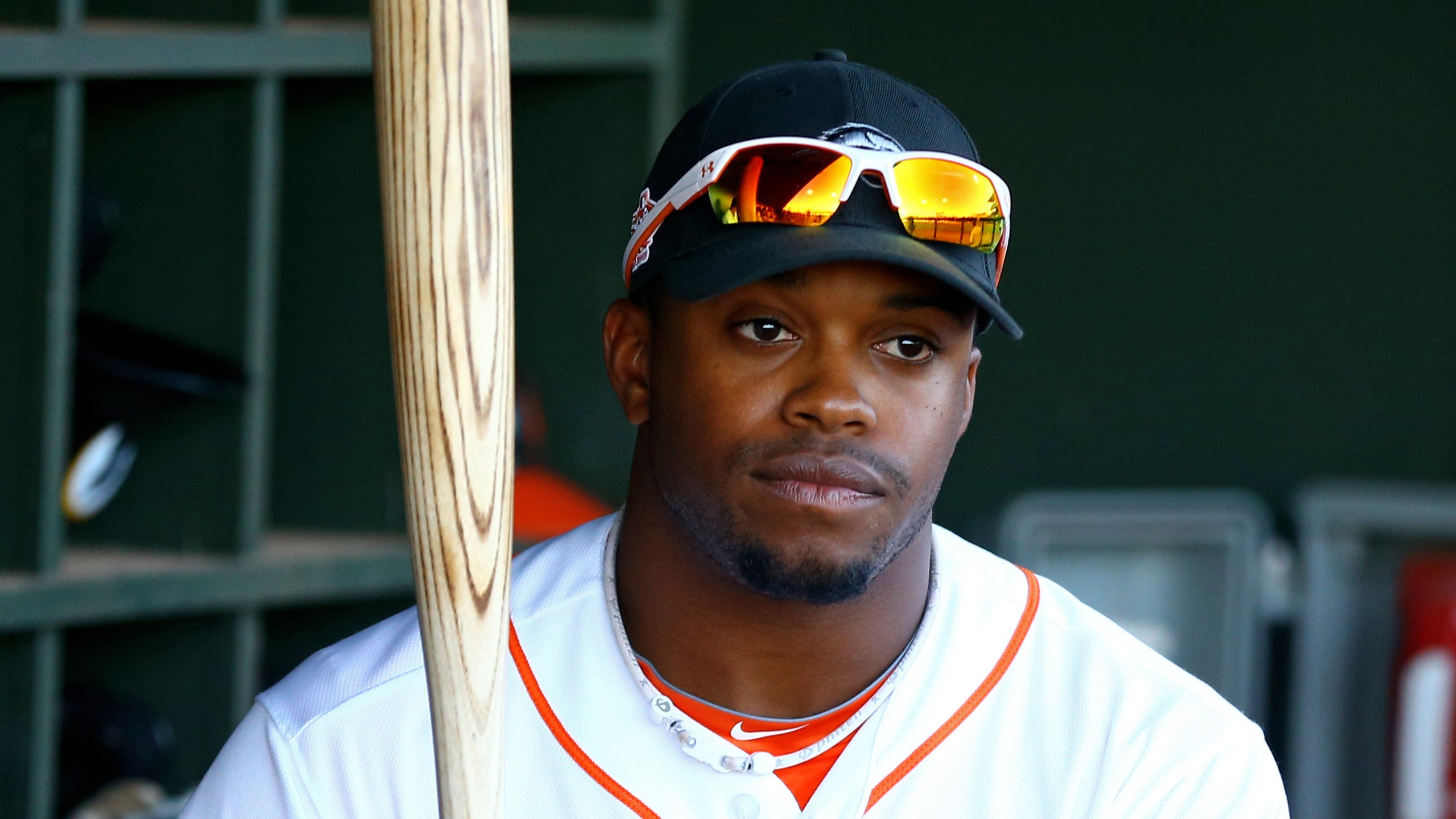 Opportunity there for DeShields with Rangers
BY foxsports • December 16, 2014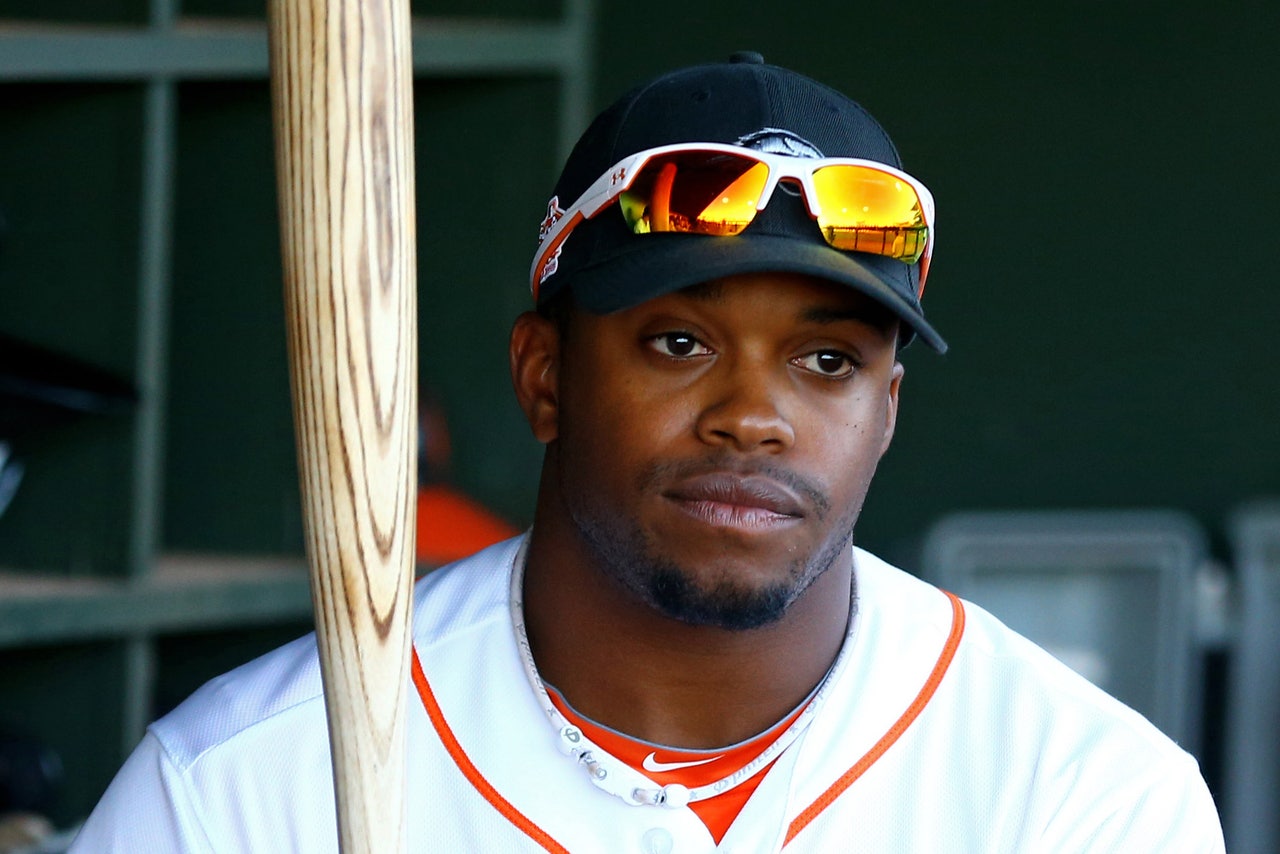 FORT WORTH, Texas –€" Delino DeShields Jr. thought he would make it to the major leagues in Texas, just not with the Texas Rangers.
That doesn't appear to be the case anymore.
DeShields, who was a first-round pick by the Houston Astros in 2010, was picked up by the Rangers in the Rule 5 Draft last week. That could open the door for a major-league debut for the son of the former Montreal Expos standout. The Rangers have to keep him on their major-league roster or offer him back to Houston.
DeShields, who played in the outfield in 2014 after spending the majority of his first four seasons in the minors at second base, is going to do his best to make sure he sticks with the Rangers.
"It's a good opportunity for me to get my career going," said DeShields, 22. "I'm extremely blessed. All I wanted was a chance and I want to thank these guys for actually taking a risk and giving me that chance and an opportunity to make an impact on the team."
DeShields has never above Double A ball but his speed plays at every level. He's stolen at least 50 bases in each of the last four seasons including 2014, when he missed time after being hit in the face by a fastball from his new teammate Phil Klein in a Double A game.
While DeShields has speed, he's coming off a disappointing season in Double A as he hit just .236 with an on-base percentage of .346.
He knows he has plenty to prove with his new organization.
"Of course I have to come in here and prove myself to this team that I can make an impact," said DeShields, who did hit 11 home runs and drive in 57. "That's what I plan on doing. You just have to go out there and have fun and not put pressure on myself and have fun and enjoy the game."
DeShields' versatility should increase his chances of sticking with the Rangers. He didn't become a centerfielder full time until this season and said he hasn't forgotten how to play in the infield. He just wants a chance with Texas.
"It doesn't matter how you get there and long as you get there and make an impact somehow, some way," whose father played both the infield and outfield in his 13-year career. "That's what I plan on doing."
MORE FROM FOX SPORTS SOUTHWEST: 
- VOTE: College football playoff of BCS era champions
- Ranking NFL quarterback salaries
- Oldest player on every NBA team
---