Astros prospect DeShields Jr. takes 90 mph fastball to the face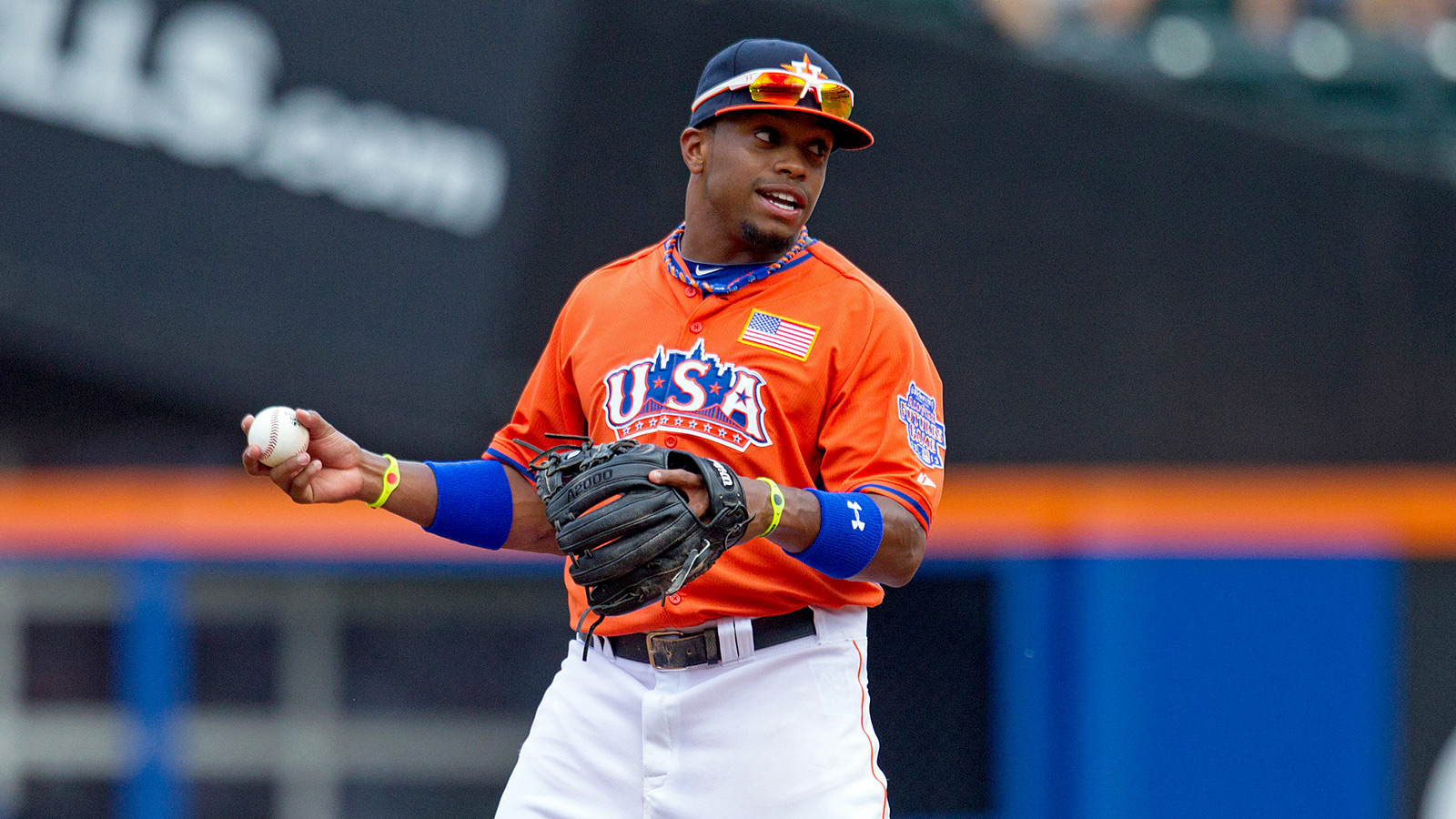 How does a batter look after he takes a 90 mph fastball to the face?
Houston Astros prospect Delino DeShields Jr. has the answer, and it isn't pretty.
Shoutout to my brother for taking a 90mph fastball to the face like a champ. Looking good Delilah @LinoDeShields pic.twitter.com/Gy1kGakEKE

— Tanner Case (@ctcase10) April 19, 2014
DeShields managed to walk off the field under his own power after getting hit Friday night while playing for the Double-A Corpus Christi Hooks in Frisco, TX against the RoughRiders. He is expected to be out several weeks with a broken cheekbone.
"He's lucky, considering," Hooks manager Keith Bodie told MLB.com. "It could have been horrific, could have been catastrophic. He never saw the ball out of the pitcher's hand and took a 90-mph right in the face. You can imagine how lucky we are that he's only got a fracture of his cheekbone. His head looks like a beach ball right now."
According to Bodie, DeShields was released from the hospital early Saturday morning and spent the night with the team in the hotel with teammates keeping a close eye on him in case any more symptoms arose.
"I'm sure that when we get back to Corpus they may want to take a look at him in Houston and go from there," Bodie said. "He's going to be around us today, and we need to keep an eye on him. He did OK through the night, and that's good news. Hopefully he's on the road back to being mended."
DeShields is hitting .259 with two home runs and four RBI this season as the Hooks' starting center fielder and is listed as the seventh-ranked prospect in the Astros farm system.
Follow Shawn Ramsey on Twitter: @ShawnPRamsey