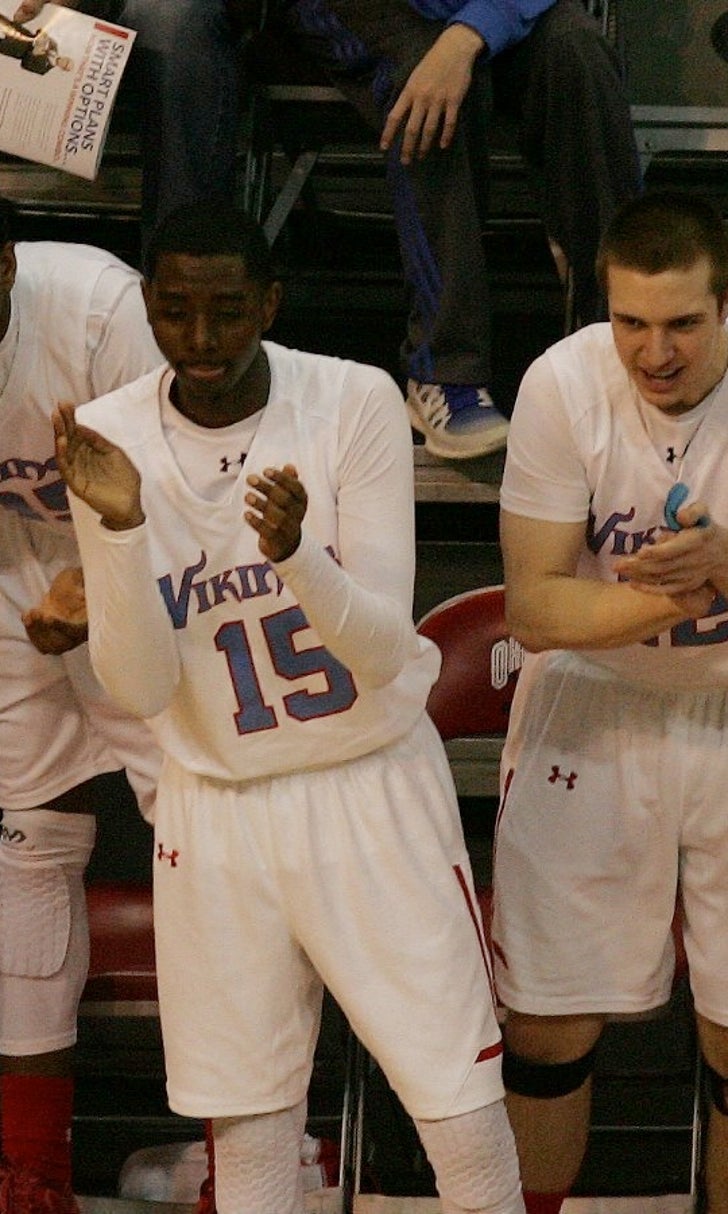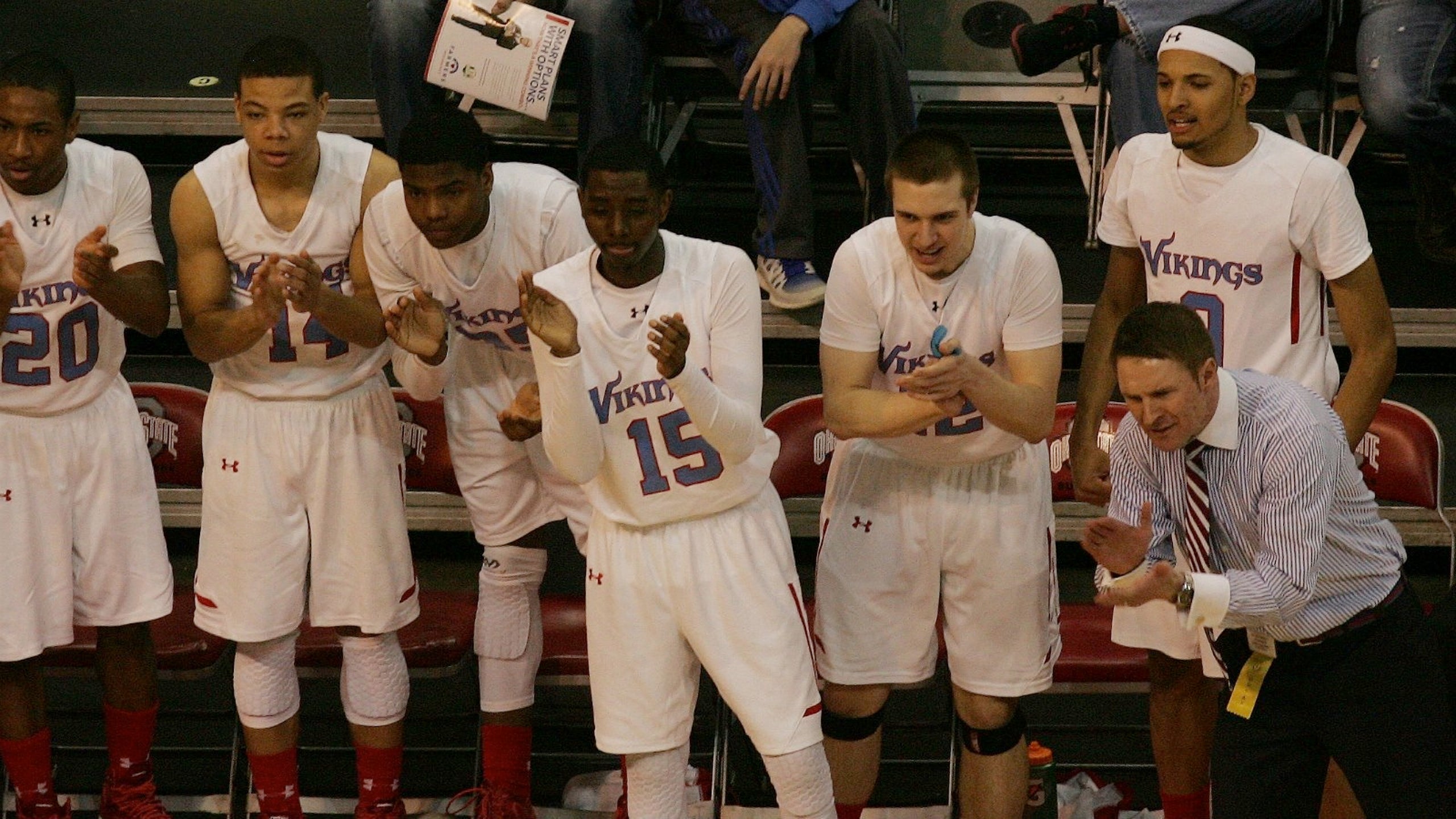 OHSAA basketball state finals preview
BY foxsports • March 22, 2014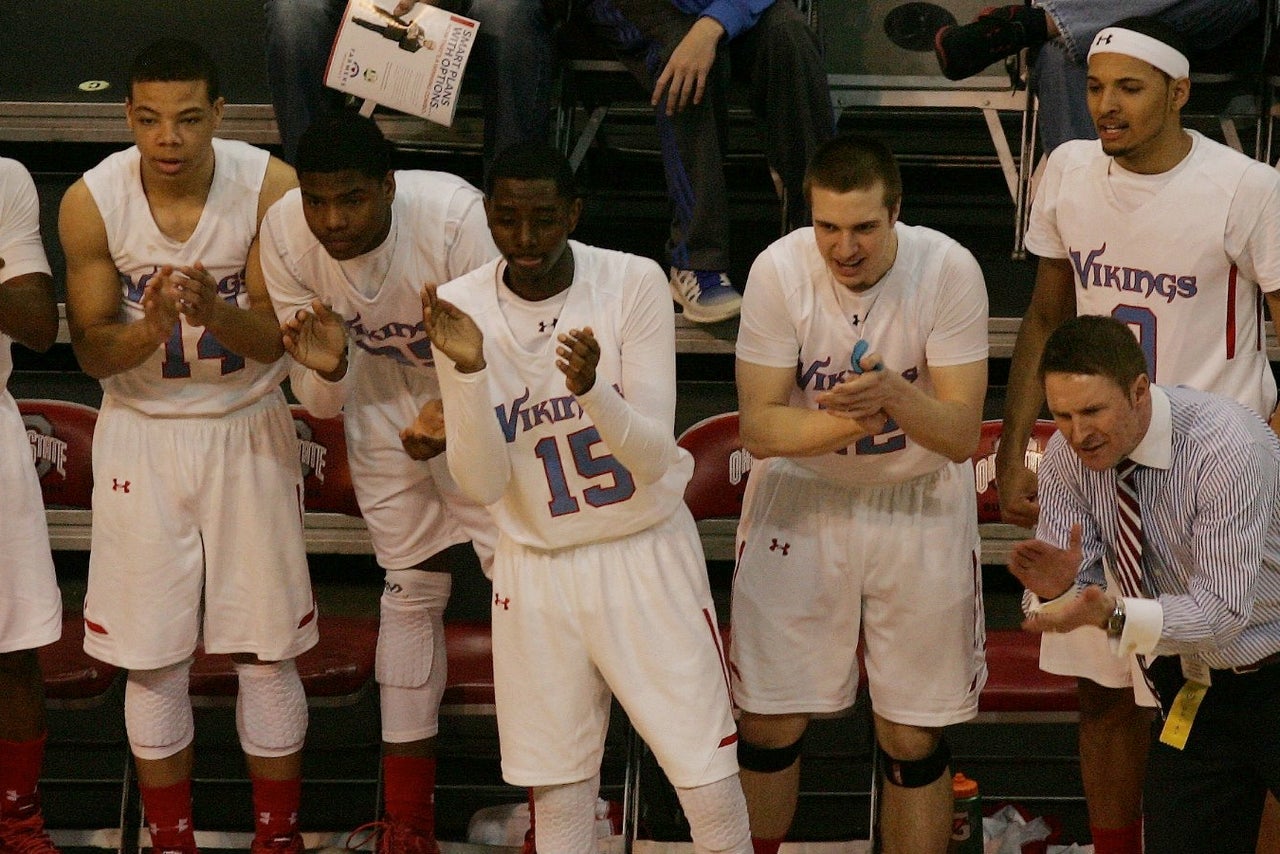 COLUMBUS, Ohio - Previewing all four Ohio High School Athletic Association state championship games on Saturday. All four will be broadcast live on Sportstime Ohio.
Div. II: Columbus Bishop Watterson (26-2) vs. Norwalk (28-1), 10:30 a.m.
THE PATHS: Watterson wasn't tested until it overcame a slow start then needed a strong finish to beat Akron St. Vincent-St. Mary in a semifinal rematch of last year's state title game. Norwalk had two close calls in the regionals but dominated the last three quarters in beating Dayton Thurgood Marshall in the semifinals, 72-64. The Truckers come in having won 14 straight.
THE KEYS: Watterson has five senior starters; the Eagles aren't flashy but are rarely rattled. Norwalk would prefer to push the tempo and will hope Ben Haraway can both attack the basket and set up his teammates. The potential problem is that Watterson point guard Cody Calhoun can attack any defense and keeps his team on the attack, even if it's a methodical one. Watterson made 5-of-7 3-point shots on Thursday. If the Eagles are anywhere near that efficient again, they'll be cutting down the nets for the second straight year.
NUMBER TO KNOW: 75. That's the number of wins Norwalk has in the last three years. Its best three players -- Haraway, Grant Hull and Jeff Thomas -- are all seniors and though this is the school's first state tournament appearance, this group has played in a bunch of big games with its collective eye on this, the biggest.
THE SKINNY: Watterson plays below the rim and prefers a score in the 50s, but the Eagles switch defenses and can adapt to just about any style. St. V-M erased a 14-point deficit in the second half Thursday when it was able to force the tempo and force some uncharacteristic Watterson turnovers. Neither team is especially deep, so both want to avoid foul trouble but be aggressive enough to get to the line and use defense to create scoring chances. Look for this one to be decided in the final few minutes.
Div. IV: Convoy Crestview (28-0) vs. Louisville St. Thomas Aquinas (18-11), 1:30 p.m.
THE PATHS: St. Thomas Aquinas took its lumps in the North Coast League and had a late-season rut it's since moved confidently past. Crestview just keeps locking down opponents and chalking up victories; the semifinal win over New Madison Tri-Village was Crestview's only single-digit game of the postseason.
THE KEYS: St. Thomas Aquinas has to score -- and to do so has to move the ball and get the kind of balance it's gotten throughout the postseason. Both teams like to play a physical style and crash the glass, so second-chance points and avoiding foul trouble will be key. Aquinas would probably like to play with a little tempo, while Crestview has allowed just four opponents to crack 50 points all season. Neither team is especially big; Crestview's 6'5 Tyson Bolenbaugh will be the biggest player on the floor. He could guard Aquinas 6'3 senior Austin Hill, one of three Aquinas players to crack double figures with 11 points in the semifinals. Anthony Moeglin had 11 points and 14 rebounds in that win over Canal Winchester Harvest Prep.
NUMBER TO KNOW: Six. The only unbeaten team in this year's state tournament, Crestview is trying to become just the sixth unbeaten champion this century and just the third since 2008.
THE SKINNY: Both schools are looking for their first state title. Crestview just breaks opponents with its defense. St. Thomas just keeps finding ways to put together second-half runs and make winning plays in the biggest times. Both get balanced scoring and are led by upperclassmen. St. Thomas Aquinas is as hot as anyone playing Saturday, but matchups make games and Crestview might be good enough at the game Aquinas prefers to play to finish the year unblemished. We'll see -- and we'll probably see 45 or 48 points be enough to win this one.
Div. III: Cleveland Villa Angela-St. Joseph (22-7) vs. Lima Central Catholic (24-4), 4:30 p.m.
THE PATHS: VASJ has been tested, but the Vikings have been good enough to keep opponents at arm's length -- really long arms on 6'10 Carlton Bragg and 6'8 Dererk Pardon -- and win most of their postseason games comfortably. Lima Central Catholic has the guard play to protect the ball, dictate the tempo and pull the upset; Xavier Simpson, Martyce Kimbrough and Tre Cobbs keyed a runaway win over Cincinnati Roger Bacon in the semifinals.
THE KEYS: Bragg and Pardon block shots and clean the glass, and 6'2 Brian Parker is also a bull on the block for VASJ. Lima Central Catholic has really turned on the defense over its last three games and will look to create transition opportunities with its defense. If the Thunderbirds can get defensive rebounds and beat the pressure while looking to attack after the Vikings score, this one could come down to the final few minutes. Simpson is just a sophomore, but he's gifted enough to attack the VASJ defense the way not many guards have been able to.
NUMBER TO KNOW: Two. That's the number of VASJ postseason games decided by single digits this year and last, when the Vikings steamrolled the Div. IV field.
THE SKINNY: Pass-first point guard Mo Johnson gets the Vikings in the right places and gets his teammates rolling. He'll likely face more pressure at both ends than he's faced since the district finals in this one, though, and Lima Central is playing with a bunch of confidence. There's a difference between seeing areas to attack VASJ and actually limiting Bragg, Parker and Company for four quarters, though, so the Thunderbirds will need to make shots early and hope momentum and energy can carry them through.
Div. I: Lakewood St. Edward (25-2) vs. Upper Arlington (27-1), 8:30 p.m.
THE PATHS: Both teams won their semifinal games by 25 points, setting up the best game of the weekend for last. St. Ed's needed to beat rival St. Ignatius for a third time in the regional semis, then routed Mansfield Senior and Cleveland East Tech to get here. The Eagles have been considered by many the state's best team all year and have just one in-state loss all year. The Golden Bears beat Gahanna Lincoln, Pickerington Central and Columbus Northland -- nobody outside the UA locker room or community saw that coming -- to get to the state tournament and dominated Trotwood-Madison on Friday.
THE KEYS: Logan Richter, Upper Arlington's tallest player at 6'6, has to be able to rebound and avoid foul trouble against a St. Ed's team that will attack the rim against anybody and has both size and athletes. 6'9 sophomore Derek Funderburk, back from a foot injury, is a game changer who's adding scholarship offers by the week, while 6'7 Kipper Nichols is a junior who's actually a wing but can play inside and out. The Eagles want to go fast; the Bears want to go much slower, and will need to have a presence on the glass to execute their game plan.
NUMBER TO KNOW: 26. That's Upper Arlington's win streak coming into the grand finale. The Bears haven't lost since the second game of the season, way back in early December.
THE SKINNY: Nichols could be the best player in the state tournament -- and he's far from a one-man show. He's an improving, versatile prospect who joins Marsalis Hamilton and Tony Vuyancich in driving a St. Ed team that's aggressive and relentless at both ends. Don't chalk this one up just yet, though. Kevin Vannatta is on an absolute tear for Upper Arlington, and the Bears are a little like Massillon Jackson in 2010 -- red-hot at the right time and looming as dangerous, even if the word isn't fully out. Expect the biggest crowd of the weekend to be on hand and to very much be rooting for the team from just down the street.
---