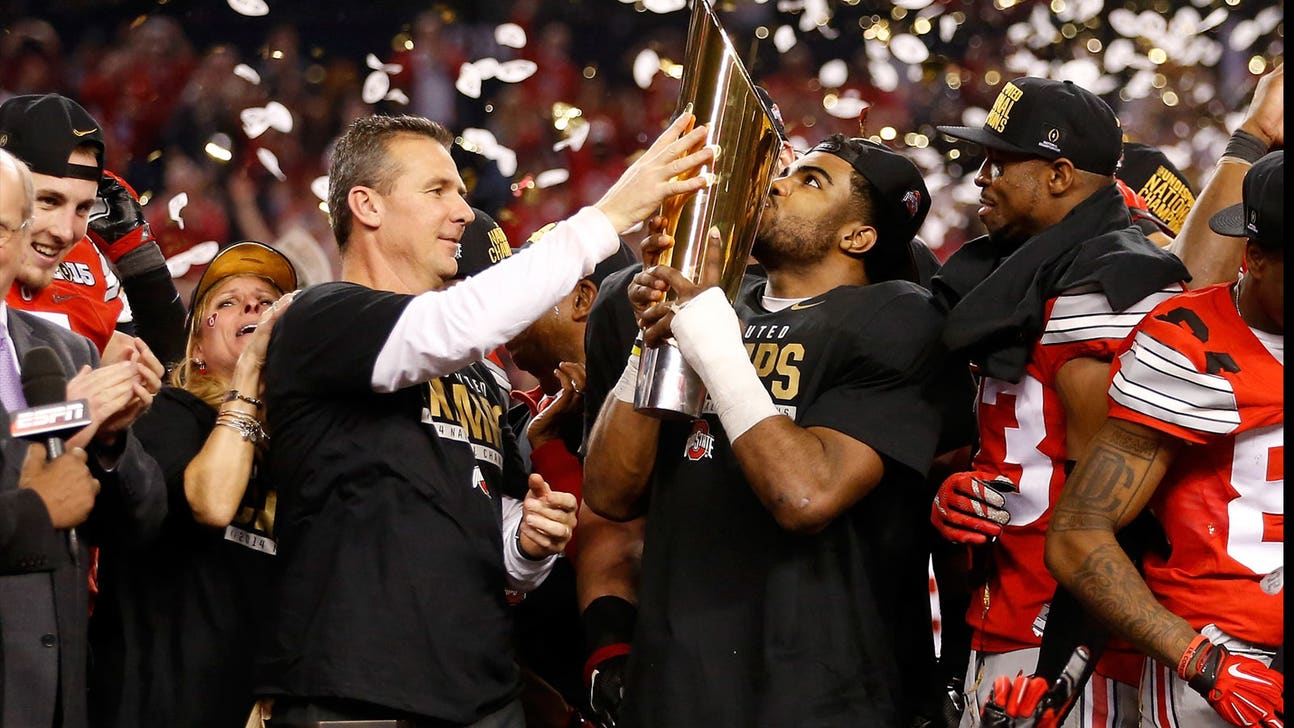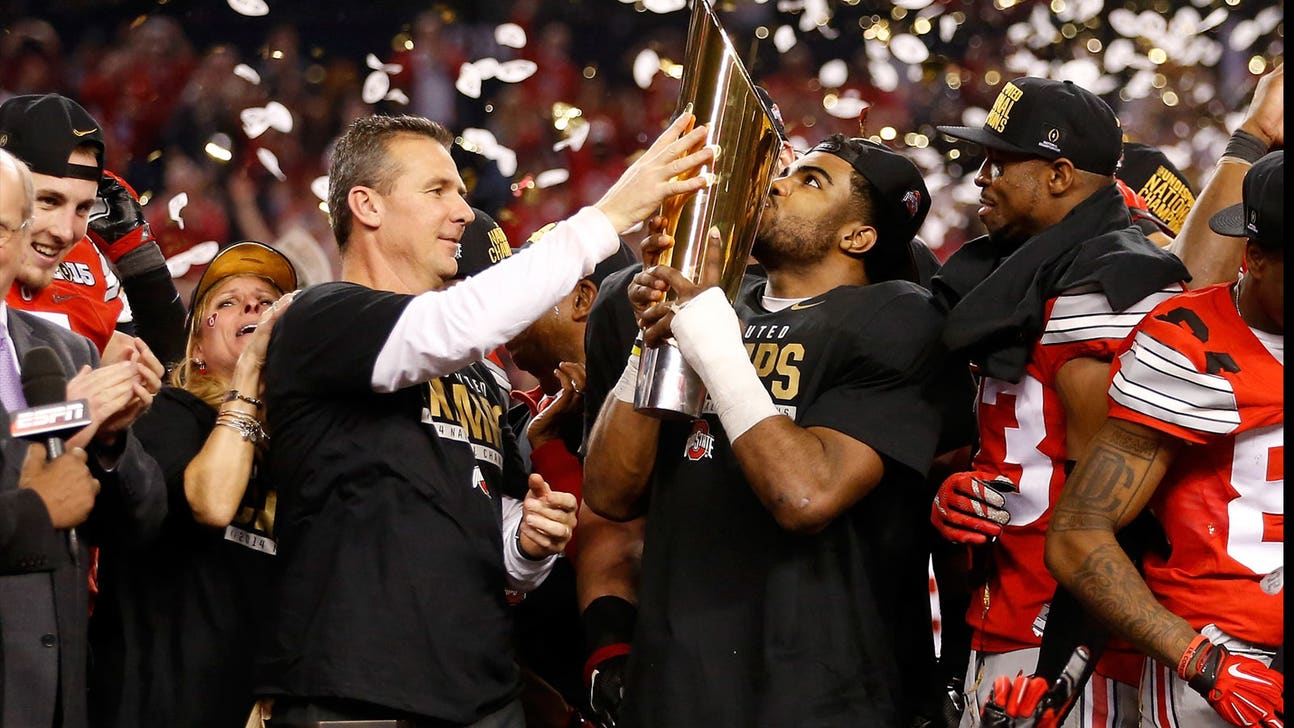 Ohio State's Elliott gets national title tattoo
Published
Feb. 1, 2015 5:56 p.m. ET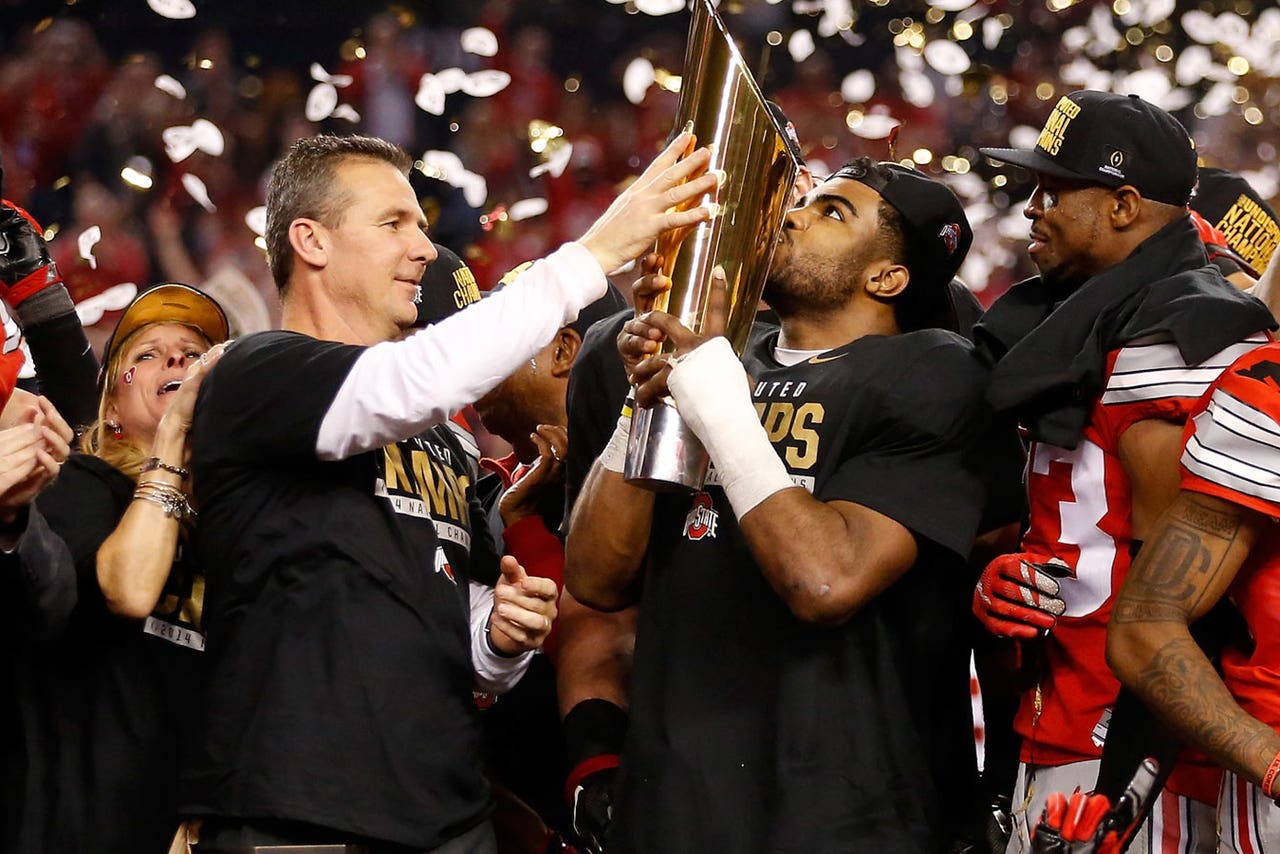 Buckeye running back Ezekiel Elliott had a tremendous run through the postseason. He rushed for over 200 yards against the Wisconsin Badgers in the Big Ten title game (220 yards), Alabama in the Sugar Bowl (230 yards) and Oregon in the national championship game (246 yards).
He finished the season with 1,878 yards and 18 touchdowns.
Elliott was certainly a big reason the Buckeyes hoisted the championship trophy after beating Oregon 42-20 on January 12.
He will now raise the trophy every time he lifts his left arm.
The star running back sent out pictures of a recent tattoo that includes the block O logo of Ohio State University, the Gateway Arch in St. Louis where Elliott comes from and the national championship trophy. Elliott's number 15 is also represented.
---