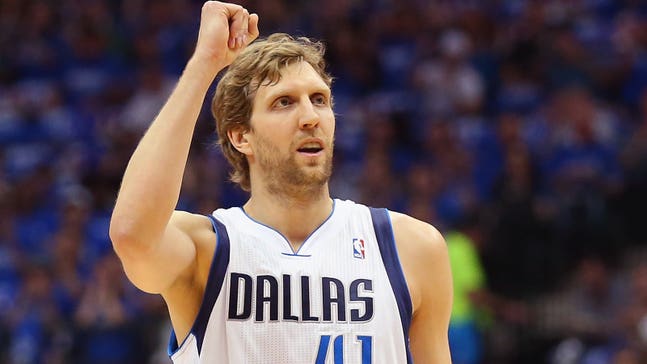 Nowitzki: Final weeks of regular season helped Mavs believe they could win in playoffs
Published
May. 3, 2014 1:43 a.m. ET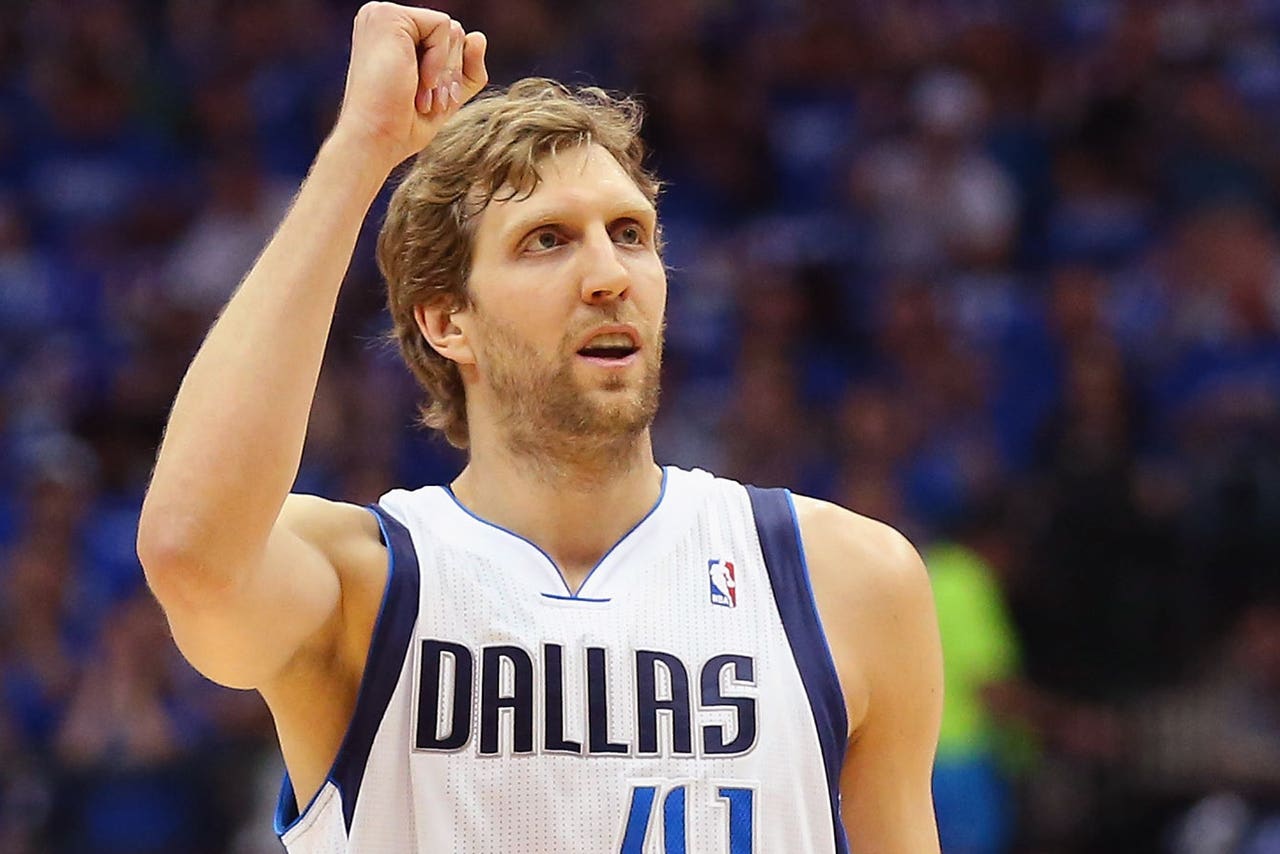 Not many experts picked the Dallas Mavericks to win their first-round playoff series with the San Antonio Spurs.



But the eighth-seeded Mavs have given the top-seeded Spurs all they can handle through six games.



When did Dallas start believing they had a chance to win their first-round series?



Dirk Nowitzki, who scored 22 points in Friday night's 113-111 Mavs victory, said it started with a couple weeks left in the regular season.



"We were at a junction there where we had to play really, really well just to get in," Nowitzki said after Game 6. "I think we had a lot of big games already coming down the stretch and I think it helped us here in this playoff run, so far.



"We've been in so many close games this season. We've been in so many close games on the road where we hung in there. So, yeah, I think the last couple weeks of the regular season, just for us scrambling and leaving it all out there just to make it in helped us get off to a good start here in the playoffs."



The Mavericks closed the regular season by winning five of their last seven. The two losses were to San Antonio, 109-100, and in overtime at Memphis, 106-105.
---