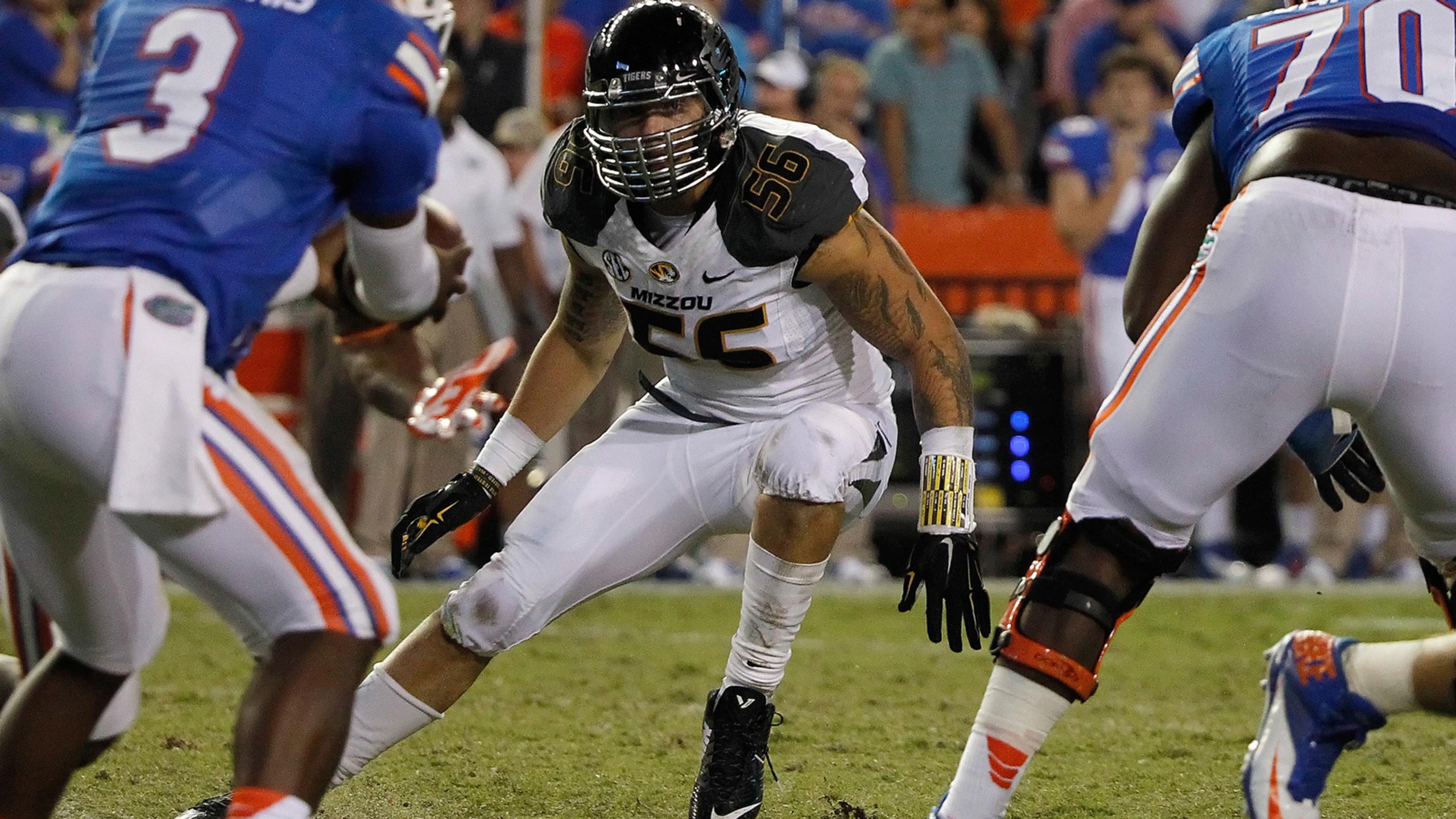 Notebook: Gophers bracing to stop SEC Defensive Player of the Year
BY foxsports • December 17, 2014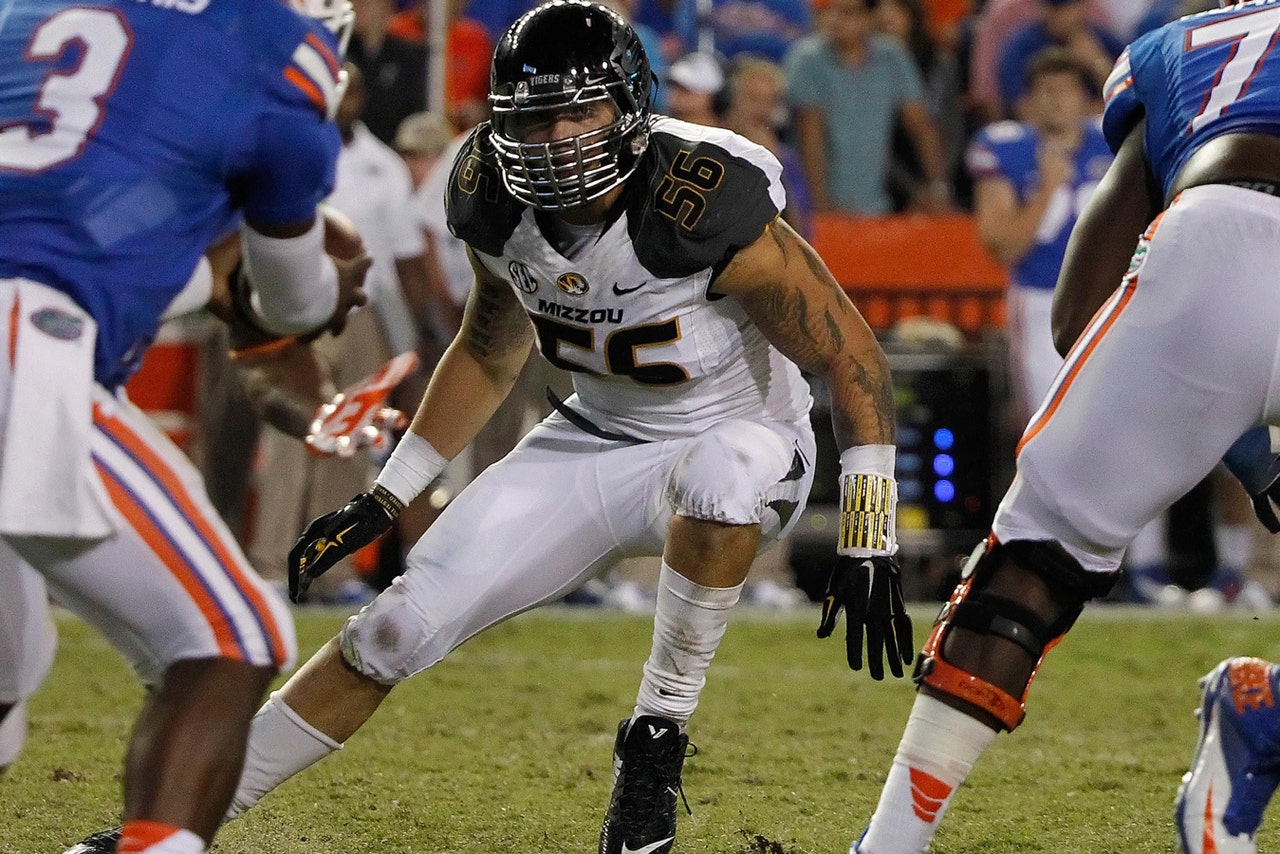 MINNEAPOLIS -- When the Gophers football team watches film of opponents, players don't memorize names. Instead, they pay attention to the numbers of the opposing players.
As Minnesota has started to watch some game film of Missouri, its opponent in the Citrus Bowl on Jan. 1, there's one number that has stood out to the Gophers: No. 56.
That would be Tigers defensive end Shane Ray, who was named the SEC Defensive Player of the Year. Ray, a 6-foot-3, 245-pound redshirt junior, was a consensus All-American and could very well leave school a year early for the NFL Draft. He enters the bowl game with 14 sacks and 21 tackles for loss both rank in the top six nationally.
Missouri's defense as a whole has been solid this year, but the Gophers have yet to see a player quite like Ray. There's no question all eyes will be on No. 56 on New Year's Day.
"You're playing the Southeast Conference Player of the Year. I think we all know what kind of talent is in the Southeast Conference," Gophers coach Jerry Kill said Wednesday of Ray. "He's really, really good. The other one is really good. I know I've called about three coaches who have played against them, and they said they're even better when they play than when you watch them on field."
There were only three games this year in which Ray didn't have a sack. He had a whopping four sacks against UCF earlier in the year and had two or more sacks in six games. Surrendering sacks wasn't a problem for Minnesota this year, as it gave up just 19 all season -- tied for third-fewest in the Big Ten.
Then again, there aren't many Big Ten players that have all the pass rushing tools that Ray possesses. The Gophers' offensive line and tight ends will have their hands full trying to protect quarterback Mitch Leidner.
"It's going to be one of our toughest challenges of the year, but you can't look at it that way," said Minnesota tight end Maxx Williams. "We've got to game plan. We've got to work hard and you've got to just go play your game because anything can happen. Their D-ends are great. They're making plays all over. Hopefully we're ready for it. That's why you watch film and see what they like to do."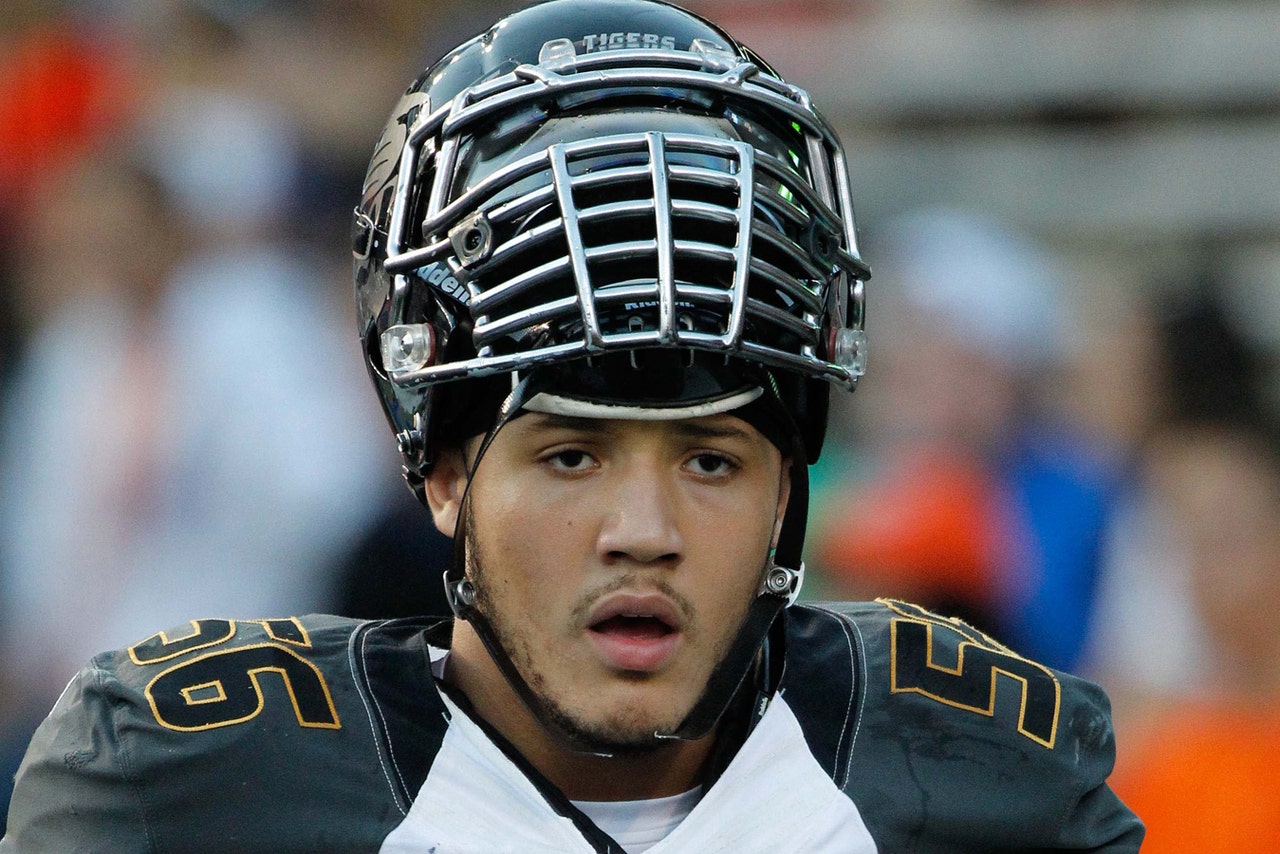 Missouri's Shane Ray

The other defensive end that Kill alluded to is Markus Golden, who put up impressive numbers of his own this season. Golden complemented Ray on the other end of the defensive line by tallying 8.5 sacks and 16 tackles for loss.
If Minnesota focuses on Ray on one end, it can't forget about No. 33 on the other end.
"The first thing you notice is how fast the ends come up the field," said Minnesota running back David Cobb. "They want to get to the quarterback, so it will be critical to stay out of third-and-long because those guys can really rush."
Kill surprised by his own success: When Kill was hired as the Gophers coach before the 2011 season, he signed a five-year contract because he believed he'd need at least that long to turn Minnesota's program around.
Four years later, Kill and his staff are ahead of schedule. The Gophers have won eight games in back-to-back years and are now playing in the school's first Jan. 1 bowl game since the 1962 Rose Bowl.
Kill was asked Wednesday if he could have seen this type of progress this quickly.
"No. Uh uh," Kill said. "Not when we came in and where we were at and where you have to go. You're in the Big Ten on top of that. That's a compliment to the kids, the culture changing and they changed with it. They bought into working hard. The compliment goes to the kids, and it started last year and it's continued to grow."
Because of the success of this year's team, Kill said he's noticed a heightened level of excitement from Gophers fans with regard to this year's bowl game. Minnesota played in Texas in each of its last two bowl games, and the Citrus Bowl is the Gophers' first visit to Florida since the MicronPC.com Bowl in 2000.
Fans have snatched up tickets to the game, and the school is offering an affordable travel package for students that includes a game ticket and travel to and from Orlando by bus. That type of buzz was simply nowhere to be found a few years ago when Kill first got to campus.
"When you're on the road recruiting, everybody I think is excited about what we're doing," Kill said. "And then I think we've got a great deal of respect from all the people on the outside looking in saying, 'Man, the program's come a long way.' There's no question there's good vibes. When you have that, recruiting's better. Winning solves a lot of problems. If we continue to win, everything continues to get better."
Twins pitcher to serve in parade: Minnesota Twins closer Glen Perkins, a Minnesota native and former Golden Gophers pitcher, will serve as the Gophers' VIP guest for the Citrus Parade on Dec. 30. He'll join former NBA All-Star Grant Hill, who will be the parade's grand marshal.
Perkins, who resides in Minnesota during the offseason, pitched for the Gophers in 2003 and 2004 and was the Big Ten Pitcher of the Year in 2004 before the Twins drafted him in the first round. He earned his second All-Star appearance this season Minnesota.
The Citrus Parade takes place at 10 a.m. ET on Dec. 30. It takes place between the Russell Athletic Bowl on Dec. 29 and the Citrus Bowl on Jan. 1.
Follow Tyler Mason on Twitter
---