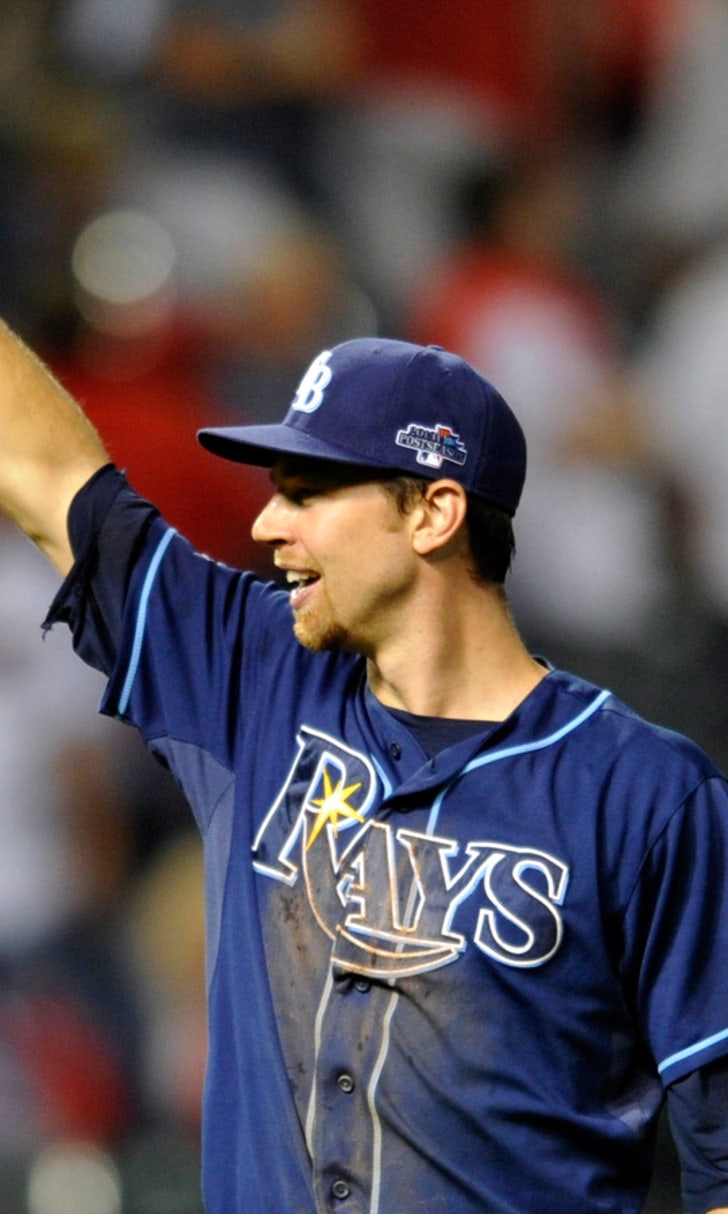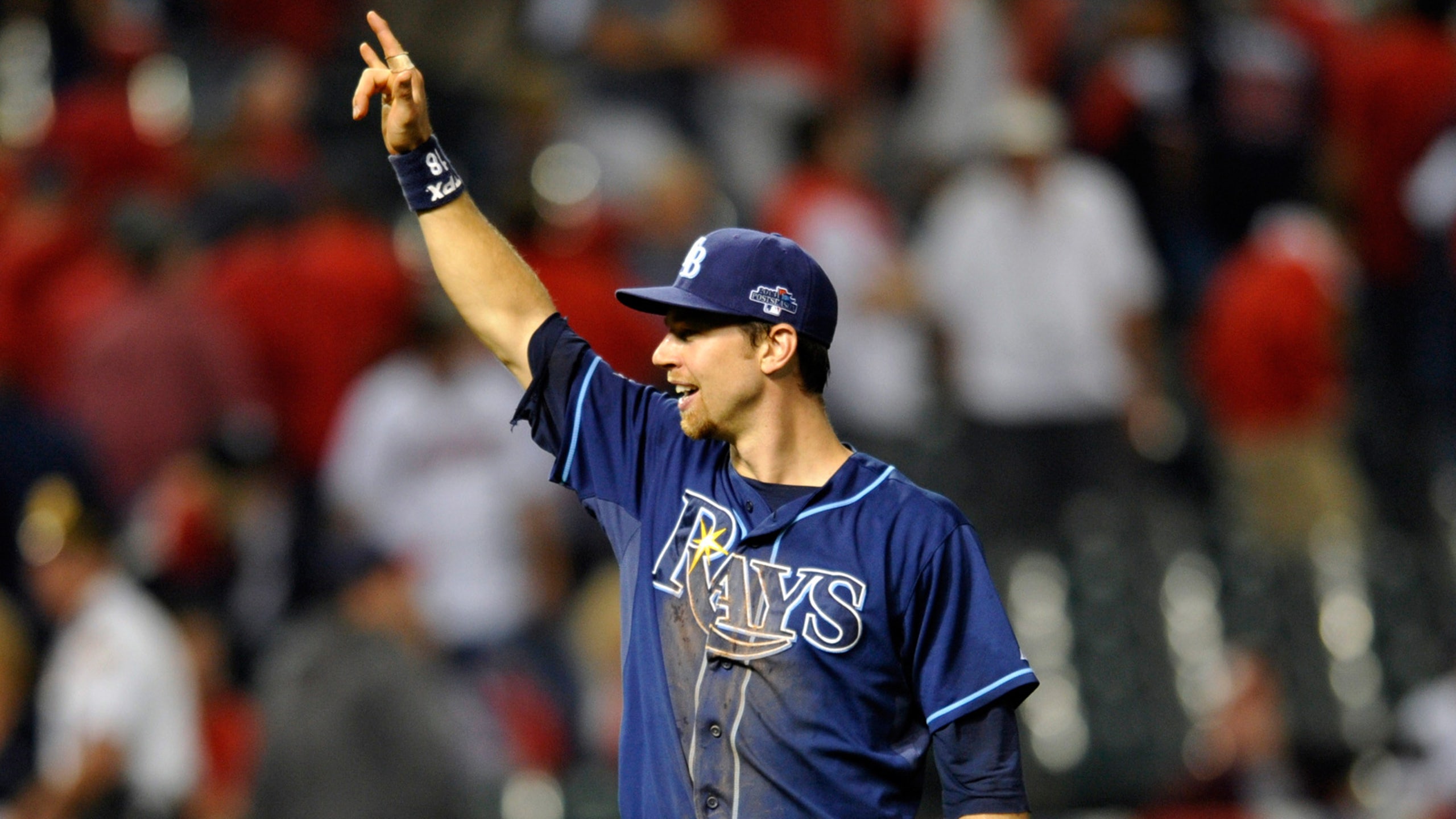 Notebook: Ben Zobrist doesn't expect back issue to linger for long
BY foxsports • February 20, 2014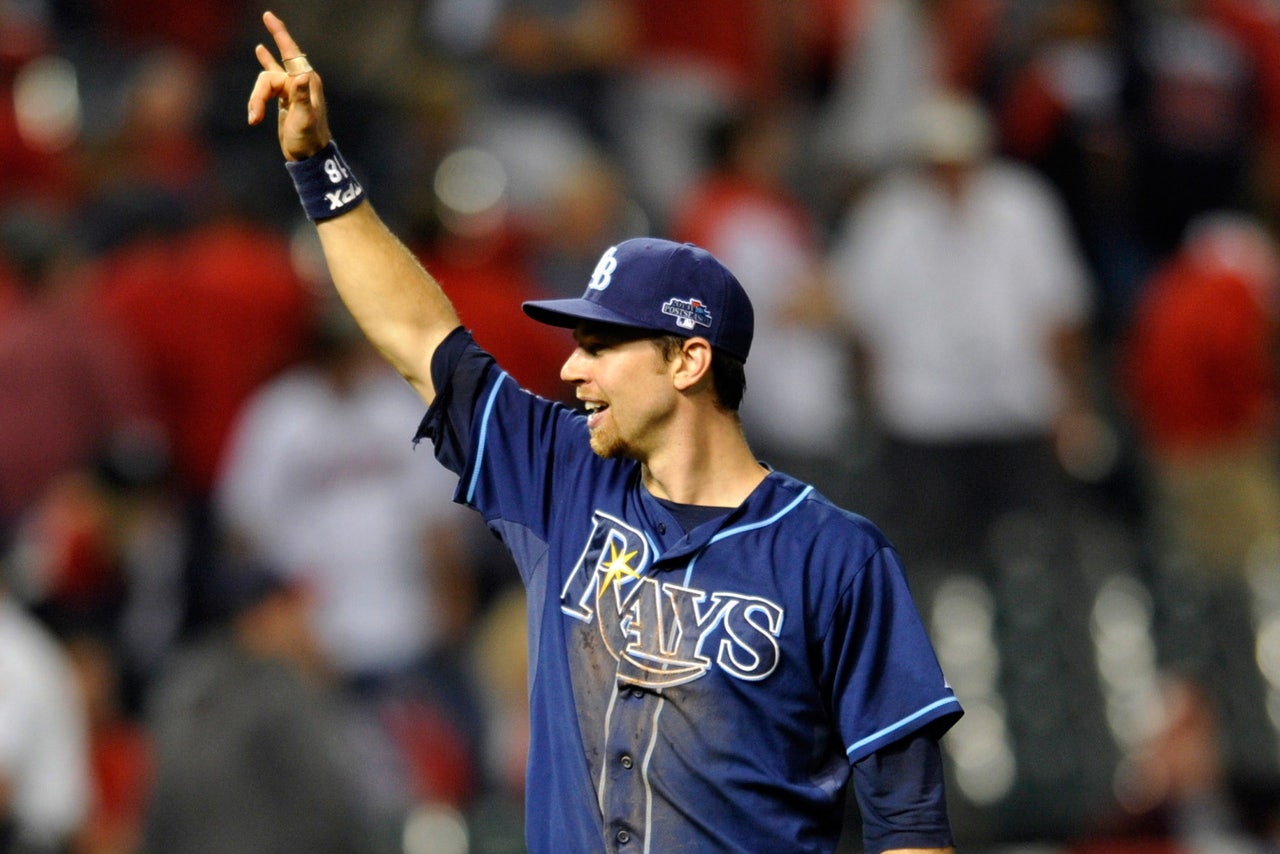 PORT CHARLOTTE, Fla. -- Tampa Bay Rays second baseman Ben Zobrist suffered an early spring training setback Wednesday, tweaking his back while lifting in the weight room here. His participation in drills Thursday at Charlotte Sports Park was limited, though he doesn't expect the problem to linger.
"It's just tight and sore right now," Zobrist said. "So I'm just going to have to wait a couple days before I get started."
There seemed to be little alarm by Rays manager Joe Maddon and others within the organization about the two-time All-Star's condition. Zobrist described the issue as a lower-back injury, and he was confident in saying he didn't think the mishap was "anything serious."
Still, it seems unlikely that Zobrist will have a large workload in the coming days. Despite the precaution, he said he wouldn't characterize the injury as serious enough to keep him from being ready for Tampa Bay's spring opener against the Baltimore Orioles on Feb. 28 at Charlotte Sports Park.
A fast return would be a positive sign, of course. Zobrist, an eight-year veteran, is a key component of a returning infield that stands as one of the major leagues' best. He hit .275 with 12 home runs and 71 RBI last season, and he was named one of the Rays' two All-Stars along with left-hander Matt Moore.
The year continued a recent stretch in which he has remained a consistent part of Tampa Bay's lineup. Since 2009, he has played in at least 151 games each season. He appeared in 157 last year.
"It's truly one moment at a time, see how he comes in tomorrow," Maddon said. "But (head athletic trainer) Ronnie (Porterfield) does not anticipate a lengthy problem or concern."
NO HARD FEELINGS
Shortstop Yunel Escobar made his debut at camp Thursday, and he appeared to have no lingering ill will after missing out on an American League Gold Glove Award last season.
Escobar, traded to the Rays from the Miami Marlins in December 2012, emerged as one of Tampa Bay's best defensive players last summer. His athleticism and knack for making highlight-worthy plays made him a quick favorite among teammates.
Many -- including Maddon -- pegged him as a real possibility to win the AL Gold Glove Award.
However, the Orioles' J.J. Hardy captured the prize at shortstop when winners were announced in October. In revisiting the decision, Escobar knows more opportunities could lie ahead.
"That's something that's out of our hands," Escobar said through a translator. "It's nice that somebody can say that (he deserved to win), but that's really just how the game is. I've got to keep working hard just because, hey, maybe this year I can come away with a Gold Glove."
PRACTICE NO-HITTER
One of the day's best moments came when the Rays practiced pop-up drills and staged a no-hitter celebration. Late in the exercise, first baseman James Loney made the final "out," and soon after, teammates rushed David Price on the mound as if the left-hander had completed the perfect start.
"Those are the kind of things that make this organization what it is and why it has become such a destination for players to come in free agency," Rays third baseman Evan Longoria said.
VISA PROBLEMS
All but three of the 64 Rays players invited to camp reported in time for the team's first full-squad workout Thursday. Right-handers Juan Sandoval and Juan Carlos Oviedo as well as infielder Wilson Betemit remain missing because of visa issues.
FOUR ACTS ANNOUNCED
The Rays announced four acts Thursday for their upcoming Summer Concert Series. Weezer, The O'Jays, Imagination Movers and The Wiggles will make appearances at Tropicana Field.
Weezer, a rock band, will perform June 7 when Tampa Bay hosts the Seattle Mariners. The O'Jays, an R&B group, will play June 21 when Tampa Bay hosts the Houston Astros. Imagination Movers, an Emmy-winning group, will appear July 27 when Tampa Bay hosts the Toronto Blue Jays. The Wiggles, an Australian children's music group, will take the stage Sept. 7 when Tampa Bay hosts the Orioles.
DON ZIMMER APPEARANCE
Don Zimmer, a Rays' senior baseball adviser, made an appearance at spring training Thursday. The renowned former player and manager, now 83 years old, was seen observing drills from a golf cart.
His presence didn't go unnoticed.
"I said, 'He's starting to look as good as he did on that old Brooklyn Dodger baseball card,' " Maddon said. "I mean, he has lost all that weight, he has got the good look on his face, he has got a bounce about him. It was great to have him down here."
You can follow Andrew Astleford on Twitter @aastleford or email him at aastleford@gmail.com.
---