Arizona Wildcats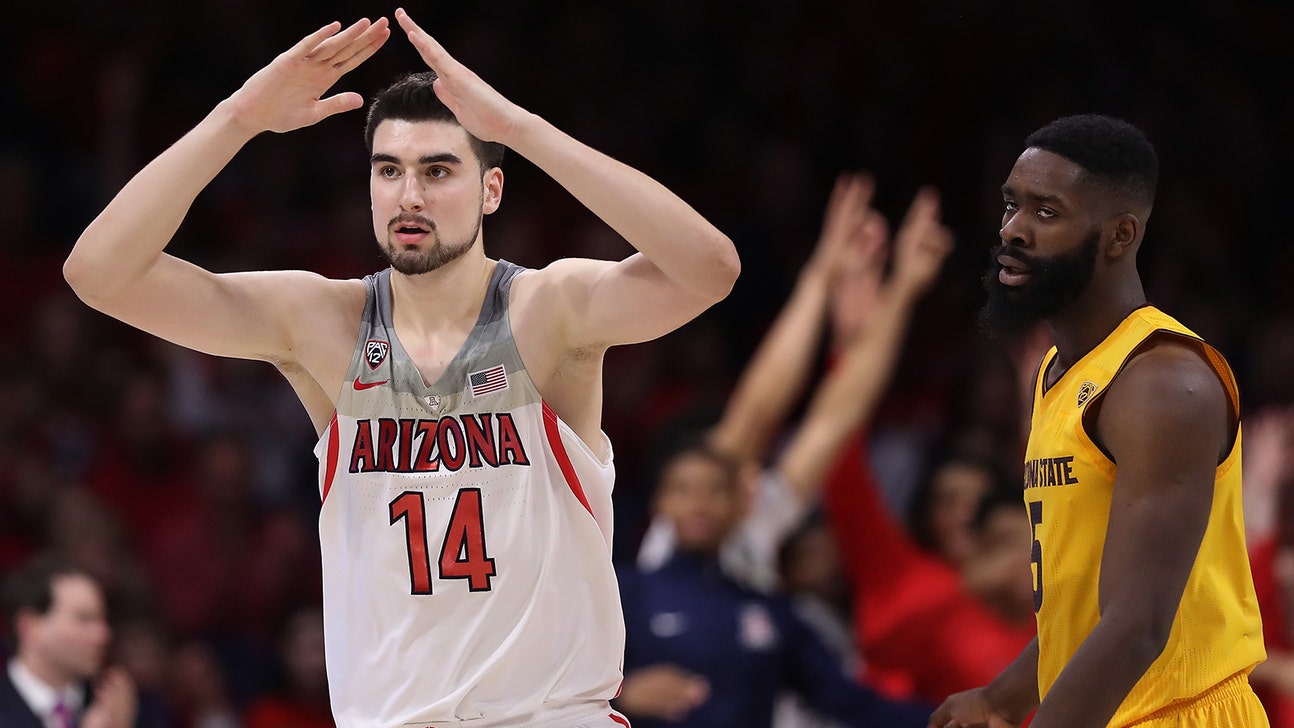 Arizona Wildcats
No. 16 Wildcats roll to lopsided win over rival Sun Devils
Published
Jan. 13, 2017 4:44 p.m. ET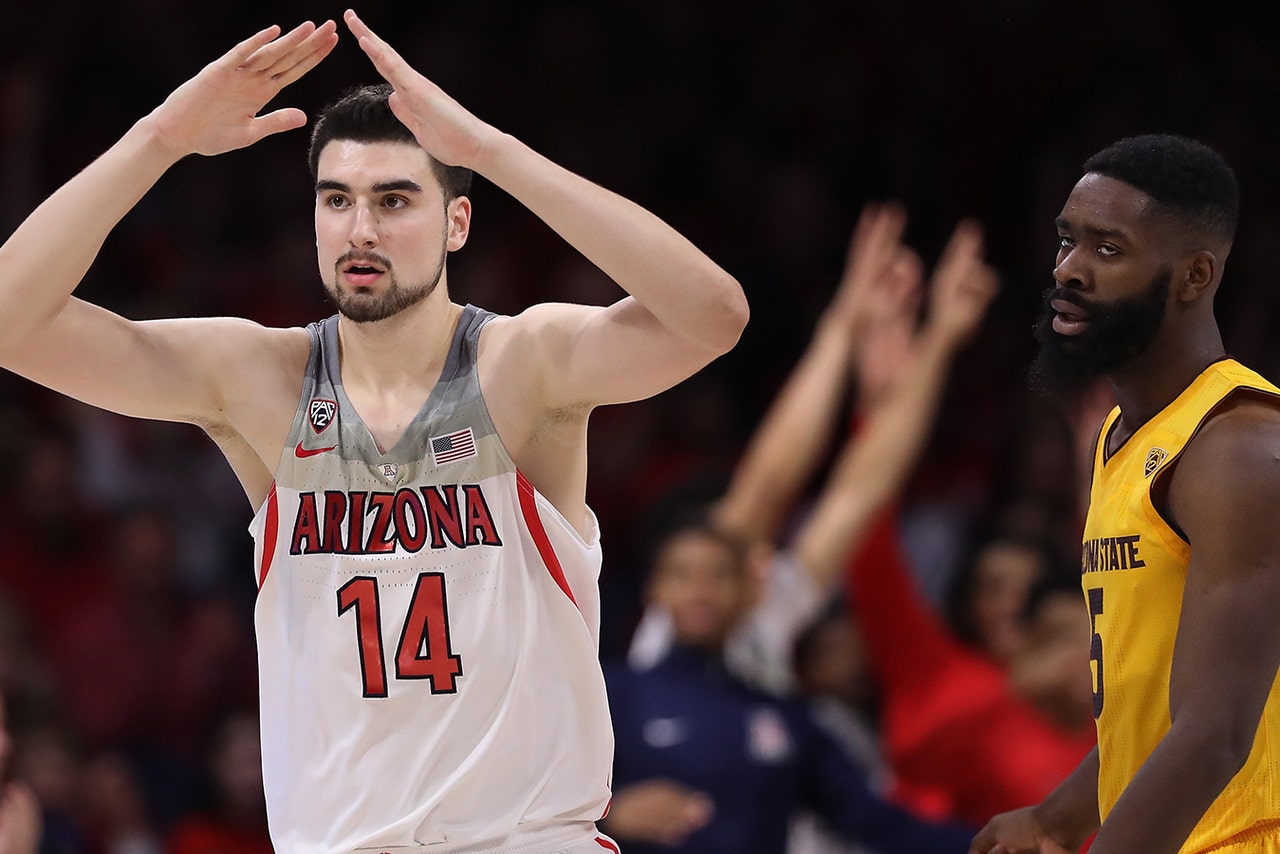 TUCSON, Ariz. -- Dusan Ristic dropped in a jump hook on the game's first shot and scored nine points in Arizona's opening blitz. Just when Arizona State started to push back, Lauri Markkanen made three straight 3-pointers.

Two 7-footers with diverse skills for the Wildcats, one big match-up nightmare for their opponents.

Markkanen scored a career-high 30 points, Ristic finished with 16 and No. 16 Arizona used a dominating first half to beat rival Arizona State 91-75 on Thursday night.

"They're very skilled and they have good guard play to get those guys the ball, a good offensive plan for those guys," Arizona State coach Bobby Hurley said. "Markkanen can hurt you so many ways. He's a very complete basketball player."

Arizona (16-2, 5-0 Pac-12) turned the first of two regular-season games in this rivalry into a laugher from the opening tip.

Behind a rash of 3-pointers and rim-rattling dunks , the Wildcats scored the game's first 12 points and kept pushing. Kadeem Allen scored 18 points and Markkanen made 4 of 7 from 3-point range.

Arizona shot 57 percent, had a 38-22 rebounding advantage and scored 19 second-chance points on 12 offensive rebounds. The Wildcats had 25 assists -- eight by Allen -- on 34 made field goals.

"If you have 25 assists, a lot of great things happened," Arizona coach Sean Miller said.

The Sun Devils (9-9, 2-3) outplayed Arizona for parts of the second half, but fell into too big of a hole after missing all nine of its shots from the 3-point arc in the first half.

Obinna Oleka led Arizona State with 22 points and Tra Holder added 20.

"When the 3 isn't falling, we have to find other ways to score the ball and be effective," Holder said.

Arizona State had trouble with Utah's size in an 88-82 loss in its last game. The Wildcats are even bigger; the Utes had trouble with their length in a 66-56 loss at McKale Center last week.

The Sun Devils started 6-foot-10 Jethro Tshisumpa in attempt to negate some of Arizona's size advantage.

It did little good. Ristic scored the game's first basket and had seven points in the opening 2 1/2 minutes as Arizona revved up the McKale Center crowd with an opening 12-0 run.



The Sun Devils had some success by switching to a zone, but the Wildcats quickly figured that out. Markkanen hit three straight 3-pointers in a span of 75 seconds and the lead surged to 29-12.

"Lauri was spectacular tonight," Miller said.

Arizona State tightened up defensively in the closing minutes of the first half, but still trailed 45-25.

The Sun Devils finally started getting 3-pointers to fall in the second half -- extending their streak to 523 games -- and continued to play well defensively. They cut the lead to 13 midway through, but were too far behind to make up enough ground and Arizona pulled away.

BIG PICTURE

Arizona continues to thrive, even with Allonzo Trier in street clothes. The Wildcats are a matchup nightmare because of their length, particularly when Markkanen is hitting from the perimeter.

Arizona State simply can't win when it's not making 3-point shots. The Sun Devils finished 10 for 27 from beyond the arc, but going 0-for-the-first-half killed any chance of ending a six-game losing streak in Tucson.

MISSING TRIER

Speculation began to churn last week that Trier would return from his suspension soon.

It still hasn't happened. Trier was out of the lineup against the Sun Devils, missing his 18th straight game for unspecified reasons. It didn't seem to slow down the Wildcats

GRAHAM'S GESTURE

Arizona State leading scorer Torian Graham had a pointed gesture to Arizona's student section before the game.

Video shot by a TV reporter before the game shows Graham thrusting both middle fingers at the students before running into the tunnel toward the locker room. Graham finished with 18 points.

UP NEXT

Arizona State plays at No. 4 UCLA next Thursday and at No. 25 Southern California on Jan. 22.

Arizona plays at USC next Thursday and UCLA on Jan. 21.
---
ARIZONA WILDCATS trending
---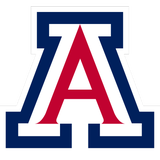 Get more from Arizona Wildcats
Follow your favorites to get information about games, news and more
---