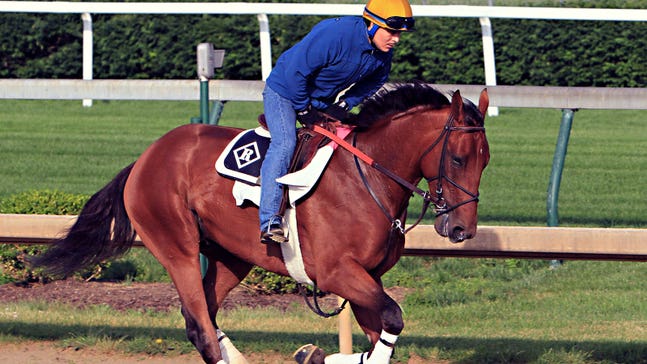 Nine challengers in line to take on American Pharoah in Belmont
Published
May. 28, 2015 6:09 p.m. ET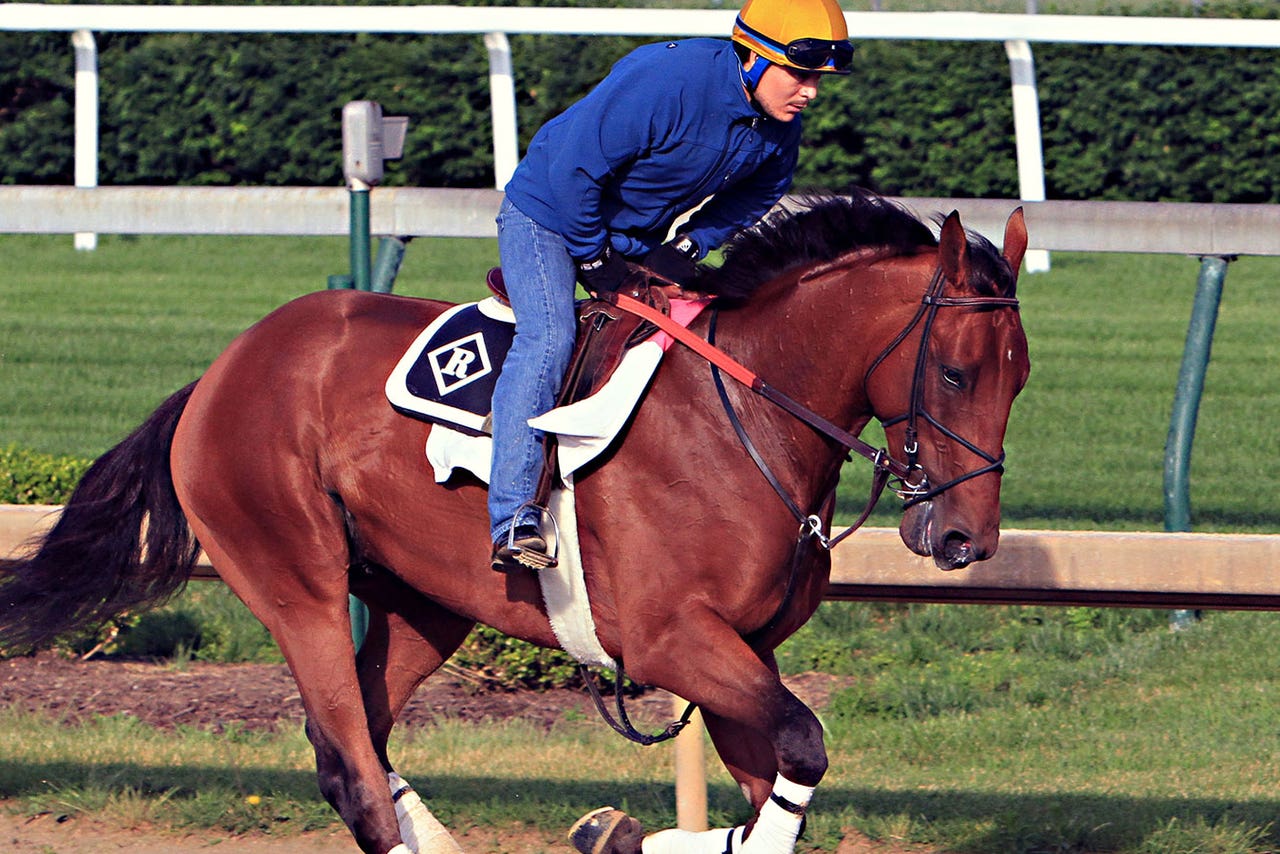 Kentucky Derby and Preakness winner American Pharoah figures to have nine challengers when he runs in the Belmont Stakes next week, trying to become the first Triple Crown winner in 37 years.
Seven of his expected rivals return from the Derby or the Preakness, while two others are new to the Triple Crown trail.
The latest horse to join the mix Thursday was The Truth or Else, who has two wins in two starts at Belmont Park. He is trained by Ken McPeek, who ended War Emblem's Triple try in 2002 with 70-1 shot Sarava.
Trainer Mark Casse said Conquest Curlinate would not run in the Belmont. The colt wasn't nominated to the Triple Crown series and it would have cost $75,000 to supplement him to the 1-1/2-mile race.
Other expected runners are Carpe Diem (10th in Derby); Frammento (11th in Derby); Frosted (fourth in Derby); Keen Ice (seventh in Derby); Madefromlucky; Materiality (sixth in Derby); Mubtaahij (eighth in Derby); and Tale of Verve (second in Preakness).
The field will be set next Wednesday, when entries are taken and post positions drawn.
Bob Baffert, who trains American Pharoah, downplayed the issue of Derby horses skipping the Preakness to rest up five weeks and run in the Belmont.
''I don't blame them,'' he said Thursday. ''That part of the Triple Crown doesn't bother me at all.''
Baffert won't send American Pharoah from Kentucky to Belmont Park until next Tuesday, and the horse won't have an official workout over the big oval. Instead, he'll gallop up to the race on June 6.
''That's my comfort zone,'' he said. ''I've had so much luck shipping out of Churchill Downs and winning Grade 1 races. I feel more confident doing that than if I was just sitting around up there.''
Kiaran McLaughlin will saddle Frosted at his home track, and he agreed with Baffert that American Pharoah doesn't need extended time over the track.
''He could probably run down a street very well over broken glass. He's a very, very nice horse,'' McLaughlin said. ''I don't think working over it is going to make him like it. It's more the distance, because no one has run a mile and a half, and you don't know if they'll want a mile and a half.''
American Pharoah has never run at Belmont, and neither have most of his challengers. However, six of them train there and The Truth or Else has those two victories on the track.
''Weird things happen in the Belmont,'' McPeek said. ''You shouldn't duck one horse in a race. American Pharoah could possibly not handle the surface. You don't know. So long as it's a dry track, we'll pull the trigger.''
Baffert agreed weather is a factor at Belmont, where the extended forecast calls for partly cloudy skies with a 20 percent chance of rain on race day.
''If it's windy and dry, it becomes deep and loose and tiring,'' he said. ''There's so many variables. I want a fair track.''
Baffert is confident in American Pharoah and his preparation, and the only pressure he's feeling is on behalf of racing fans that have waited patiently for 36 years to see another Triple Crown winner.
Only 11 horses have swept the Kentucky Derby, Preakness and Belmont, the last being Affirmed in 1978.
The most recent attempt was last year, when California Chrome finished in a tie for fourth in the Belmont. In 2012, I'll Have Another won the first two legs but was scratched on Belmont eve with a leg injury. In 2008, Big Brown didn't finish the Belmont.
''I don't want to let those fans down,'' Baffert said. ''Every year we go, `This is the one.' Hopefully, maybe, this is the one. So far all indications show me that he's doing well. It's about the horse now. Is he that good of a horse to do it?''
---