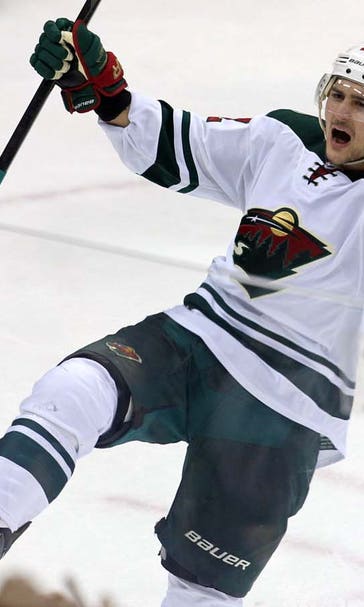 Niederreiter becomes building block in Minnesota
June 3, 2014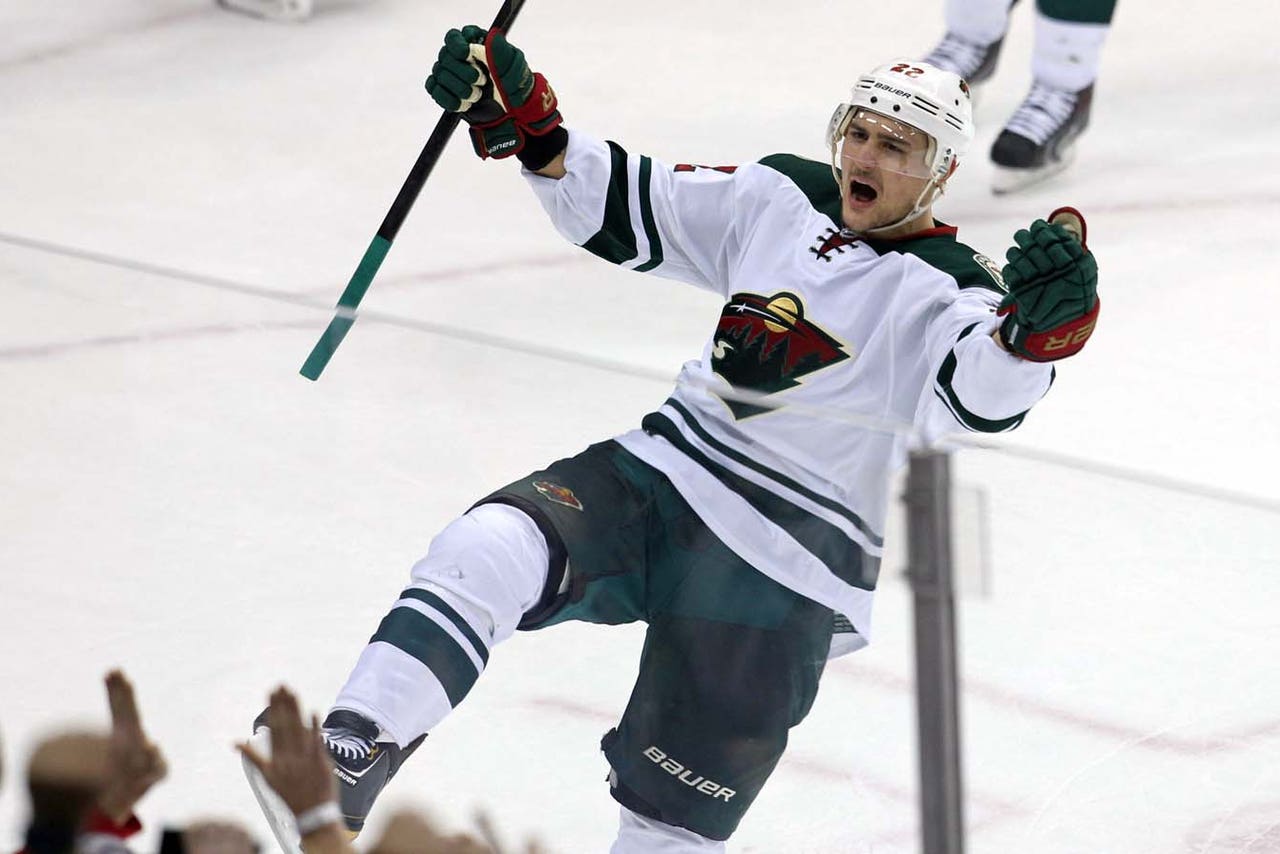 Chuck Fletcher's development of the Minnesota Wild over the past two seasons hasn't been any great secret. Since taking over as the team's general manager, Fletcher has tried to build up the organization's talent base with a focus on the team's prospects.
Fletcher essentially summarized the objective of every NHL team when he discussed the improvement this past season of Minnesota's young talent.
"You look around the league, you read all the comments in various markets, and they're talking about two things generally, 'We need to get bigger, and we need to get younger,'" Fletcher said. "Fortunately, our scouts have done a great job."
Fletcher and those scouts did both last year when they acquired right wing Nino Niederreiter from the New York Islanders.
The Wild didn't have much maneuverability last offseason, stretched up against the salary cap with tough decisions to make and without a first-round draft pick for the first time in the club's history.
Still hoping to add young talent, Fletcher traded forward Cal Clutterback and a third-round pick to New York for Niederreiter, the former No. 5 overall pick who had his relationship with the Islanders brass sour over a couple of contentious years.
"It's been incredible," Niederreiter said last month after Minnesota's playoff run ended in the second round.  "I was in New York last year and it was a little bit different of a scenario and coming here, I was really fortunate to be here and they treat the players so amazingly. Very fortunate to be here."
Fletcher rescued Niederreiter from New York and the move paid off for the Wild and the big Swiss forward.
Niederreiter had scored two goals in 64 career games with the Islanders. He spent all last season in the American Hockey League as New York refused to call him back up to the NHL. Niederreiter, who made his NHL debut immediately in 2010 as an 18-year-old, had his future with the Islanders at a standstill.
Brought to Minnesota, Niederreiter had a breakthrough seasons while scoring 14 goals, passing out 22 assists and playing to a plus-12 rating in 81 games during the regular season.
"I know I had a good summer last year and I knew I wanted to be in the NHL, and that gave me the push to be here and be the player I am," Niederreiter said. "Also very fortunate that I got traded here to Minnesota."
In the playoffs, Niederreiter took his game to another level with three goals and three assists in 13 playoff games while being a physical presence. Niederreiter, who filled many roles during the season, played on a line with Mikko Koivu and Charlie Coyle at the end of the playoffs as three big bodies who could control the puck.
"It's exciting," Niederreiter said of the way he finished the season. "I ended up playing with Chuck and Mikko and gave me, kind of a feeling that that's where I want to be next year. Definitely, that's my goal and that's what I'm looking for. I will do everything it takes to be in that spot next year, and I feel that's great motivation to push myself this summer."
After a rocky few years with New York, Niederreiter has become a foundation piece for Minnesota. Niederreiter is a restricted free agent this summer, but surely will be re-signed by the Wild.
For all he's been through in his NHL career, Niederreiter is still only 21. He was the second-youngest regular for Minnesota this season. Only defenseman Jonas Brodin, 20, is younger. More will be expected from Niederreiter, especially as the Wild look for more scoring.
"We have some kids that can finish that are already here, and typically, 20-, 21-, 22-year-old kids get better," Fletcher said. "They continue to improve, certainly up to the time they're 24 or 25, they're in that statistical upswing part of their career. We certainly believe that Nino Niederreiter will be more than a 14-goal scorer, and Charlie Coyle's going to score more than the number of goals he had this season. Granlund's going to continue to emerge. We believe Jason Zucker is an NHL-type player; that'll be up for him to get healthy and prove that to us. There's some good young players in this organization, and they will certainly be a big part of that offensive improvement."
While Niederreiter was stuck with Bridgeport of the AHL two seasons ago, he scored 28 goals. As a junior in the Western Hockey League, Niederreiter scored 41 goals before being drafted and 36 the previous season.
"I feel like I was always a goal scorer in juniors and even in Switzerland," Niederreiter said. "That's definitely my goal to be a goal scorer one day, but obviously it needs a lot of work. "You're starting to feel how you score goals in this league, and I felt the longer the season went on, the more comfortable you get in the offensive system , the more I knew how I could beat guys one-on-one and even the goalies. This is the best league and you have to figure out that first and as a young guys myself, I started to feel that more and more. That's the goal I have."
All part of Fletcher's development plan and the constant search to get bigger and younger.
Follow Brian Hall on Twitter
---
---