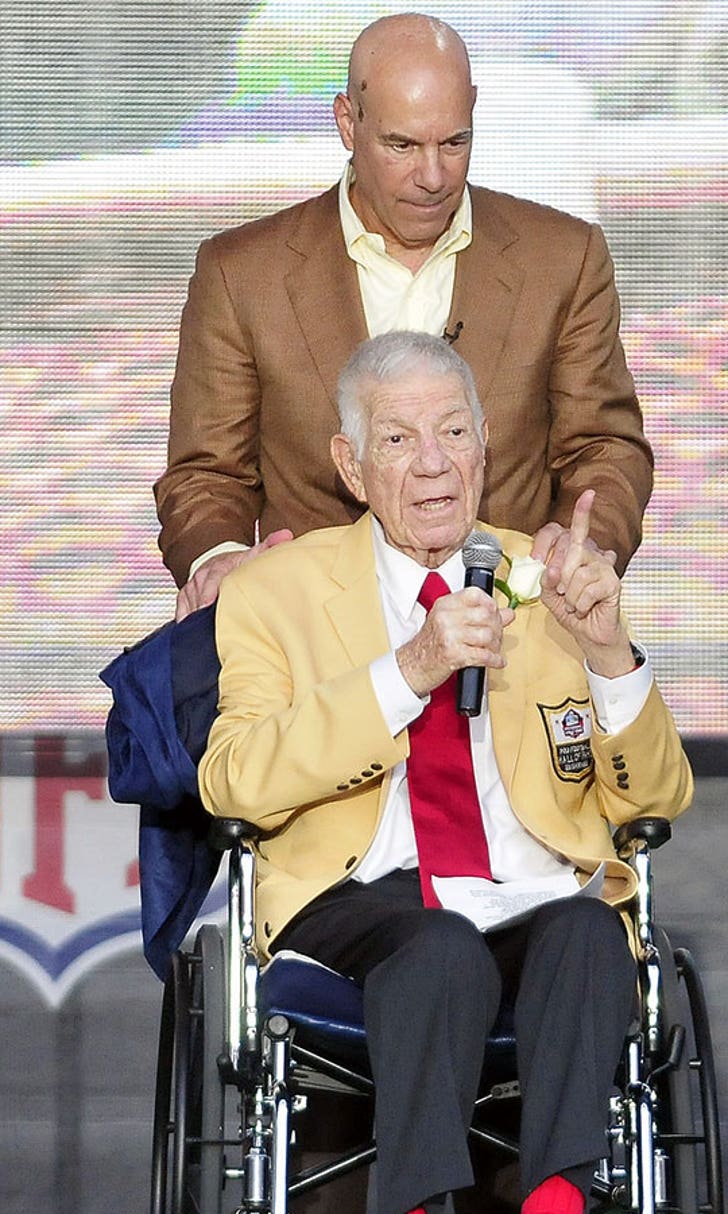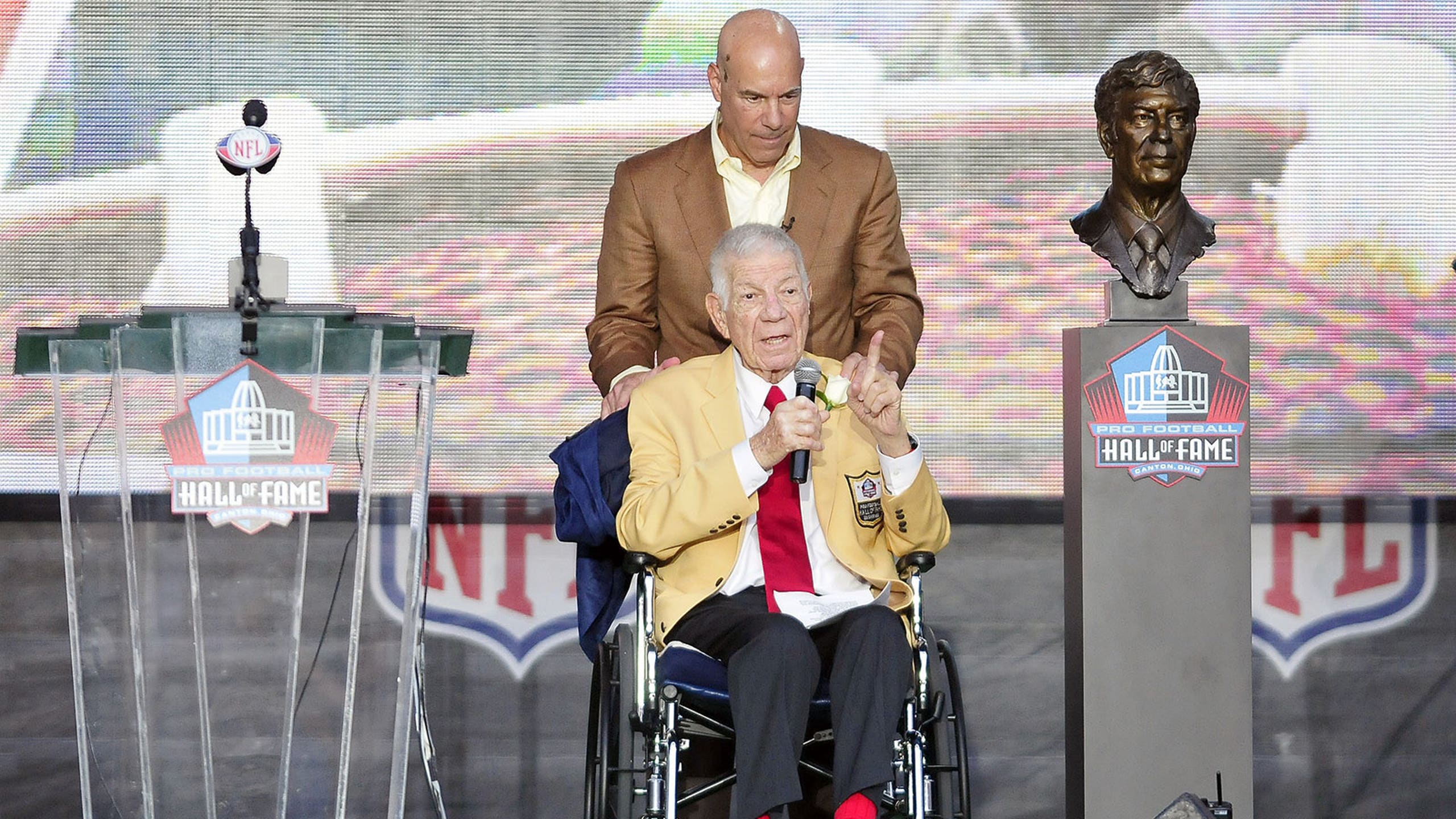 NFL Films founder, OSU alumnus Ed Sabol dies at age 98
BY foxsports • February 9, 2015
NEW YORK (AP) -- Ed Sabol, the NFL Films founder who revolutionized sports broadcasting and transformed pro football from an up-and-coming sport to must-watch theater, has died. He was 98.
Sabol died Monday at his home in Scottsdale, Arizona, the league said.
Sabol was inducted into the Pro Football Hall of Fame in 2011. During his tenure at NFL Films from 1964-1995, the organization won 52 Emmy Awards.
Working with his son, Steve, Sabol introduced a series of innovations taken for granted today, from super slow-motion replays to blooper reels to sticking microphones on coaches and players. And they hired the "Voice of God," John Facenda, to read lyrical descriptions in solemn tones.
A star swimmer at Ohio State who had a brief stage career, Sabol was in the overcoat business with his father-in-law in Philadelphia before he formed Blair Productions, a film company named after his daughter.
The self-described longtime "amateur moviemaker" outbid his competitors to win the rights to chronicle the 1962 NFL championship game, changing the course of his film career and -- very possibly -- the league's fortunes.
Until then, the recaps of the title matchups were simply called "The Championship Game." It was a highlight reel feel.
"We began making the game personal for the fans, like a Hollywood movie," Sabol told The Associated Press before his Hall of Fame induction. "Violent tackles, the long slow spiral of the ball, following alongside the players as they sidestepped and sprinted down the field. The movie camera was the perfect medium at the time to present the game the way the fans wanted to see it."
Other innovations included reverse angle replays, setting highlights to pop music and recording pregame locker room speeches.
Before he landed the rights to the 1962 championship game, Sabol's only experience filming sports was recording the action at Steve's high school football games in Philadelphia. When Ed Sabol founded NFL Films, his son was there working beside him as a cinematographer right from the start in 1964.
The two were honored with the Lifetime Achievement Emmy from the National Academy of Television Arts and Sciences in 2003.
Steve Sabol, who succeeded his father as NFL Films' president, died in 2012 at age 69 of brain cancer.
---