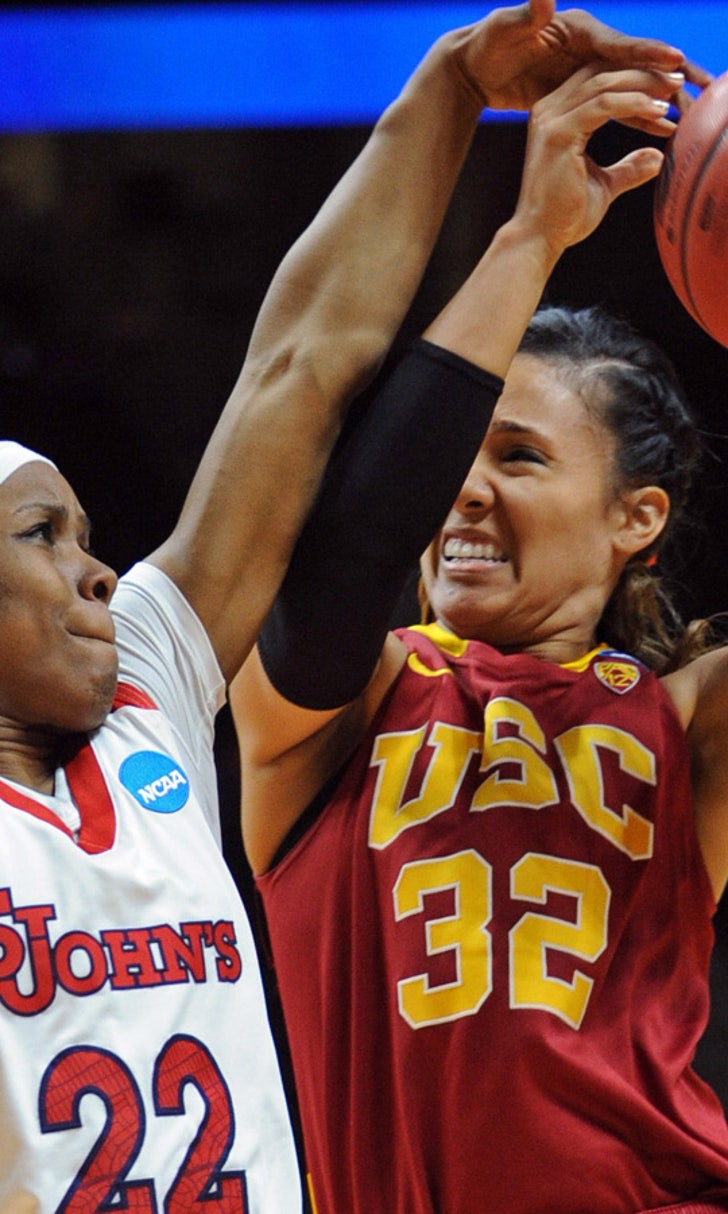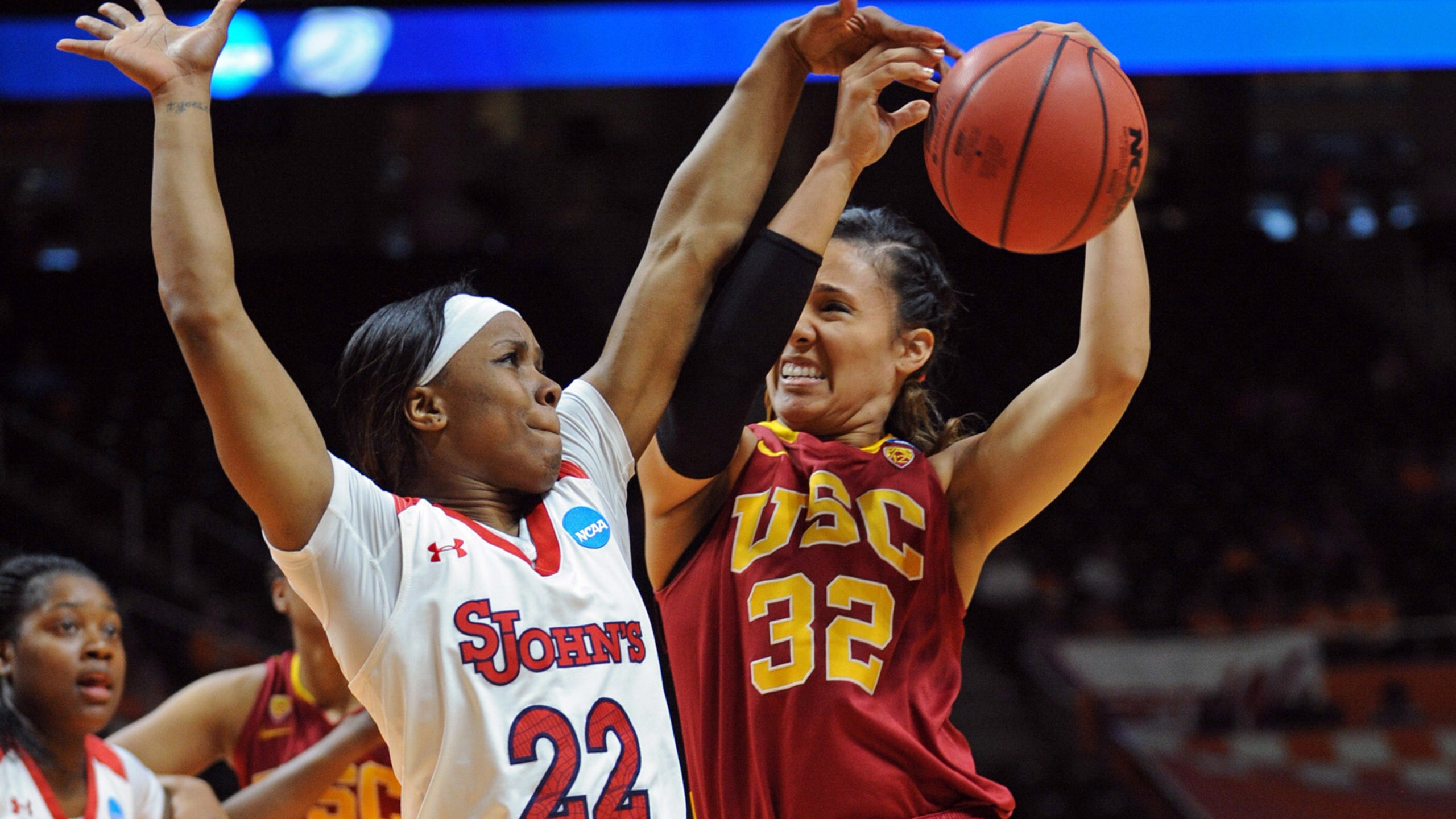 NCAA Women's Tournament: St. John's tops USC on last-second 3-pointer
BY foxsports • March 22, 2014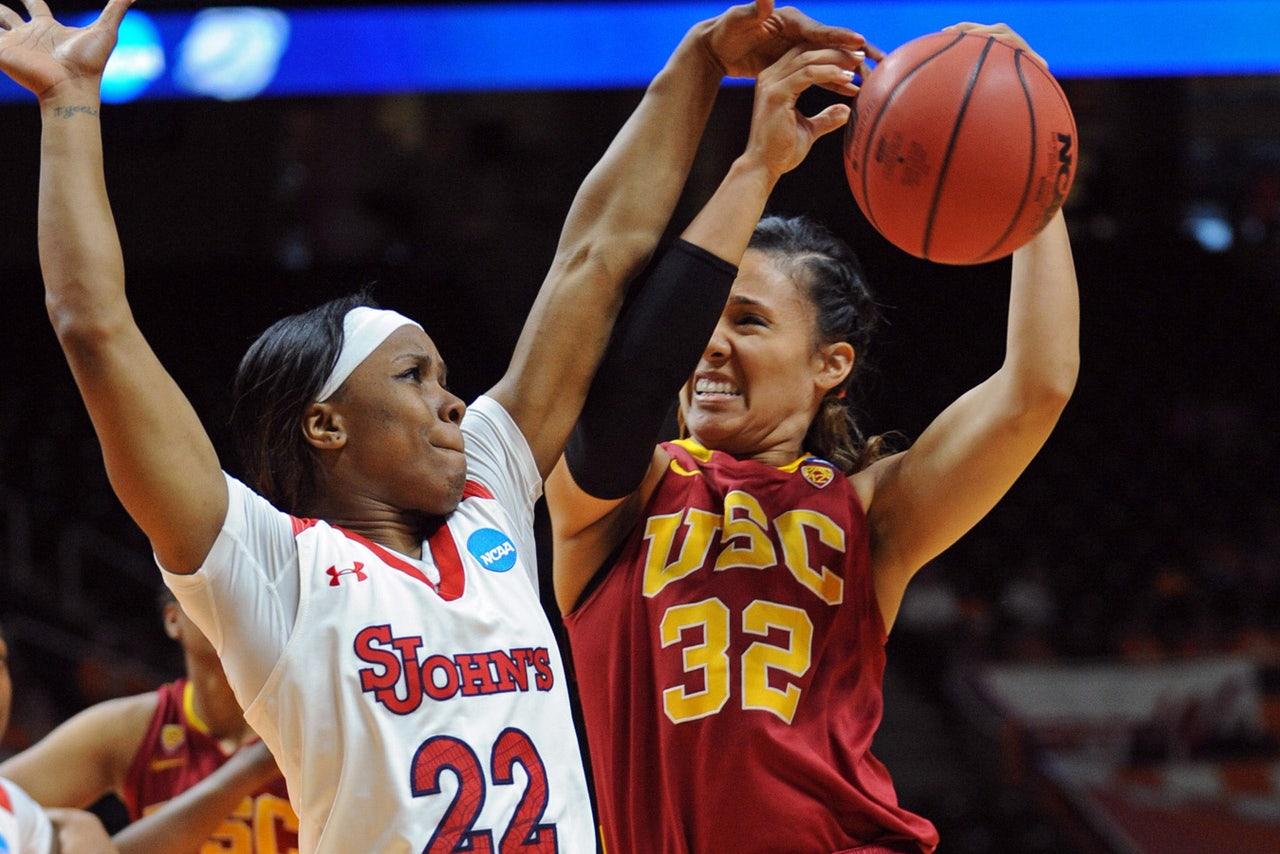 KNOXVILLE, Tenn. (AP) -- Briana Brown sank a 3-pointer with four-tenths of a second left to give No. 8 seed St. John's a 71-68 victory Saturday night over No. 9 seed Southern California in the first round of the NCAA tournament.
The St. John's victory wasn't secure until Southern California guard Brianna Barrett's desperation shot at the buzzer from at least 35 feet away bounced off the backboard and front rim.
St. John's (23-10) plays a second-round game Monday against No. 1 seed Tennessee, which beat Northwestern State 70-46 in Saturday's other matchup at Thompson-Boling Arena.
Southern California (22-13) had a six-game winning streak snapped.
St. John's called a timeout with 25 seconds remaining to set up its final possession after a shot from Southern California's Cassie Harberts spun out with 31 seconds left. Keylantra Langley passed to Brown, who hit her shot from the baseline corner on the opposite end of the St. John's bench.
The 3-pointer was the only points Brown scored all day. She had missed her first five shots before sinking the game-winner in the final second.
Aliyyah Handford scored 27 points and Amber Thompson had 10 points for St. John's, which didn't lead until 3:07 remained in the game. Barrett had 24 points and Ariya Crook had 16 for Southern California.
Before that thrilling final minute, both teams struggled to find a rhythm in a game that featured a combined 54 fouls and 64 free throws. St. John's was 27 of 33 from the line, while Southern California was 24 of 31.
After trailing 36-25 with less than five minutes left until halftime, St. John's went on a 13-4 run that cut the lead to two points early in the second half. The game stayed close for the next several minutes before St. John's finally tied the game on a pair of Eugeneia McPherson free throws with 12:23 remaining.
Southern California pulled back ahead when Barrett drove the baseline and made a layup to break a 49-49 tie with 10:53 left. The game stayed tight from that point on.
St. John's finally took its first lead of the game with 3:07 left when Langley scored from inside the paint. Amber Thompson's layup extended the Red Storm's lead to 68-65 with 1:39 left.
Crook answered with 1:19 left when she sank a game-tying 3-pointer.
The heartbreaking loss ended a surprising season for Southern California. The Trojans earned their first NCAA tournament berth since 2006 in the first year under new coach Cynthia Cooper-Dyke, a two-time WNBA most valuable player who played on USC's 1983 and 1984 national championship teams. The Trojans had gone 11-20 and had matched the highest loss total in school history last season.
---