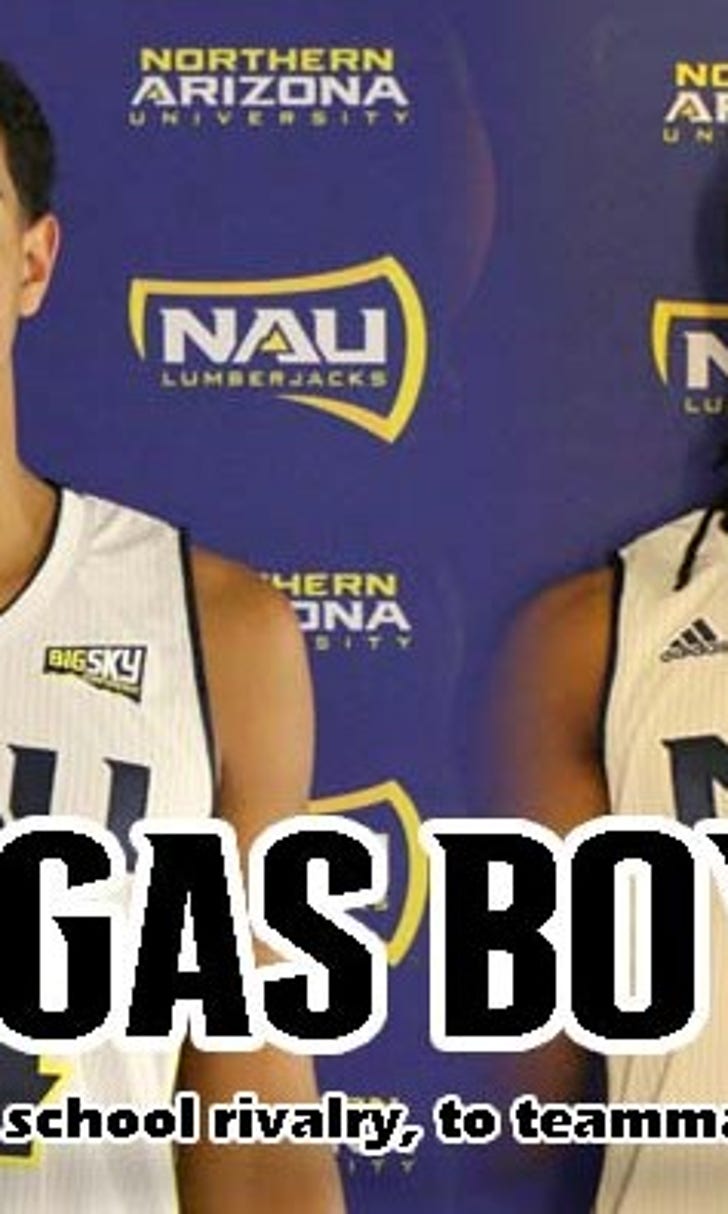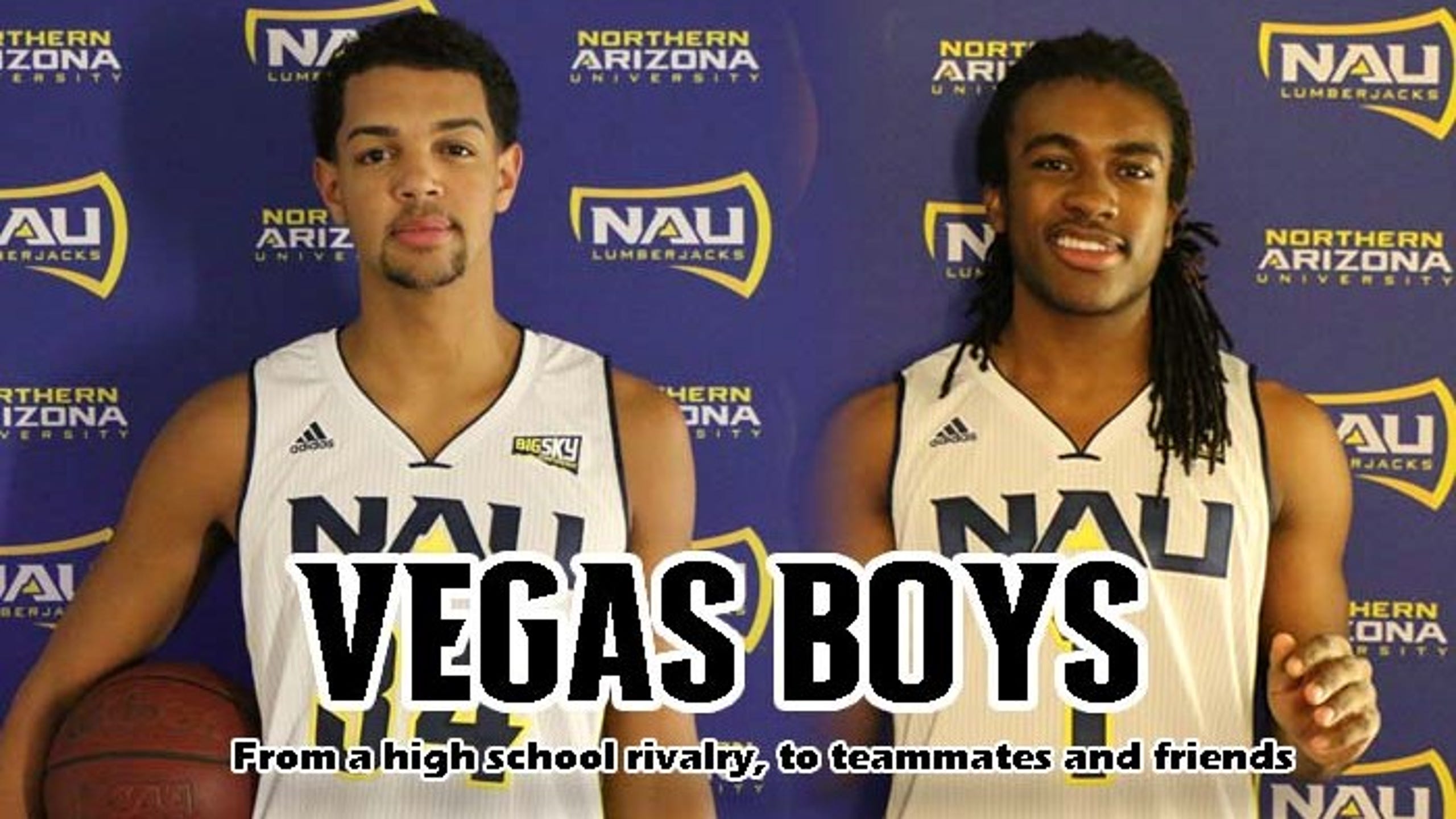 NAU's Dixon, Martin are rivals turned friends
BY foxsports • January 10, 2015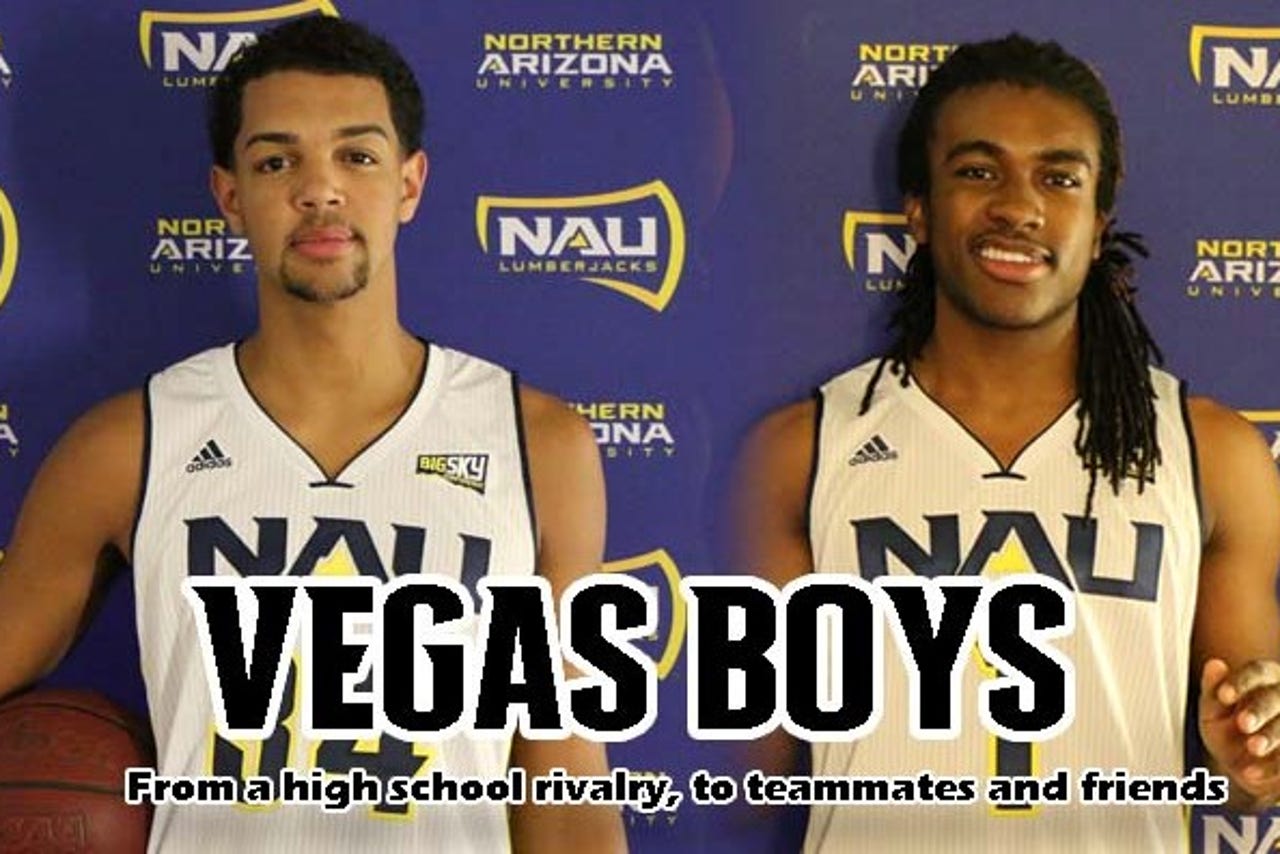 FLAGSTAFF, Ariz. -- In Las Vegas, the competitiveness of local high schools is always a 10 on any scale you test. For senior point guard Aaseem Dixon and junior forward Jordyn Martin, they have made their way from the high school courts of Vegas to the Walkup Skydome home to the Northern Arizona Lumberjacks.
For Martin, he's in his third year with NAU, as he's made himself into a valuable asset down low starting 75 percent of the games he has appeared in. Leading the team in rebounding, Martin is a top 10 player in the league in rebounds and has evolved into an all-around player as his scoring has increased each season.
Martin came to NAU after playing high school ball at Palo Verde. Nine miles away, Dixon played for the Centennial Bulldogs.
While Martin has been with NAU his entire college career, Dixon took a different path. Despite averaging 15.8 points and 5.5 assists per game, Dixon did not go straight to the Lumberjacks, taking a two-year stint with Arizona Western College first.
"The junior college experience was very different, but in the end it helped me mentally and in the classroom," Dixon said. "It gave me a feel for what playing Division I basketball was going to be like. They pushed me very hard when I was in JUCO because they wanted me to be successful, get to the next level and earn a scholarship."
Dixon joined NAU after averaging 11.0 points and 3.0 assists per game with the Matadors. He made his talents from long range known very early in his first season, in particular after hitting six three-pointers on the road at USC, finishing with 17 points versus the Pac-12 foe. Dixon was a definite threat from long range ranking in the top 10 in the Big Sky all season long.
Already in his senior year, Dixon leads the team in three-pointers made and is the only Lumberjack player to hit the 30-point mark this season -- an achievement he has done twice.
So quite naturally two players from rival high schools would not get along, and throwing them on a college team together is not an automatic fix.
"I remember playing pick-up one day and I looked up and saw him coming down the stands. 'I was like why is Aaseem here, I don't like him," Martin said.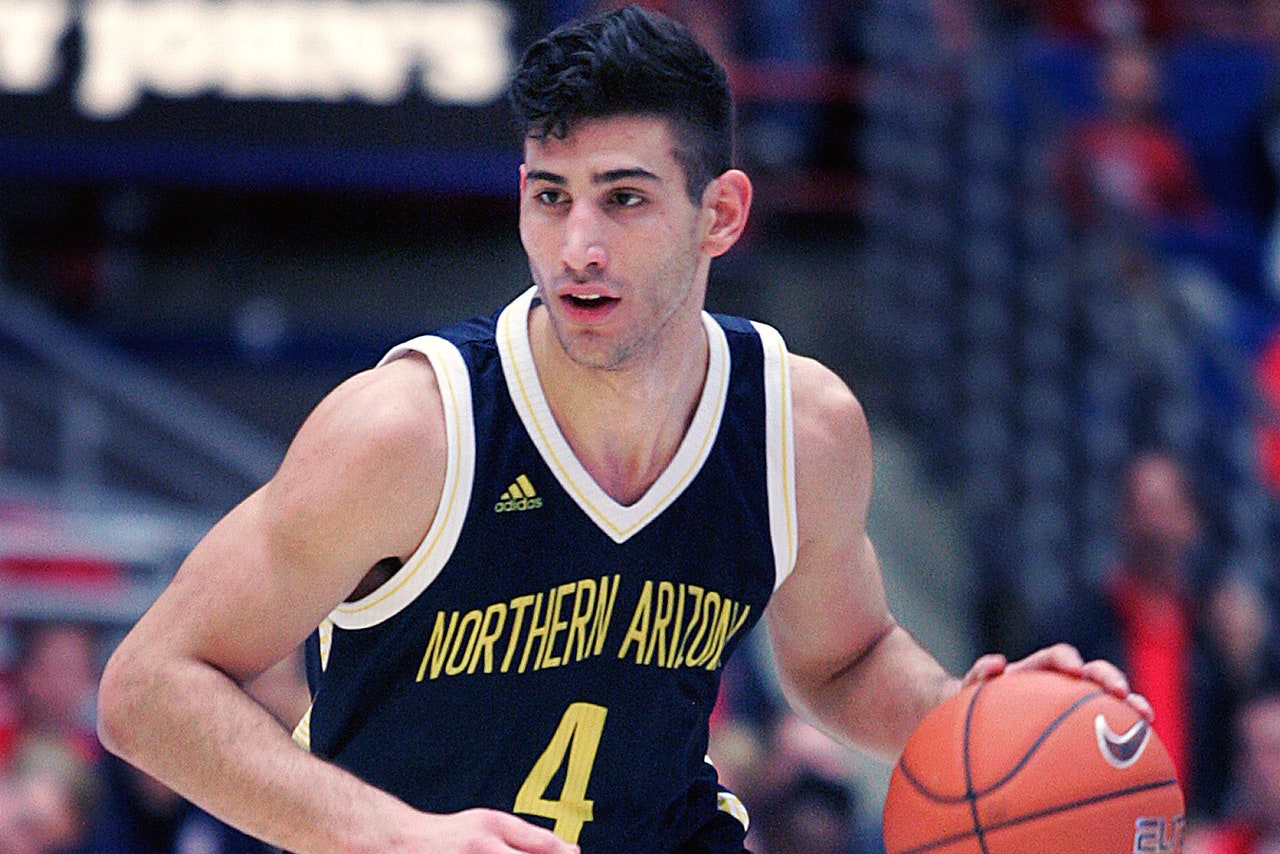 NAU vs. Southern Utah on FOX Sports Arizona >>
That may have been Jordyn's first impression of seeing Aaseem, but once the point guard signed with the team and practices started, Martin had a change of heart. He went from not wanting Dixon on his team to welcoming another Vegas star to the squad.
"I heard about Jordyn signing to NAU when I was in junior college," Dixon said. "It was nice to hear someone from my hometown making it on the college level. At first I didn't want to play with him, because I was so used to playing against him. Now, I'm glad that we're able to play together."
Fast forward to a year later, and not only are they teammates, but they're practically neighbors back home in Vegas as well.
"One day he called me and said, 'Hey I think I'm moving by you,' so I said tell me your address, and sure enough he's right around the block."
The walk from Dixon to Martin's house is about five minutes and by car it's less than two.
For two players that didn't even like each other for many years, it only took a few short months for them to get along. Now, the two Lumberjacks hang out together when they're back home. No one would be able to tell by Dixon and Martin's friendship that once upon a time it was a different story.
It's not a surprise to have two players on the roster from Vegas, seeing as head coach Jack Murphy is also a native of the city.
"It wasn't much of a coincidence," Murphy said when asked about the coincidence of a Las Vegas player being his first recruit. "I have a lot of connections back in Vegas and I know Jordyn's high school coach very well. It just so happened that he was still looking for a college when I got here and I jumped on him right away. I was fortunate enough to get him signed."
One would think that maybe Dixon and Martin feel just a little bit of pressure being that they are from the same town as their head coach, but Murphy doesn't think so.
"I'm not sure if Aaseem has ever felt pressure. He's always so cool, calm, and collective," Murphy said. "Jordyn just let's stuff roll of his back. It's a great attribute for both of them. Their best quality is they don't get too high or too low, they stay pretty even keel."
Dixon and Martin may not let the pressure be known, but one thing they do believe in is putting in the extra work. Whether it's at the Walkup Skydome putting up shots during the season or back home in Vegas pushing each other to the max every day, being able to improve your game is something they both have worked extremely hard to do.
"Aaseem and Jordyn are two very outstanding young men," Murphy said. "Not only are they great on the court, but they're great off the court."
Dixon and Martin have emerged as two of the leaders for this NAU squad that has its eyes set on winning the Big Sky Conference championship and advancing to the NCAA Tournament.
---