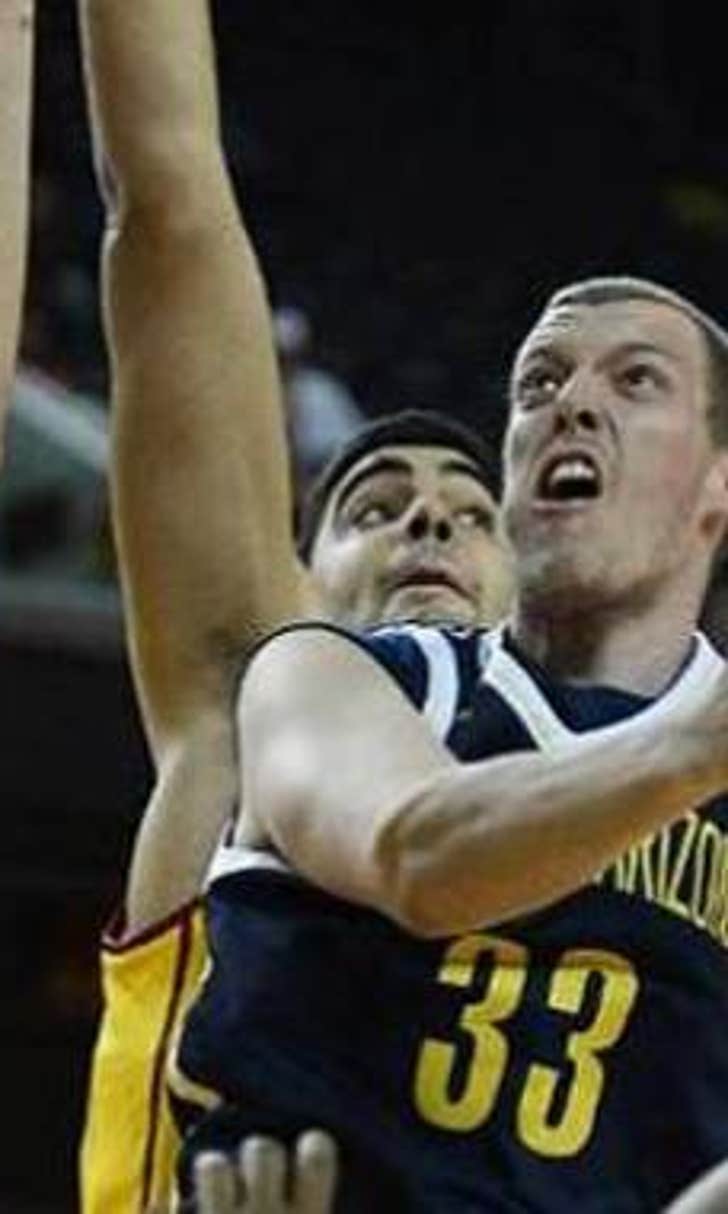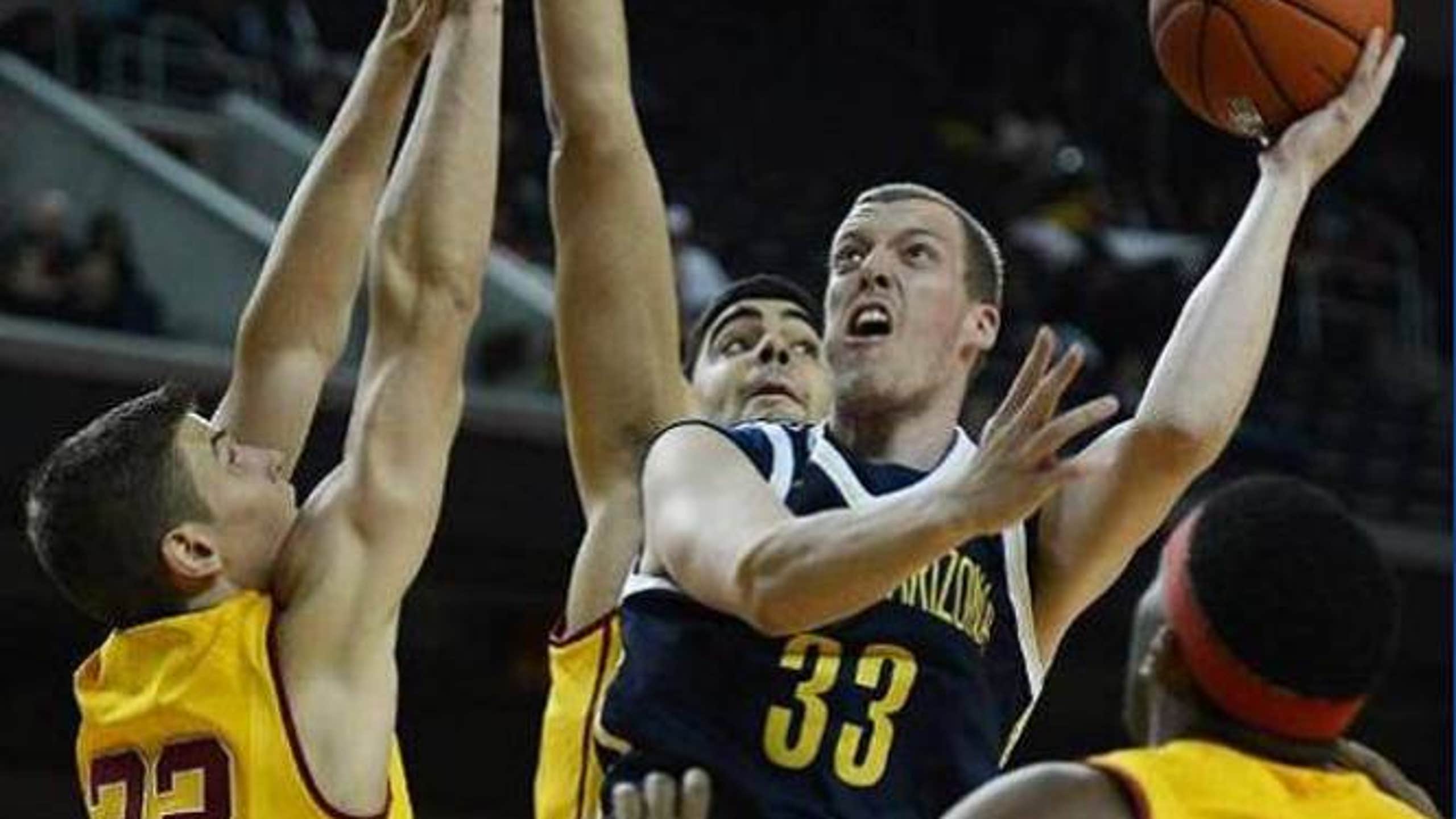 NAU dealt first home conference loss by Weber State
BY foxsports • January 30, 2014
FLAGSTAFF, Ariz. (AP) -- Davion Berry scored 28 points to lead Weber State to a 76-67 win over Northern Arizona on Thursday.
Jeremy Senglin added 15 points and Joel Bolomboy had 13 rebounds for the Wildcats (10-6, 7-1), who shot 53.8 percent and made 28 of 40 free throws. Berry was 10 of 11 from the line and went 4 of 7 from 3-point range as Weber State went 6 for 12 from beyond the arc.
Weber State coach Randy Rahe picked up his 100th conference win against 25 losses. He is 161-81 with the Wildcats.
Max Jacobsen had 18 points for NAU (8-12, 5-4) with Quinton Upshur adding 15 and Kris Yanku 14. The Lumberjacks were 1 for 11 on 3-point attempts and shot 41.4 percent from the field.
Weber built a double-figure lead by limiting Upshur, who averages 15.5 points, to just five free throws through 31 minutes. He only got off two shots before making a layup with 8:16 to play.
The loss was the first at home in Big Sky play for NAU this season.
"We needed to play hard for 40 minutes," said Lumberjacks coach Jack Murphy. "Weber State is a good team. We didn't do a good job of executing in the second half, and in order to beat a great team like Weber State, we are going to have play at our best for 40 minutes."
Coming out of the half, NAU missed its first nine shots before Jacobsen converted a layup at the 13:17 mark.
The Lumberjacks cut the Wildcats' lead to five points with a late 8-0 run, but Weber State went 6 for 6 from the free-throw line in the final 50 seconds to put it away.
"I have to give credit to Weber State," said Upshur. "We came out flat, and we can't do that against a great team like Weber. We played good at the end of the game, but we have to play with that intensity the entire game."
NAU has lost 12 straight games to Weber State.
---