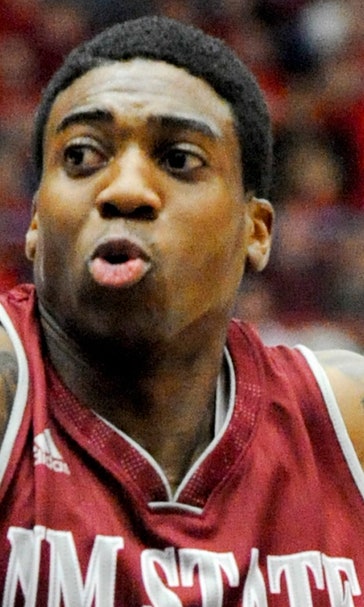 Mullings scores 32 to lead NMSU past Texas-Pan American
January 26, 2014

LAS CRUCES, N.M. (AP) -- Daniel Mullings had a career-high 32 points to lead New Mexico State over Texas-Pan American 90-78 on Saturday.
New Mexico State (15-7, 4-2 Western Athletic Conference) shot 57 percent from the floor and made 26 of 34 free throws; for his part, Mullins went 13 of 15 from the line. Renaldo Dixon added 15 points, Tshildzi Nephawe had 14 points with 14 rebounds and DK Eldridge chipped in with 14.
Shaquille Boga led Texas-Pan American (6-15, 2-4) with 19 points and six assists. Shaquille Hines added 16 points and seven boards, while Javorn Farrell had 14 points.
UTPA led early, going up by 12 points not quite 4 minutes in. NMSU clawed back quickly and took the lead with 7:27 left in the first on a pair of Eldridge free throws.
The Aggies never relinquished that lead, as they led by three at intermission and kept UTPA at arm's length in the second half.
---