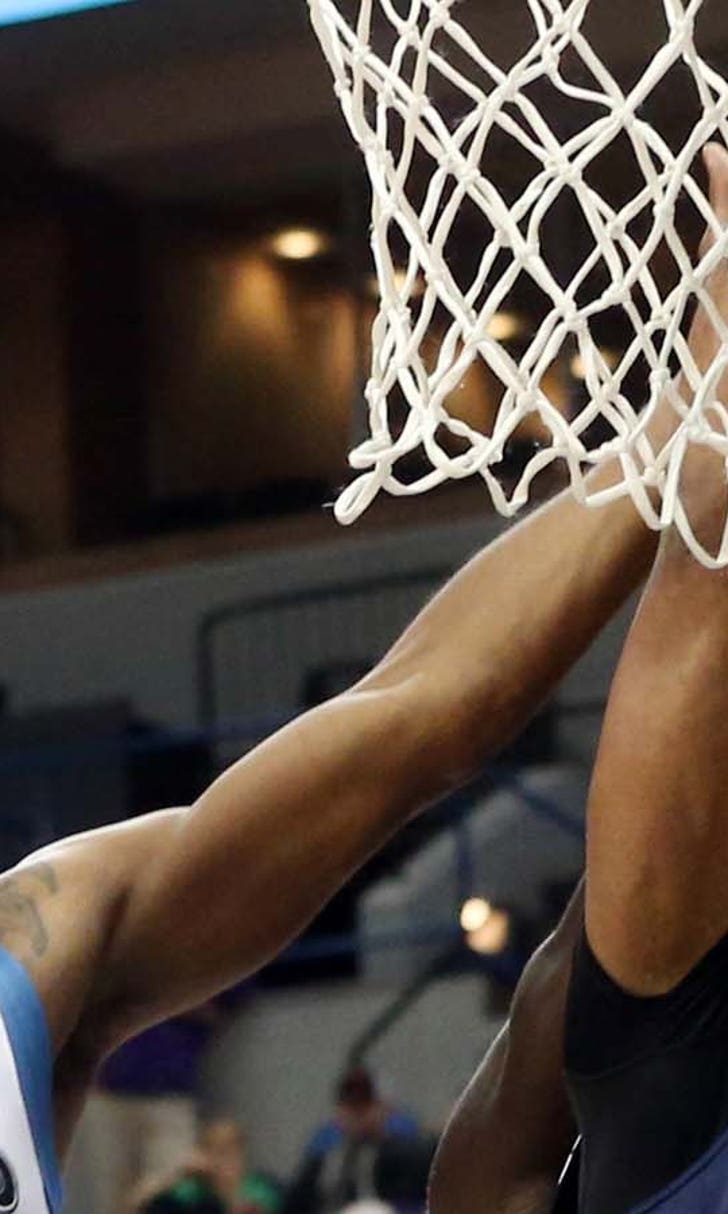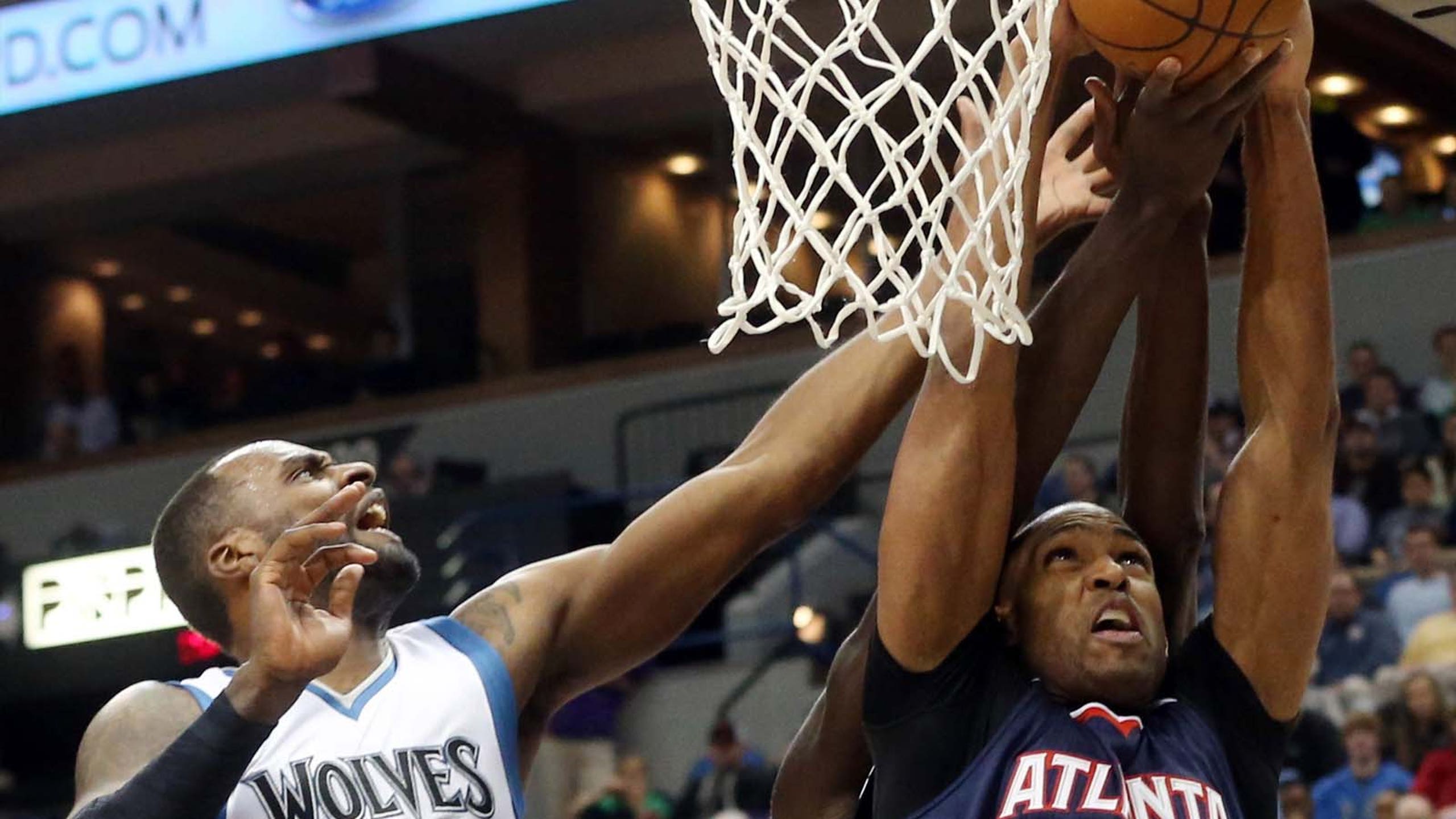 Muhammad's return shows Wolves have lineup flexibility
BY foxsports • February 9, 2015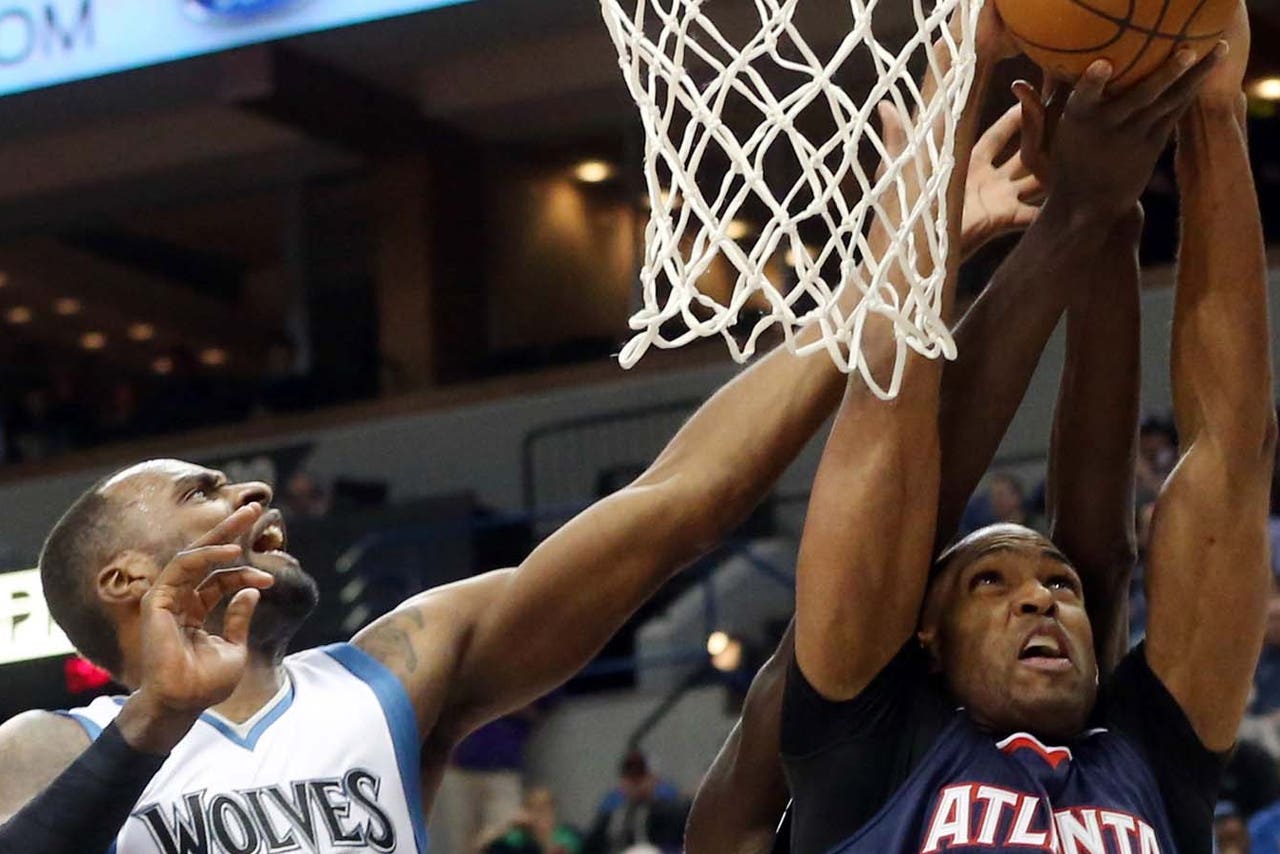 MINNEAPOLIS -- With all due respect to Robbie Hummel, the final section in this Timberwolves symphony was back in tune Monday night.
If only the show hadn't started more than three months ago.
Sparkplug swingman Shabazz Muhammad became the latest key rotational player to return to the Minnesota lineup, giving coach and president of basketball operations Flip Saunders a full complement of talent for the first time since Nov. 7. (Apologies to Hummel, the Wolves' utility reserve who has played every position on the floor this season and is out with a broken bone in his right hand.) But his energy-providing presence wasn't nearly enough against the Eastern Conference-leading Hawks, whose 117-105 win at the Target Center reminded everyone at 600 First Avenue North there's a gigantic difference between being healthy and being consistently competitive.
"I wish we weren't injured the whole season. We definitely wouldn't be (11)-40," Muhammad said before Minnesota fell to 11-41, seeing a season-best three-game win streak -- which included a win Friday over current Western Conference No. 2 seed Memphis -- torched in a firestorm of Atlanta ball movement, Jeff Teague and Kyle Korver 3-pointers and DeMarre Carroll and Al Horford buckets. But the fact is point guard Ricky Rubio, center Nikola Pekovic and shooting guard Kevin Martin all missed significant time starting in November, and Muhammad's 16-game absence with an outer oblique strain further derailed a lottery-bound team that began the year knowing the playoffs were a long shot and player development would be a central theme.
With one game left before the All-Star break, there's plenty more to take place.
"The biggest thing we have to do is we have to evaluate our players, how they play together, and know when we get into the offseason what direction are we really going and be able to hang our hats," Saunders said.
The best test imaginable began Monday night in front of 10,987 fans. Starting with the Hawks (43-10), the Wolves embarked on a 14-game gauntlet featuring 13 teams with a plus-.500 record that doesn't end till March 15 at San Antonio.
Those upcoming foes had a combined winning percentage of .630 before Monday night's NBA slate.
"We're not scheduling any Division III Augsburgs," Saunders said. "No cupcakes are coming over."
They trailed arguably the league's most well-rounded team this season by just four at halftime. But led by Carroll (11 points in the third and a career-high 26 total, which was two less than Horford's output), Atlanta outscored the Wolves 29-19 in the third quarter to take an 86-72 lead and run away with a 21st win in its past 23 outings. The ball-sharing Hawks had 26 assists on 44 made field goals, and Korver and Teague each knocked down four 3-point attempts to score 12 points apiece.
"You're playing against a well-oiled machine that's been going for four months," said Saunders, whose team currently has the second-best chance to win the 2015 NBA Draft Lottery. "I think for us to expect to walk in and all-of-the-sudden look like a well-oiled machine, that's just not going to happen."
Muhammad had 18 points on 7-of-14 shooting and eight rebounds in 23 minutes during his first game in exactly a month, including seven points in his first two minutes on the floor.
"I thought I was going to be rusty," the second-year forward out of UCLA said. "I thought my conditioning was a little bit down, too, but I felt a little faster out there, too. I don't know what it was, but when I was out, I really tried to watch what I ate in my diet. I think that kind of helped a lot."
Said Martin, who led the Wolves with 21 points: "He's a professional scorer. He does a lot of good things for us, so we're happy to have him back."
Before his injury, Muhammad was averaging 13.7 points and four rebounds per game -- 16.7 and five during an 11-game stretch of starts from Dec. 19 to Jan. 9.
"When he comes in there," Saunders said, "he's pretty much instant offense."
But this is a team Saunders says is still in training-camp mode. Muhammad's role as a sixth man behind Rubio, Martin, Pekovic, rookie Andrew Wiggins and power forward Thaddeus Young is solidified. But Rubio is still learning to play with Wiggins and the rest of this club's young core, the green guys haven't yet figured out how to reciprocate, and Saunders has some front-office decisions to make between now and the Feb. 19 trade deadline regarding which veterans will remain part of the rebuild moving forward.
Those salivating at the prospect of adding a top-three draft pick to the mix need not worry, either, given the Wolves' upcoming schedule. Golden State, the only team with fewer losses than Atlanta, comes to town Wednesday before the league's All-Star respite commences.
"It's still a long way off in front of us," center Nikola Pekovic said, already looking ahead past the current campaign. "For sure, it will be better season for us if we all stay, from the beginning, healthy."
Follow Phil Ervin on Twitter
---