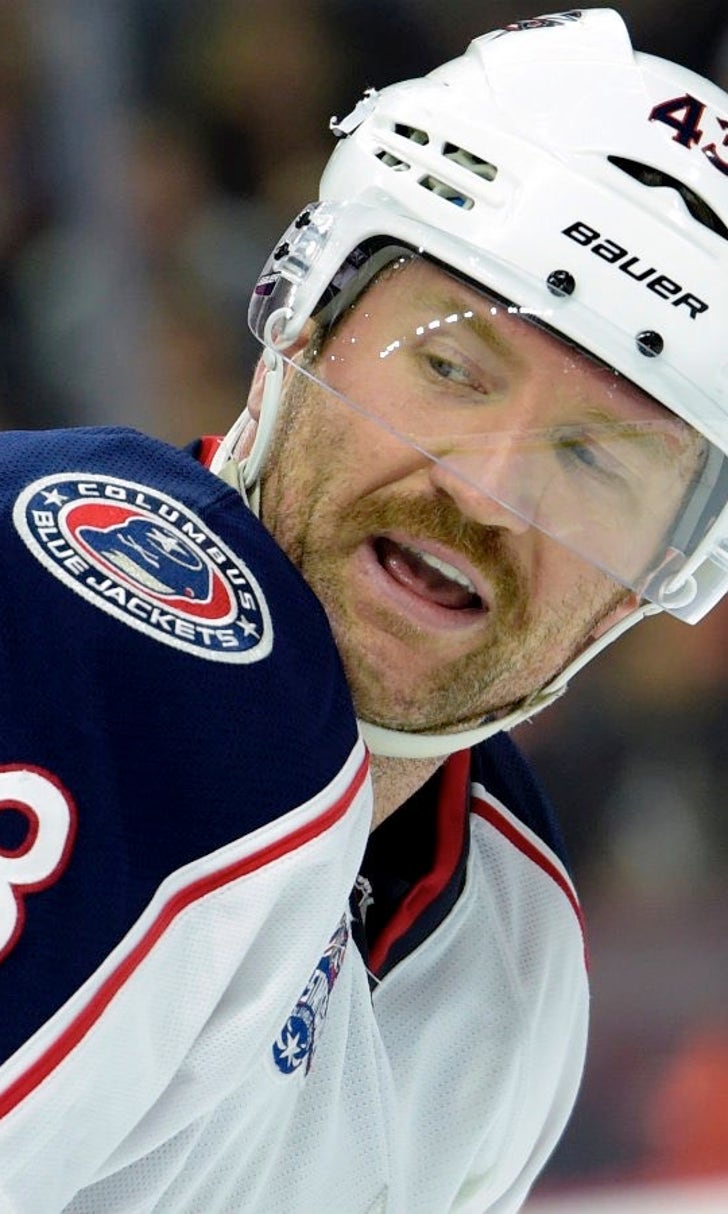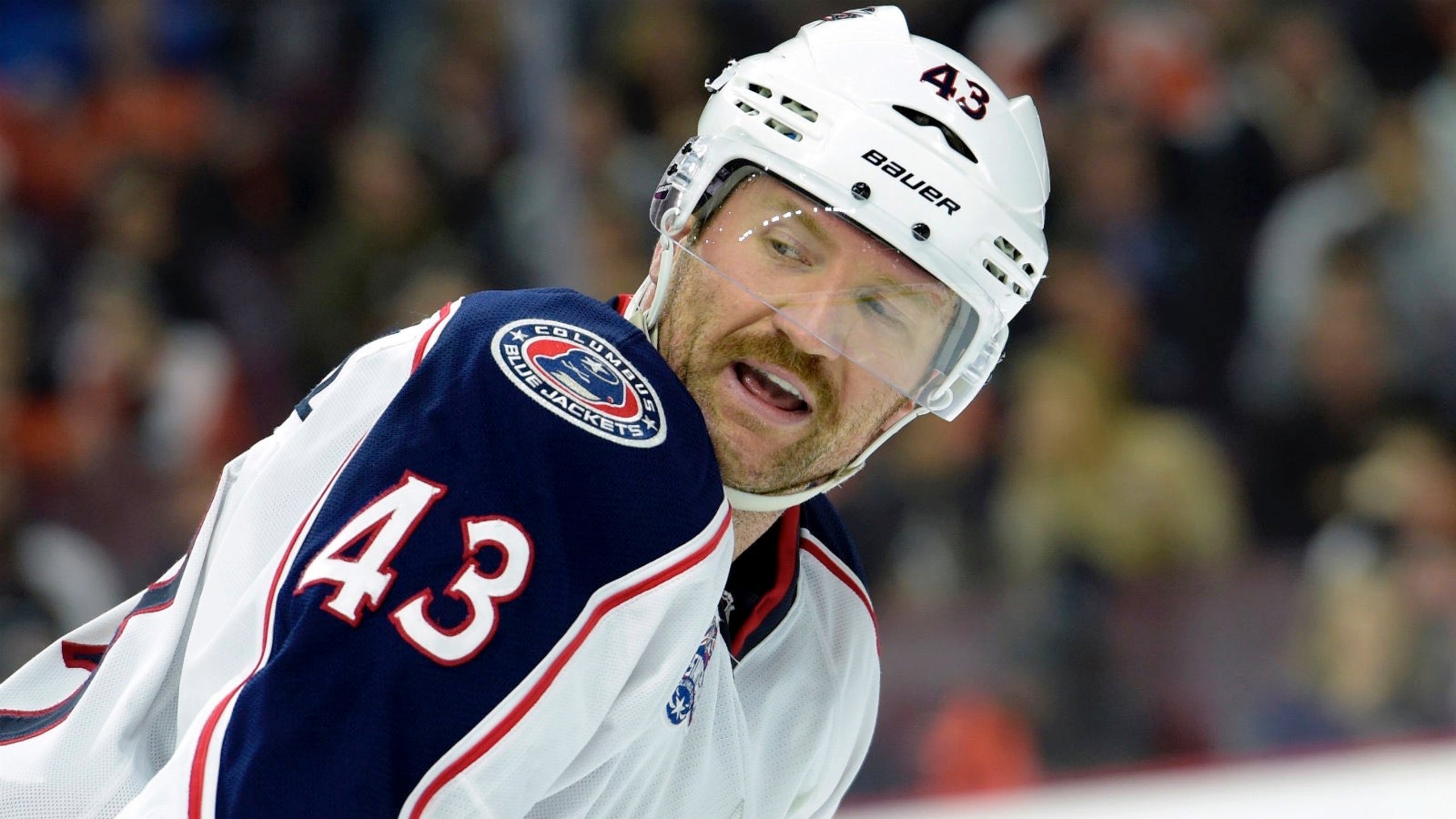 Movember puts the Blue Jackets in a hairy situation
BY foxsports • November 22, 2014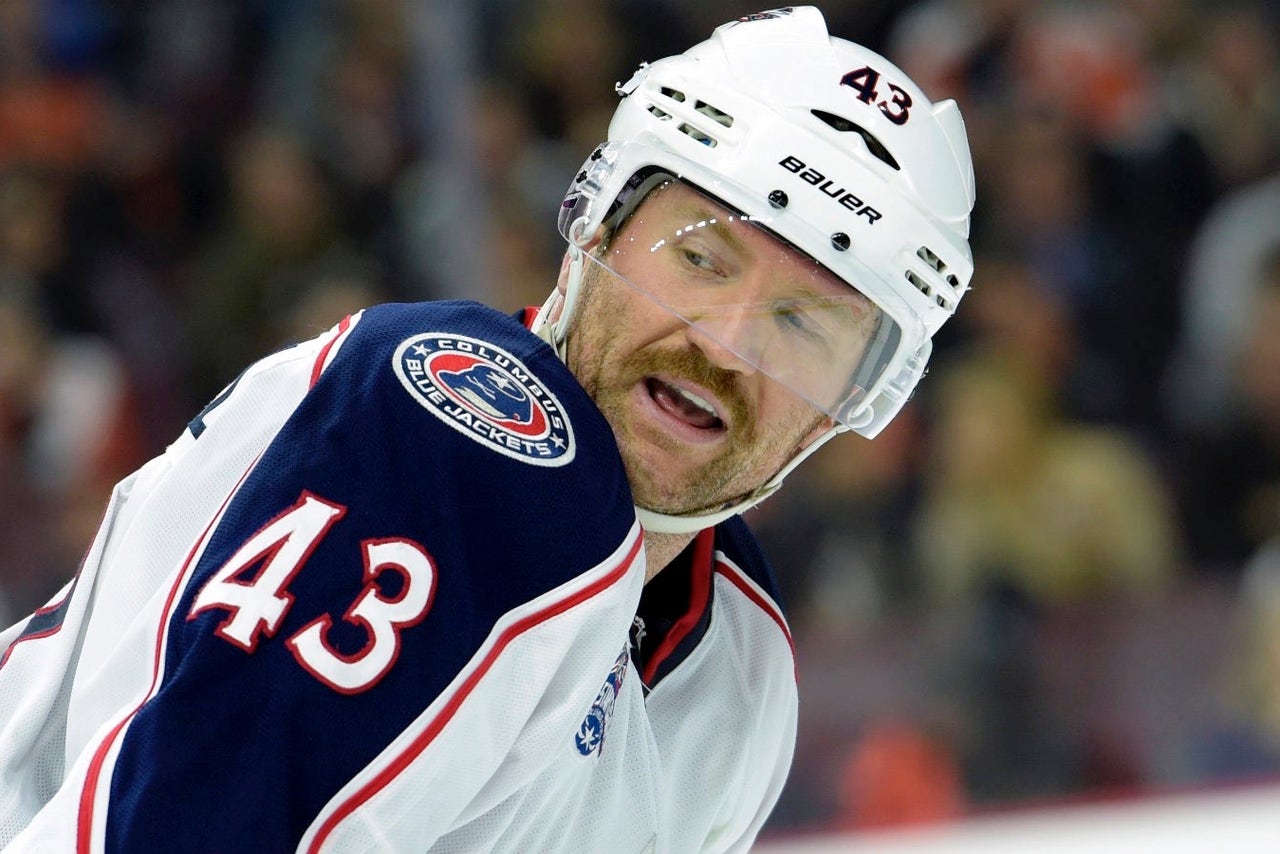 The month of November isn't just about hockey for the Blue Jackets, it's also about mustaches.
As part of 'Movember', Jackets players are among the many people around the globe who are growing mustaches to raise awareness and funds to promote men's health. According to us.movember.com, the official rules require one to start clean shaven on November 1 and grow the best mustache one can through the end of the month while sharing the message of men's health.
One of the Jackets who is participating is forward Scott Hartnell who has an early advantage as a result of losing a shootout during team practice in October. Traditionally, shootout losers must grow a mustache to mark their dubious honor.
"I do it to bring recognition for prostate cancer," Hartnell said. "Plus, it's always fun to grow facial hair."
At age 32, Hartnell is the second oldest Jacket on the team and he says part of the fun is watching some of the younger players try to grow out their mustaches.
"There is a lot of baby faces on the team," Hartnell said. "It's funny to see a couple of the guys try to grow them. I think Cam (Atkinson)'s got one but you can barely barely see it."
Atkinson, who has 10 points this season -- four shy of Hartnell's 14 -- wasn't going to take the criticism lightly. The Boston College alum says he's put real effort into growing out his mustache.
"I don't know if it's a good thing or a bad thing that I can't grow facial hair," Atkinson said. "I've been trying to grow this out for probably a good month now. I started early. It's not for lack of trying that for sure."
Atkinson joked that maybe it's just his blonde hair that makes the hair on his upper lip harder to see. And while he laughed that he may just have to dye his mustache black or brown to make it easier to spot, he was quick to point that Hartnell's entry may not be entirely legit.
"I don't know why Hartnell's growing out his beard," Atkinson said. "We had a pretty strict rule (from the shootout) where he couldn't grow his beard -- but maybe he's just self-conscious about the way he looks."
If nothing else, mustaches provide a lot of fodder for in-room teasing among the team. And for a group of men who pride themselves on competing at the highest levels of their sport, Movember is just one more chance to be the best.
Jackets center Ryan Johansen has been working on his mustache and said that most guys on the team take part but there's no convincing those who do not.
"Some guys don't like the way they look with a mustache," Johansen said. "There's no strong arming if they don't participate - that's their decision. Plus, I gotta take care of my own mustache."
Ultimately, the players along with others in the Jackets organization, hope that, along with a little fun, some mustaches bring awareness to an important cause. The team set up a page for their employees to post their facial hair progress and raise funds.
Atkinson, who also changed his avatar on social media channels including Twitter and Instagram to support Movember hopes that helps spread the word too.
"It's just for a great cause," Atkinson said. "It shows awareness -- the fact that pretty much everyone participates it's such a great showing. Everyone's all in in this situation and it's good to see."
But as the month draws to a close, the mustache show may be coming to an end as well.
"Every November I get the same reactions when people see my mustache -- an awkward face and laughing," Johansen said. "My mum looks forward to when it comes off for sure, and so does my dad. My friends just laugh and think it's goofy."
Follow Alison on Twitter at @AlisonL
---
---