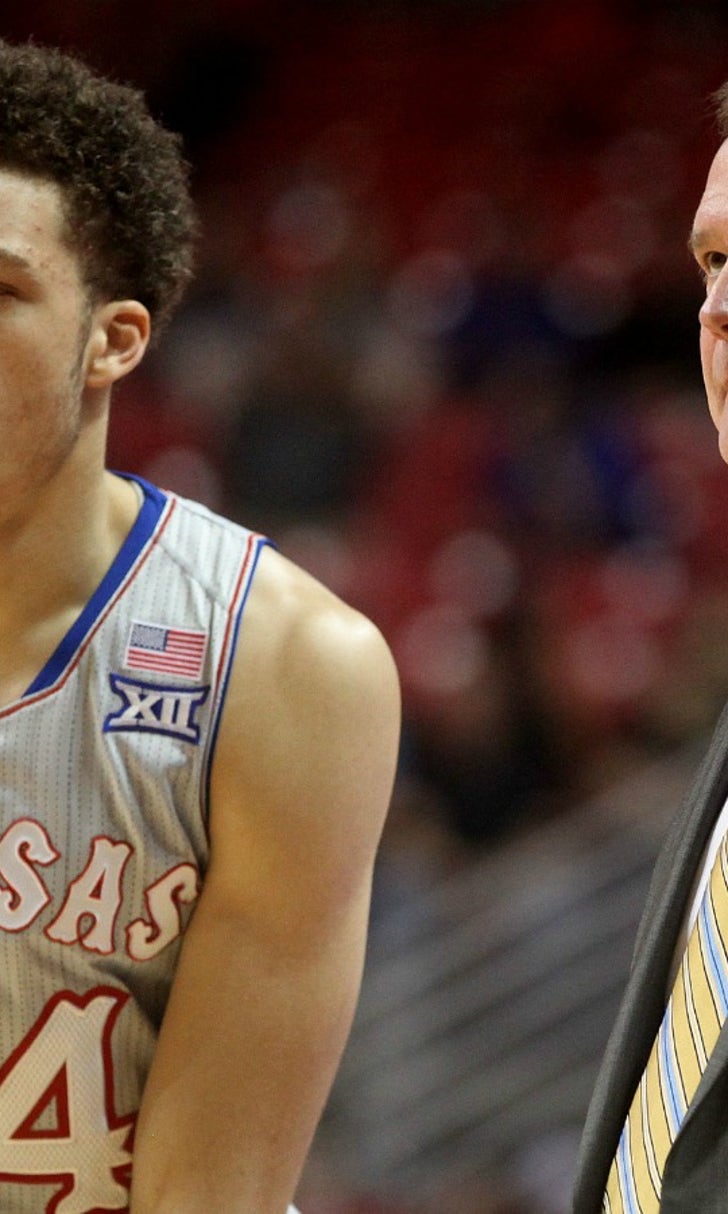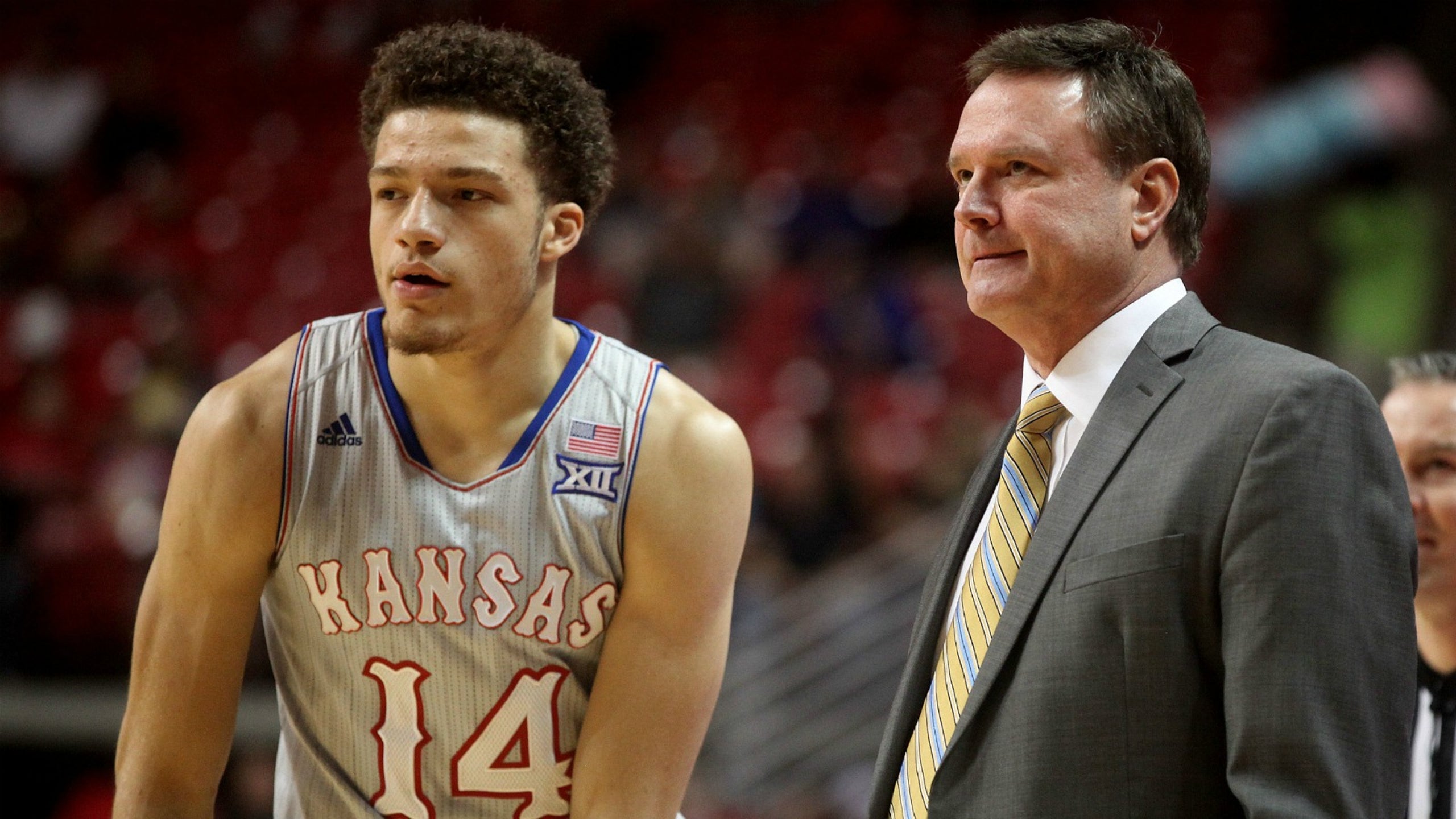 Memo to Bill Self: With this KU roster, it ain't fool's gold when it works
BY foxsports • February 11, 2015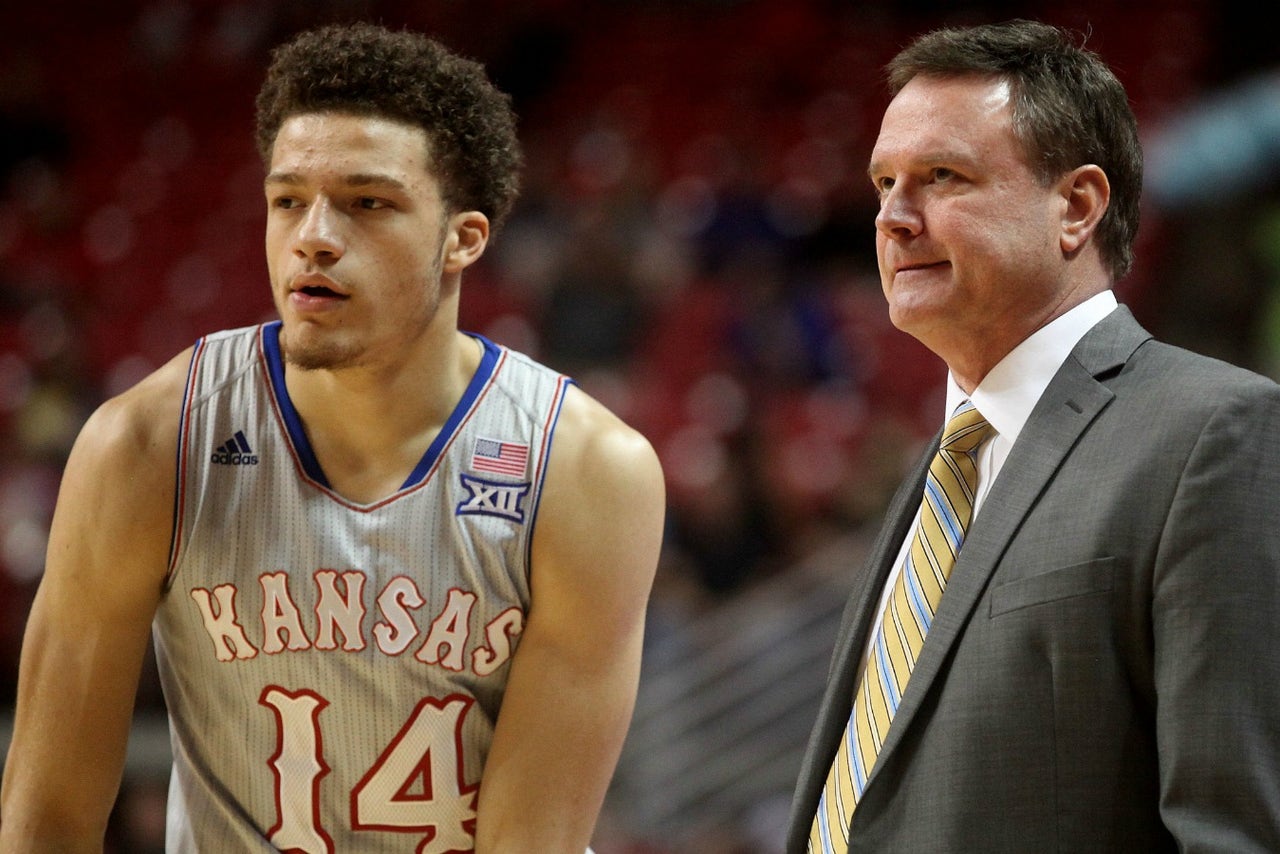 So is it winning if your coach absolutely despises how you're doing it?
"It's fool's gold," Kansas patriach Bill Self told reporters late Tuesday night after his No. 8 Jayhawks rolled Texas Tech in Lubbock, 73-51. "You can't bank on making 55 percent or 50 percent of your threes."
He's right.
You can bank on 52.2 percent.
Over its past three league road games -- all wins -- KU (20-4, 9-2 Big 12) is 24 for 46 from beyond the arc.
In that same span, the Jayhawks are 47-106 inside the arc ... a rate of 44.3 percent.
Fool's gold works.
Self doesn't want to hear it.
"No matter what, you can score inside off the bounce, you can score off the pass, you can score it in transition or whatever," the coach continued. "But you've got to be able to score close to the basket. That's the name of the game, in my opinion, is getting easy baskets, and eliminating easy baskets. And we're not doing near a good enough job of doing that inside."
Self has 10 more Big 12 titles than the rest of us, and the man is quickly closing in on No. 11. He prefers method to madness, and if you don't like it, well, he'll just point to the banners hanging at Allen Fieldhouse. (Similar to calling "scoreboard," in any disagreement with coaches, pointing at the banners generally ends the debate.)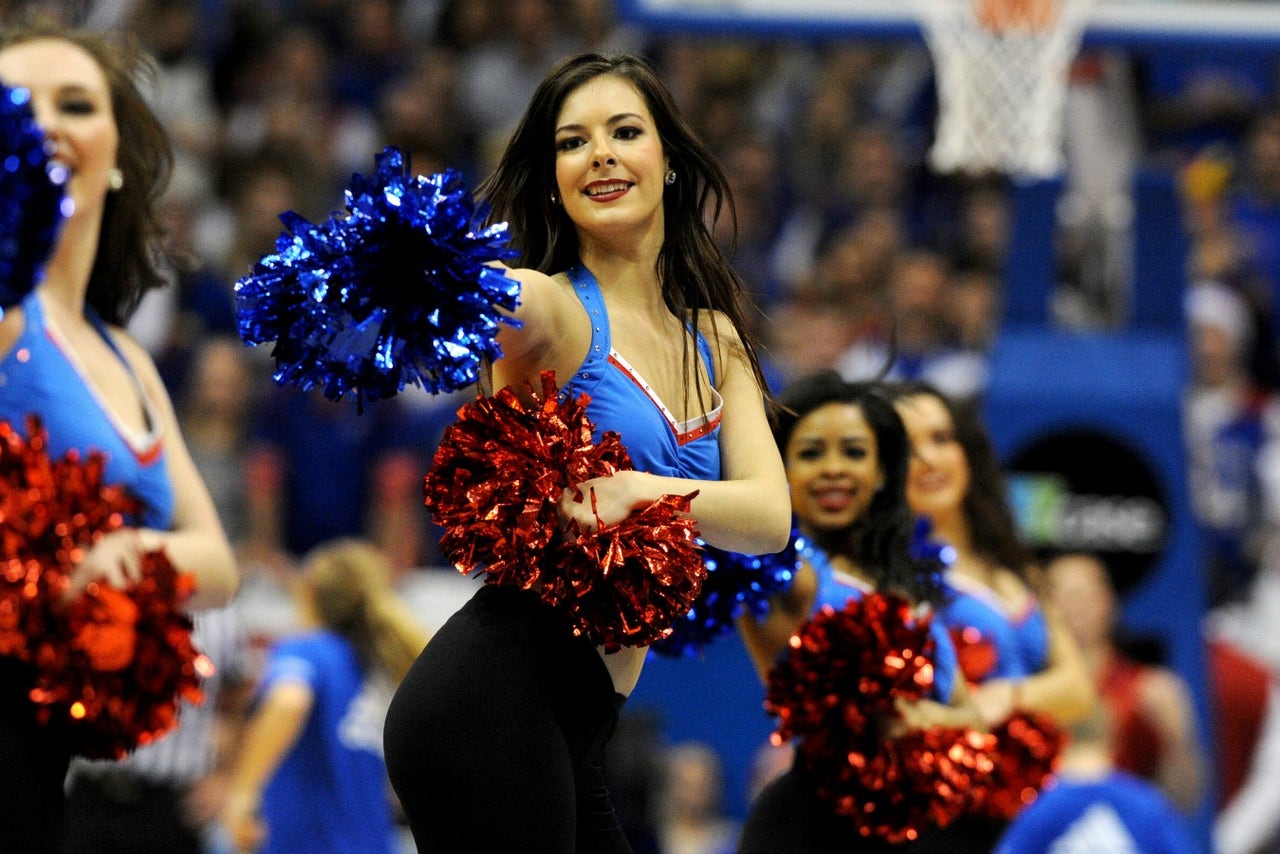 Lookin' good! Check out our gallery of Big 12 hoops cheerleaders.
But here's the thing: His team -- which drained 11 of 18 treys in Lubbock and is 21 for 38 in its past two tilts from beyond the arc -- has him in a philosophical pickle. The Jayhawk Way -- proven, tested, true -- is to work from paint to perimeter, inside to out. The run sets up the pass.
Which is fine except, if we could stretch the football analogy a bit, this KU team can't run the ball for squat.
Coming in to Tuesday, the Jayhawks ranked 259th nationally in 2-point shooting percentage (45.5), 137th in effective field-goal percentage (49.8), 249th in 3-point attempts per game (16.8) ... and 14th in 3-point percentage (40.2).
Self has seven players among the top nine in his rotation who are completely comfortable with the 3-point shot, and six of those seven went to Texas Tech having made more than 34 percent of their attempts from beyond the arc, and six with at least a dozen makes through the season's first 23 games.
These Jayhawks defend as a unit, scrap as a unit, better than each of Self's past two KU teams. He likes that. But they're also the worst finishing squad under the rim that he's had in ages, maybe the worst over a venerated 12 seasons in Lawrence, a red-headed stepchild that he loves but can't quite tame.
Imagine Whitey Herzog content to sit on his backside, just waiting to be bailed out by the three-run homer. Or another football analogy, if you like: KU is the anti-Chiefs. Imagine handing Andy Reid a roster with Andrew Luck in his prime under center, four or five stud wideouts and a solid, but unspectacular, tailback. Even if Big Red wanted to run 33 times a game, if he did, he'd be out of work by Week 11.
That's the Jayhawks. Self is Vince Lombardi, and the idea of using slants and jailbreak screens and dinks and dunks to set up the run game gives him a 10-ton migraine.
He is what he is. And they are what they are.
Of the Jayhawks' first four field goals of the contest Tuesday, three were treys. 13-4, KU.
Of the Jayhawks' first four field goals in the second half, three were treys. 40-27, KU.
Fool's good works.
And yet, despite the internal struggle of trying to cram a square peg of a rotation into a nice, traditional round hole, the Jayhawks managed to do what Iowa State, so far, has not: Taking care of business in Lubbock and Fort Worth, the second golden rule for any Big 12 contender after protecting your home court.
KU trailed 2-0 after 11 seconds, then went on a 15-2 run -- with 12 of those points coming on 3-pointers from Wayne Selden, Frank Mason and Kelly Oubre.
Tech countered, nibble by nibble, with a 15-4 run of its own, tying the game at 20-20 on a Turner trey with 6:31 until halftime. KU went eight possessions without a point, a stretch that featured four 3-point attempts -- to underscore Self's beef -- on five of the misses. Mason crashed and splashed a layup to put the Jayhawks back up by two, 22-20, with 4:17 to go, and order was more or less restored from that junction forward.
To some degree, the first half in Lubbock mirrored the opening 20 minutes in Stillwater: The Jayhawks drained enough triples and grabbed enough boards (22 to Tech's 18) to scrape out a lead, despite nominal help from the bigs (Perry Ellis went one for six from the floor for the half, Cliff Alexander one for two) and a general disregard for the rock (eight first-half turnovers).
Also: Five for 13 from beyond the arc ... and just five for 14 inside of it.
Fool's gold works.
"Forty-one percent of our attempts (were) threes," Self continued. "Which is too many."
He's right, and in a perfect world, there's a balance, multiple dimensions, multiple threats from multiple corners of the floor.
But this isn't a perfect world. And this is far from a perfect roster. We already know the internal debate, the one eating a hole in his gut, the one question no coach wants to have to answer for in the postgame news conference. What happens when we come out and whiff on our first six from beyond the arc?
That's easy: Keep shooting.
You can follow Sean Keeler on Twitter at @SeanKeeler or email him at seanmkeeler@gmail.com.
---