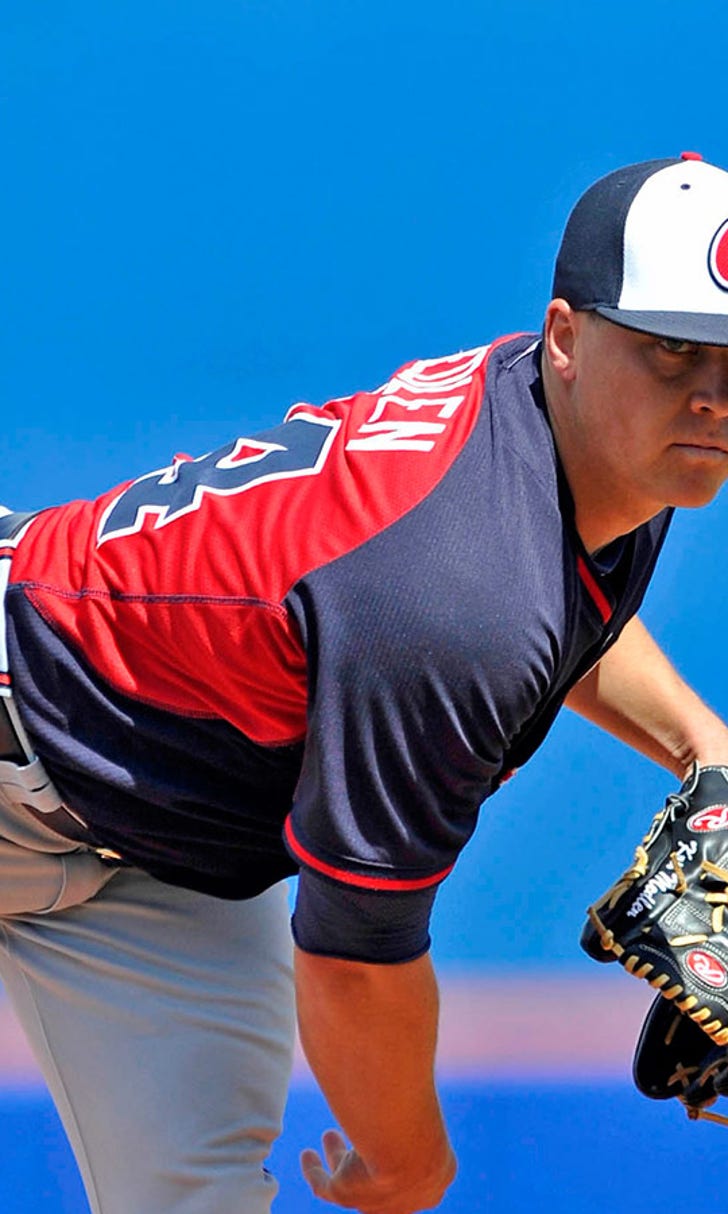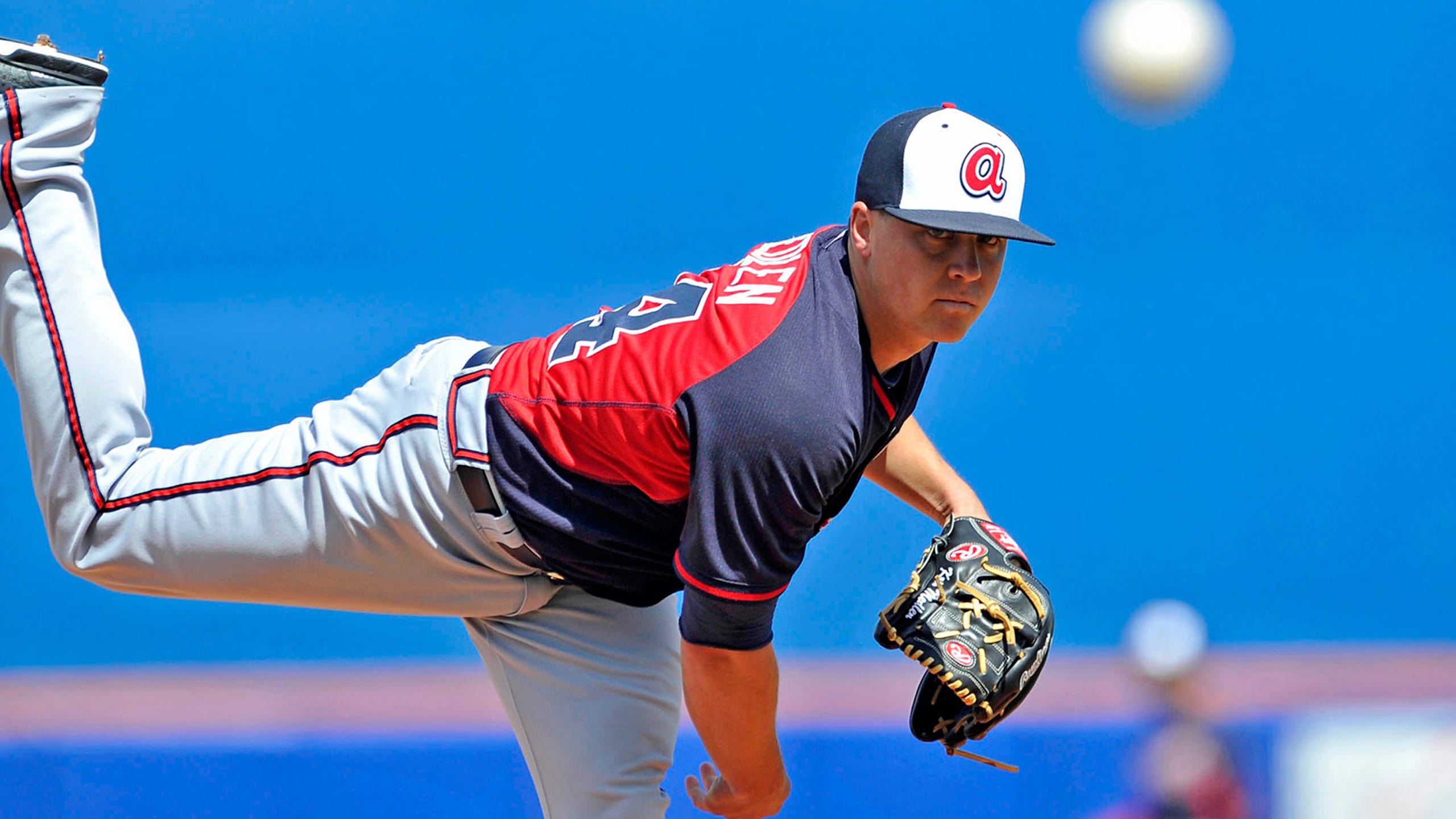 Medlen sees Royals' style, ballpark and defense as great fit
BY foxsports • January 30, 2015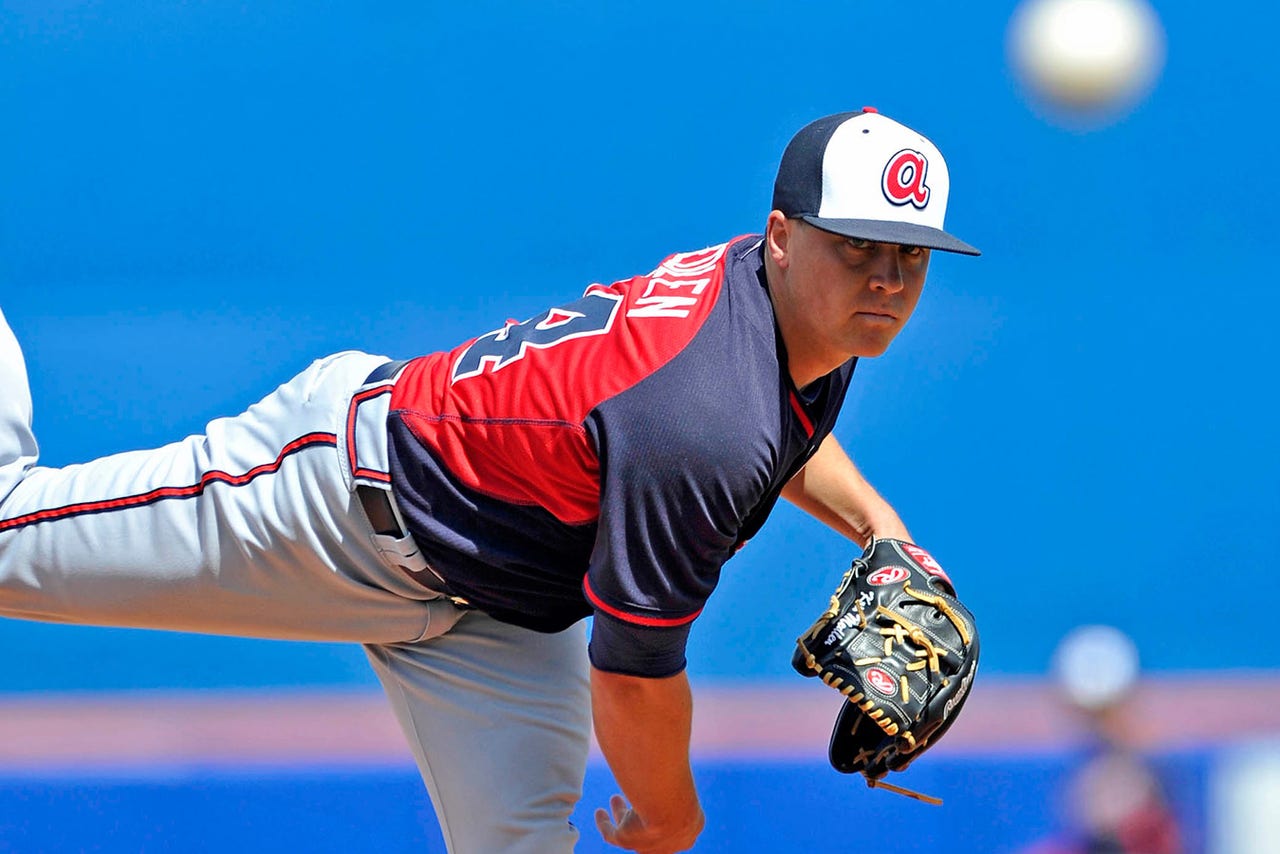 KANSAS CITY, Mo. -- Kris Medlen watched from afar as the Royals rolled into the World Series. He appreciated their small-ball style, defense and ability to find ways to win. It compelled the free-agent pitcher to sign with Kansas City in December.
"It's a great organization that's turned things around the past few years," Medlen said Friday at Royals FanFest. "Watching the playoffs, watching the team get red hot during the second half and continue that into the World Series ... you kind of fell in love with that team. I was with another organization. I thought, 'Dang, that looks awesome.' Everybody looked like they were having a great time."
Medlen, who spent the past six seasons with the Braves, pitches to contact and works quickly. The spacious outfield of Kauffman Stadium and highly regarded Royals defense fit his style.
"Stealing bases. Playing great defense. Having great pitching. ... I'm a fan of the game. And I'm a fan of that style of play. I've done it my entire career in college and in high school, small-ball type player.
"The importance of a defense of that caliber, it's probably the most important thing for me because I like to pitch to contact."
The question is when Medlen will pitch, after undergoing his second Tommy John surgery last March.
"This time around I haven't paid attention to the time frame. I worry about how I feel today. I'm taking it a day at a time. ... We're going to be a little bit more cautious because it's the second time. Having a lot of depth on your team, they're comfortable with that process, taking it a little slower, and making sure I'm good to go. Physically, I feel great, but they had to drill more holes and they're more worried about the bone density this time around."
But he expects to contribute this season. "One hundred percent yes," he says.
"I just felt that the Kansas City Royals had the most confidence, not just in me, but in themselves that they can get me back on the field," Medlen said.
Medlen is currently throwing from 90 feet. After he signed, the Royals slowed his rehab.
"Earlier on I was at 120 or 150 and then I signed with Kansas City and they shut me down for two weeks, kind of gave me a break because we were looking at the amount of volume I would accumulate. ... Then hit the reset button on the throwing, and it made me feel that much better."
RIOS' THUMB IS GOOD TO GO
A thumb injury curtailed Alex Rios' 2014 campaign, when he played 131 games in Texas. He now says it's healthy headed into spring training.
"I feel great. I've been doing quite a bit," Rios said. "My thumb is fine and I'm ready to go."
Rios stole 17 bases last season and wants to be part of the Royals' running game.
"I feel healthy," he said. "I'll be 34 in February but my mind feels like I'm 24. That aggressiveness, hopefully I can add to the team and do some things on the bases."
HOLLAND BACKS OFF A BIT AFTER OCTOBER RUN 
Closer Greg Holland threw a career-high 73 1/3 innings last season, including the postseason. It caused him to make a small change to his offseason regimen.
"I backed off my throwing program," Holland said. "Right now I'm only about a week behind. ... You don't know how your body is going to react when you've never done it."
---